15+ Outfit Essentials If You Want To Dance To Your Heart's Content This Shaadi Season
The touchstone of a good Indian wedding is how much dancing you do on the dhols, the DJs, and basically wherever you can. To put it simply, dancing the night out is the key if you really want to make the most of a shaadi. Now, given that some of us are beginning to attend weddings after a hiatus of almost two years, it is only natural that we are itching to let it all out and dance sans a care in the world. However, there might be a little impediment to your mighty plans–heavy, uncomfortable outfits that tire you off way before you hit the optimum dancing levels. Well, today we are going to ensure that no such thing happens to you this shaadi season with a curation of 10+ easy breezy outfit essentials that will guarantee that you are at your comfy best. Scroll through:
Lehenga So Light You'd Wanna Live In It
Your soul's getting exhausted just by the thought of putting on a lehenga after all this time? This gorgeous yellow lehenga by Shilpsutra is the cure to all your wedding wear woes. Equal parts standout and light, the lehenga has been crafted in pure organza silk and it is the hand-painted flower and bustier pairing that will surely make everyone do a double-take.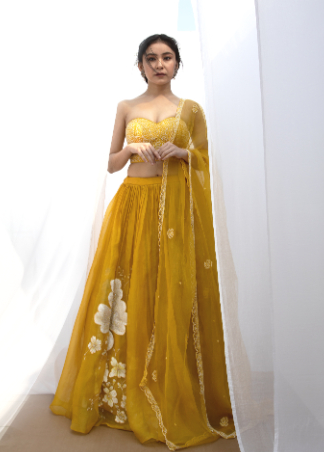 Pair the lehenga with these embellished emerald green and grey juttis for a fashion-forward look. These beauties have been double padded for extra comfort and will ensure that you can dance the night out without waking up with sore feet.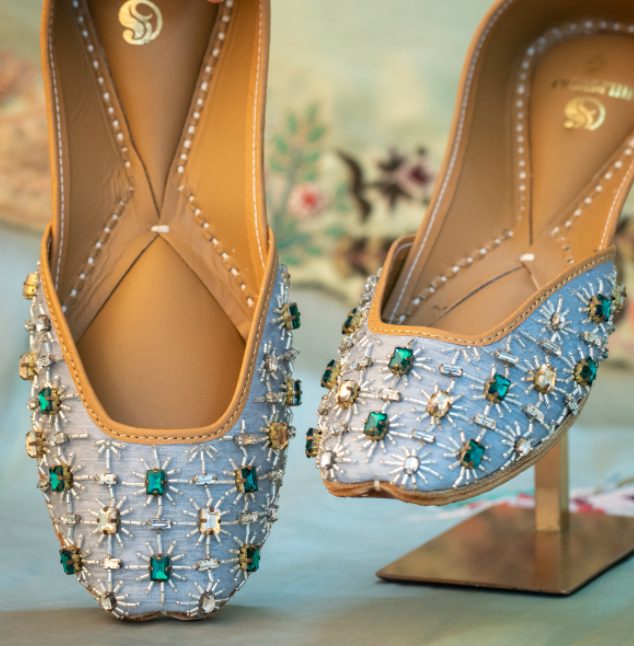 Something Dreamy 
This aqua blue gown by Kalki Fashion has our attention for the impeccable design that guarantees you get a practical outfit without compromising on the look. It is, of course, the front cut-out and the ethereal cape detail that have us salivating over this beauty. 
Add this minimal necklace by Zariin to the look to highlight the sweetheart neck of the gown.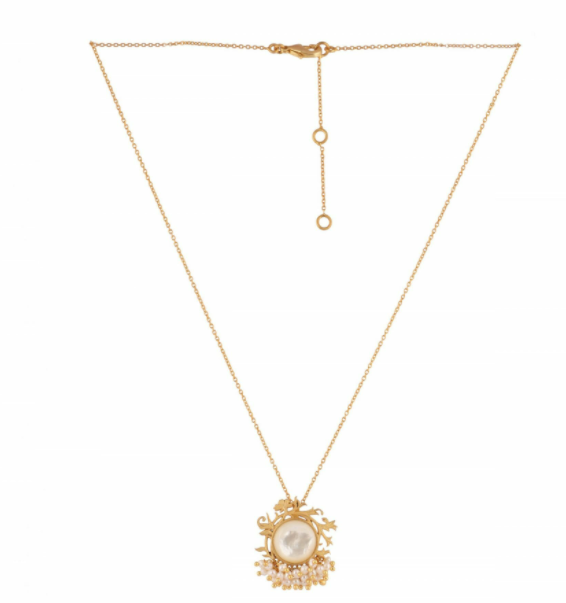 For The Love Of Chikankari
How can we possibly talk about easy breezy outfits and not add an embellished chikankari number to the curation? The European Sunset Chikankari and Mukaish lehenga set by Label Aishwaryrika is as sunny as its name and unbelievingly light. You gotta slip into one to know what we are talking about here.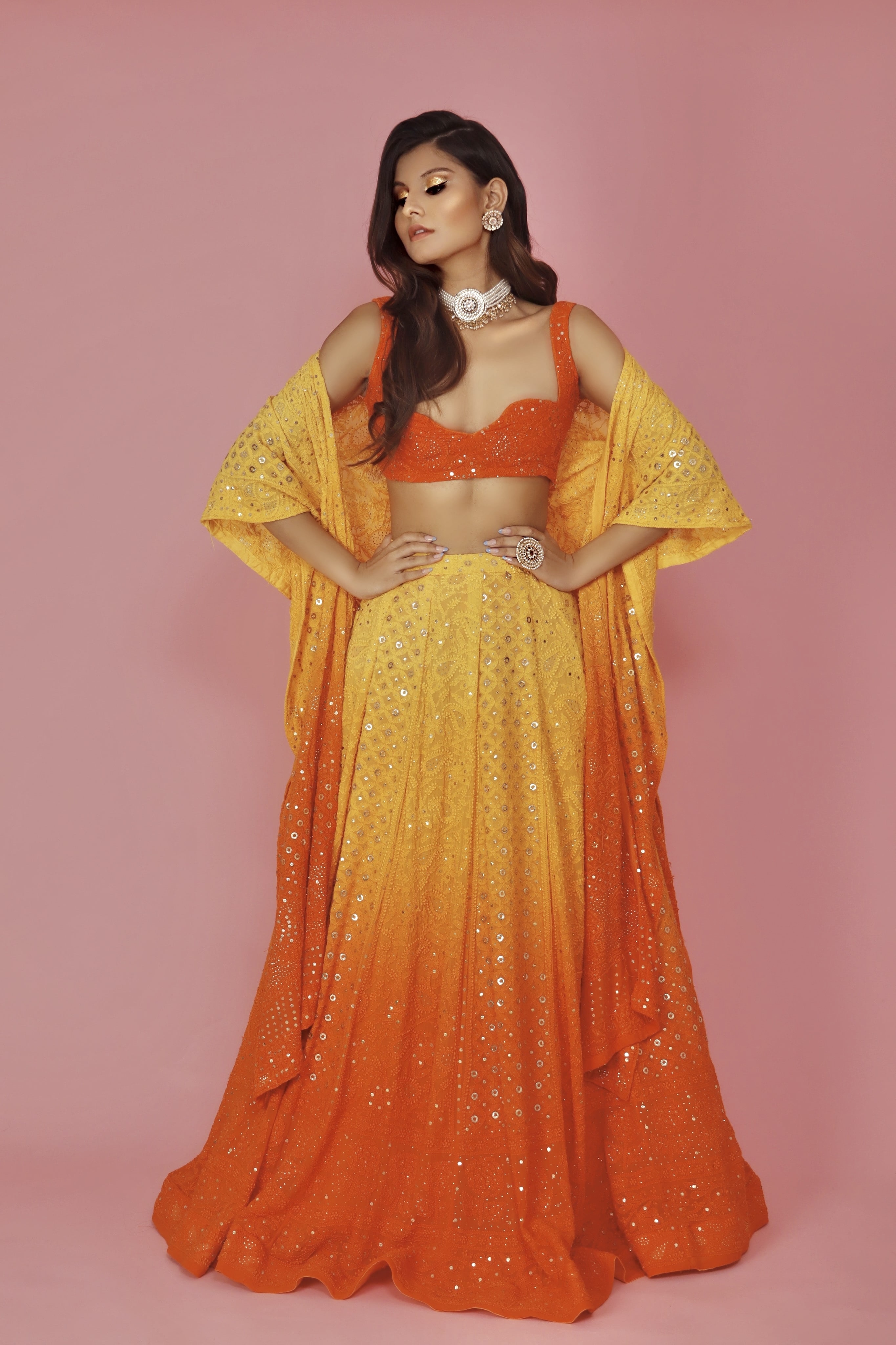 For an off-beat pairing, wear your lehenga with the Skyla snakeskin flats by Monrow.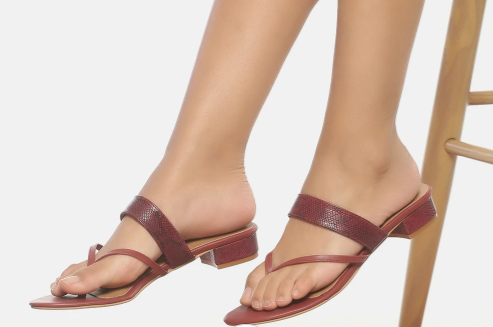 Soft Silk Sarees FTW
Not a great fan of stiff, heavy silks? This butter-soft Tussar saree by Varastraa is surely the one for you.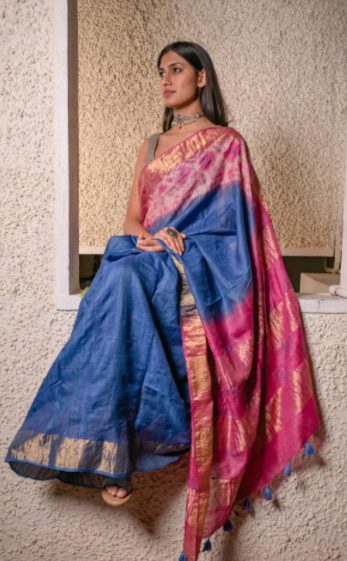 Match the elegance of your silk saree with this dainty bracelet by Faith By ASM.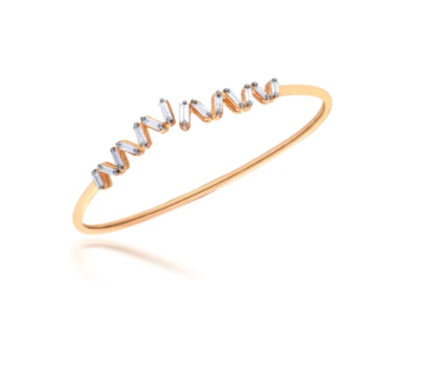 Something For When You Want To Go Western
Oh but no one said that you need to stick to just Indian wear to have a great time at your BFFs wedding. You can definitely ditch the desi outfits, for interesting, embellished Western silhouettes that are as festive as they are suave. Take for instance this knotted shirt dress by Label Kaleido. It is the contrasting pastel accents on the asymmetrical hem that stand out for us as the most striking detail in this delicately draped dress.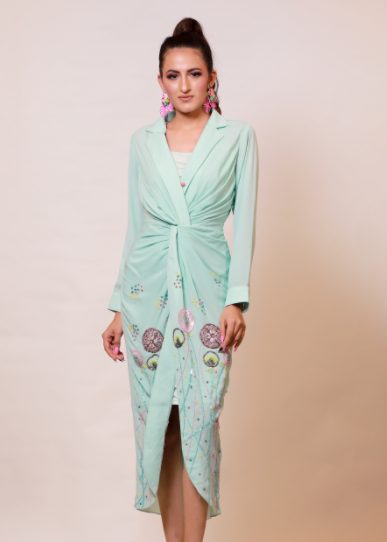 Pair the gorgeous dress with these foldable flats by Pazzion for optimum comfort.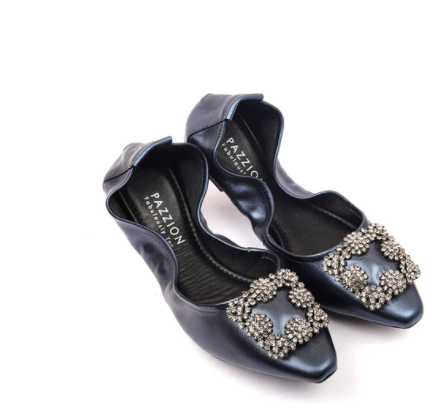 Something Offbeat Albeit Glamm
In case you are up for something truly offbeat, might we recommend this pink co-ord set by Jina Shili by Shili? From the gold embellishments to the flared pants, everything about this outfit hints at a damn glamm dance night.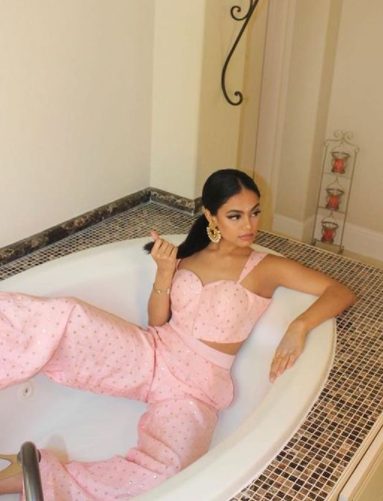 That said, you can definitely up the ante by pairing this outfit with this very comfortable pair of boots by Woodland.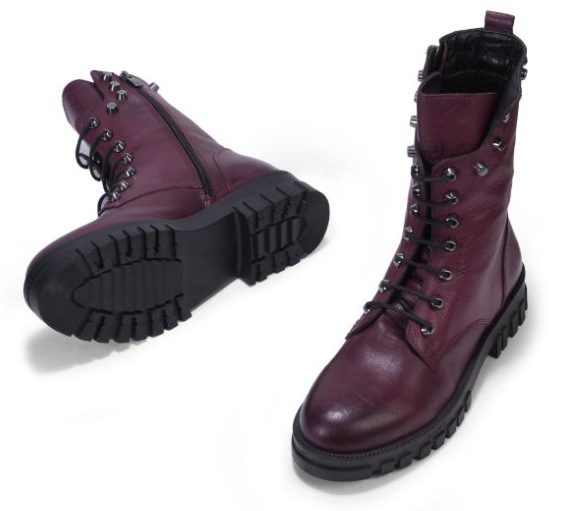 OTT But Make It Comfy
This front slit gown is for the connoisseurs of all things OTT who don't want to compromise on the comfort factor. The earthy-hued gown features a sexy front slit to ensure that you can party as you please while looking like a diva.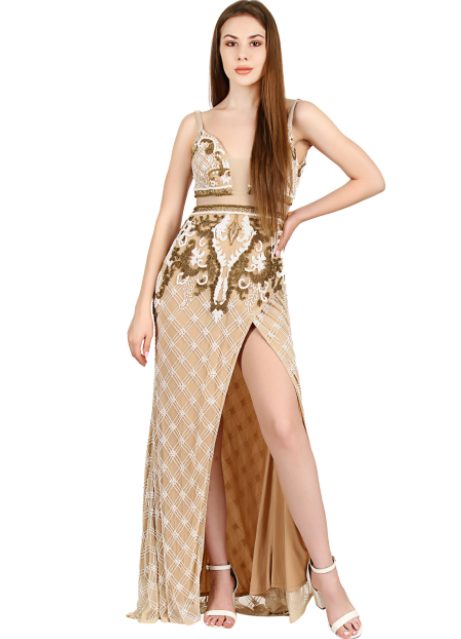 Wrap up the look with these emerald earrings by Aster to add some colour to the outfit.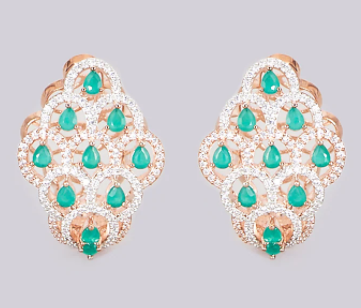 Something For Laidback Nights & Endless Festivities
The Jacquard silk dress by TheRealB's Elira collection is made for laid-back cocktail nights and endless dancing. We suggest that you layer it up with the brand's matching kimono for a polished look.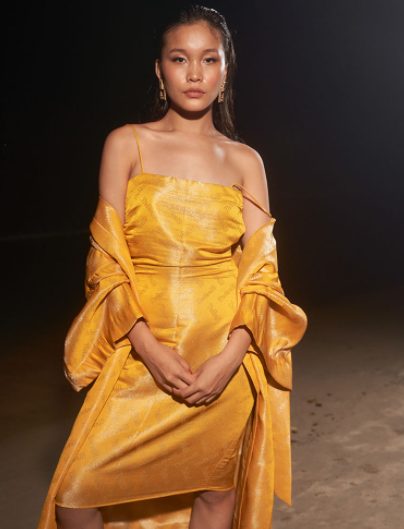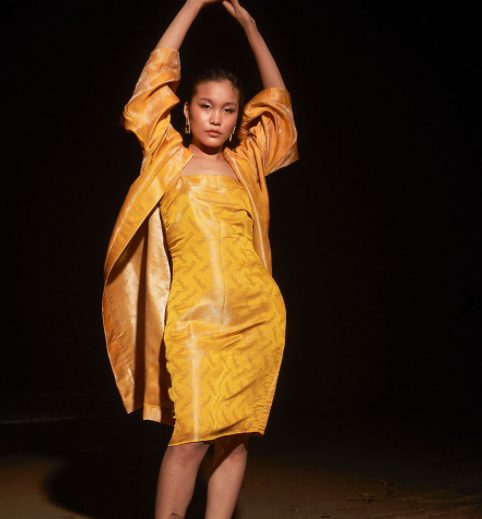 Don't forget to add a pop of colour to this outfit and contrasting gems is what we have on our mind. This one-of-a-kind pair of Topaz and Emerald earrings by Kanika Rana Fine Jewellery would perfectly go with the look.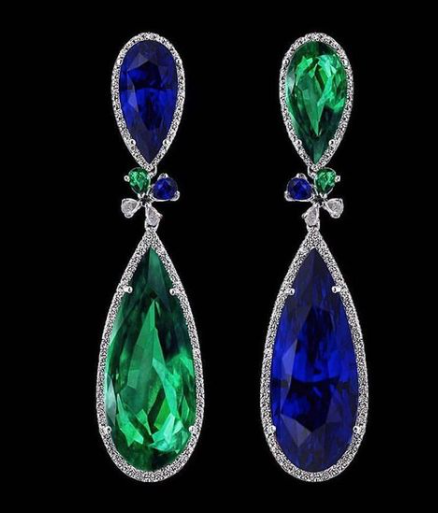 Something Black To Shake Things A Little Bit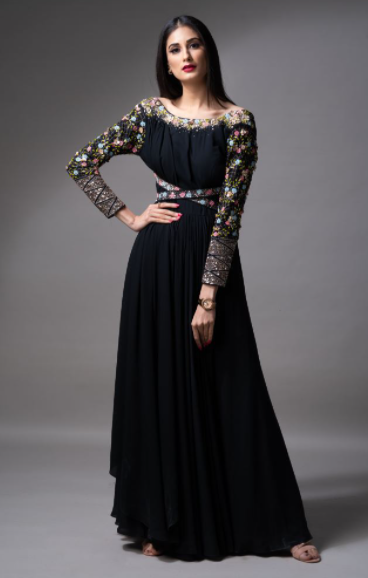 Whoever says that black is not for weddings, needs to check out this striking ensemble by Tamaraa By Tahini. We love the embellished boat neck design and the cinched detail at the waist and are sure that this is an outfit that will make you stand out from the rest.
Finish off the look with Gemma studded earrings by Swarovski for a minimal appeal.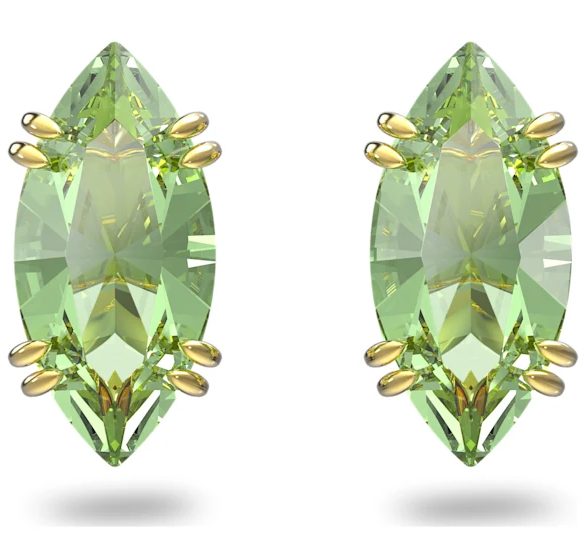 Something Ethereal
We at POPxo Fashion have an affinity towards ethereal, understated designs and this strappy anarkali from House By Hiya more than fits the brief. It is the smattering of sequins all over the skirt that has us truly transfixed and this is an outfit that you'd never get tired of wearing.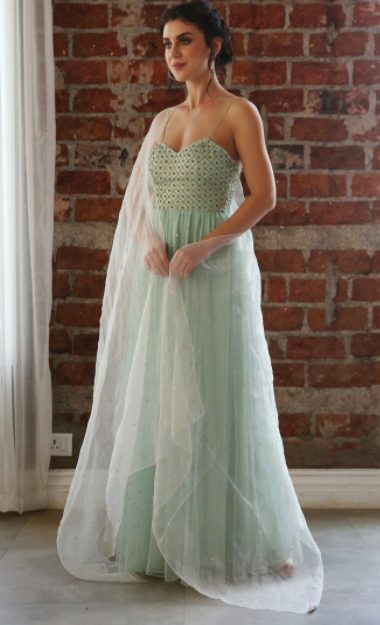 Match the dreamy dress with this pair of ultra-comfy closed ballerinas by The CAI Store.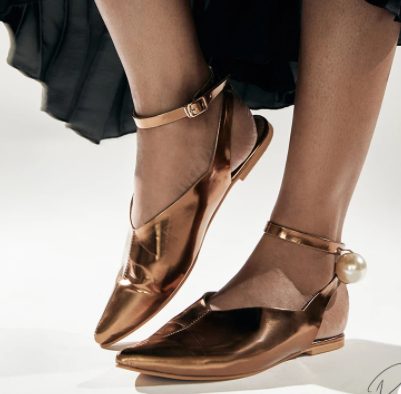 So ladies, all set to dance the night out this shaadi season?
Featured Image: Shilpsutra, Kalki, TheRealB
© 2023 THE GOOD GLAMM GROUP