Finding the perfect match on a dating app is too old school now, Twitter is the new place for matchmaking. Recently, a Twitter user decided to use the powers of social media to find the guy she spotted at a cafe. Unexpectedly, Twitter users came to her aid and managed to find him!
It all started when a Twitter user called Manjari spotted a man at a cafe but didn't get a chance to talk to him. Instead of giving up on him, like most of us, she decided to search for him on Twitter. 
Manjari shared a picture of him and wrote, "looking for this guy who ordered pasta in an Aerocity cafe today around 1 pm. he was kinda ripped, in a black shirt and had nice eyes…wanted to talk to him, but missed it coz my cab guy kept calling me. twitter do your thing and help me find him"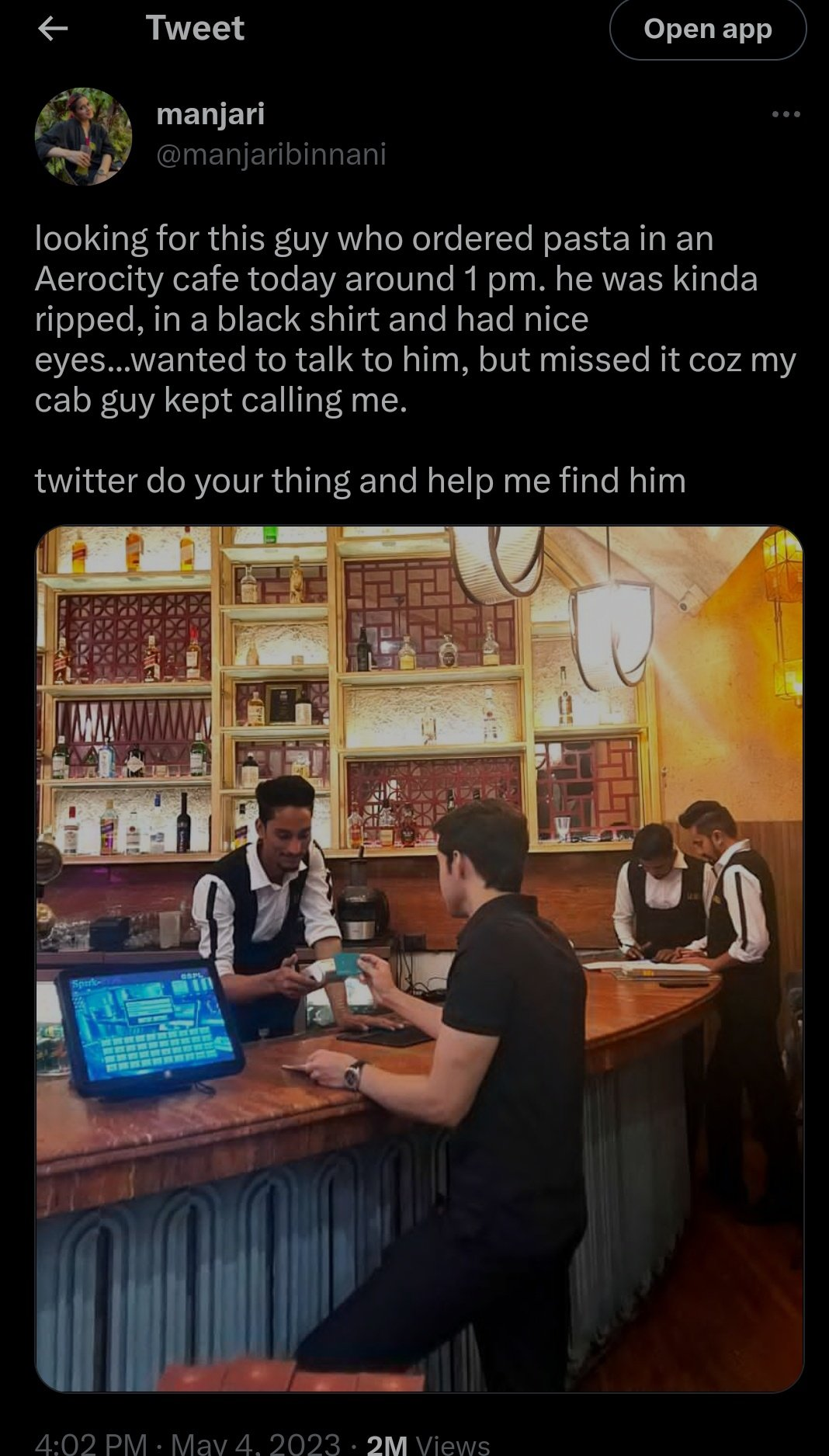 In no time the tweet went viral and everyone got involved in this date hunt. Finally, after a few hours of searching the man in the picture saw the tweet and replied. He wrote, "I remember seeing you!! Glad to meet you here Ik this has gone kaafi out of context but I am secretly happy you tweeted this"
Here's how that conversation went:

In all honesty, I love Manjari's guts to go after what she wants. Meanwhile, I am waiting for my crush to magically appear at my doorstep and confess his undying confession. Maybe it is about time that women take charge.
Feature Image: Instagram