Raising a child is one of the most special and a personal experience for a mom. Unfortunately, when you are a social media star, the lines between personal and public are often blurred. Who knows this better than influencer Malvika Sitlani? Malvika's journey to motherhood hasn't been easy at all. However, that didn't stop an internet user from asking her uncomfortable questions.
Recently, Malvika conducted an AMA (Ask Me Anything) sesh on 'Gram. During this, an Instagram user asked her about her former husband and father of her daughter Abigail. For the unversed, Malvika married her childhood sweetheart, Akhil Aryan in 2020. But the two parted ways before welcoming their first child. Since then Malvika appears to be doing everything on her own. 
An internet user tried to shade Malvika about Akhil and asked her 'where is ur better half???' Instead of getting annoyed by the question, she responded with a picture of her daughter and wrote, "Here". Scroll down to take a look: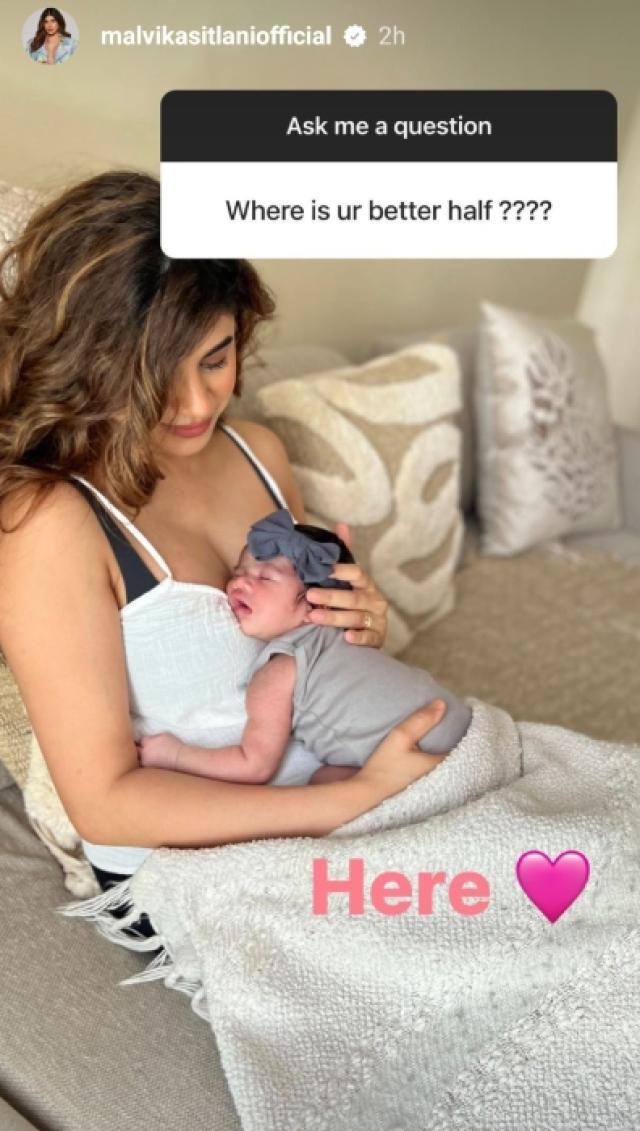 That's how you put a nosy troll in their place! For a mother, what better half there can be, right?
That's not all, Malvika also spoke about postpartum depression. During the AMA session, the influencer shared, "There's lots to be said. But you have to have the best of friends and family around you. You must have people to guide you through each stage and hold your hand when you need it. Who you surround yourself with matters. Having said that, yes, there is a HUGE hormonal drop in the body, you truly no longer feel like your pre-pregnancy self. You will have to learn to love yourself and your body all over again." Here's what all wisdom Malvika had to offer: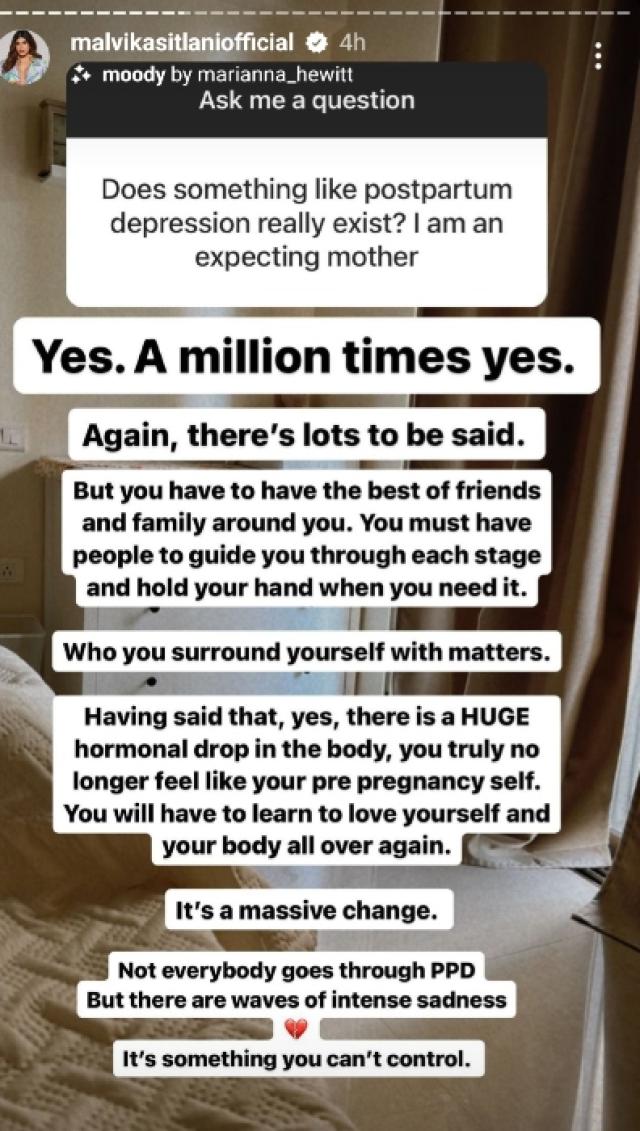 No one is a bigger superhero than a single parent. I am proud of you Malvika! Can't wait to catch more pictures of baby Abigail.
Featured Image: Instagram