5 Delicious Juice Recipes That Will Get You Glowing This Season
When your body gets dehydrated it shows through your skin. As we approach the hotter months of the year, it is pivotal to pay attention to what you eat and drink because your diet will determine how your skin looks, especially this time of year. If you aren't careful, oily foods can cause breakouts much more easily, even eating food that contains a lot of heat can raise your body temperatures and cause excessive sweating. Now we aren't saying give up on your favourite foods for the sake of your skin.
The key to all things good is balance and that's why healthy foods that will aid your body to help digest all your favourite binge-worthy foodstuffs are ideal. What you need are some nutrient-packed food items that are cooling and refreshing and that's where juices come in. Juices made out of vegetables and fruits are arguably the best thing you can do for your skin. Not only will they make you feel refreshed but they also soothe your digestive system and help bring on a natural glow from within for your skin. Besides, if you hate eating greens, you can just drink them and make them taste good. Curious to know more? Here are some cool skincare juices that you can make a staple for your summer routine.
Refreshing Juices That Will Make Your Skin Look Radiant
Beet It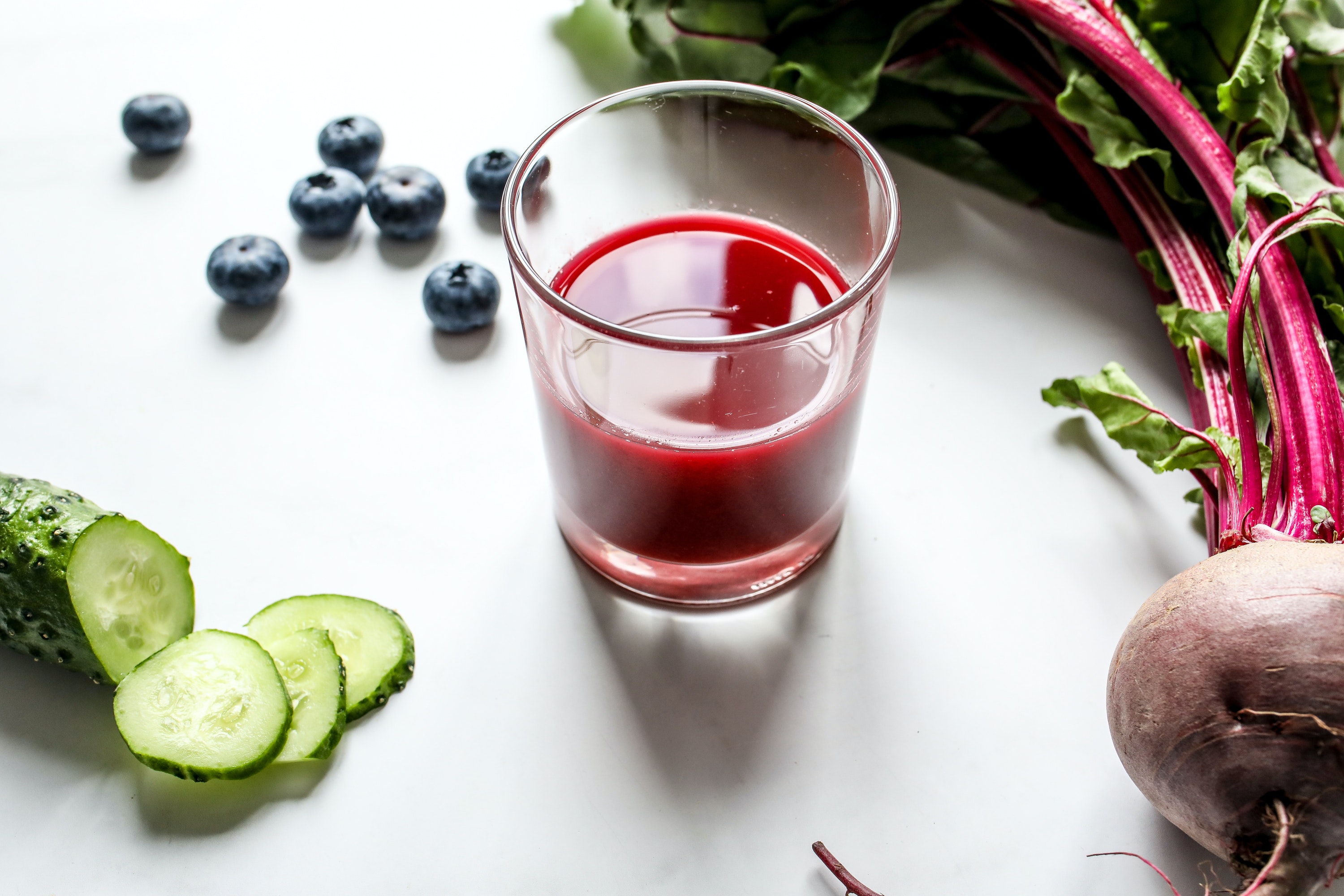 Beetroot juice is an amazing summertime juice to drink. It is especially beneficial for anyone who experiences blemishes and dark spots on their skin. High in vitamins C, K, A, folic acid, magnesium, copper, and zinc, this juice will deliver essential nutrients that will boost glowing skin from within. It also has anti-inflammatory properties that help calm down acne and inflammation. Peel the beetroot and add it to a juicer with some water. You can even add in some pomegranate to make the juice naturally sweeter. Have one cup every day in between meals for best results.
Orange Is The New Black
Carrots are one of the best vegetables for your skin, especially if you have acne-prone skin. Rich in vitamin A, it provides anti-ageing benefits and improves skin texture. It has antioxidants that help protect the skin against environmental damage as well. It prevents pimples, pigmentation, and sun damage and even helps to even out your skin tone. Since you also need vitamin C for glowing skin, oranges can be added to carrot juice as well and the results are deliciously amazing. Peel a carrot and one orange and add it to a juicer. Also, peel a half-inch of ginger and add it to the juicer. Blend well and enjoy.
Cool As A Cucumber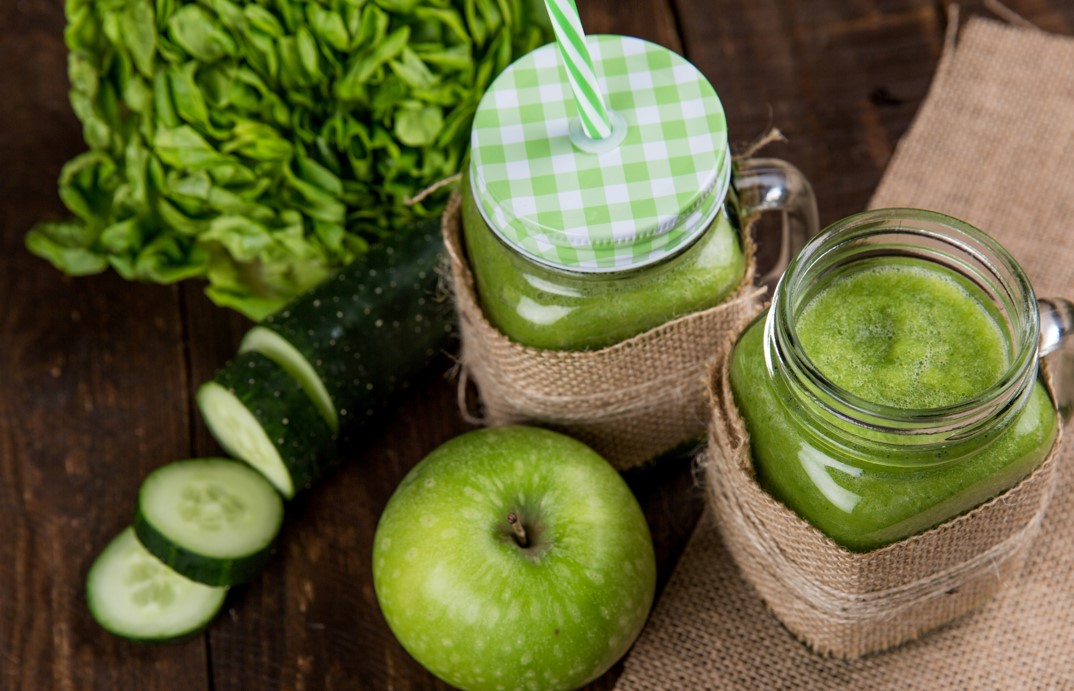 Want to flush out toxins from your body? Try this cucumber, kale and pineapple juice. It is delicious and effective in keeping your body cool and hydrated while enriching it with all the essential nutrients. Cucumbers have high water content and they help keep your skin hydrated while kale is rich in vitamin A and provides antioxidants to protect skin and keep your skin and hair healthy. Pineapple acts as a natural sweetener in this juice mix and it also is high in vitamin C which means acne and sun damage don't stand a chance. Add a leaf of kale, one peeled and sliced cucumber, and two to three slices of pineapple along with a small piece of ginger to a juicer and blend it. You can have this drink daily for a fit body and glowing skin.
Sour Pink
This cute fruit and herb infused juice made of grapefruit, guava, and rosemary is simply amazing. Both grapefruit and guava contain high amounts of vitamin C which means good news for your skin. It will help keep your skin moisturised and prevent uneven skin tone by strengthening your skin against sun damage. Rosemary on th eother hand is great for digestion and even reduce bloating. To make this juice simply add the flesh of a slice of grapefruit, one chopped guava, and a sprig of rosemary leaves to a blender and juice it. Pour it in a cup and add sugar or your preferred sweetener according to your liking.
Water Wonder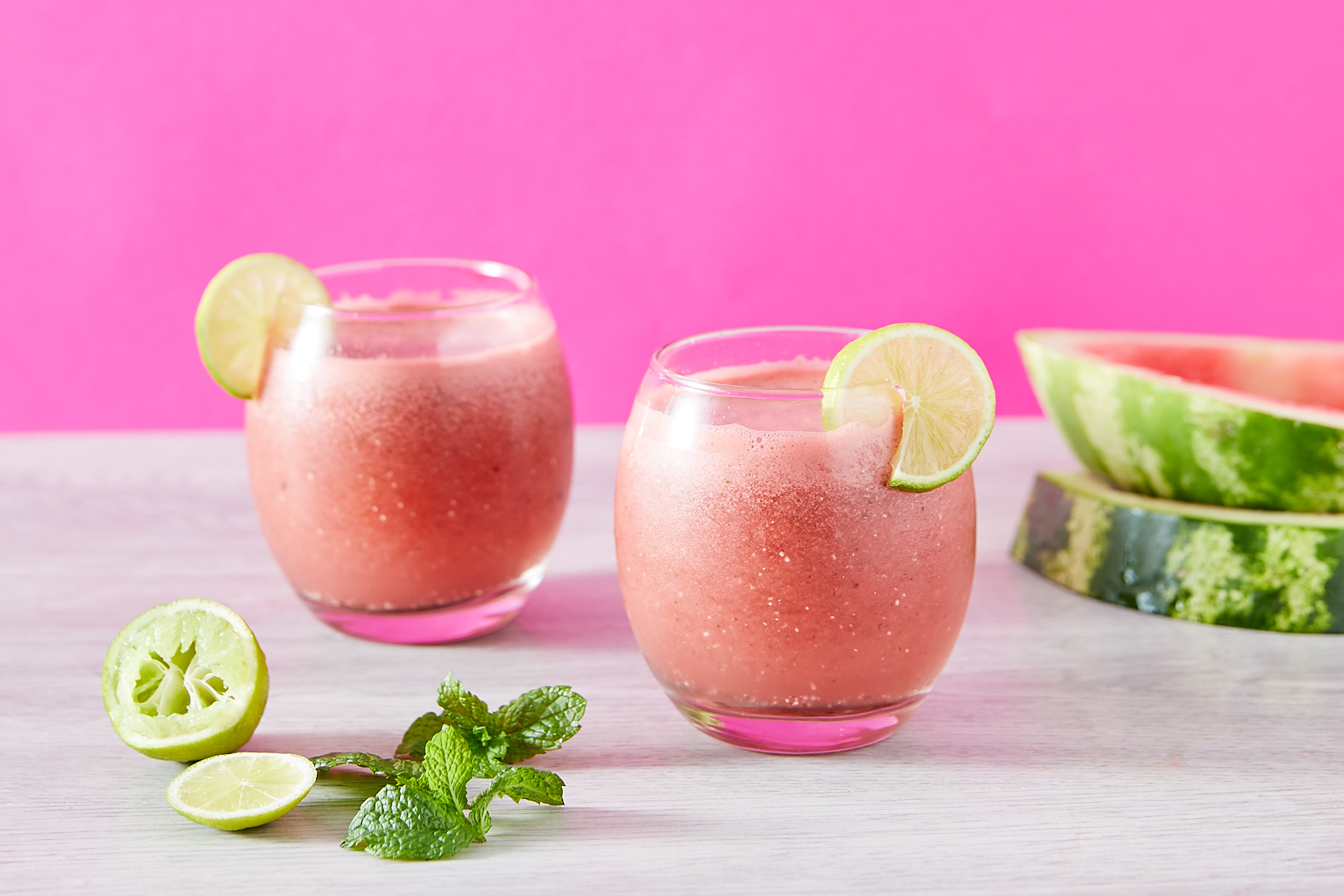 Watermelon is the summer time fruit that just slaps. It is an ample source of hydration for the skin and body and is loaded with vitamin C. Pair it with mint and lemon and you got a refreshing mocktail that is deliciously healthy. Mint is also a cooling agent that your body could use in the hot weather and when your tummy is happy your skin is clear too. To make this juice first boil two the three tablespoons of sugar with mint leaves and a half cup of water to form a mint syrup. Let the sugar dissolve and then turn off the heat and let it cool. Strain the leaves from the syrup and transfer the cooled syrup to a blender. Add in your chopped watermelon slices and a quarter cup of lemon juice. Blend and enjoy. You can drink this daily and enjoy glowing skin.
To boost your skincare game, you can try some OTC glow-boosting skincare products as well. We recommend:
Try out these summer essential skincare juices that do it all and are super delicious.
Featured Images: Pexels
© 2023 THE GOOD GLAMM GROUP