Ananya Panday is gearing up for her upcoming film Dream Girl 2 along with Ayushmann Khurrana. The promos of the film are all over the internet, and it looks hella exciting. And not just us, even King Khan, agrees. He recently created a buzz when he took to X(previously Twitter), to write his best wishes for the film. Well, did you know SRK's association with Ananya goes way back!
SRK in an interview once revealed that it was actually Ananya's father Chunky Panday who helped him during his struggling days. He said that Chunky gave him shelter and even introduced him to his friends in the industry when he first arrived in Mumbai back in the 1980s. So needless to say, Ananya and SRK share a sweet bond from the beginning. She's also close friends with his daughter Suhana Khan.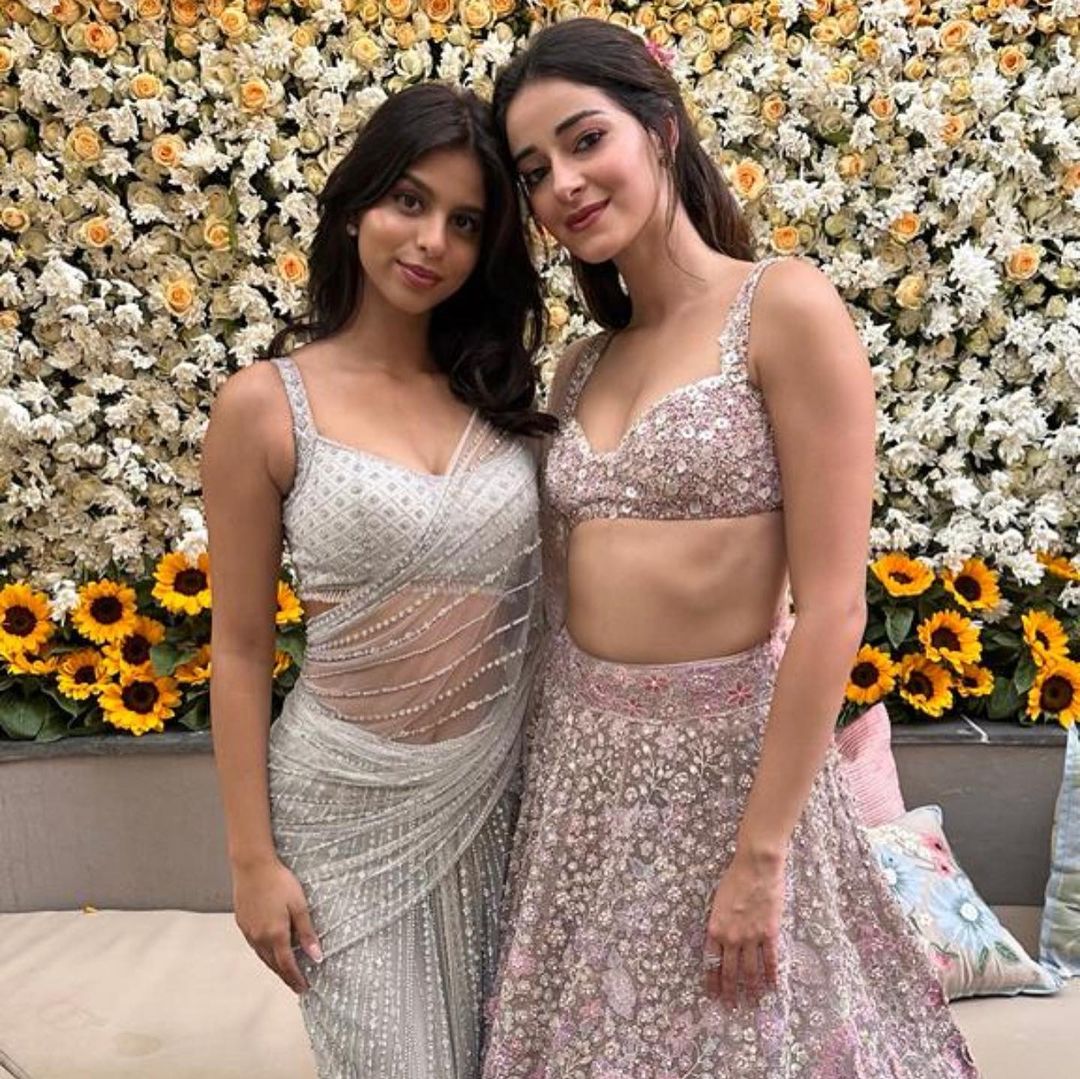 Now, during a candid chat with News18, Ananya talked about her bond with the superstar. She also shared how he reacted when he saw her on-screen for the first time. The actress shared, "The first time he saw me on the big screen, he sent me a really long message, which I've almost framed and kept at home. Even though I've known him practically all my life, I'm still star-struck every time he walks into the room and that's not just because of the actor that he is but also the human being that he is."

Further, she revealed what she admires about SRK the most. She said, "He's witty, humble, funny, and caring and can make anyone feel so, so special. I've observed the human being in him a lot while growing up."
Ananya Talks About Her Film
In the same interview, Ananya also shared that his family has been extremely excited about her film ever since the first look came out. She said, "My dad is very excited. My nana is also very thrilled. He sent me a very sweet message on our family group." She also revealed what was in the note. She said, " He wrote, 'This film will be the greatest film of all times and beat all box office numbers.' It's my family's kind of film. My mum's side of the family live in Delhi. I know that they're the kind of audience who will watch the first-day-first-show of this film."
No doubt SRK is as good actor and a great influence. To have a great personality like him in your life makes you one lucky girl, Ananya!. 
Featured Image: Instagram