While SRK might be the silver screen's king of romance, Salman Khan retains the title in real life. From his tumultuous relationship with Aishwarya Rai to his almost wedding with Sangeeta Bijlani, he has given us some filmy love stories. However, did you know about Salman's pehle pehla pyar? Very few know about this story and guess what? It has a Kiara Advani connection!
Kiara recently appeared in Voot's Feet Up with the Stars Season 2. During the episode, she talked about the special connection she shares with Salman. Turns out, Kiara's mom and Salman were childhood buddies. She said, "My mom knew Salman sir as they grew up together in Bandra. He would often tell my mother Genevieve Advani, how one day he would be a star. They have been friends for the longest time and would go cycling together."
The Kabir Singh actress then made an interesting revelation and shared that her mom introduced Salman to his first-ever girlfriend. "She introduced my mausi Shaheen to him and Salman sir and Shaheen mausi dated each other long back. It may have possibly been their first relationship," Kiara added.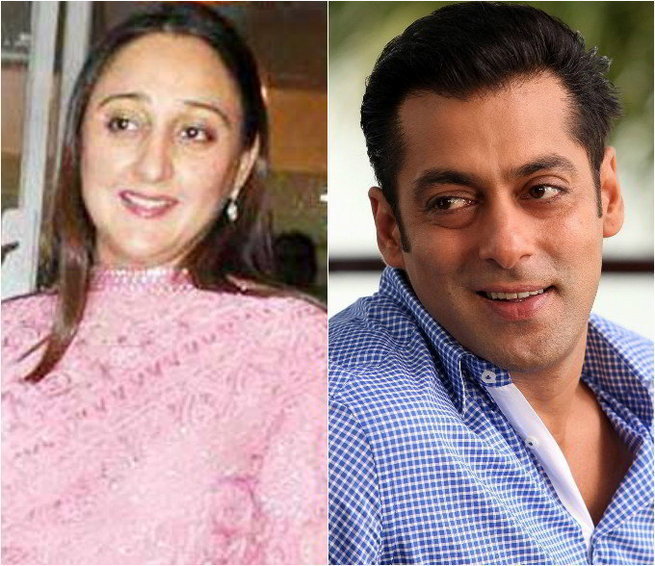 Salman and Shaheen started dating way before he achieved stardom. The rumours suggest that they almost got married back in the 1980s. In an old interview, Shaheen's stepmom, Bharati Jaffrey even talked about their relationship. "We'd treat Salman like family, often ordering him to get us our morning loaf of bread from the nearby bakery. And Salman's family also treated Shaheen like their one of their own. It was taken for granted that they'd get married some day."
However, they broke up after Salman started showing interest in Sangeeta Bijlani, the newly-crowned Miss India. Shaheen was heartbroken for a while but eventually moved on and started working with an airline. She then met businessman Vikram Aggarwal on a flight, the two fell in love and tied the knot in 1994. They are happily married now and are parents to two beautiful children.
Well, Salman has indeed lived some of the most memorable love stories of our time. Here's hoping he one day finds his forever love!
Featured Image: Instagram