Bhaijan aka Salman Khan's bachelorhood has been a hot topic of discussion for years now. From Aishwarya Rai To Katrina Kaif, he has been in a relationship with some of the biggest names in the industry. Unfortunately, he hasn't found the one. But his affair with Sangeeta Bijlani has been one of the most talked about relationships so far.
The former couple started dominating headlines again because of a recent video. Sangeeta recently attended the Eid bash hosted by Salman Khan's sister, Arpita Khan. Salman and Sangeeta's video is too cute. Scroll down to watch
They do look cute together, right? Did you know the two were all set to take the plunge and get hitched? Yea, you read it right. 
Unfortunately, the two had a rather heartbreaking love story. Scroll down to read the deets!
Salman & Sangeeta, A Love Story
Sangeeta Bijlani is a Miss India 1980 winner. She was a model and an actress who starred in many top films, such as Tridev and Yodha, between the 1980s-1990s. Reportedly, Salman and Sangeeta started dating in 1986. The two were in a serious relationship for eight years and they decided to get hitched. However, Salman and Sangeeta broke up a month prior to their wedding.
The two even got their wedding cards printed. According to the grapevine, Sangeeta caught Salman cheating on her with a Pakistani-American actress Somy Ali and she called it quits after that.
Apparently, Somy had a huge crush on Salman since she was 15 years old. She came to India from Florida to try her luck in Bollywood. Here, she met Salman, and the two started seeing each other. Later, Somy allegedly broke up with Salman due to his abusive nature. 
Sangeeta, on the other hand, dated ex-Indian cricketer Mohammad Azharuddin who she met during an ad shoot. Azhar, however, was already married and had two kids at the time. In 1996, the ex-cricketer divorced his wife, Naureen, and married Sangeeta. But after being married for 14 years, Sangeeta and Azhar called it quits in 2010.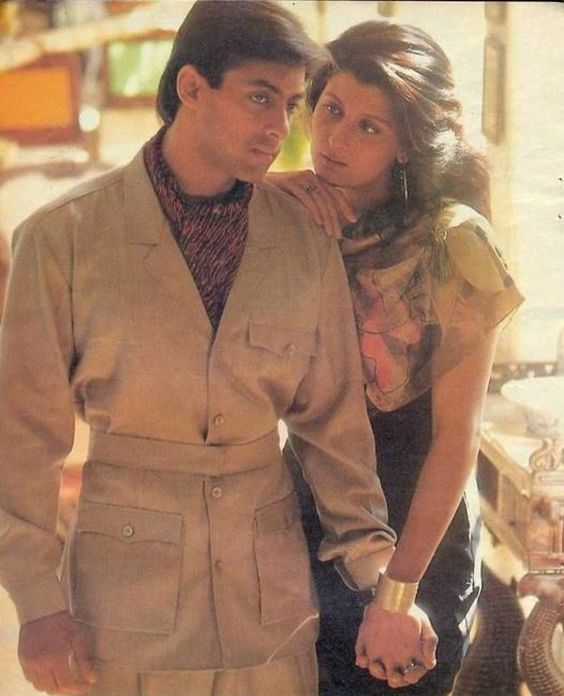 All Iz Well Between The Two
Irrespective of their bitter past, Salman and Sangeeta have moved on and share a cordial relationship now. Sangeeta also attended Salman's 57th birthday party in Dec 2023. But what caught everyone's attention was Salman kissing Sangeeta on her forehead and lovingly waving her goodbye.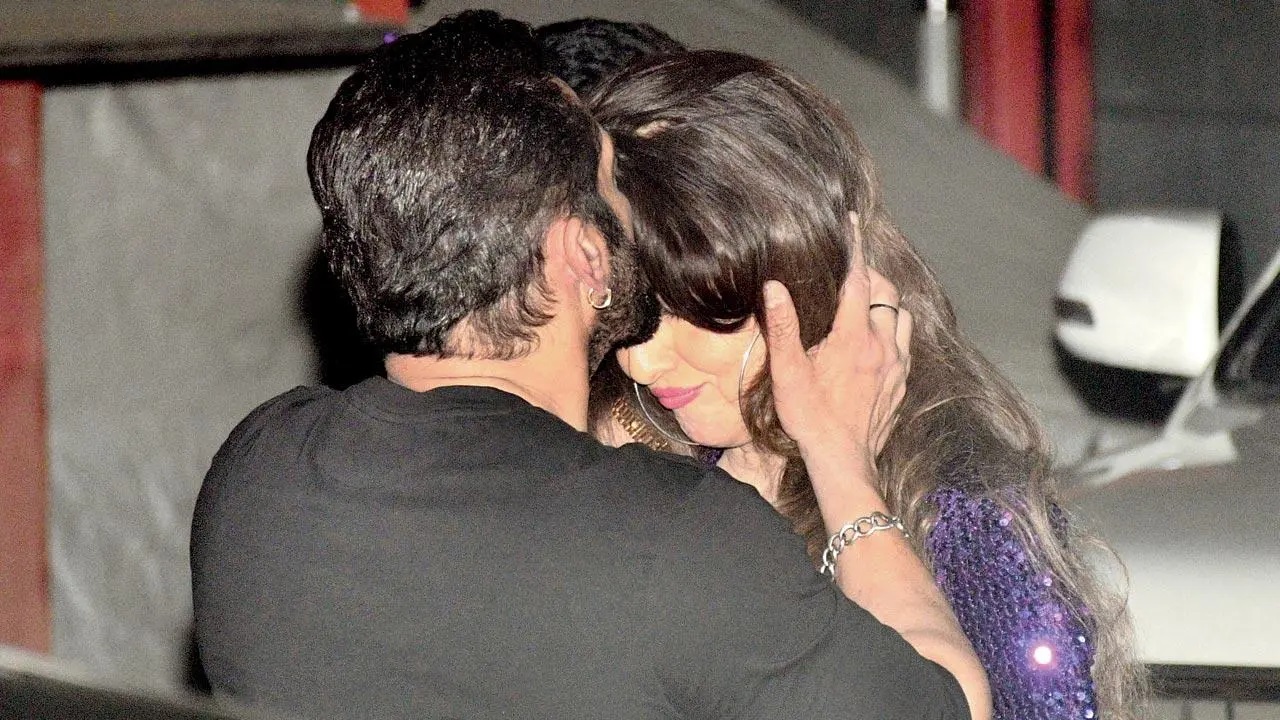 In an interview, Sangeeta even opened up about her friendship with her ex-boyfriend Salman. She said, "Connections never go away. The love between your partners and school friends never goes away. People will come and go. Nobody will be permanent in life. That does not mean you feel bitter or angry. At one point you evolve. There was a point in time in my life when I was childish and stupid, but I am a grown-up now. Life is full of experiences."
When Salman Admitted His Mistake
During his appearance on Koffee With Karan, Salman opened up about his marriage plans and cheating on Sangeeta. He said, "There was a time I really wanted to get married and then it just didn't work out. I have always come so close. People have got cold feet. 'Theek hai, boyfriend, isko zindagi bhar jhelna padega kya' (They think I am a good boyfriend, but it's difficult to tolerate me for the rest of their lives)."
When Karan further asked if the wedding was called off because he cheated, Salman replied, "Yeah, kind of. I get caught. I am stupid."
It is definitely heartwarming to see them together. Well, here's proof that exes can be friends!
Featured Image: Instagram