Power couple Ram Charan and Upasana Kamineni are all set to welcome their first child. The couple has been enjoying this new phase of their lives and we couldn't be happier for the two. Now, the RRR actor recently shared new details about Upasana's pregnancy. 
Ram Charan recently attended the G20 Tourism Working Group Meeting in Kashmir. During the meeting, Ram revealed how Japan holds a very special place in his heart due to a personal connection. He said, "Something that's meaningful and something that connects me to that city and makes me remember of the place. Europe has always been my favourite place. Now, Japan has become my new favourite country… the culture… the people. It is a special country, I will tell you why."
He further added, "My wife… she is currently carrying. She is in her seventh month. The magic happened in Japan."
Reportedly, Ram and Upasana visited Japan in Oct 2022. They were there to promote RRR along with other cast members. During the promotion, the couple also took some time off to explore the country and spend quality time together. And on Dec 2022, the couple announced that they were expecting their first child.
Ram Charan's Accidental Reveal
The daddy-to-be accidentally dropped a major hint a while ago. During an interview, he talked about his three most important people and said, "My first jaan is Upasana. My second jaan is my pet dog Rhyme, and my third jaan is on her way." Since the actor used 'she' to describe his baby, people were quick to point out how he is expecting a baby girl.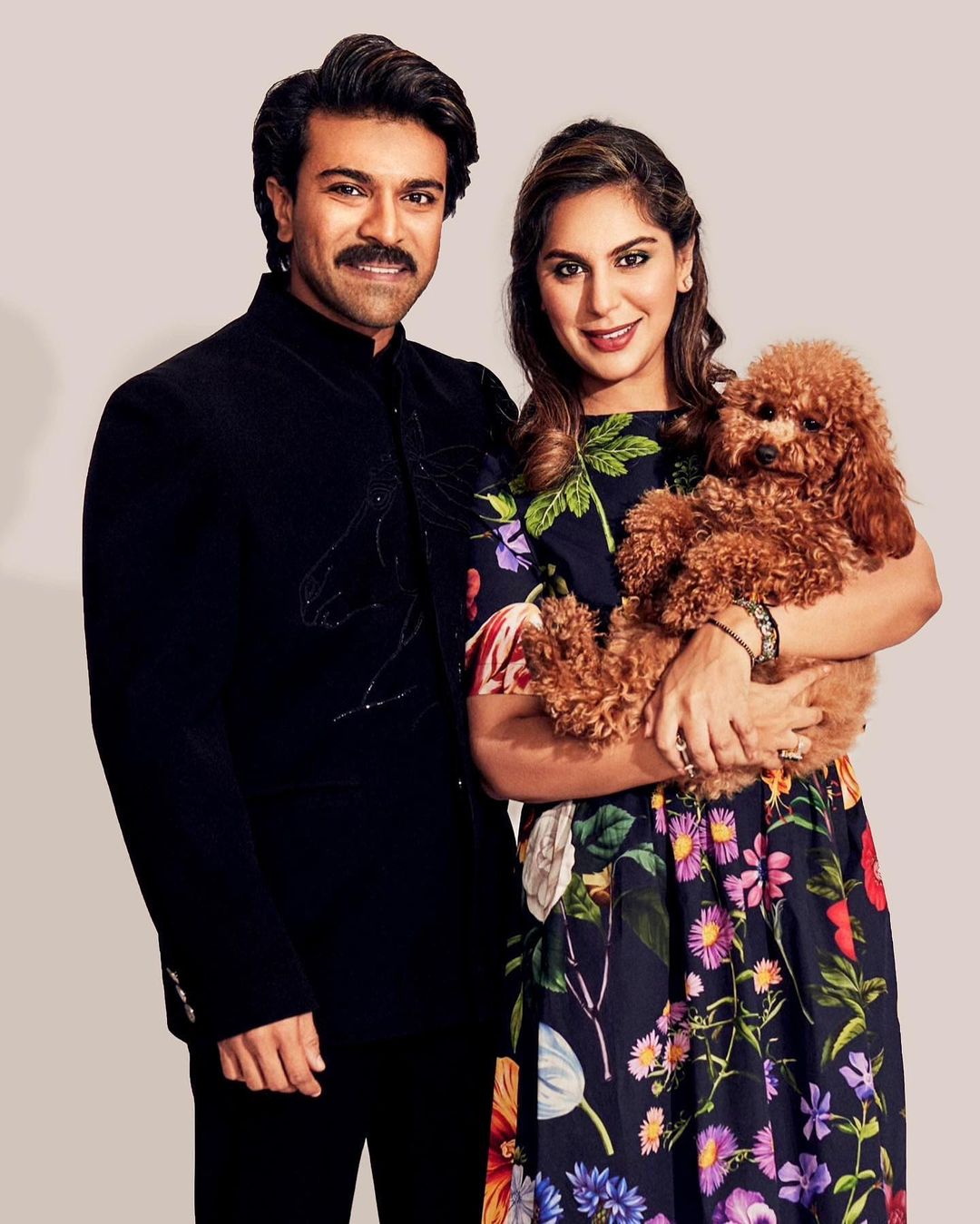 It's adorable how Ram never misses a chance to talk about his wife. They sure will be wonderful parents!
Featured Image: Instagram