Priyanka Chopra's SONA Has A New Extension & We Hope She Brings It To India Soon
Priyanka Chopra's multi-hyphenated career is proof that there's nothing that she cannot do. The actress started off with pageantry and then segued into a successful Bollywood career. Following this, she made it to international headlines with her signing debut and before we knew it PC was an international star already. Since then, the actress has donned a lot of hats and being an entrepreneur is one of them. In 2021, Priyanka announced the opening of her New York restaurant SONA, which is a critically-acclaimed eating haunt now.
Well, it is 2022, and PC already has another feather to add to her cap. The actress has launched a homeware line that draws from her experience as a desi immigrant. "I couldn't be more proud to introduce you all to SONA HOME. It was challenging to come from India and make America my second home, but my journey led me to a place where I found a second family and friends. I bring a piece of India into everything I do and this is an extension of that thought," she wrote while introducing the line on her Instagram.
In a video shared by her, the actress further talks about how the idea of Sona's homeware line is rooted in creating a home out of the house."Indian culture is known for its hospitality, it's all about community and bringing people together…and for me that is the ethos of SONA HOME. From our table to yours, we hope that you experience our same love for hosting, community, family, and culture in your home," she adds.
The Sona homeware line is currently available only in the US and Canada. We did check out their website and love how almost everyhting that's on sale takes inspiration from India. You will spot ceramic artwork crockery, embroidered lampshades crafted from vintage sarees, and table cloths with palm leaf motifs inspired by the beaches of India.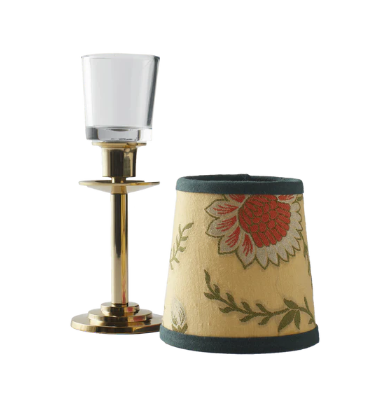 It is an interesting range of products and a part of us hopes that PC plans on expanding the line and bringing it back to its roots. Here's wishing her loads of luck for the new venture.
Featured Image: Instagram
© 2023 THE GOOD GLAMM GROUP