To New Beginnings! 75+ New Year Captions For Instagram And Facebook To Ring In 2022 In Style
New Year brings new beginnings, but one thing always remains the same every year- the struggle to find the perfect Instagram captions for our pictures! We are sure you're pretty excited to kick off the New Year in style, and it'll be a crime not to take stunning pictures from the celebrations. Your amazing New Year's celebration pictures deserve an equally amazing caption, which is why we have compiled some of the best New Year captions and quotes that you can use while posting those gorgeous pictures. 
From funny New Year's captions to New Year captions for Instagram, scroll down below for the much-needed caption inspiration for your New Year's post!  
New Year Captions For Instagram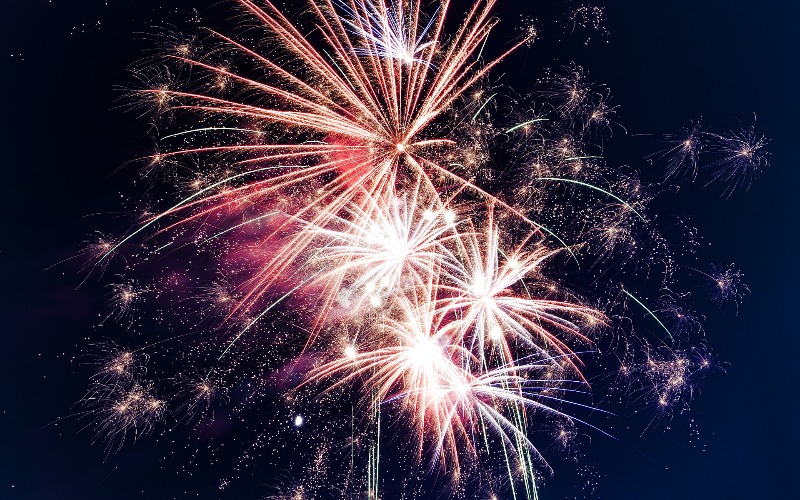 Your New Year's Instagram post will be your first post of the year, so you better make sure it is epic. Apart from the amazing pictures, the right New Year caption can help garner more likes, and can draw more attention to the Insta post. For your ease, we have compiled some of the best New Year captions for Instagram that you can use! 
Cheers to another year!
New Year, new me
Page 1 of 365
Thank u, next!
Walking into 2022 like…
Here's to new beginnings
Less bitter, more glitter
New Year, new beginning
The best way to predict the future is to create it.
Good vibes
That's SO last year
Here's to another year of chances
2022, Bring it on!
"A little party never killed nobody." — The Great Gatsby
The time is now!
"Today is where your book begins. The rest is still unwritten." – Natasha Bedingfield
"I like the dreams of the future better than the history of the past." —Thomas Jefferson
"What the new year brings to you will depend a great deal on what you bring to the new year." —Vern McLellan
"The bad news is time flies. The good news is you're the pilot."- Michael Altshuler
"You can get excited about the future. The past won't mind."- Hillary DePiano
New Year Captions With Friends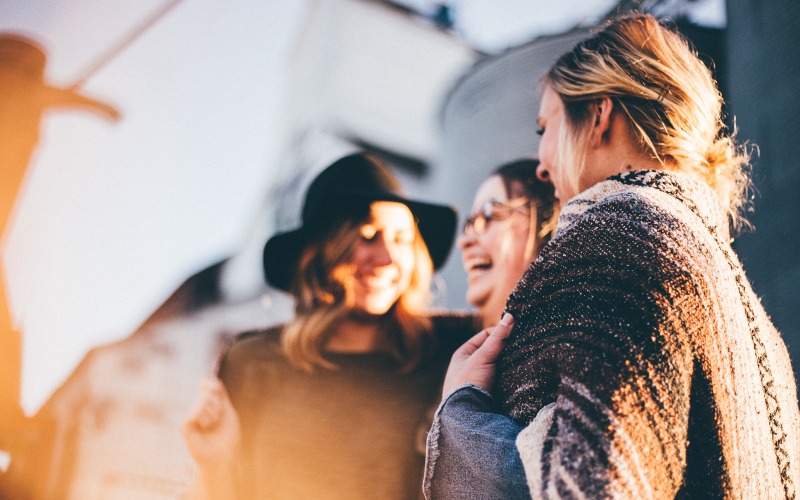 Your life can't be perfect, but your captions can be! Thinking of some fun and playful captions to go along with your New Year celebration pictures with your friends is no easy task. But fret not, we've got you covered. Below are some of the best New Year captions with friends that you might like.
Let's Carpe the heck out of this Diem
Watch out! Here we come, 2022
"Toast to the ones here today, Toast to the ones that we lost on the way" -Maroon 5
"What a wonderful thought it is that some of the best days of our lives haven't even happened yet." -Anne Frank
"A New Year has tiptoed in. Let's go forward to meet it."-Anusha Atukorala
"Whatever it is you're scared of doing, do it. Make your mistakes, next year and forever."- Neil Gaiman
2022 will be our year! 
Here's to 12 new chapters
New year, same old friends
Funny New Year's Captions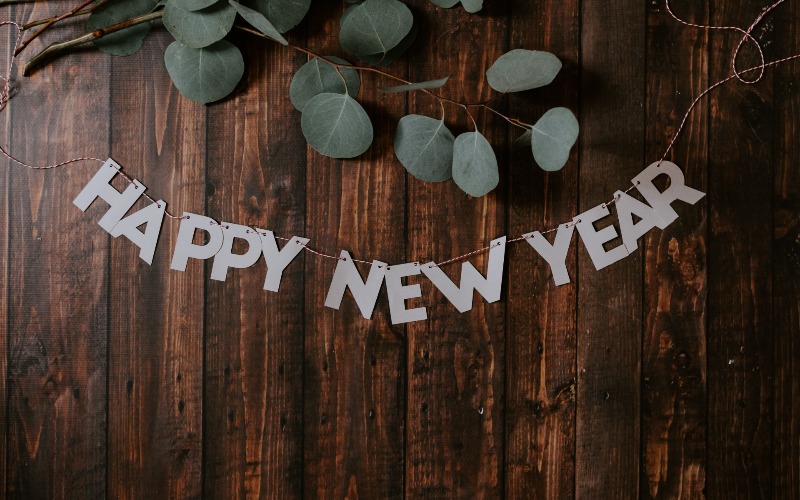 Love sharing hilarious Instagram captions on every occasion? Well, we have something for you too! Below are some funny New Year captions that you've gotta check out!
365 new days. 365 new excuses.
New Year, same me. 'Cos I'm already perfect! 
May all your troubles last as long as your New Year's resolutions.
"Have told so many friends "Don't worry, New Year will be better!". I love misguiding people."- Nitya Prakash
"Many years ago, I made a New Year's resolution to never make New Year's resolutions. Hell, it's been the only resolution I've ever kept!"―D.S. Mixell
"You know how I always dread the whole year? Well, this time I'm only going to dread one day at a time." – Charlie Brown
 "He who breaks a resolution is a weakling; he who makes one is a fool." —F.M. Knowles
"It wouldn't be New Year's if I didn't have regrets." – William Thomas
"Youth is when you're allowed to stay up late on New Year's Eve. Middle Age is when you're forced to."- Bill Vaughan
Sorry in advance for writing '2021' on everything for the next few months.
Come quickly, I am tasting the stars.—Dom Pérignon
My New Year's resolution is 1080p.
My New Year's resolution is to be more optimistic by keeping my cup half full.
Hairs to the new year.
Let's toast and jam.
Sip me baby one more time.
Midnight is my new favorite color.
New Year Eve Captions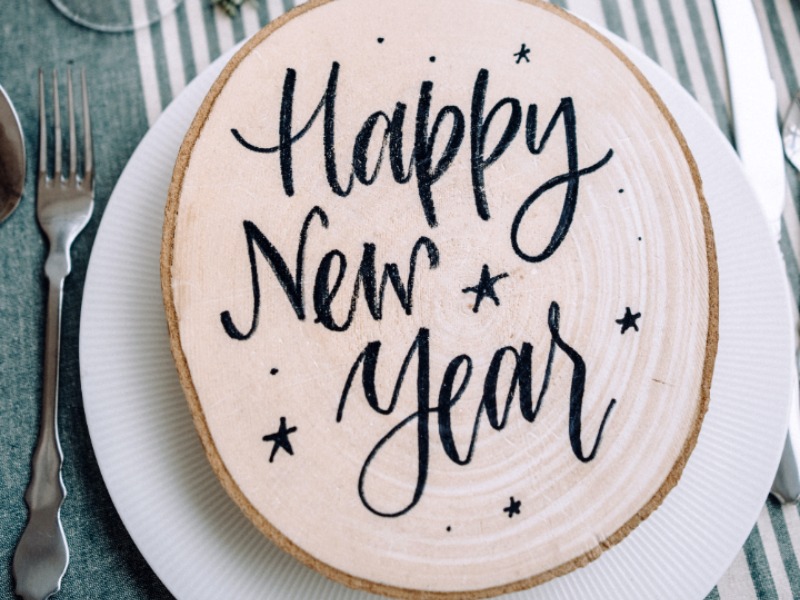 The last day of the year deserves a celebration! And of course, some amazing pictures to make New Year's Eve a memorable one. After the party has ended, and you've watched the fireworks, you might wanna share celebratory pictures on Instagram. Here are some New Year eve captions that you can use along with those pictures! 
"Tomorrow is the first blank page of a 365-page book. Write a good one." – Brad Paisley
"I don't know where I'm going from here, but I promise it won't be boring."- David Bowie
"The new year stands before us, like a chapter in a book, waiting to be written."- Melody Beattie
"Hope Smiles from the threshold of the year to come, Whispering 'it will be happier'…"
– Alfred Lord Tennyson
"This is a new year. A new beginning. And things will change." -Taylor Swift
The best is yet to come
Trust in new beginnings
"Fasten your seat belts. It's going to be a bumpy night." — All About Eve
"It's a new dawn, it's a new day, it's a new life for me… And I'm feeling good." – Nina Simone
New Year Captions For Couples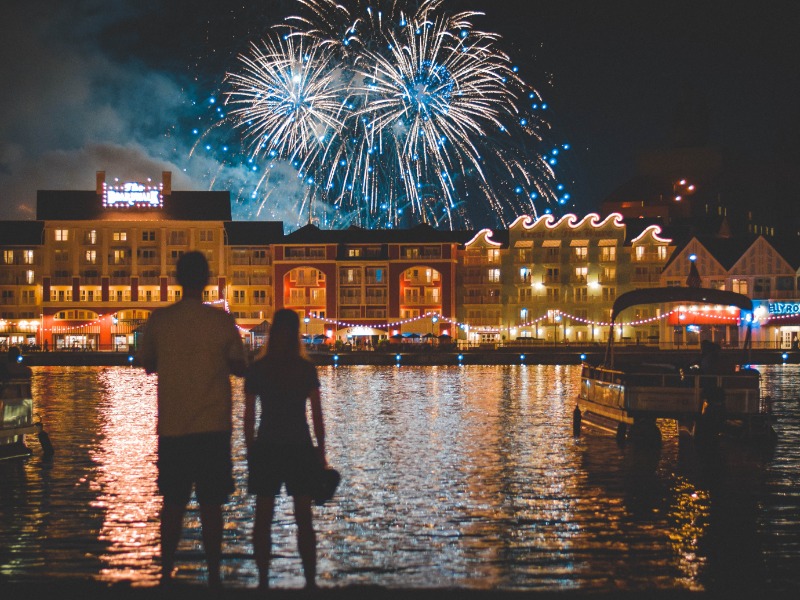 Celebrating the New Year with your partner?  As you enter the New Year together, make sure you click some amazing photos to remember your celebration! As for the captions, we've got you covered. Below are some New Year captions for couples that you can use with your gorgeous pictures together.
And so, the adventure begins!
New Year, same us
Here's to all the great times that are to come
"You and me forevermore."-Taylor Swift
"Making memories with you is my favorite thing to do."-Jordy Daniel
"Baby, you're a firework."- Katy Perry
"Kiss me at midnight. Dance into the morning light. Party into the new year."-*NSYNC
Here's to new memories with you
"Cheers to a new year and another chance for us to get it right."- Oprah Winfrey
"We will open the book. Its pages are blank. We are going to put words on them ourselves. The book is called Opportunity and its first chapter is New Year's Day."-Edith Lovejoy Pierce
Best Captions For New Year For Facebook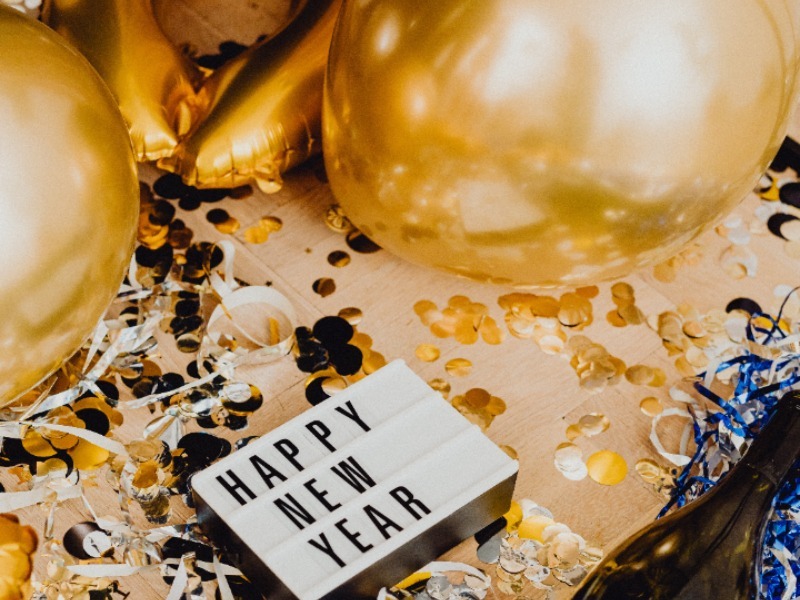 Still haven't found the right caption yet for your New Year's post? We've got some more captions and quotes by famous personalities that might go along well with your New Year's celebration pictures. Check out some of the best captions for New Year that you can use for your New Year's Facebook posts! 
Here's hoping that 2022 turns out to be the best year of your life.
Life's not about expecting, hoping and wishing, it's about doing, being and becoming.
Here's to belief, faith, and magic. Happy New Year! 
"Enjoy it. Because it's happening"- Stephen Chbosky
Happy New Year! Let's make it ours
There's magic in new beginnings
Out with the old and in with the new! Here's to new hopes, dreams, and joys.
Make way for the New Year! 
"Celebrate endings- for they precede new beginnings." —Jonathan Lockwood Huie
"For last year's words belong to last year's language. And next year's words await another voice."- T.S Eliot
"I hope that in this year to come, you make mistakes. Because if you are making mistakes, then you are making new things, trying new things, learning, living, pushing yourself, changing yourself, changing your world. You're doing things you've never done before, and more importantly, you're doing something." -Neil Gaiman
"If you're brave enough to say goodbye, life will reward you with a new hello."-Paulo Coehlo
"It's never too late to become who you want to be. I hope you live a life that you're proud of, and if you find that you're not, I hope you have the strength to start over." —F. Scott Fitzgerald
"Listen. I wish I could tell you it gets better. But, it doesn't get better. You get better."- Joan Rivers
"There are far better things ahead than any we leave behind."- C.S. Lewis
 "Learn from yesterday, live for today, hope for tomorrow." -Albert Einstein
New year is around the corner and is coming soon, so along with prepping up for your party, you need to get ready with your new year captions.
Also Read
Best New Year Wishes: Here are some more New Year wishes, quotes, and messages that you can send to wish your loved ones on New Year! 
Ideas To Celebrate New Year At Home: From home decor ideas to movie and games ideas and more, here are some amazing ways that you can celebrate New Year at home.
New Year Makeup Looks: New year, new you! Wanna try on some experimental makeup looks? From bold shimmery eyes to shimmery lips, you've gotta try on these amazing makeup looks! 
Outfit Ideas For New Year: Confused about what to wear for New Year's eve? In case you haven't zeroed in on the outfit for New Year's, here are some amazing looks and outfits that you can rock to ring in New Year's in style! 
Ready to up your social media game with these amazing New Year captions? 
Featured Image: Pexels, Unsplash
© 2022 THE GOOD GLAMM GROUP