There is nothing more exciting and fun than a friend's wedding! You get a chance to make two people feel extra special on their big day and shower them with all the love and gifts! In case you are on a budget and are looking for marriage gifts for friends under Rs 1,000, then you have come to the right place. We have the perfect wedding gifts for you, ranging from useful marriage gifts for friends with a budget of Rs 1,000 to unique marriage gifts for friends. Scroll ahead for some amazing options.
Exciting and Useful Marriage Gifts For Friends Under Rs 1,000
Take this as a sign that you have come to the right place for your gifting suggestions! It can be quite challenging to find a useful marriage gift for friends with a budget of Rs 1,000, but we have carefully curated the perfect list for you. There are all sorts of gifting options available that will help you to make the right choice!
The DIY At-Home Facial Kit
Let's be real, wedding festivities can be stressful! While everyone takes extra care of their skin till the big day, people often miss out on a chance to pamper their skin once the festivities are over. So what can be a better gift for the newlyweds than a DIY spa day? A much-needed self-care day will immediately boost the skin's glow.
Buy SkinQ's Glow Detan DIY at-home facial kit right here. (Rs 750 )
Electric Kettle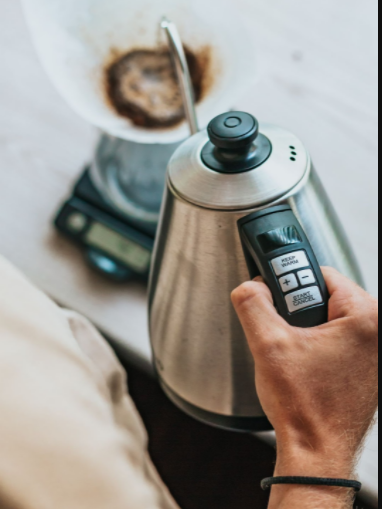 In case you are on a hunt for useful marriage gifts for friends with a budget of Rs 1,000, then you can't go wrong with an electric kettle. It can be quite handy and can be used for a number of purposes!
Buy Inalsa Electric Kettle Aroma right here (Rs 499)
Body Polish Kit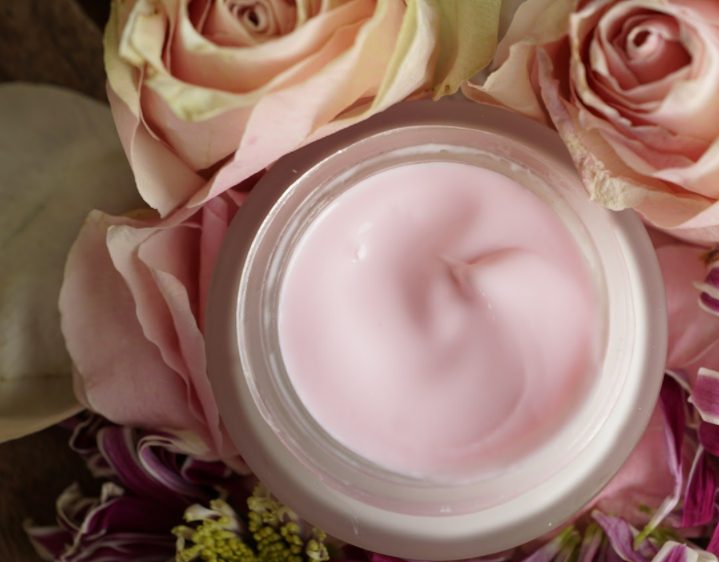 Another exciting skincare idea! A body polish session is a great way to relax and unwind. This body treatment exfoliates as well as moisturises your skin, leaving it soft and smooth. Consider it a body-based version of a facial. This treatment will deeply exfoliate and nourish the skin. Now, doesn't this sound like a treat?
Buy a TAC body polished pack of 4 right here. (Rs 595)
Silver Coin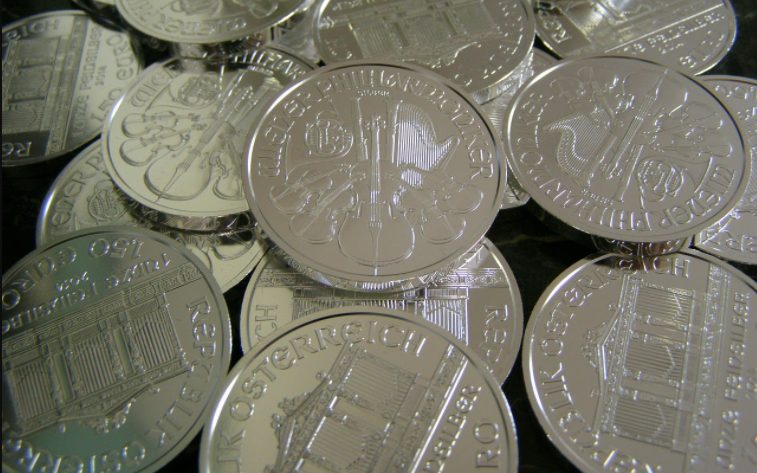 Now here is a much more traditional gift! Many people believe that gifting silver is considered to be a symbol of good luck and prosperity. There are a number of things that you can gift with it comes to silver but we have a soft corner for a small silver coin.
Buy GIVA's 999 Silver Coin right here. (Rs 699)
Air Purifying Plants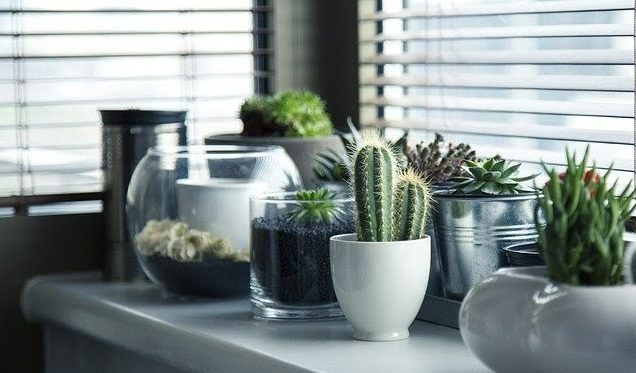 Why not go green and get a few health benefits too? There are a number of air-purifying plants available that can help the couple to jazz up their place! Also, every time they'll water their plants, they will think of you for sure. There are tons of options available in the market and you can pick one as per your choice.
Buy Floweraura's Terrific Trifecta right here. (Rs 999)
Coffee Hampers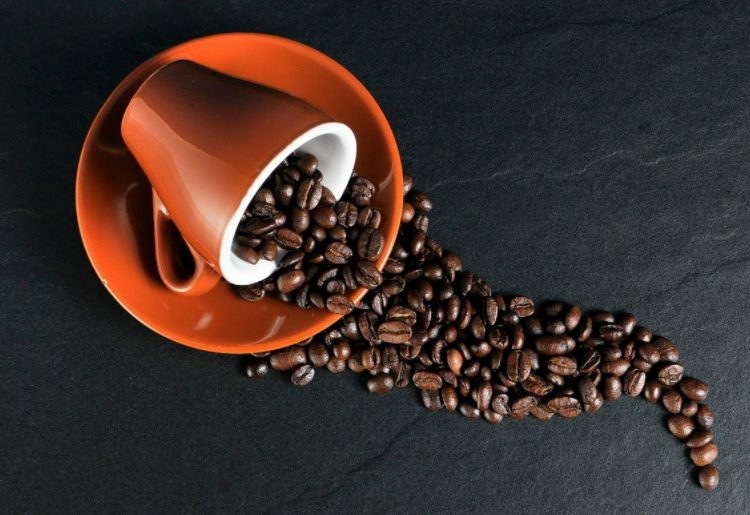 Can we establish the fact that no one can get enough caffeine in their lives? So why not take advantage of this obsession and present your friends with special coffee blends. You can either pick their favourite coffee options or you can gift them different types of coffee blends.
Buy Country Bean's Coffee Bundle right here (Rs 799)
Scented Candle Set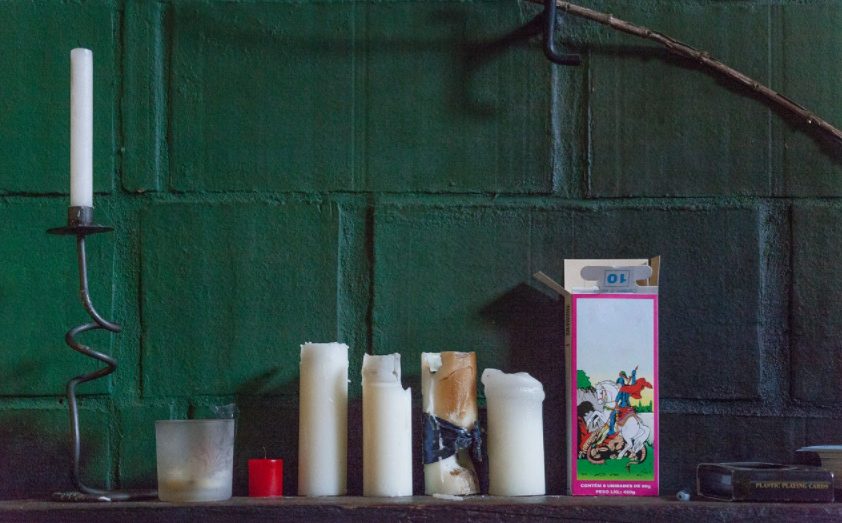 Aroma Candles are a great gift for the newly wedded couple and that's a fact. They lighten up the stress and calm the nerves, after all, who can resist the aroma of a scented candle. There are so many options available when it comes to scented candles, it is totally up to you to pick the best one of the lot.
Buy Cycle's French Lavender Fragrance Gift Pack right here. (Rs 600)
Handmade Photo Album
There are some things that are too precious to put a price tag on and there is no denying it. Show your friends that they are super important for you by gifting a handcrafted scrapbook with the choicest of anecdotes, pictures, messages from your end. The sky is the limit for this one!
Quirky Passport Holders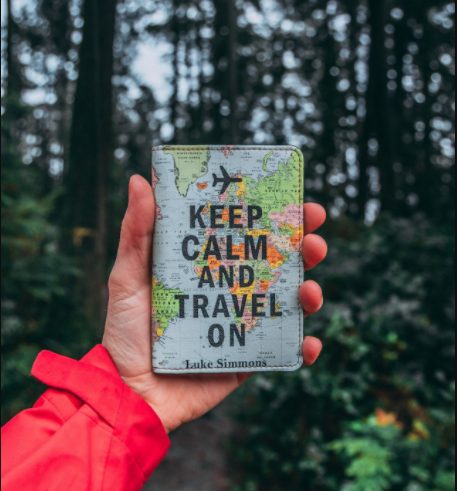 If the newlyweds are fond of travelling then they will surely appreciate a quirky passport holder. This is another millennial gift trend that is super popular.
Buy FernsnPetal's No Regrets Travel Personalised Passport Holder right here. (Rs 809)
Personalized Wooden Jigsaw Puzzle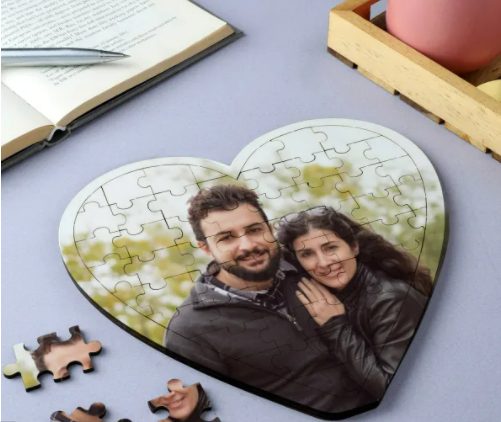 Truth be told, every couple is like a jigsaw puzzle! When different pieces are put together they make the perfect picture. A jigsaw puzzle with the couple's picture is an amazing gift for a wedding.
Buy IGP's Forever Love Personalized Wooden Jigsaw Heart Puzzle right here. (Rs 645)
More Wedding Gift Ideas
Sweet Gifts For Your Bestie's Wedding: Show your BFF that she means the world to you by giving her the most amazing gifts for the bride as she moves into a new phase of her life.
Not-So-Expensive Wedding Gifts: We have 10 awesome gifts for newlyweds under Rs 3,000. And we swear these will not be passed on or tucked away!
Wedding Gift Ideas For Bride: Whether you are the bride's sister, bestie or colleague, here are some amazing gift ideas that'll make your job a lot easier. From gifts to complement the bride's personality to budget and extravagant gifts, we have it all.
Wedding Gift Ideas For Your Friends: We have with us the list of many amazing and utilitarian wedding gift ideas that your bestie will 100% fall in love with. Check it out!
Amazing Wedding Gifts You Must Check Out: To make your life easier, we have a few gifting ideas that'll sort you out for the wedding season. Thank us later!
So fam, hope you liked this list of marriage gifts for friends with a budget of Rs 1,000!
Feature Image Credit: Instagram