Netflix India recently unveiled the teaser of Lust Stories 2 and we are hella excited. While it looks promising, the teaser just got us thinking–will this season be as spicy as the first instalment? Well, don't y'all remember the scene where Kiara Advani climaxes while the title track of Kabhi Khushi Kabhie Gham played in the background? It was bold AF! Also, gotta give it to Kiara for playing it so well. The actress once shared an interesting detail about the scene in an interview.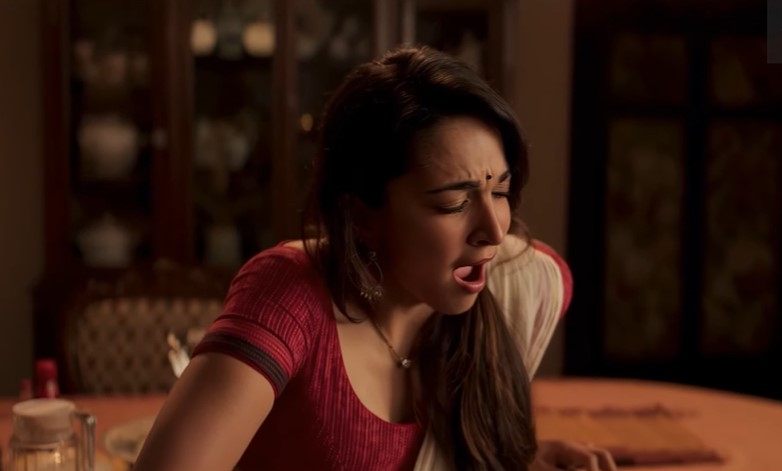 In the anthology film, Kiara played the role of a newly-married woman, Megha. However, she was unhappy as her husband was unable to satisfy her sexually. So, in order to fulfill her desire, Megha uses a vibrator to masturbate. But things go downhill when she climaxes in front of her whole fam.
In 2019, the actress appeared on Neha Dhupia's chat show and revealed how she prepared for the scene. She said, "I had really no experience with this device. I needed to google it. Thanks to some of the films like Ugly Truth and one or two other films that have scenes like this, I was aware of how an insinuation scene like this would look. And, then I was like you know what I have to do this, this is it. One, two, three, and action and let's just like pretend and act it out, the best we can."
Kiara further added, "We didn't do too many takes, because I don't think a scene like that, it's really exhausting. It's like doing fake yoga breathing or something. But, I was fully pretending and doing some, I don't know what."
She once also shared how using a sex toy has become normal and people don't shy away from talking about it. She said, "I feel now it is becoming normal and natural and people are talking about it, eventually they will think, why make a big deal of it? It will take time. Not every person is going to be okay. For instance, kissing scenes were considered a huge deal but not today. Everybody is aware and exposed to and is educated enough. As long as nothing is out of context, then it is fine to show it in films. It is good that everything is being shown instead of forcefully trying to hide it. At the end of the day, lust is a by-product of love."
Well, can't wait to see what the makers of Lust Stories 2 have in store for us. 
Featured Image: YouTube