NGL fam, we are counting the days to July 7th. After all, we have a date with Karan Johar's Koffee With Karan. After a long hiatus, the popular chat show is making its comeback on Disney+ Hotstar and we are hella excited. The one thing we're eagerly awaiting is to see who will make their way to the show and with whom.
A little birdie told us that Aishwarya Rai Bachchan and Sushmita Sen will be gracing the famous KwK couch this season. This will be the first joint appearance of the two most stunning women in tinsel town and we are quite intrigued. 
Aishwarya and Sushmita started their careers around the same time and throughout their journey, the two were unnecessarily pitted against each other. It all started in 1994 when the two stars had contested for the Miss India title and it was the Sushmita who won it, while the Aishwarya bagged the first runner-up title. Post that, the two went on to contest for Miss Universe and Miss World pageants and both came home with the coveted titles.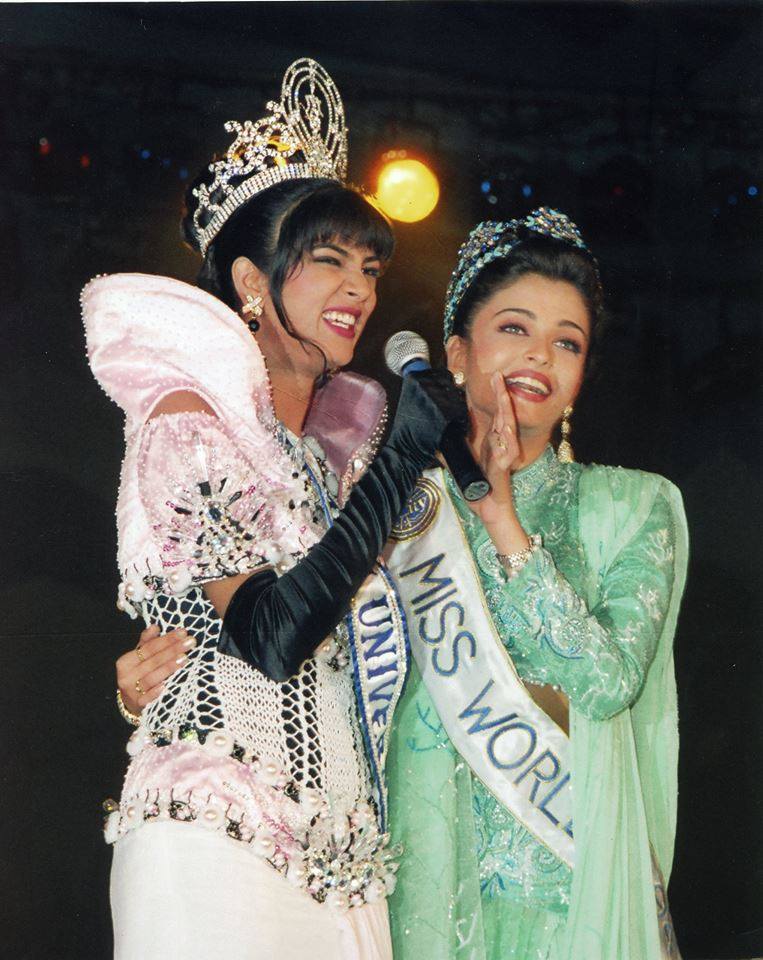 In an earlier interview, Sushmita spoke about her relationship with Aishwarya and said, "We never had enough time to be enemies, rivals or friends. We were always people who knew each other from a distance, we minded our own business. We were not the best of friends saying 'you first', 'please you first'. We always wanted to be the best in our own way, which we have proven to be. I went ahead and won Ms Universe, she went ahead and won Ms World. Neither of us was a second to anybody, we did our jobs and we did it well."
We love how Sushmita and Aishwarya have maintained such a healthy acquaintance over the years and now we finally get to see them on-screen together. Who says manifestation doesn't work?
We hope Karan gets the two talking about the way Sush and Aish dealt with media pressure and rivalry rumours. It will surely make for an exciting episode, don't you agree?
Featured Image: Instagram