You might either love or hate Kangana Ranaut, but when it comes to fashion, the queen reigns supreme! Kangana has always had a distinct fashion sense, which she freely exhibits. The actress certainly does not follow fashion trends and wears exactly what she feels like. Recently, she exuded major "maharani" vibes as she dressed up in a regal look. 
Kangana took to Instagram to share a series of photographs that were nothing short of royal. She looked gorgeous in a blue and red lehenga with brilliant flower motifs, which she paired with a contrasting rust and olive green blouse. The ensemble was completed with a rusty orange dupatta. We love how Kangana ditched the customary draping and wore the dupatta as a cape, giving the otherwise traditional style a modern edge.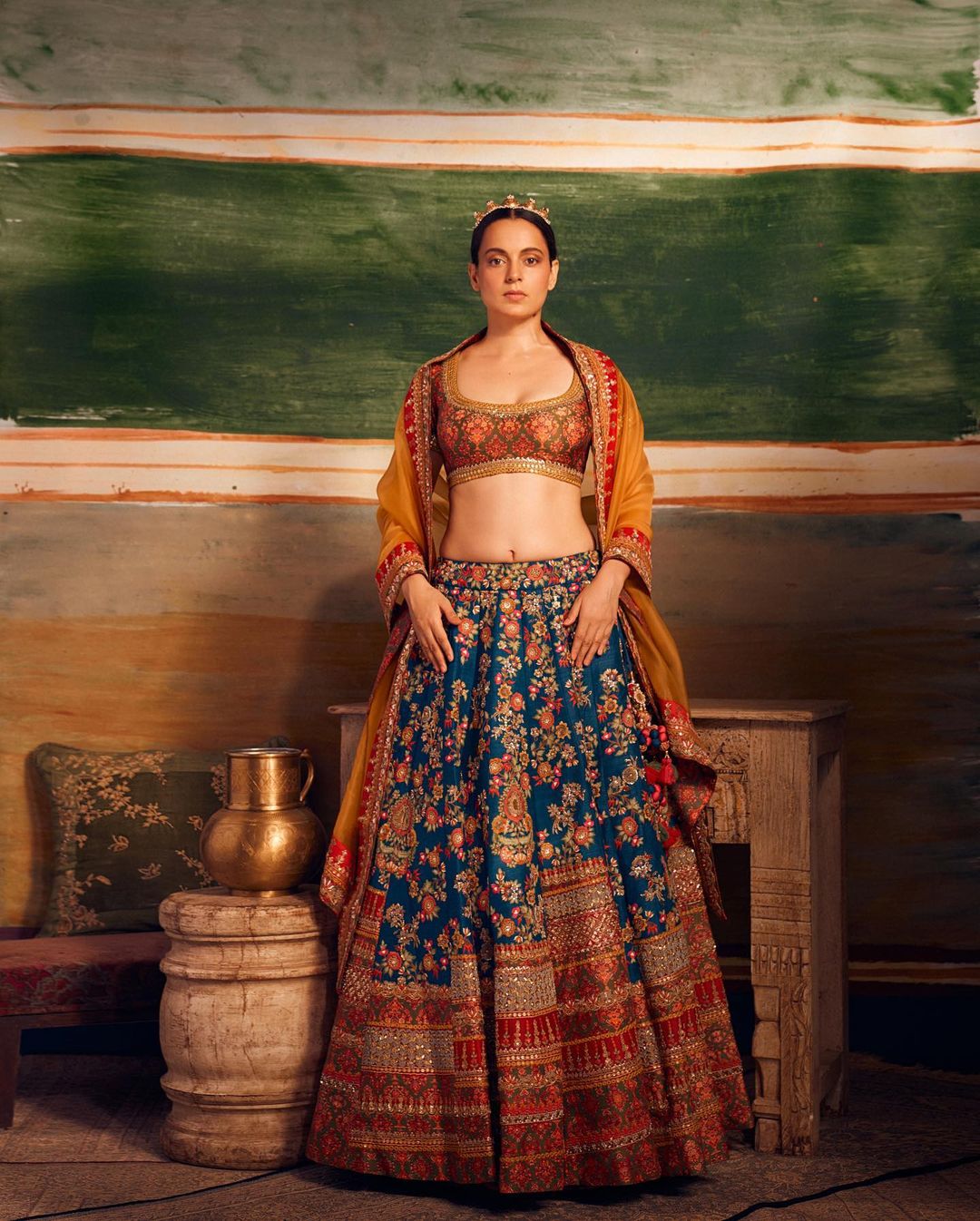 Although the actress is infamous for her outspoken personality, she certainly knows how to keep it minimal with fashion. Kangana gave heavy jewellery a rain check and let her lehenga do most of the talking. She simply accessorised with a gold headpiece adorned with pearls that sat elegantly on her sleek bun.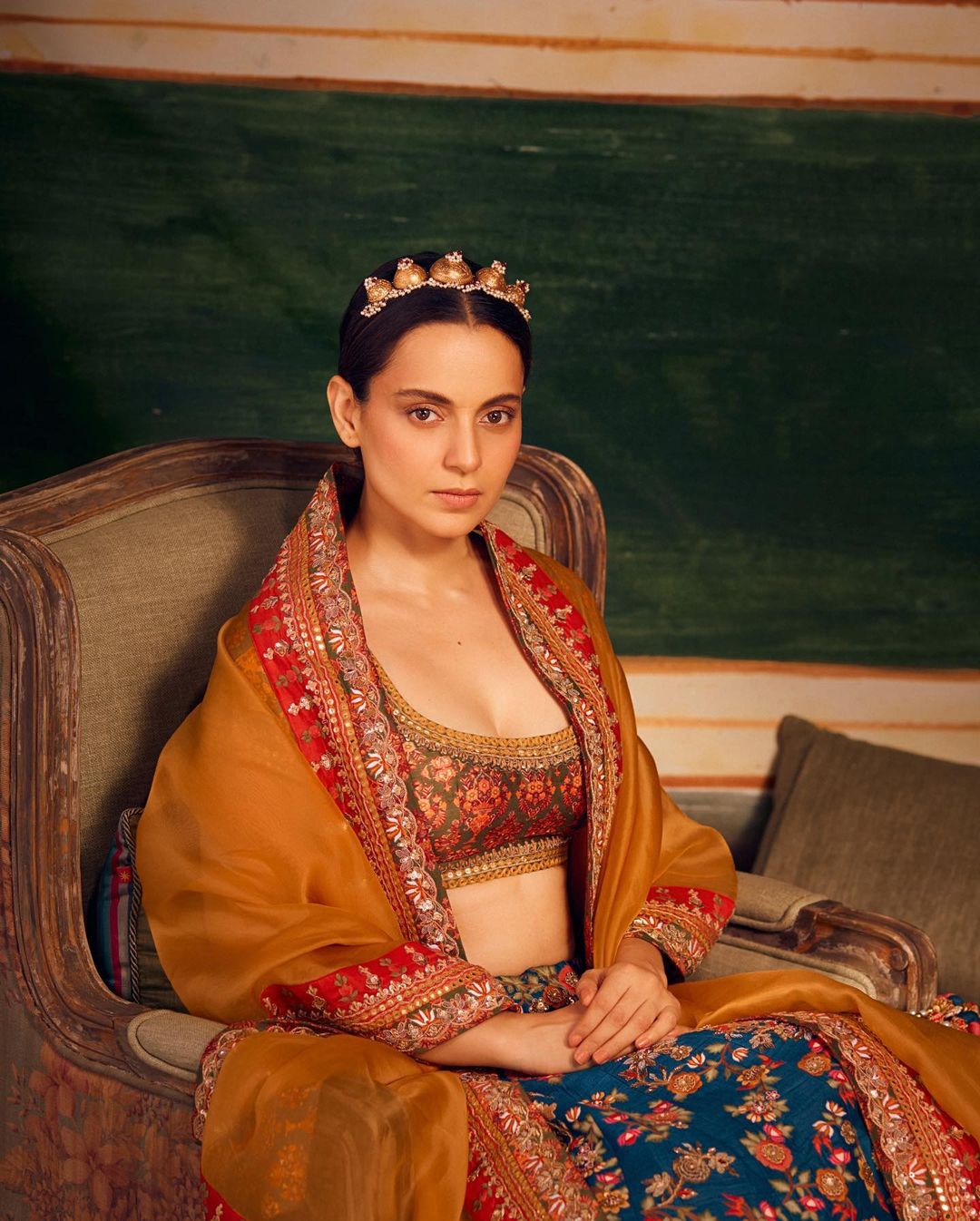 As soon as Kangana posted the slew of images, her fans flooded her comment section and called her "queen." One user wrote, "If royalty had a face, then it would be you," and another wrote, "At first glance, I thought the images were generated by AI, but they weren't." NGL, but these pictures could pass off as paintings!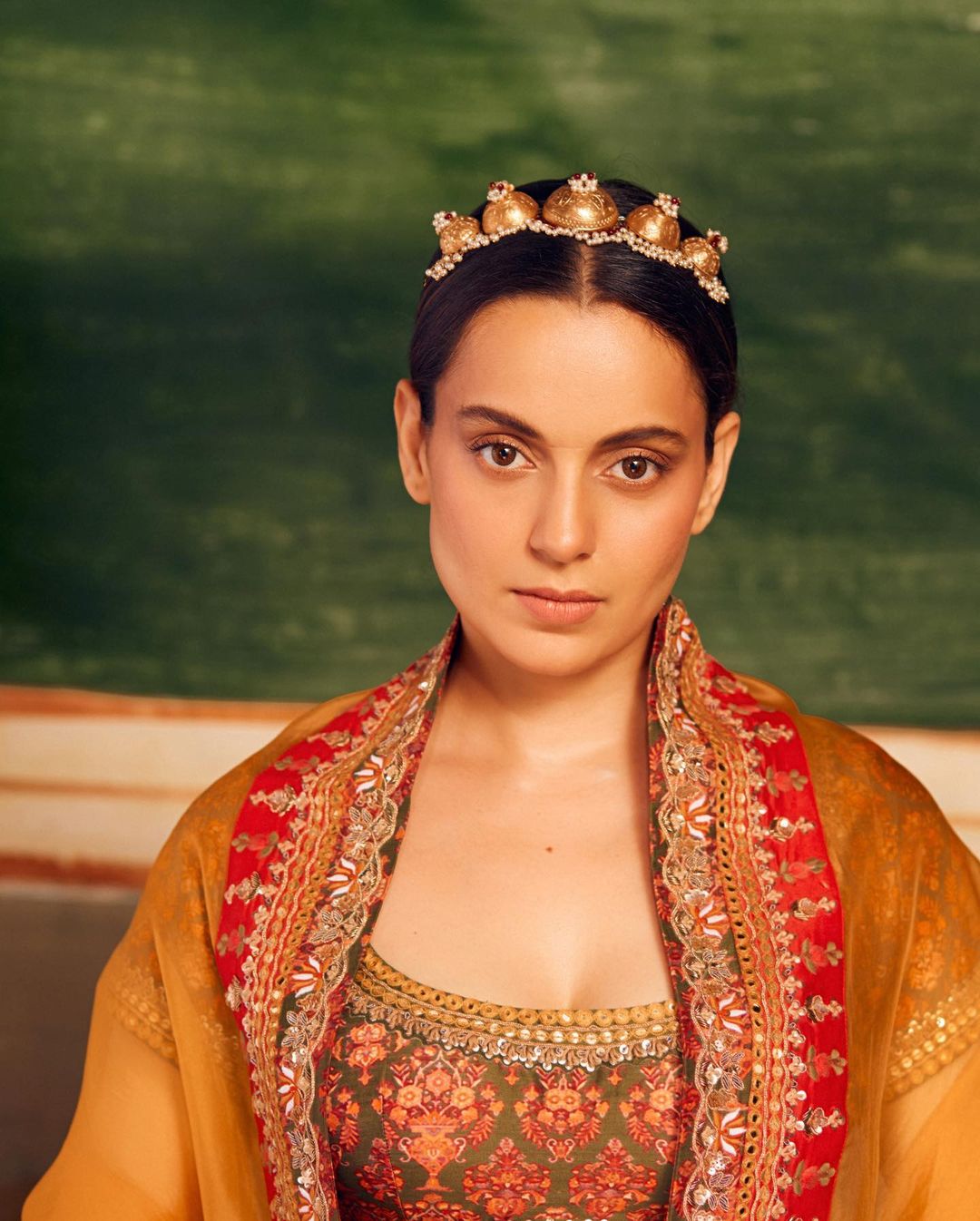 With this look, Kangana Ranaut has proven yet again that when it comes to fashion, she knows exactly what she is doing. 
Feature Image: Instagram