Have you noticed that black manicures are gracing the fingertips of Bollywood's biggest names? Everyone from Sonam Kapoor Ahuja to Kriti Sanon has me convinced that my nails need some of that black polish magic too. 
In hindsight, black nail polish only looks good if you apply it correctly. There are certain dos and don'ts that need to be addressed before you jump in to get a black mani and I'm going to take you through them all. Read on!
Do: Go Short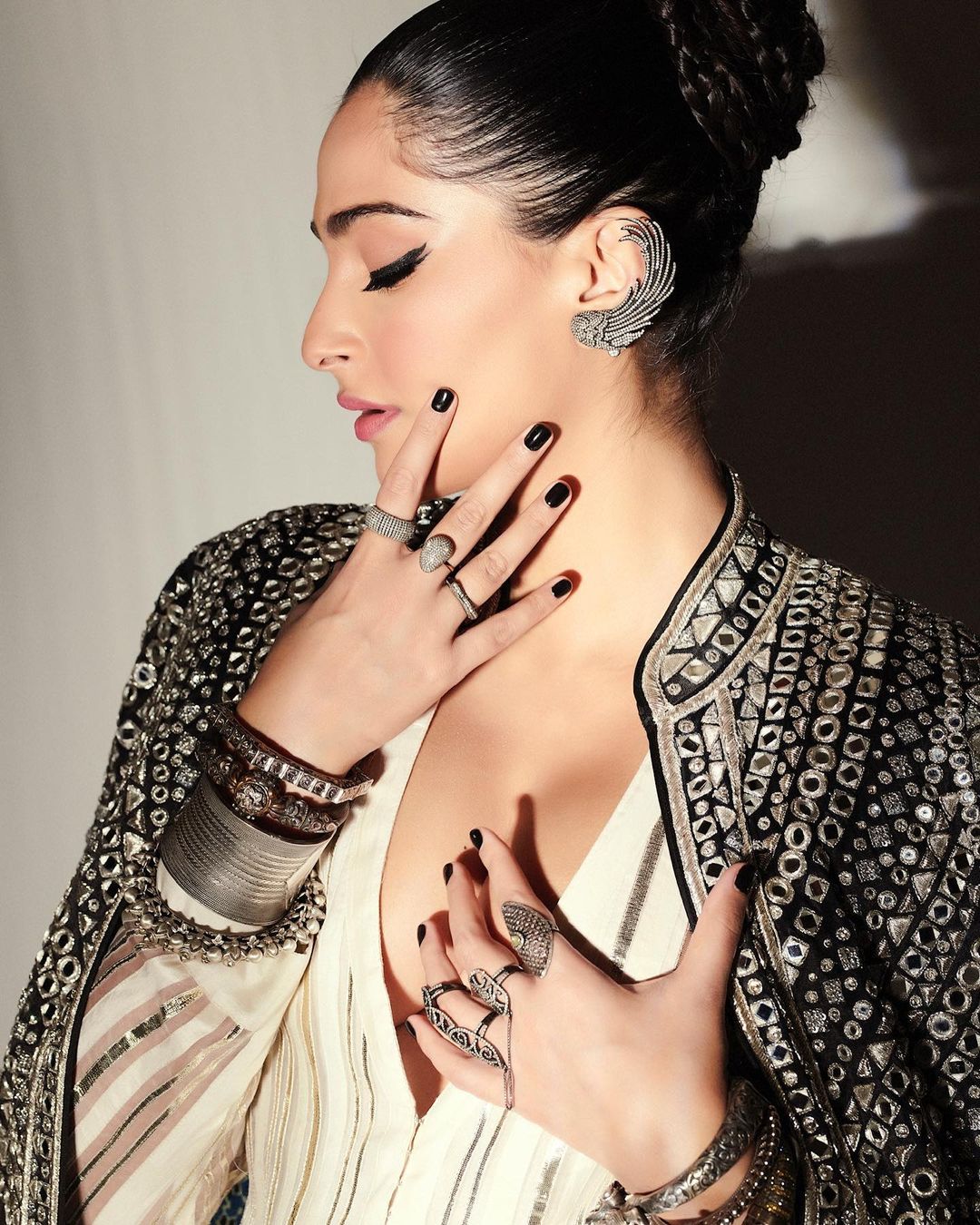 The key to slaying a black manicure lies within the nail shape you choose. Bollywood celebs love wearing black polish on short rounded nails and it looks fantastic. Square or coffin-shaped nails seem too boxy and overpowering when paired with black nail polish.
I like using the MyGlamm Two Of Your Kind Nail Enamel Set – Casino Night on my trimmed nails.
Do: Trim, Buff, File
Black nail polish does not look good on unkempt nails. I trim my nails and then file the edges to get a smooth shape. Additionally, I use a buffer to smoothen the nail surface.
My favourite all-in-one nail tool is the Nail Buffer Block.
Do: Choose The Right Black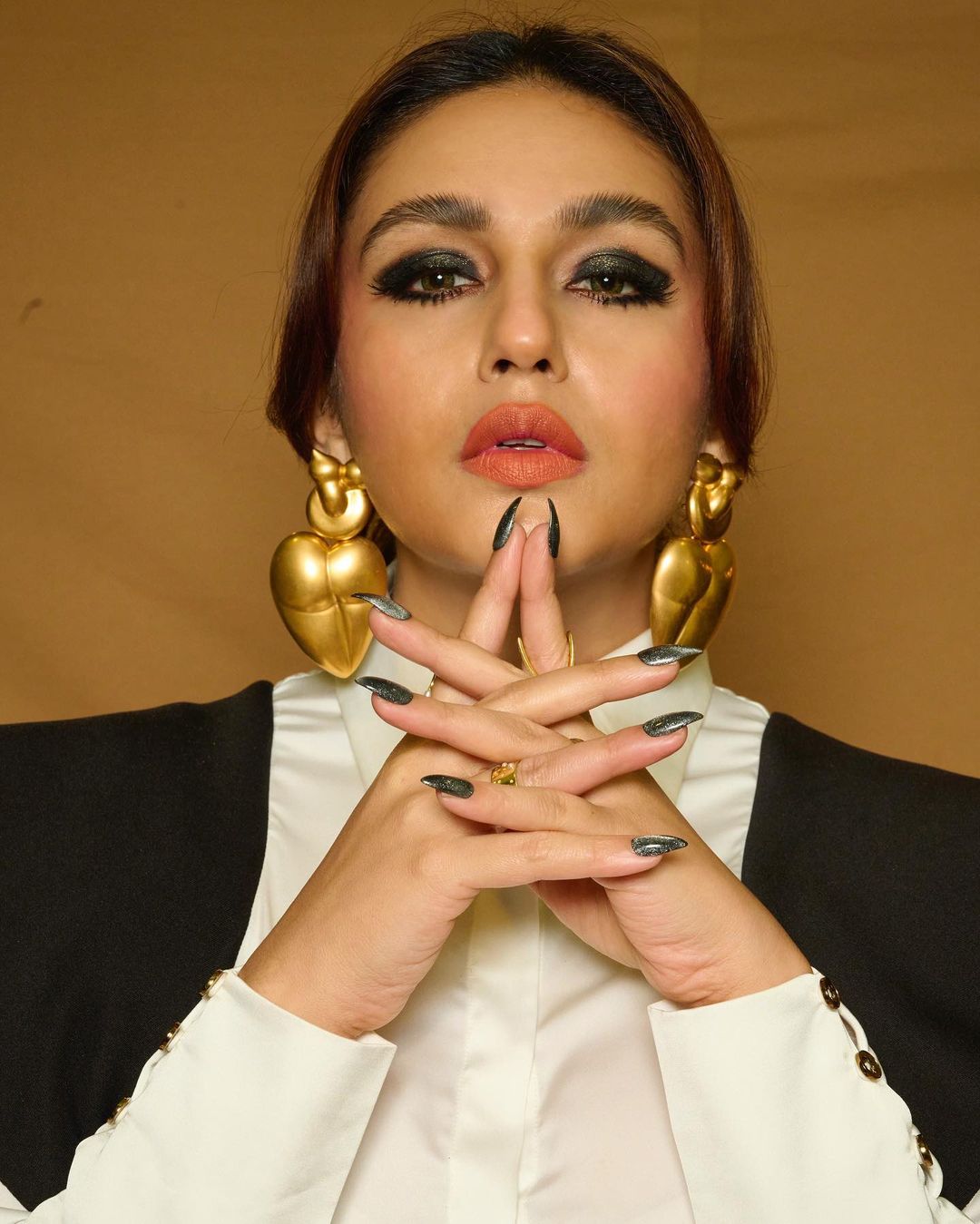 When it comes to black nail polish, going for a good quality nail enamel product is better than opting for a random option. Black nail polishes that aren't of great quality are bad for nail health and also don't deliver a good colour payoff. 
I've tried many black nail polishes but the LoveChild Masaba – The Classics! Breathable Nail Enamel – 15 Jaadu is one of the best.
Do: Apply Top Coat
Don't forget to apply a top coat for black nails that look like they got a professional touch and last longer without chipping.
I swear by the O.P.I Rapid Dry Top Coat Mini – Transparent to add shine to my black mani and make it dry quickly.
Don't: Skip The Base Coat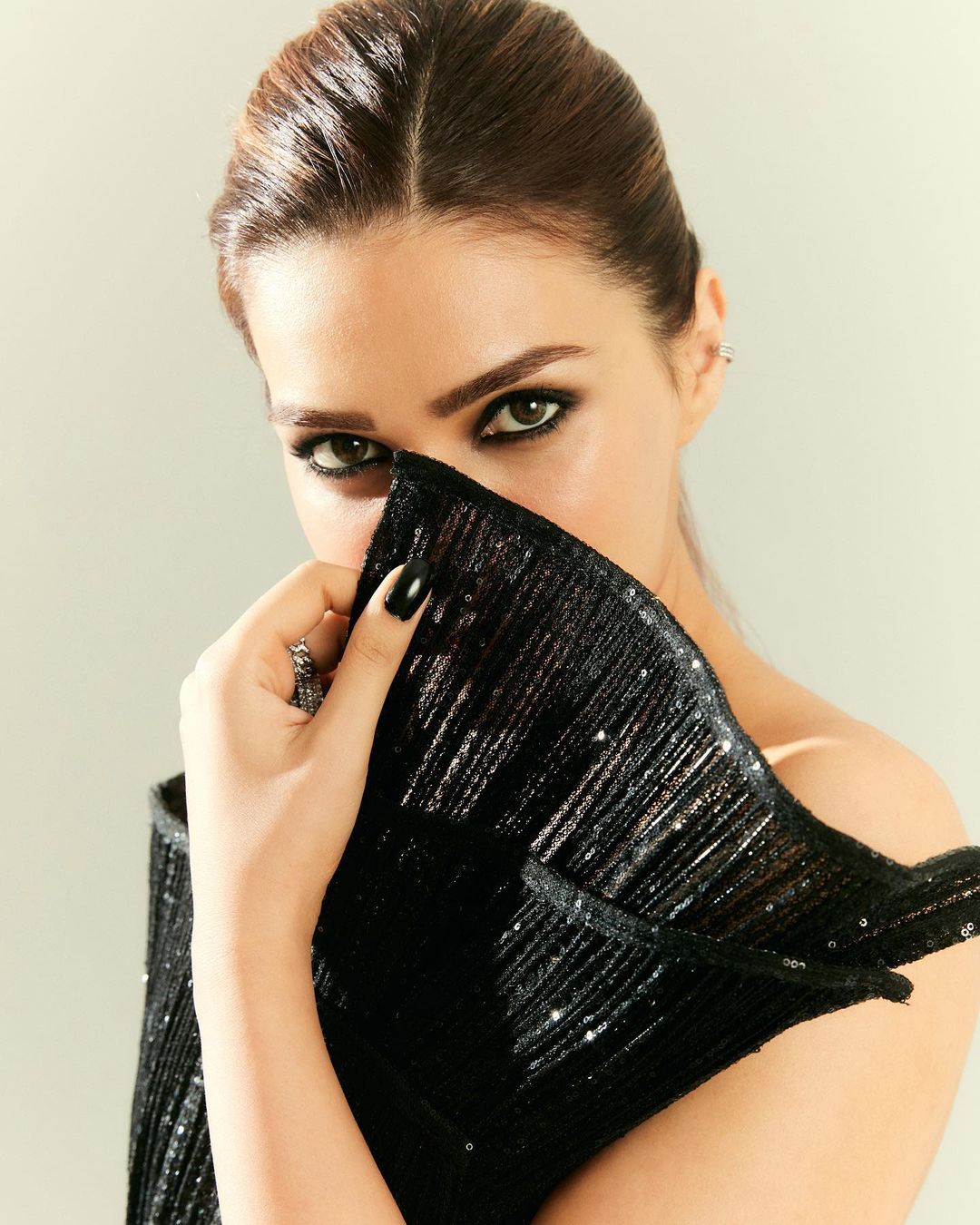 A base coat is just like a makeup primer but for the nails. I like to apply a thin base coat on my nails, preferably one which has nail strengthening properties. This step prevents my nails from getting stained or damaged.
I use the Nykaa Nail Care – Going Strong Calcium Milk before applying a nail polishe.
Don't: Skip Cuticle Care
Peeling off cuticles make hands look aged and grimy. Using cuticle oil is one of my best solutions to making sure that black manicure looks edgy, editorial, and expensive.
I love the Mantra X Gur by Pernia Qureshi – Gul Cuticle Oil as it instantly smoothes my cuticles and nourishes my fingernails.
After my manicure session, I like to moisturise my hands with the MyGlamm WIPEOUT Germ Killing Hand Cream.
Thanks to this basic list, my mani always looks expensive!
Featured Images: Instagram