Fashion Designer Rimzim Dadu's atelier is like a laboratory. It is that sacred space where this designer-scientist experiments with silhouettes and unique textile blends. She takes unusual fabrics, shapes them with her signature techniques, and creates magic. Quite literally! Delicate chiffons take on a sturdier structure. Meanwhile, steel wires get a gossamer appeal and flow like molten metal. Dadu's radical material play has earned her the title of 'progressive texturist'. It has also won her high-profile clients like Aishwarya Rai Bachchan, Priyanka Chopra, Sonam Kapoor, Karisma Kapoor and Neha Dhupia.
Dadu's pursuit of innovative designs has been integral to her aesthetic since her 2007 debut at the Gen Next show at Lakme Fashion Week. When her contemporaries found inspiration in colourful bazaars, it was hardware markets and scrap shops that fascinated her. "Routine bored me and I was always attracted to the unexpected. The rebel in me pushed me to break conventions," she recollects. The result? Avant-garde designs that are impossible to replicate—a feat in an industry plagued by plagiarism.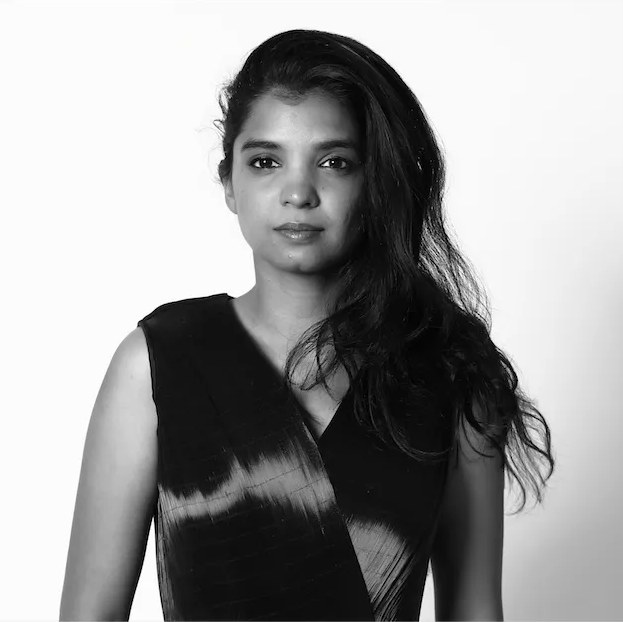 In 2015, Dadu's sartorial experiments and wearable art approach to fashion took her to the UK's iconic Victoria & Albert Museum. Exhibiting her leather patola textile at the museum's India exhibition proved to be a huge milestone. However, the best was yet to come. In 2016, Sonam Kapoor put Dadu's designs on the world map by debuting her cobalt blue steel saree at Festival de Cannes. The drape became her best-selling piece and continues to evolve with each rendition. 
Dadu's eponymous brand just completed 15 years and she celebrated it in a style fit for her designs—through a fashion exhibition at the Kiran Nadar Museum of Art, New Delhi. She took the opportunity to showcase her archival pieces. Dadu even displayed rejected swatches to illustrate the hard work that has gone into forging her signature design language.
According to her,  pushing the boundaries is important to stay relevant. As someone who is constantly reinventing India's fashion and textile industry, she is the perfect fit for our #POPxoWomenWhoWin series. In a recent chat, Dadu talked to us about her fascination with out-of-the-box designs and innovative textiles. Excerpts below: 
How do you begin your day? What does a typical workday look like for you?
I begin my day with a glass of lukewarm water. A typical work day starts for me with planning my day and going over my to-do lists. Once at the studio, I usually have meetings set throughout the day with different departments—my sales team, design team, production team, social team etc. Once all my meetings for the day are done, I spend some time with my R&D team discussing future innovations. I try to visit our flagship store often to check on things and do my bridal meetings. I love designing custom couture for our brides.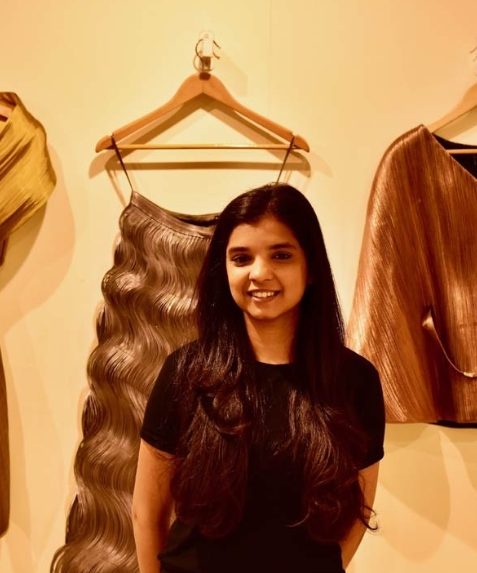 How did you land your first job?
My first job was with Suneet Verma through college placements.
Let's rewind a little. Can you share your first design memory with us?
My first design memory was helping in designing a collection for my father's export business at 10. The collection was presented in the European market.
Your label just completed 15 years. How has been the journey so far?
The journey has been ever-evolving. The landscape of fashion has completely changed in the last 15 years and I have been on my toes to keep up with the times.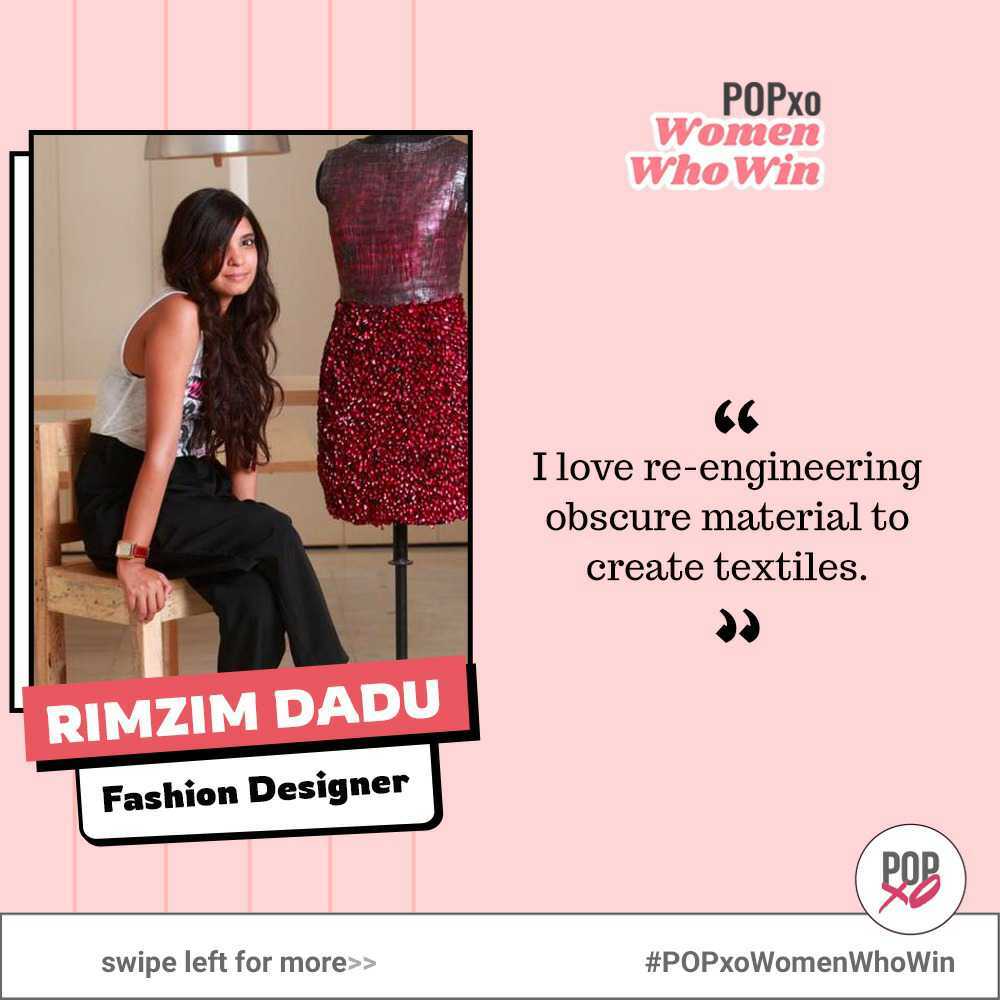 Tell us the story behind your love for unique, innovative textiles.
I've always been fascinated with creating my own textiles and experimenting with different materials. I'm not a cut-and-sew designer and going to the fabric markets to source fabric has never interested me. Somehow, I always land up in abstract places to source my materials. I love re-engineering obscure materials like steel, leather, paper, and acrylic to create textiles. 
What would you say has been the biggest turning point in your career?
Yet to come.
What would you term as your biggest professional accomplishment so far?
Not giving in to the market pressure and sticking to doing what I really enjoy doing. It's not an easy feat making clothes out of steel and actually selling them!
What are the skills or qualities that have helped you succeed?
Being agile and having the ability to unlearn and relearn is so important.
A mantra that you swear by in your professional and/or personal life?
What's meant for you will not pass you by.
What advice would you give to youngsters considering fashion design as a career option?
Be patient and give yourself time. Explore yourself, know your strengths and what you bring to the world of design that nobody else does.
According to you, what are the three fashion essentials that every woman should have in their wardrobe?
A classic white shirt, blue denim, and a little metallic dress.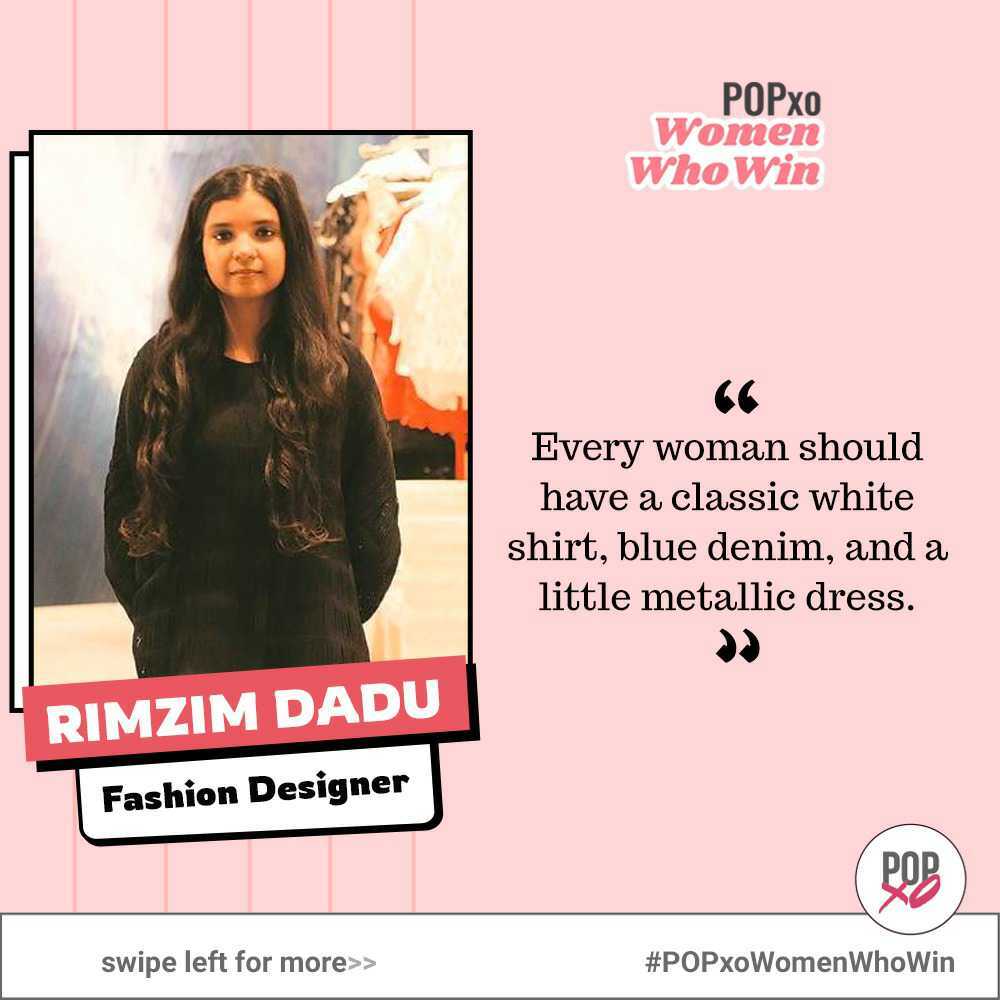 Considering that you have a packed schedule, how do you unwind?
A glass of pinot Grigio and good food.
Rimzim Dadu lives in Delhi. Her journey has been awe-inspiring. Team POPxo wishes her all the luck in her future endeavours.
Featured Image Courtesy: Rimzim Dadu