It's Been 16 Years But Deepika Padukone Never Forgot About Shanti Priya
Deepika Padukone still thinks about Om Shanti Om's Shanti Priya. The founder of 82°E hasn't said it directly. But I have proof that the character lives on in her 16 years later. Everywhere she goes, Shanti follows. But how? If you haven't seen it yet, I'm going to show you something that'll blow your mind.
Because Deepika does her makeup exactly like Shanti.
The Classic Look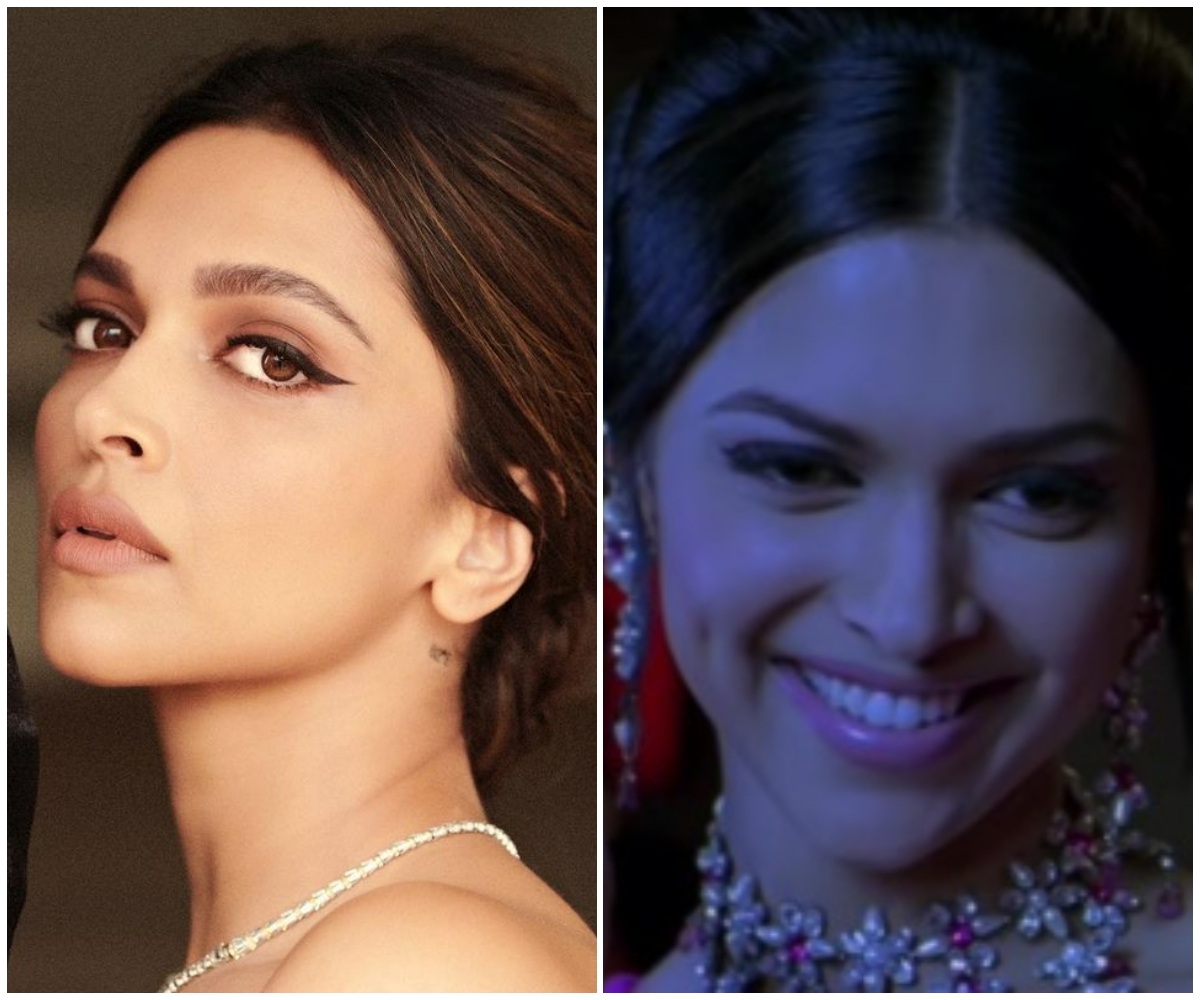 Deepika honored Shanti Priya at the Oscars, and how. The thick, longer-than-ever cat-eye flicks of the '70s that the character loved? They marked their attendance. The messy, centre-parted bun so loved by Shanti was her plus-one to the ceremony. Deepika checked all the boxes. Even the soft, barely-there lip colour felt like a shoutout to the character.
The Glammazon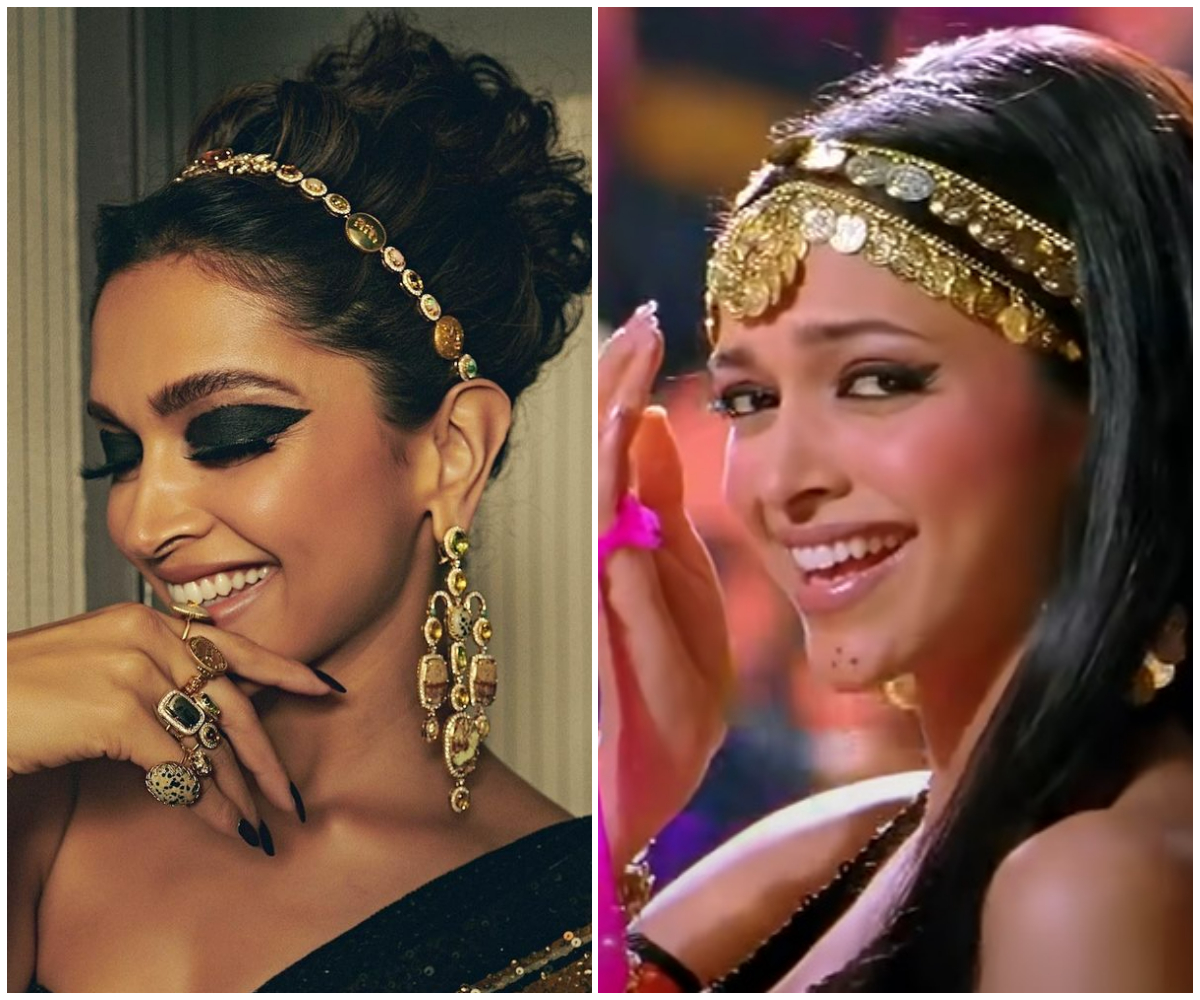 Shanti Priya wasn't a minimalist at all. Shanti's 'Dhoom Tanna' look proves that. Deepika at Cannes just drew inspiration from it. I'm not simply talking about the kohl-heavy eyes and pink-ish nude lips. The gold-encrusted jewels and headpieces were there too, and they were as bold as ever.
A Love For Hair Accessories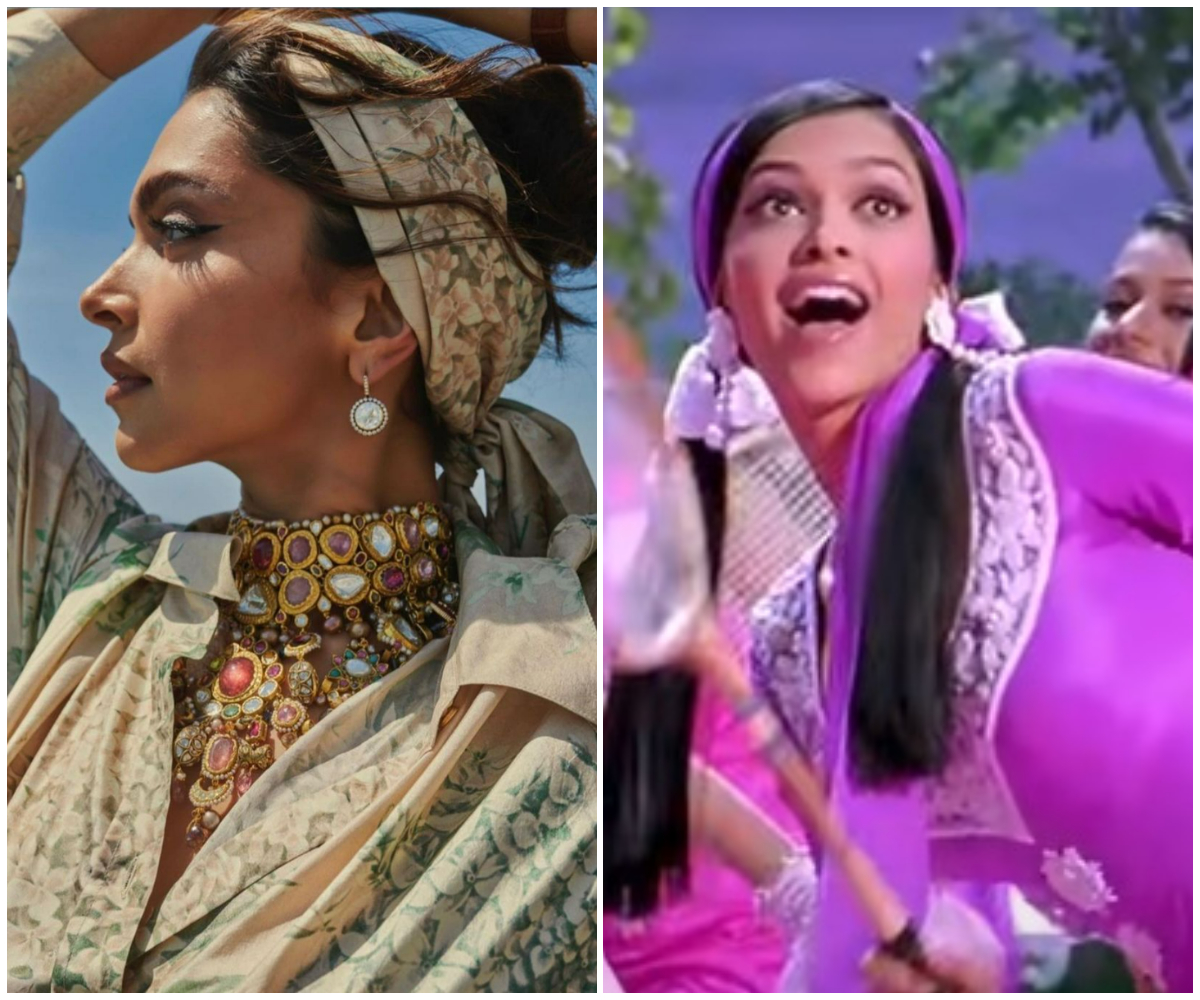 Shanti Priya liked headscarves. Do you not remember? She once donned a similar accessory for the 'Dhoom Tana' M.V. I'm pretty sure Padukone's love affair with bandanas and scarves began back then. And I'm not complaining. The basics are all there. The nude-ish brown lipstick and the feline flicks along with the effortless 'do. I see it all!
The Sleek 'Do
The character loved her sleek, side-parted buns too. Deepika, clearly, got this from her. She styled her hair into a similar sleek 'do with a deep side part and I'm not complaining. This was at the Indian Sports Honours 2023 that happened recently.
It's loud and clear, Shanti Priya was an inspiration to not just us, but DP as well!
Featured Image: Instagram
© 2023 THE GOOD GLAMM GROUP