Dear Namita Thapar, Thank You For Opening Up About Getting Fat Shamed
Namita Thapar's opened up on facing body shaming while growing up in the latest Shark Tank 2 episode. She shared, "Sach much India mein jo ye body shaming jise kehte hain, jo yeh 'moti, moti' bulate hain, uski target main bhi ban chuki hoon. (I have faced body shaming myself, and have been called fat. I have targetted for my size." NGL, it takes a lot of courage to be vulnerable in front of millions on national television. After hearing Namita's story, I decided to pen down my thoughts on the topic too. Scroll down:
Dear Namita,
Thanks for speaking your truth. I know it must have been tough and I am sorry that you went through something like this. No one deserves to feel uncomfortable in their skin. But the truth is that women are often made to feel that they aren't enough. You're either too tall, too short, too skinny, too fat, too ripped, too voluptuous or not voluptuous enough. I, for one, have had my fair share of this unsolicited scrutiny.
As a skinny teenager, I grew up hating my body. Unfortunately, it didn't end when I finally managed to gain weight. The same people who'd make fun of my "stick thin" body found it alright to comment on my weight gain. Eventually, I realised this constant gnawing feeling of being at odds with my body wasn't just a teenage issue. My mother, my grandmother, the neighbour's daughter, my friends, my teachers, my aunts, my nieces—all these women were made to believe they were less than perfect. The same was happening to me and it wasn't just a phase. It was here to stay until I decided to fight it….just like you did.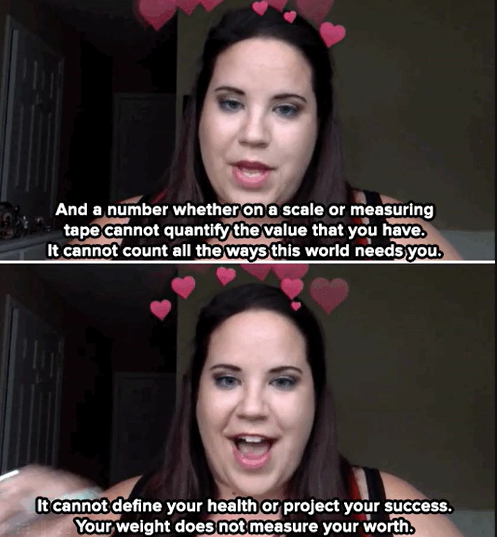 It is because of women like you that I now have the courage to speak my truth. For that, I'd forever be indebted to you. Thanks for inspiring me to share my story. Thanks for reminding me that there's strength in vulnerability.
Yours Truly,
Another body-shamed victim 
© 2022 THE GOOD GLAMM GROUP