Get the champagne ready as I have the best announcement of the day! Filmmaker Anurag Kashyap's daughter and popular YouTuber Aaliyah is now engaged. The star shared the biggest update on the 'Gram along with the picture of her fiance Shane Gregoire. The two look the happiest together and I am over the moon.
Ever since Aaliyah made her way to YouTube I have been obsessed with her relationship with Shane. These two look like the perfect match. The junior Kashyap shared a heartwarming caption along with the engagement picture. It reads, "Sooo this happened. To my best friend, my partner, my soulmate and now my fiance. You are the love of my life. Thank you for showing me what real and unconditional love feels like. saying yes to you was the easiest thing I've ever done and I can't wait to spend the rest of my life with you, my love. "I love you forever and always fiance (still can't believe I get to call you that AAHHHH)." Scroll down for Aaliyah and Shane's pictures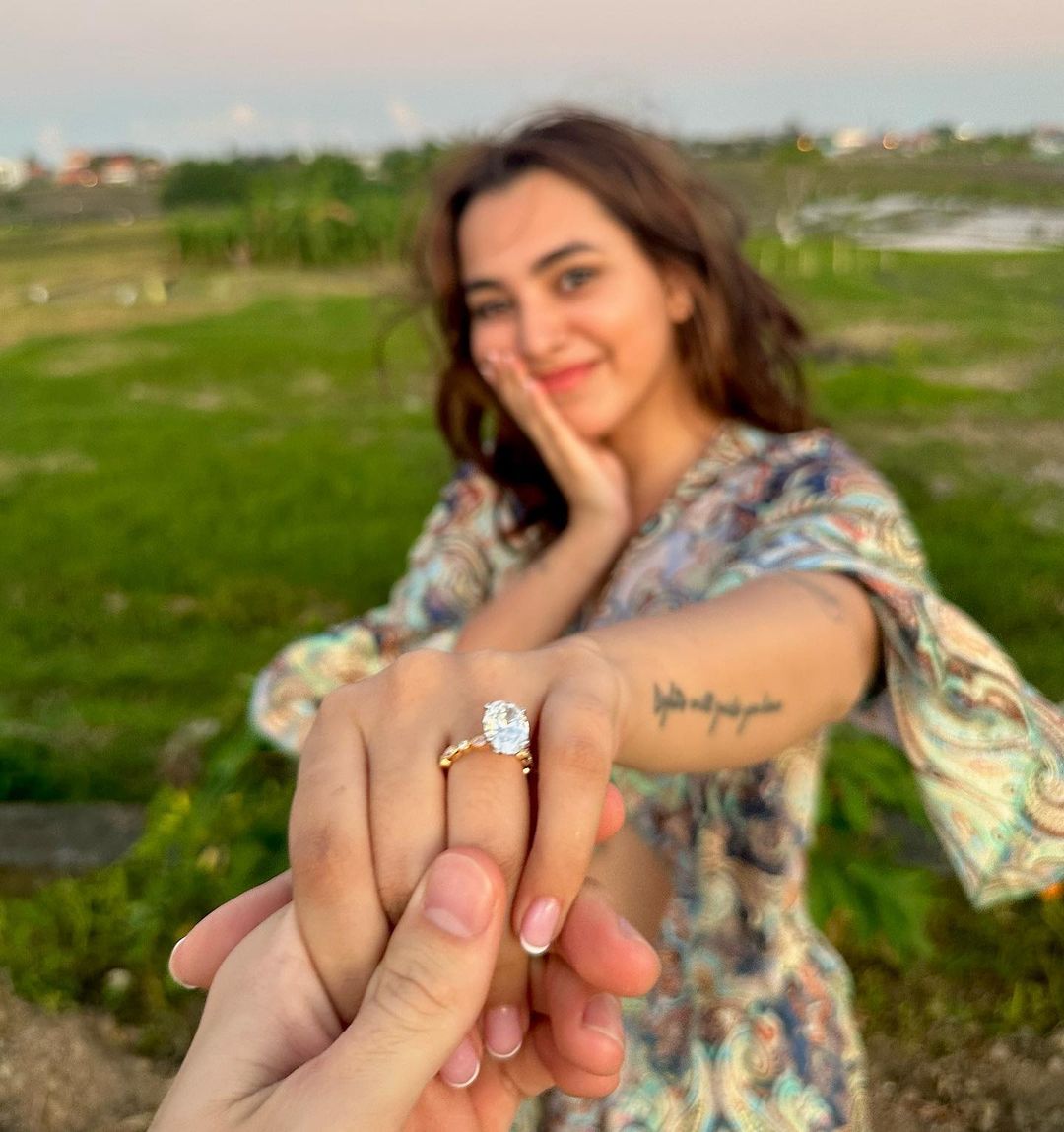 I can't get over Aaliyah's stunning engagement pictures. Look at this rock! Here's wishing Aaliyah and Shane all the luck and love for the next phase of their life.
Shane also penned a note for his ladylove and announced that she has said 'yes'. He wrote, "You are the one who I was searching for each and every day before I met you. As soon as I spoke to you that first time, on FaceTime of all places, I immediately recognized you as the girl in my heart. You are my best friend, my fiancé, and my beloved. I love you now & forever, and so blessed to spend the rest of my life with you."
NGL, can someone tell me how to get a man who writes such beautiful things? Help me, Aaliyah!
Feature Image: Instagram