Larger-than-life sets and OTT costumes are nice but I love it when filmmakers keep it as realistic as possible. While some of them insist their stars shoot without any makeup, others make the actors wear the same outfit throughout the entire film! This adds continuity to movies based on specific timelines and storylines. But it also makes the task difficult for actors as they have to work extra hard to add versatility to their characters. However, some of them like the challenge. Here's a list of seven such actors who stayed in the same outfit throughout the entire movie:
Ajay Devgn—Once Upon A Time In Mumbai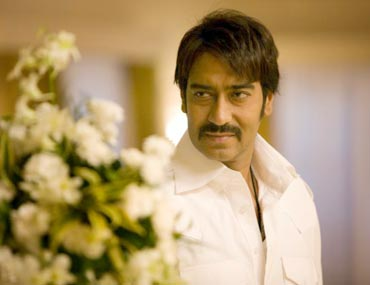 With an intriguing plot and a stellar cast, Once Upon A Time In Mumbai was a blockbuster. As it completed 10 years, the director Milan Luthra shed some light on Ajay Devgn's all-white outfit throughout the film. He revealed, "37 suits were made for Ajay Devgn using references of Amitabh Bachchan from Deewar. After grumbling and trying them all, we decided to have him wear only white, and all the clothes made for him were altered and used for the other actors in the film."
Arshad Warsi—Munna Bhai MBBS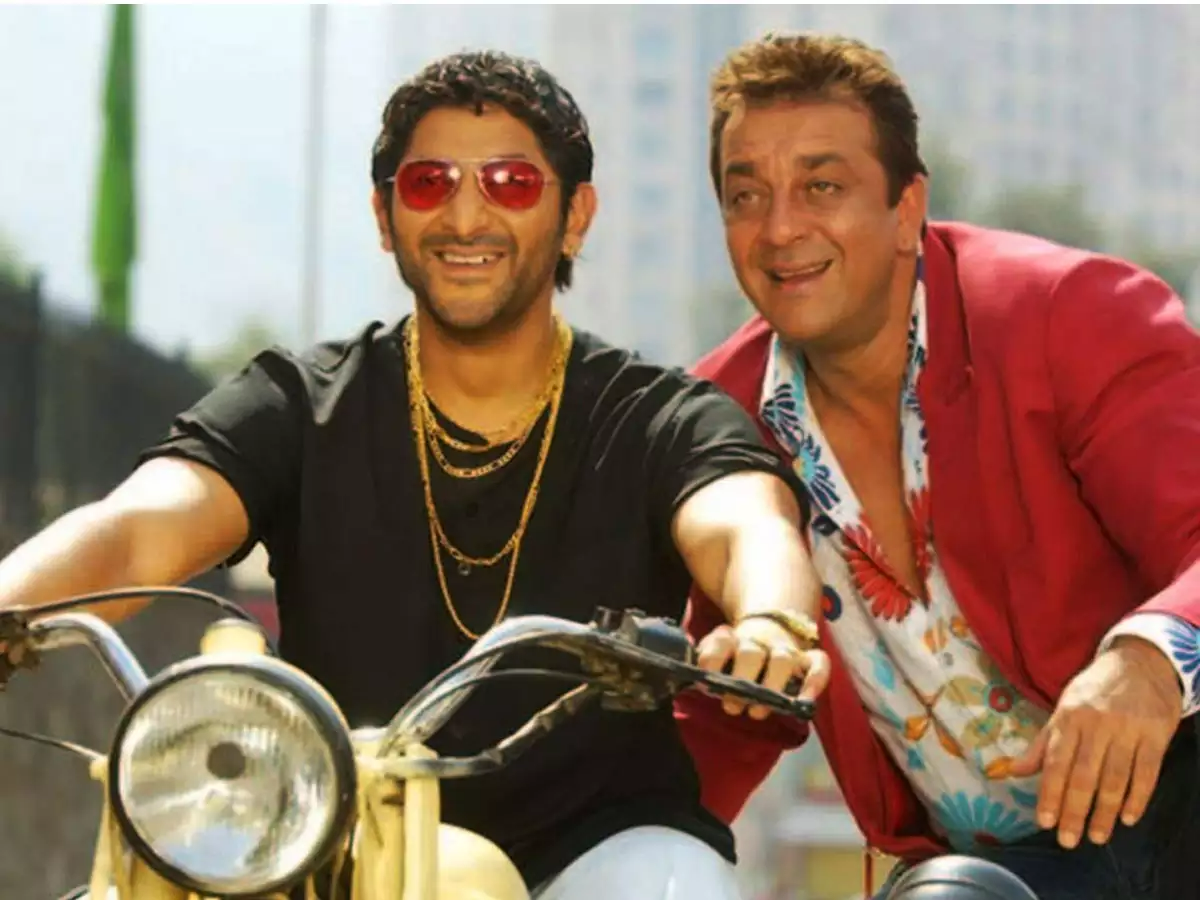 Arshad Warsi played the role of 'Circuit' in one of the most loved comedies, Munna Bhai MBBS. While Munna's looks were versatile, Circuit was given the same look throughout the movie. He wore a solid black kurta paired up with multiple gold chains to portray the role of Munna's henchman.
Madhuri Dixit—Gulaab Gang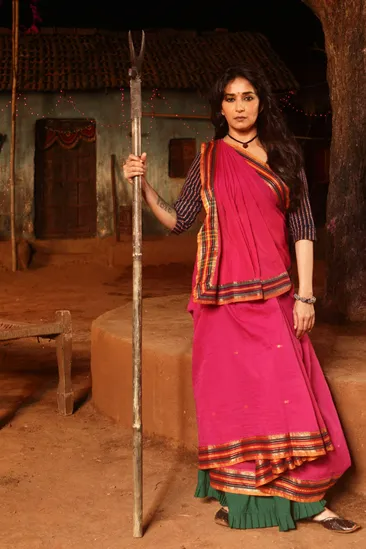 Madhuri's played Rajjo in Gulaab Gang. Her character led a gang that stove to uplift the downtrodden and combat injustice in the village. To highlight the theme of women's empowerment, Madhuri Dixit was made to wear just pink sarees throughout the movie.
Anil Kapoor—Mr. India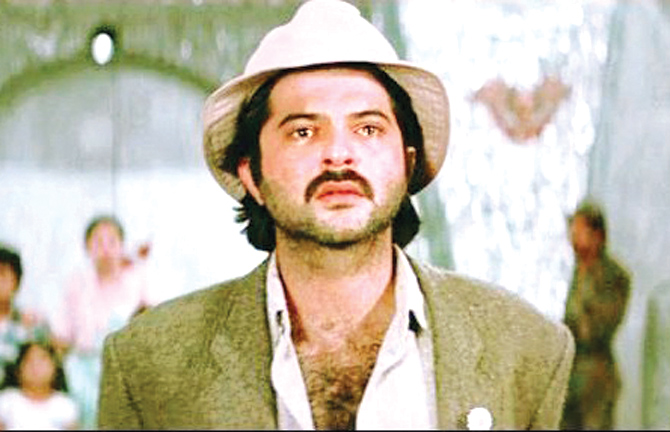 While Anil Kapoor has given us some of the most iconic characters throughout his film journey, his role in Mr. India tops the list. He wore the same outfit in the entire movie. It comprised a light-coloured shirt, a blazer, and a matching hat. While talking about his attire in the movie, director Shekhar Kapoor revealed, "The jacket that Anil Kapoor wore in the film was hard to find, so we bought it from Chor Bazaar. Throughout the film, he wore one cap, trousers, and a jacket. There were no duplicate clothes. He actually wore only one set of clothes throughout…Anil still has the jacket." 
Kareena Kapoor Khan—Chameli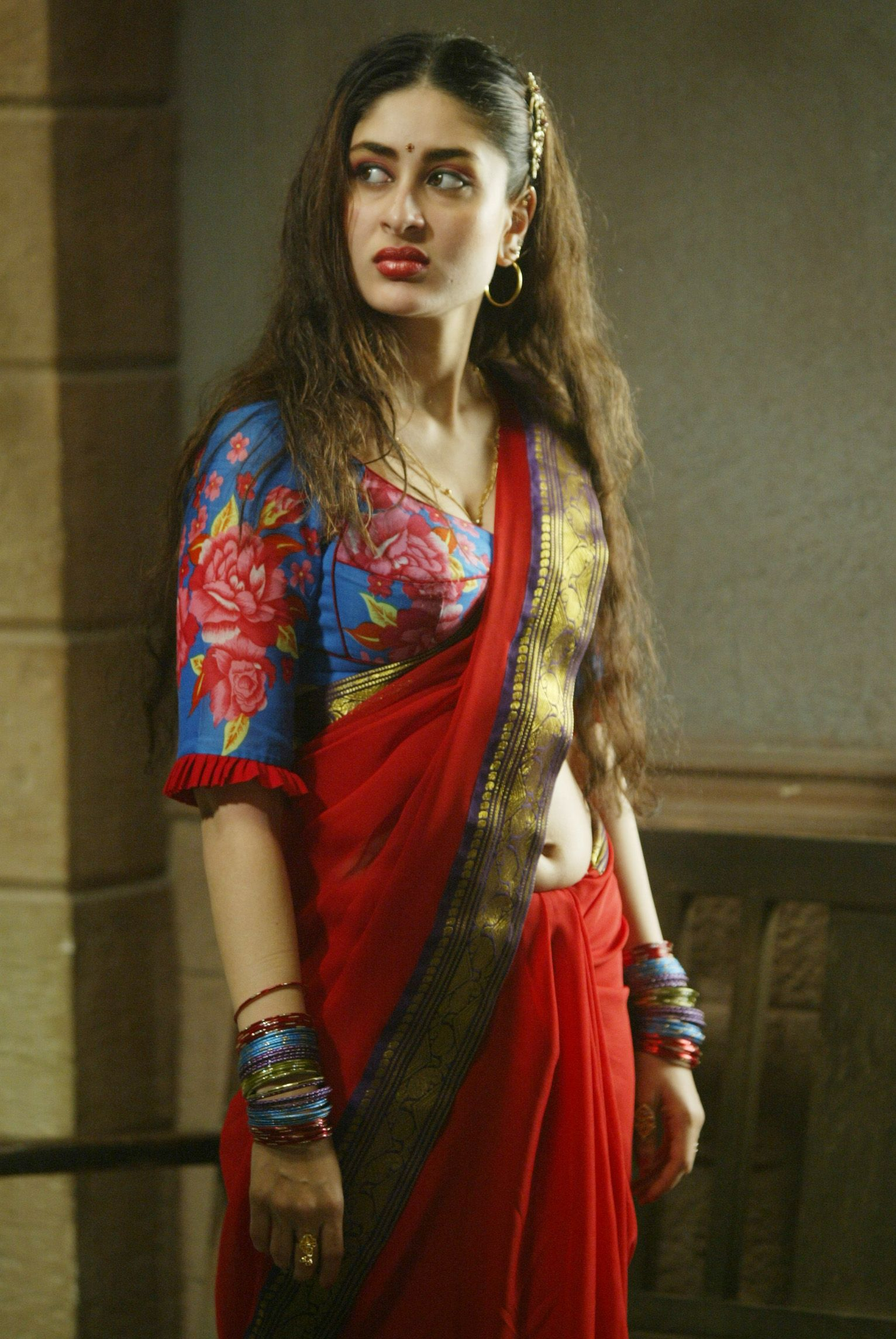 Despite being a small-budget film, Chameli was way ahead of its time and is now considered Kareena Kapoor's career-changing film. But did you notice that her character wore just one red saree throughout the entire movie? To make it more memorable and iconic, the makers decided not to change her outfit at all.
Anushka Sharma—NH10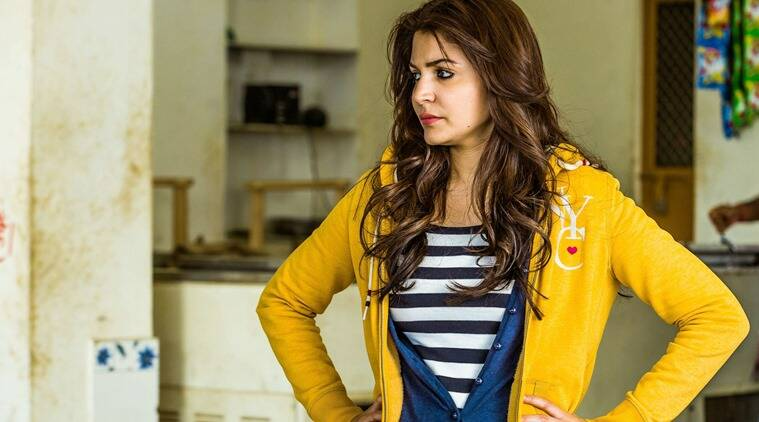 Instead of focusing on a variety of apparel for the protagonist, the makers rather decided to intensify the plot. For a movie that's mostly been shot on the road, they decided to keep Anushka's character in a single outfit throughout.
Rani Mukherji—Thoda Pyaar Thoda Magic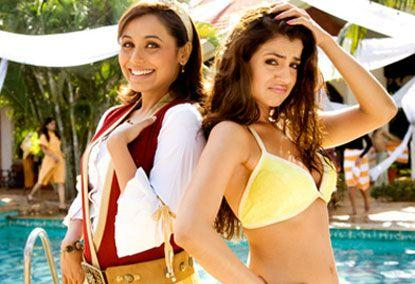 Rani Mukherji, who is kaafi famous for flaunting OTT outfits in almost all her movies ditched her inner fashionista for Thoda Pyaar Thoda Magic. She played an angel in the movie and wore a single outfit designed by Manish Malhotra. Talking about the same, the makers shared, "We wanted to create an iconic figure. If you look at Superman, Mr. India, Gabbar Singh, and Mogambo, they all wear the same outfits in their films."
Wow, it's not easy to shoot for months (even years) in the same outfit. Kudos to these actors for pulling it off!
Feature Image: IMDB