30+ Awesome Gift Ideas To Ensure That Everything Is Merry This Christmas
December is all about festivities, joy, and spreading cheer. Gifting is an intrinsic part of this merry package and the only thing that can dampen your spirits in this happy season is the struggle of finding the perfect presents for your loved ones. Well, that's never gonna happen with us by your side. To keep you all stress-free and relaxed this season, we have curated a list of 30+ fun gifts and you will be tempted to order two–one for your peeps and one for yourself.
For The Fashion Forward Fam & Friends 
We all have that one person who we look up to for all the fashion advice in life, right? Well, this is your chance to turn the tables by gifting them stylish essentials that are sure to be appreciated.
Something Christmasy By Skagen Denmark
Buy it here
This striking watch by Skagen Germany is equal parts suave and Christmasy and would make for an amazing festive gift. 
Candy Hued Watch By Benetton Timewear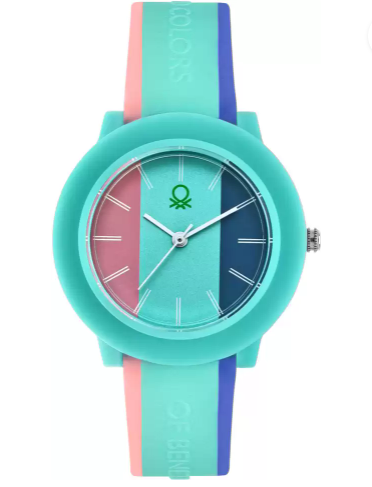 Here is yet another watch for women by Benetton Timewear that feels a lot like candies and Christmas.
Keeping Men In Mind
Buy it here
Should you be looking for a stunning watch to sit snug on your man's wrist, this Fossil masterpiece would be perfect. 
Party Perfect Picks By Forever New
Buy it here
In case you have a friend who just can't stop shopping, here is a statement scarf to match up with her energy and channel the perfect Confessions Of A Shopaholic vibe. 
Uber Festive Bag By Miraggio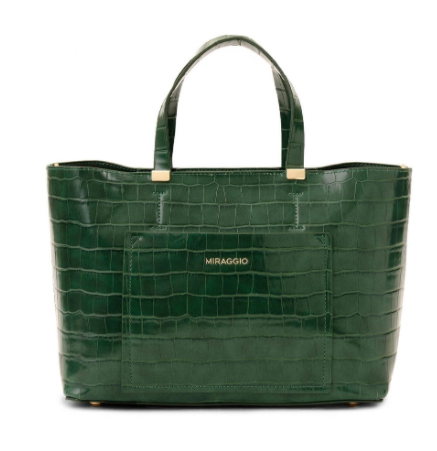 We are simply in awe of the striking hue of this Miraggio Diana Satchel bag. Be it the croc leather finish or that subtle sheen, everything about this bag suggests tastefully luxury and this will surely be a well appreciated gift this Christmas.
Office Essentials By Zouk
Buy it here
With offices opening up, work from home is finally coming to an end and it would be really thoughtful if you helped your friend prepare for it with the perfect office essentials. This Ikat bag from Zouk will be a sure shot winner.
An Arm Candy By Smitam 
Buy it here
This bag's minimalist design makes it a perfect gift for your fashion-forward friend who can style it with a number of outfits. 
Cork Handbags By Mixmitti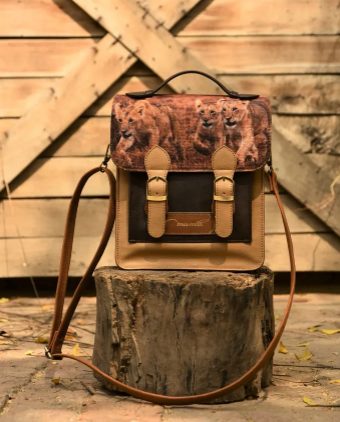 This cork handbag is the perfect gift for all those who love Earthy aesthetics. 
Backpack By Marie Claire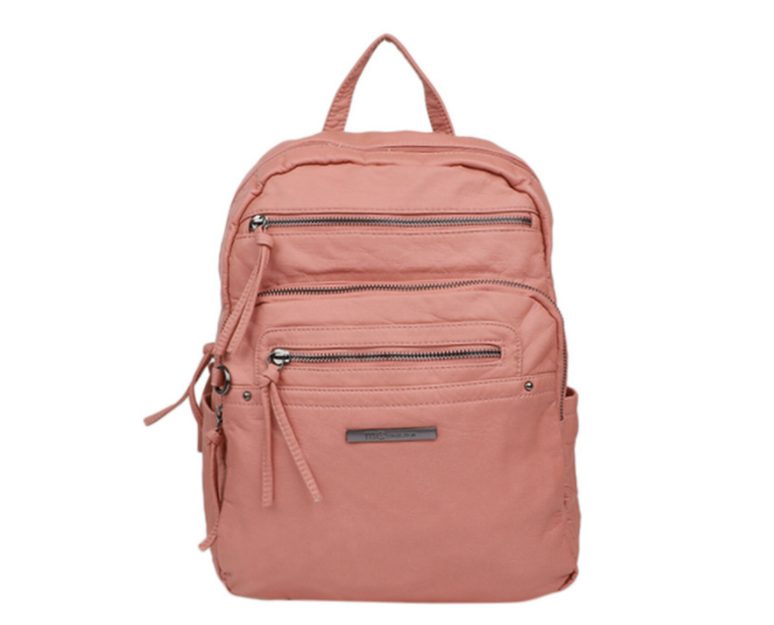 This pink backpack by Marie Claire would be perfect for the women who are always on the move and need to carry a gazillion of things around when they are at it.
Butterfly Garden Pyjama Set By Dusk Attire
Buy it here
'Coz no one truly fashionable ever said no to a set of buttery smooth satin pyjamas. 
Tweed Jacket By Style Island
Buy it here
If you are well-versed with their size, we highly recommend this tweed jacket by Style Island for your loved one who has our attention for its tailored design. 
Party-Ready With Faballey
Buy it here
Help them get ready for the party season with Faballey's new party collection that is as easy-breezy as it is stunning.
Pink Polkadot Night Suit By Westside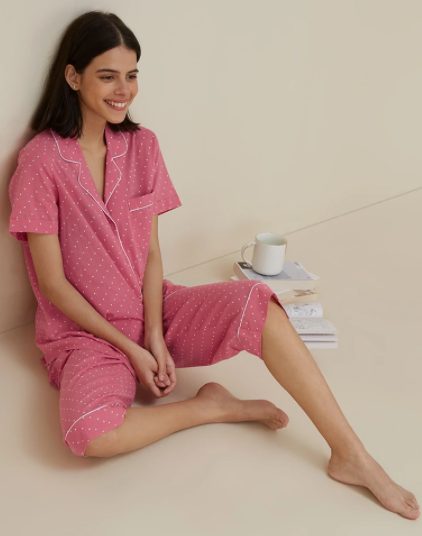 While this is the time to party, it is also the season to curl up in bed, binge-watching Netflix and sip a cup of hot cocoa. We have found the perfect lounging set to do all of this in. This polka dot nightsuit by Westside has out attention for the rosy hue and just how comfy it looks.
Something Desi By Label Ishnya
Buy it here
Those with desi wear leanings are going to love this easy breezy kaftan by Label Ishnya.
The Quintessential Christmas Gift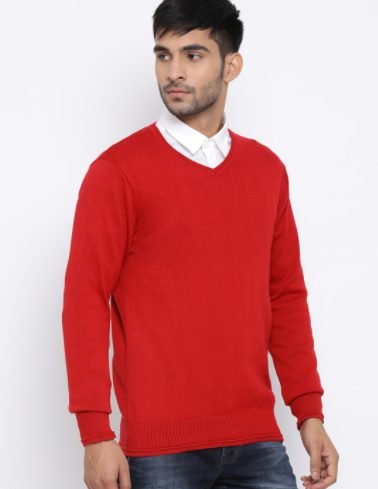 Few things scream Christmas gift as well as a red sweater and we found the perfect one by Numero Uno for the men in your life.
All Degree Polos By Damensch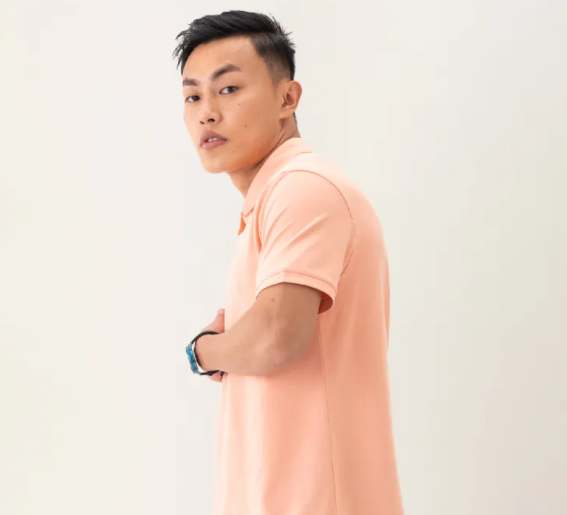 The all degree polos by Damensch are crafted out of cool max eco, a sustainable fibre that's created using only recycled plastic only which means that this pastel pick will look gorgeous on your man while taking care of his carbon footprint.
Something For The Little Munchkins By White Dahlia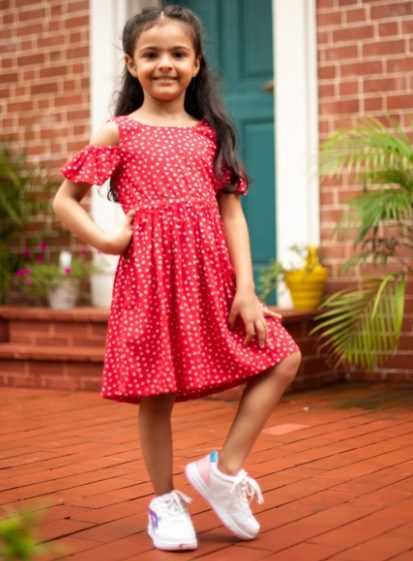 The unique back button detailing on Alina Red Dress by White Dahlia will make your little one the most stylish girl in the playground and the cutesy frilly sleeves will add a hint of fun to an already-bright outfit.
Proposal Ready With Ananta Fine Jewellery
Buy it here
In case you are planning to pop the question this festive season, here is a diamond ring as precious as your beloved.
A Dreamy Necklace By Beena Raheja
Buy it here
Take a look at this charming necklace and tell us if it does not make you think of fancy Christmas movies and high octane glamm. 
Kaustav Necklace By Joules By Radhika
Buy it here
If you are of two minds about investing in precious jewels right now, might we recommend this baroque pearl necklace by Joules? 
Dainty Jewels By Mia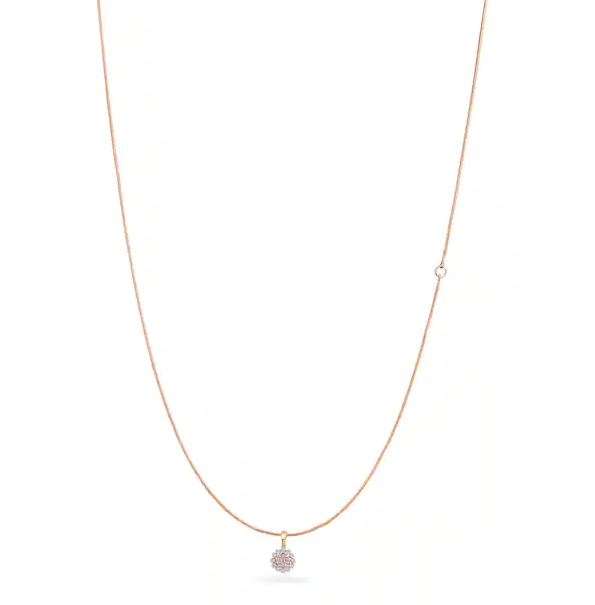 This pendant by Mia features diamonds put together to form a fiery flower, complete with bud and petals. This piece works particularly well with solid outfits and would be the kind of gift that they'd want to wear every single day.
Bejewelled Watches By Tital Nebula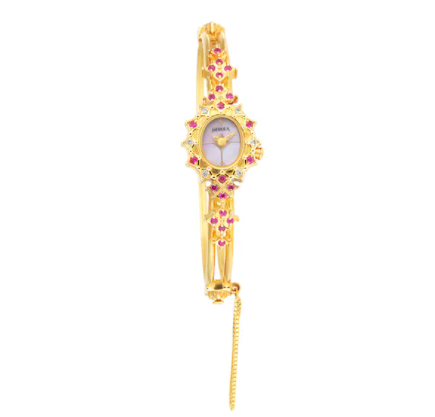 The confluence of rubies and diamonds set in this patterned bracelet watch makes for an elegant timepiece. The beauty is in the details with this one.
Evil Eye Talismans By Souvenir Jewels
Buy it here
Simple albeit charming, not only will this evil eye bracelet bring a smile to your partner's face but would also help you express how important they are for you. 
Smartband By Fastrack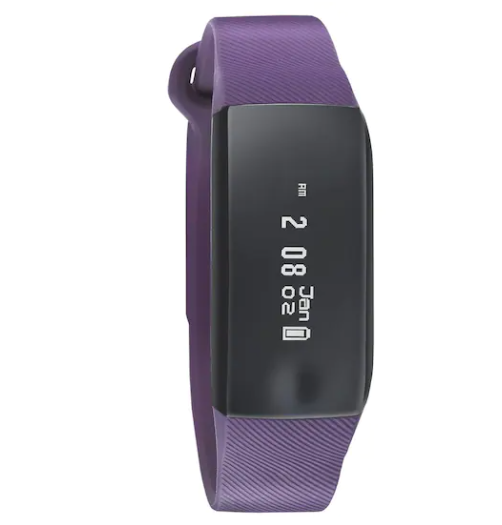 The Reflex Beat Purple Smart Band from Fastrack comes packed with nifty features including a heart rate monitor, and activity tracker. This holiday season, this would be the perfect gift for your health-conscious fam.
Fuzzy Slip Ons By Vans India
Buy it here
Ain't no Christmas gift as loved as the warm fuzzy fashion basics and these pale pink slip-ons by Vans surely fit the brief. 
Phulkari Loafers By The Miss Collection
Buy it here
These half loafers by The Miss Collection have been gifted with a remarkable leather finish in addition to a double-cushioned sole so as to take care of the wearer's feet.
Fashion For Your Home By Planters By Project Co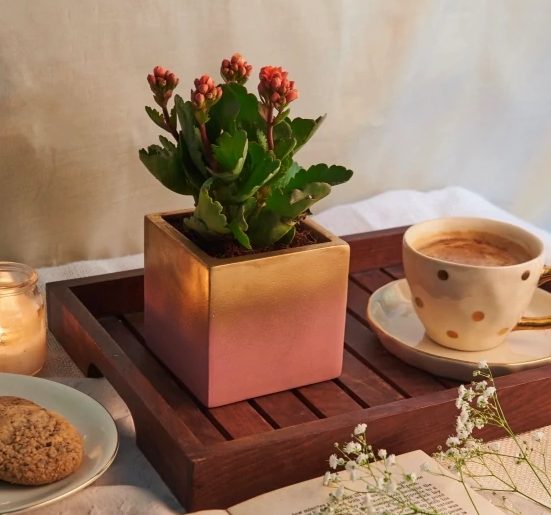 Here is the perfect gift for those who love to dress up their homes. This Old Rose planter by The Project Co will surely light up any corner that it is placed in and well make up for a great living room accent.
Wise Owl Planter Set By Chumbak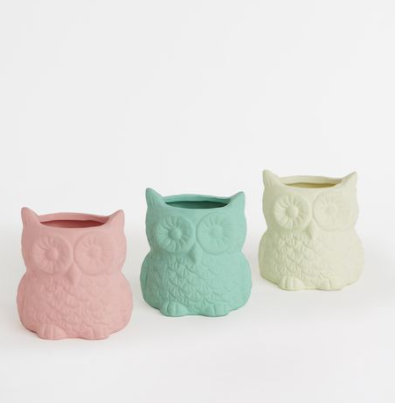 Here is a fun planter set by Chumbak in case you happen to be looking for something really cutesy and quirky.
Wall Adornments By Arte Venue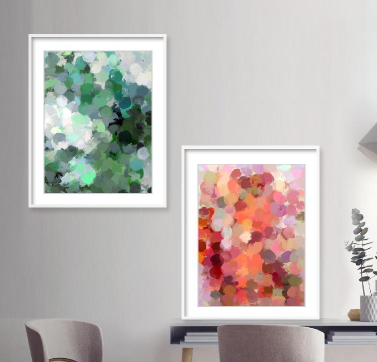 Help your loved ones add a touch of festive colours to their corners with stand out picks by Arte Venue.
Something For The Beauty Mavens
If you know any beauty mavens, you also know that they are hoarders and this is time to indulge them a little and give them a gift box full of beauty goodies. Here are our top picks:
Pretty In Pink Gift Box By Prolixr
Buy it here
This Christmas, give your loved ones the gift of skincare with Prolixr's ultimate skincare routine that will amp up their glow in just five easy steps!
DIFY Bundle By Switch Fix  
Buy it here
Help your loved ones embark on a self-care journey that cares for the planet too. This DIFY bundle festive gift box by Switch Fix would be a great start. 
Coffee Moment Gift Box By Mcaffeine
Buy it here 
Gift a whole caffeinated experience to your friends with the Coffee Moment Gift Kit.
Some Heavy Duty Skincare For Winter Dryness By Dr G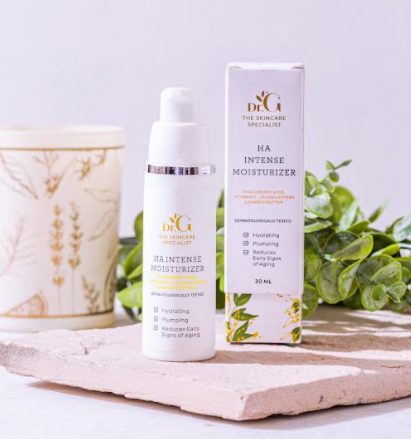 Gift your loved ones twenty-four hours of intense hydration in a lightweight cream with this offering by Dr G. Luxurious yet lightweight, this cream comes packed with the goodness of advanced hyaluronic acid technology that provides intense hydration, restores suppleness and visibly reduces the appearance of fine lines and wrinkles.
Facial Kit By Mantra Herbal
Buy it here
Just the perfect kit to help them kick start the Christmas festivities with a radiant glow.
Rejuvenating Essentials By SoulTree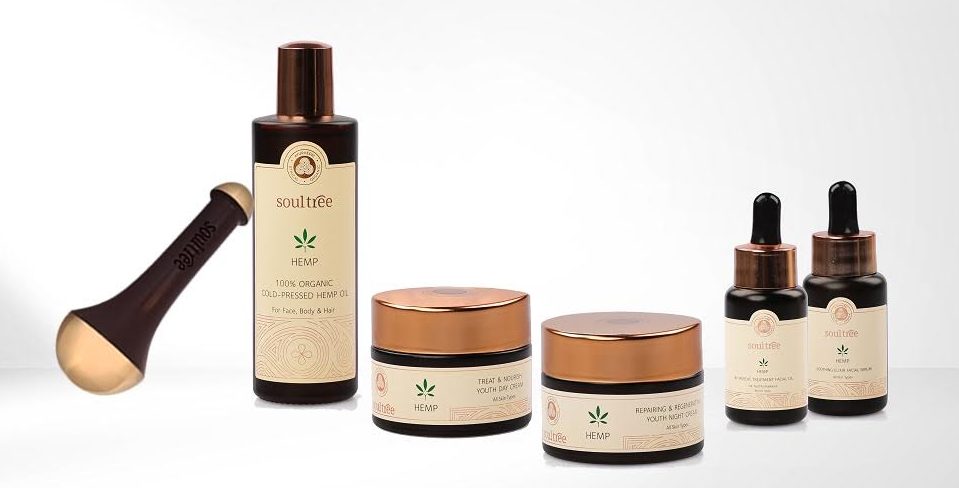 Buy it here
SoulTree just introduced India's first Ayurvedic range of Hemp products with 100% pure, certified Organic Hemp Seed Oil and we think it will be a really thoughtful gift this festive season. Formulated as per the tenets of rooted Ayurvedic traditions, this luxe range of Hemp-based products profoundly soothes, repairs, treats and nourishes the skin to unveil immaculate therapeutic and youthful radiance.
Fragrant Oils By Savour And Aura
Buy it here
Enveloped with the charms of the traditional process of hydro-distillation, Savour & Aura's Khus Rooh oil is made to fill your soul with the enchanting touch of pure aroma. 
Jade Beauty Kit By Dromen & Co.
Buy it here
Only the best in class jade roller and gua sha tools for the best people in your life.
Travel Size Skin & Hair Care Box By Forest Essentials 
Buy it here
Gift your loved ones the experience of "little luxuries" with this miniature selection of skin, body and hair products artfully curated in this exquisite travel gift set by forest essentials. 
Go Slay Girl Kit By iORA
Buy it here
Everything in this kit by iORA is made from organic ingredients, vegan and cruelty-free.
Christmas Bathing Gift Set By Squish Town
Buy it here
Here is an exquisite collection of bath & shower gels by Squish Town that guarantees to take the senses to new horizons.
Take Me To Paris Set By Kimirica
Buy it here
The Take Me To Paris set by Kimirica is a luscious bath and body care trio featuring a soothing shower gel and a body lotion infused with notes of French Lavender. 
Golden Hour Lip Oil By Simply Nam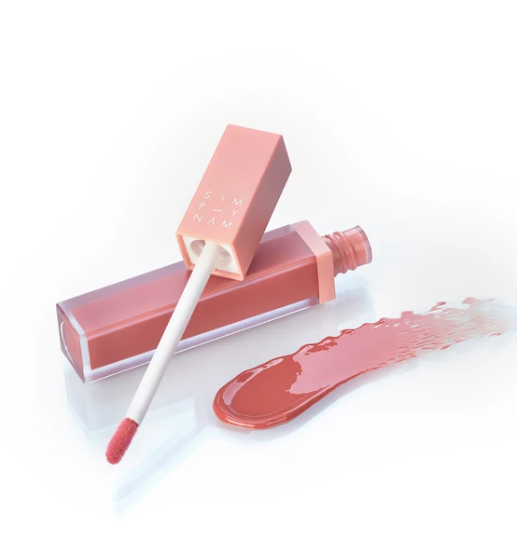 The perfect confluence of an oil and a gloss, the Simply Nam lip oils provide ultimate comfort to the wearer while being the perfect way of glossing up a matte lipstick or hydrating dry and chapped lips.
Moisture Rebalancing Combo By Arata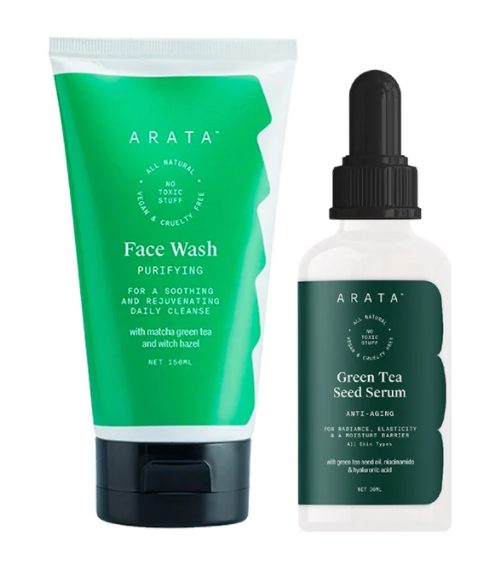 Here is an enriching combo by Arata that boosts the moisture barrier, enhances vitamins A, C, and E, prevents oxidative damage and minimizes pores. The pack contains a combo of Purifying Face Wash and our Green Tea Seed Serum and together, this duo cleanses and hydrates your skin with pure, power-packed extracts.
Hyaluronic Acid Infused Lipstick By Ora d'oro
Buy it here
Lush, lightweight and nourishing, the Spectrum Liquid Lip by Ora d'oro is equal parts hydrating and punchy.
Antox Vit C Formula By Kaya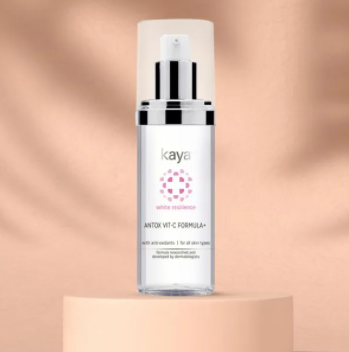 Kaya Antox Vit-C Formula does a great job in reducing skin damage caused by free radicals thus leaving your skin looking fresh and youthful.
Sova Body Bliss Set On Sublime Life
Buy it here
Pamper your loved ones with this luscious amalgamation of SOVA's effervescent Chamomile & Coorgi Narangi Body Wash and Shea Butter & Kumari Body Lotion packed blissfully in this sublime box. 
Heady Fragrances By SKINN By Titan
Buy it here
The Skinn Nude & Steele Gift Set by Titan is the perfect balance of sweet romance and effortless charm and a thoughtful gift choice for your favourite couple.
Argan Oil Facial Kit By Modicare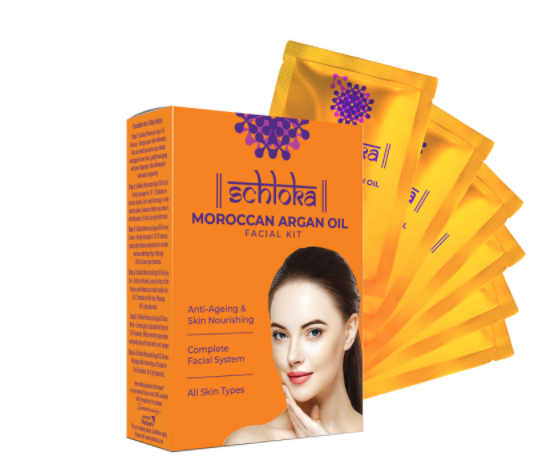 Packed with the goodness of Moroccan Argan Oil's anti-ageing & skin nourishing properties, this is an amazing facial kit that delivers professional parlour like quality at a reasonable cost.
Some Aromatherapy By Rad Living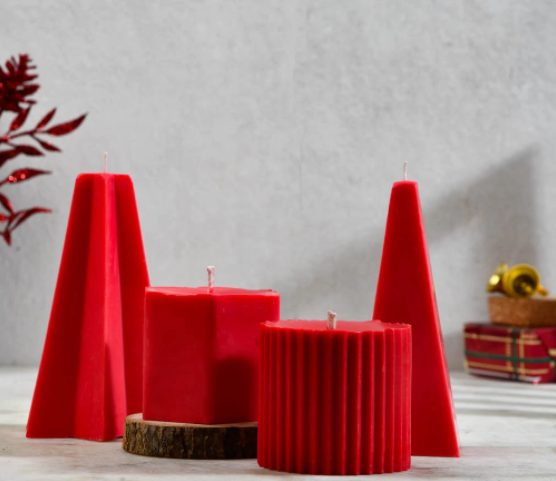 Get your loved ones the gift of aromatherapy this holiday season with this bundle of luxe candles by RAD Living.
Fragrance Vaporizer By IRIS Home Fragrances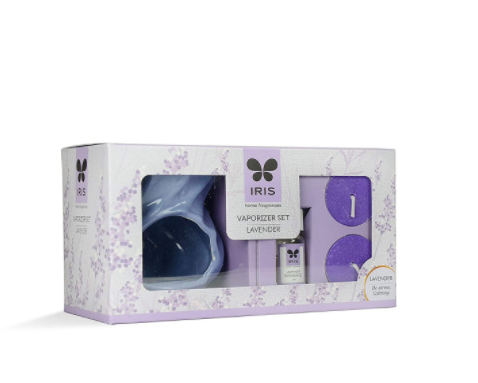 Fragrance vaporizers work their magic when a few drops of essential oil are added to a bowl of water and heated by a tea light candle. As the water heats, the scent of the volatile oil gently spreads out into the room. This offering by IRIS Home Fragrances if out top pick.
Yummies For Everyone
The festive season means endless cheat fest and lots and lots of delectable delicacies. Here are our top favourites right now:
Ultra-Fresh Gift Baskets By Crozzo 
Buy it here
What if we told you that you could get fresh, buttery croissants delivered to your loved ones' doorstep irrespective of where they are in India? Yes, it is now possible with Crozzo's delectable range of premium yummies and we suggest that you buy some for them and some for yourself just to experience how amazing they are.
Cold Brews By Blue Tokai
Buy it here
Blue Tokai's multi-flavoured 6-pack of cold brew cans is the perfect way to try their new cold brews. 
Botanical Infused Sparkling Water By Zenzi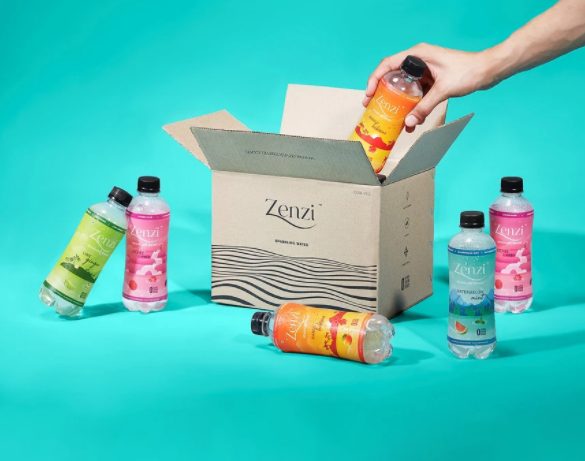 India's first botanical-infused sparkling water made with natural flavours and no added sugar, Zenzi is the perfect health-friendly alternative for soft drinks and sugary drinks.
Heady Coffee By Coffeza
Buy it here
The variety pack of six by Coffeza is the best way to introduce your loved ones to premium coffee this festive season. 
Gratitude Box By Teabox
Buy it here
Created much in the form of an advent calendar, the Gratitude box by the Teabox is specially created to help you celebrate 12 days of Christmas with 12 thematic tea blends.
Flavoured Liquid Coffee By Rage Coffee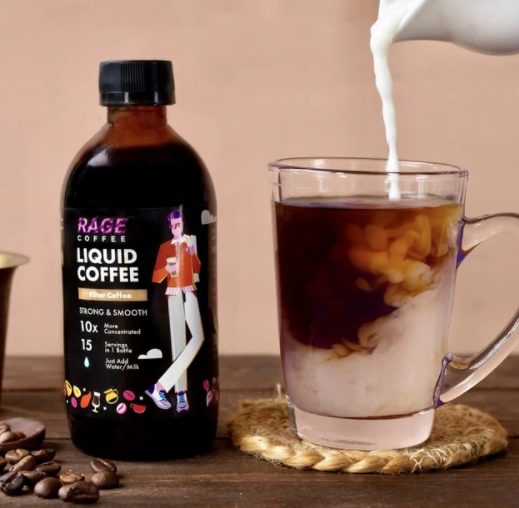 The flavoured liquid coffee by Rage comes packed with the goodness of 100% pure arabica beans and one bottle can be used to make 15 servings of flavorful coffee cups. Whether it's hot or cold, beverages made with this liquid gold will always be a hit.
Momo Time With Prasuma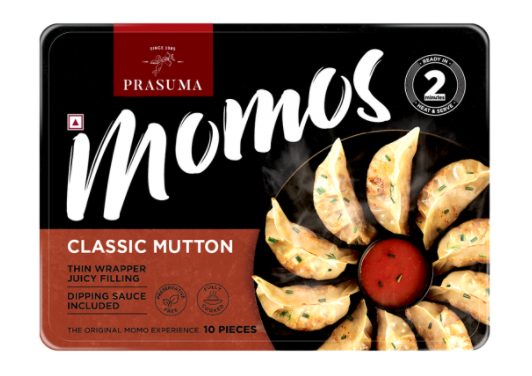 Adding to a wide range of delectable flavours, Prasuma recently launched new variants for momo lovers–Cheesy Spicy Veg, Desi Chicken & Classic Mutton Momos. Prasuma's Classic Mutton Momo marries the bold flavours of whole spices with tart and tangy mustard to pay homage to the street Momos in North East India. You can mix them with a variety of other flavours and make your momo lover friends' day this holiday season.
Christmas Hampers By Taj Mahal, Delhi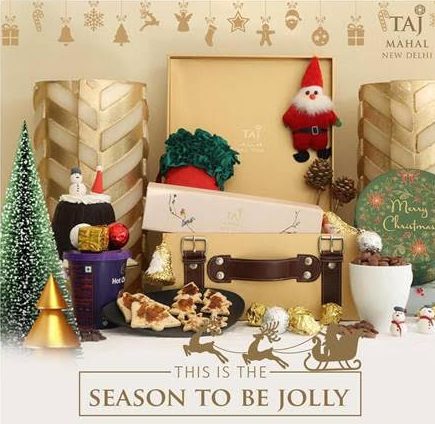 From bespoke gifting options to signature flavours at their iconic restaurants, soak in the holiday cheer with everything that Taj Mahal, Delhi has planned for you this holiday season.
All The Bestsellers By The Fab Box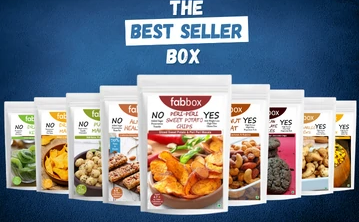 This box of bestsellers is the perfect introduction for someone who's trying FabBox for the first time.
Luxury Couverture Box By Smoor
Buy it here
This box of rich couverture chocolates redefines luxury gifting in every way. The box contains exotic flavours ranging from passion fruit to dairy milk and rochers. 
Winter Combo By The Gourmet Jar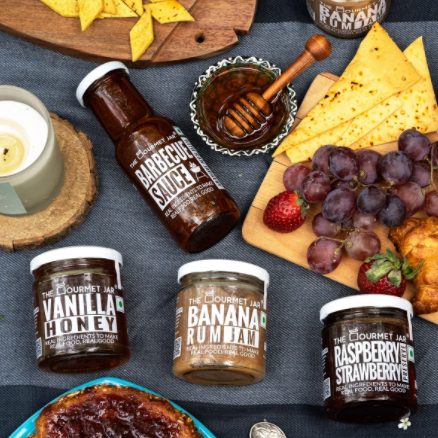 The warmth of vanilla, cinnamon & rum, the lusciousness of berries & the sticky-smoky sweetness of barbecues, all have been packaged perfectly into this winter box by The Gourmet Jar.
So fam, all set to give your loved ones the perfect gift this Christmas.
Featured Image: Instagram
© 2022 THE GOOD GLAMM GROUP