Do you remember the first skincare serum that became a part of your skincare routine? Mine was a hyaluronic acid serum. It was some 3 years ago when my skin started showing signs of dryness and dehydration. Call it divine timing but that was exactly when hyaluronic acid started trending as a skincare ingredient. Since then, my skin has transformed dramatically – from dry and dehydrated to plump and dewy. And guess what? Hyaluronic acid is the skincare hero that saved my dulling skin. After years of experimenting with different brands, formulas and textures of hyaluronic acid, I have finally come across one that has my heart, and very little amount of my money (because it's so inexpensive). This skincare serum is the winner of my winter skincare routine for sure.
What Is It?
MyGlamm has launched a range of serums as a part of their skincare collection. This range features 5 serums, and hyaluronic acid serum is one of them. It is a clinically tested formula that contains a high concentration of 3% hyaluronic acid. It is also paired with Kakadu plum, marine algae extract, aloe juice and allantoin for extra nourishing care. This hydrating serum is a cruelty-free, and vegan formula that is free of parabens, phthalate, SLS, mineral oil, alcohol, triclosan, tea and gluten.
Why We Love It?
It is definitely a long list, but let's start with the texture. Most hydrating serums are often sticky and are only apt for PM skincare routines. However, this hyaluronic acid serum by MyGlamm has a lightweight, non-sticky texture that gets absorbed by the skin quickly, and leaves no oily or sticky traces. This serum offers fast penetration into the skin and instantly hydrates it from within. It also helps in retaining skin's moisture and keeping it nourished for long hours. Kakadu plum, aloe and allantoin in this formula also help in fading blemishes and dark spots on the skin. This serum works double-time to give you glowing, dewy skin.
Rating
Texture: 9/10
Packaging: 10/10
Formula: 9/10
How To Use It?
To use, shake your serum bottle first. Then use the dropper to place 2-3 drops of the serum on your skin. Spread gently with clean fingertips and apply more if required. Apply this serum of freshly cleansed skin, and make sure that it's slightly damp before you apply it. You can use this serum in your AM and PM skincare routines. Follow this serum application with your AM/PM moisturizer to lock in all of its goodness.
What It Looks Like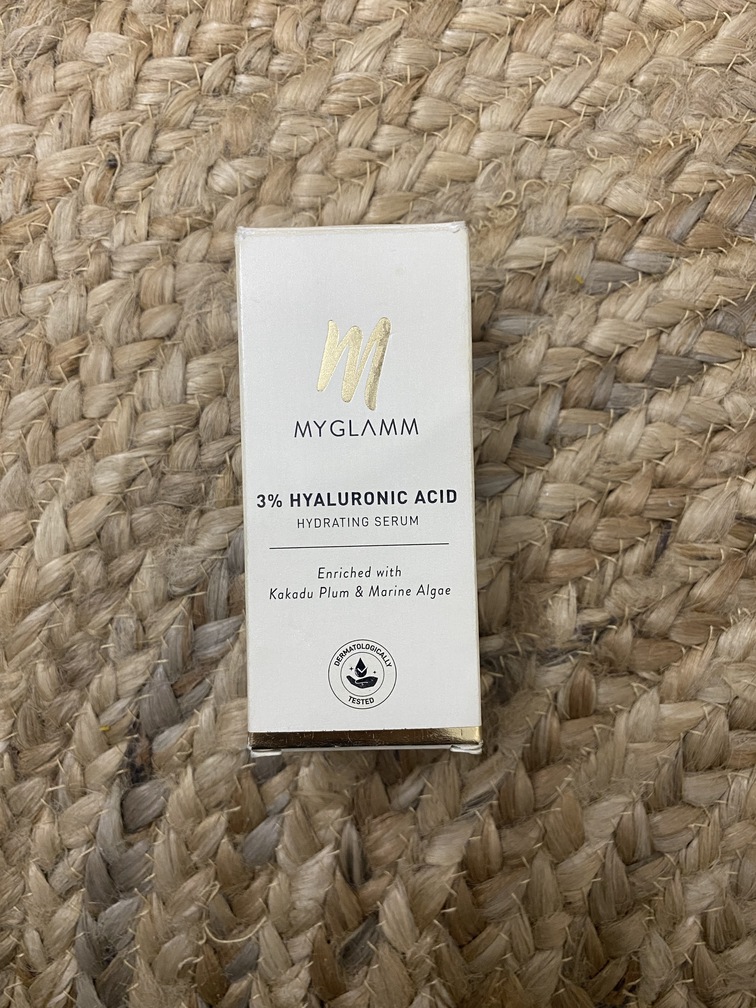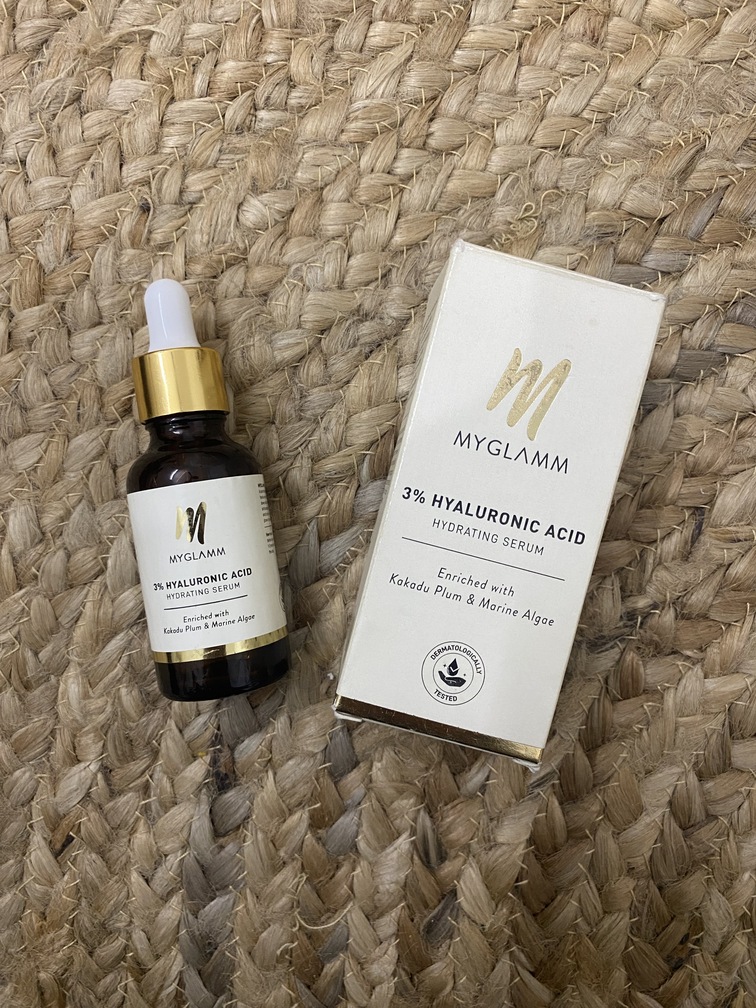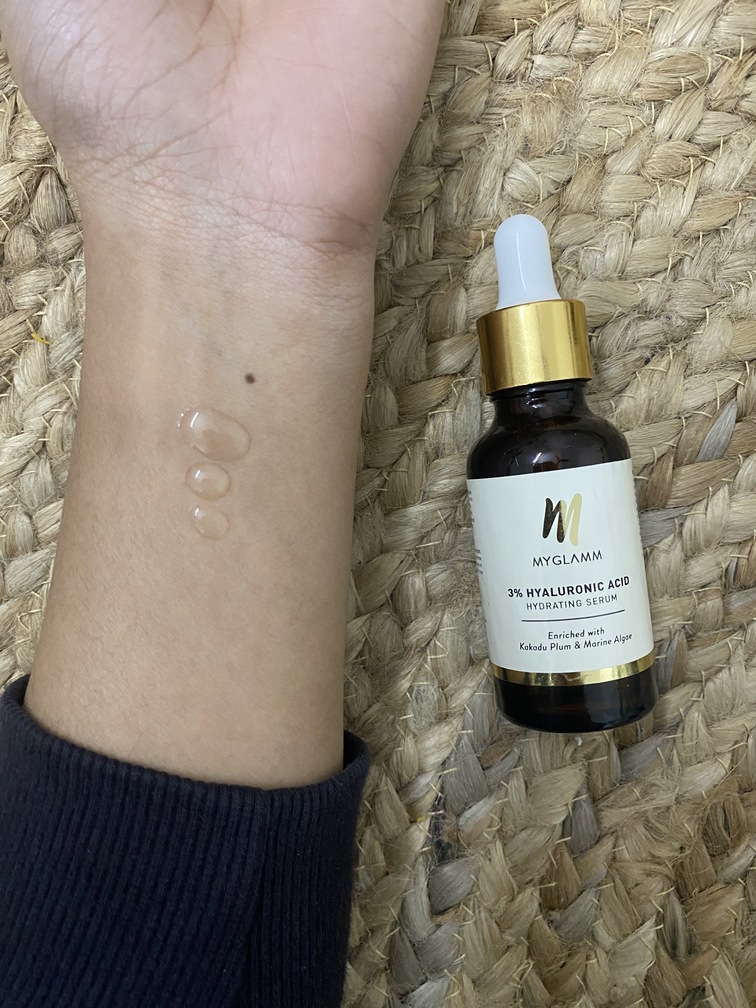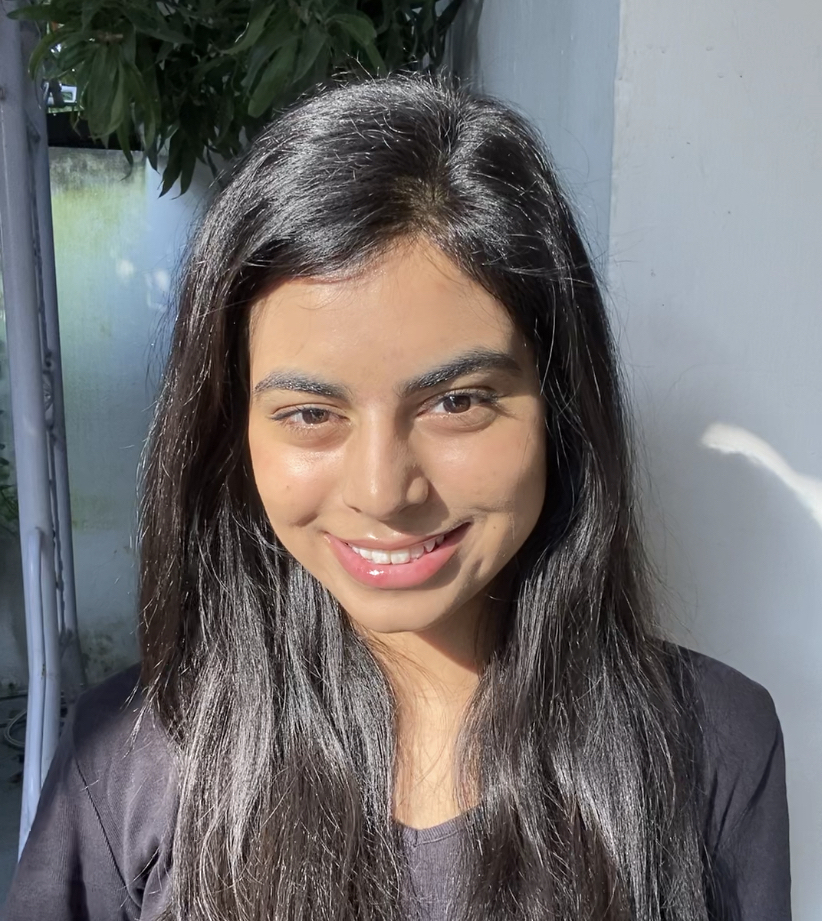 When are you winter-proofing your skincare routine?
Featured Images: Author's Own