According to venture capitalist Vani Kola, funding startups is like an extreme sport. "It is about human triumph and vulnerability," she adds. In 2006, Kola chased the thrill all the way to India.  After 22 years of thriving in Silicon Valley, she was itching for a new adventure. Vani Kola had already proved her mettle by building two million-dollar companies, RightWorks and Certus Software in California. India's startup cauldron was beginning to bubble and Kola was all set to create some magic. On her return, she partnered with fellow entrepreneurs Vinod Dham and Kumar Shiralagi to start Indo-US Venture Partners. In 2011, the company was rebranded as Kalaari Capital. 
Kalaari Capital has funded 90+ startups. Kola's leap of faith made her one of the most powerful women in India's Venture Capital landscape. Her impressive portfolio includes high-growth companies like Snapdeal, Myntra, Urban Ladder, YourStory, Dream11, Curefit, and Zivame. Her journey to the top has had plenty of landmark moments, but it hasn't always been easy. Back in 1980, when the Hyderabad native first moved to the US to study electrical engineering at Arizona State University, Indian women were rarely encouraged to pursue the STEM field. Even after moving to California upon completing her degree, she had to deal with her fair share of prejudice. But none of it fazed Kola. "My mother taught me to be confident and never feel guilty or embarrassed," she says. It was her mother's courage and sacrifice that kept the entrepreneur going.
From her mother and school teachers to peers and mentors—women have been at the core of Kola's story of success. It's no surprise that her new venture, CXXO, has been conceptualised with the aim to empower women founders and entrepreneurs. For the venture that was launched in 2021, Kalaari set aside $10 million (Rs 74 crore) to invest in startups led by women decision-makers. These founders will now be provided mentorship and support from a community of women entrepreneurs including Vani Kola, Priyanka Gill, Co-Founder, Good Glamm Group, Paroma Roy Chowdhury, Chief Communications and Public Affairs Officer, Dream Sports, Lathika Pai, Country Head of Microsoft, Venture Capital and PE partnerships, and Shradha Sharma, Founder and CEO, YourStory.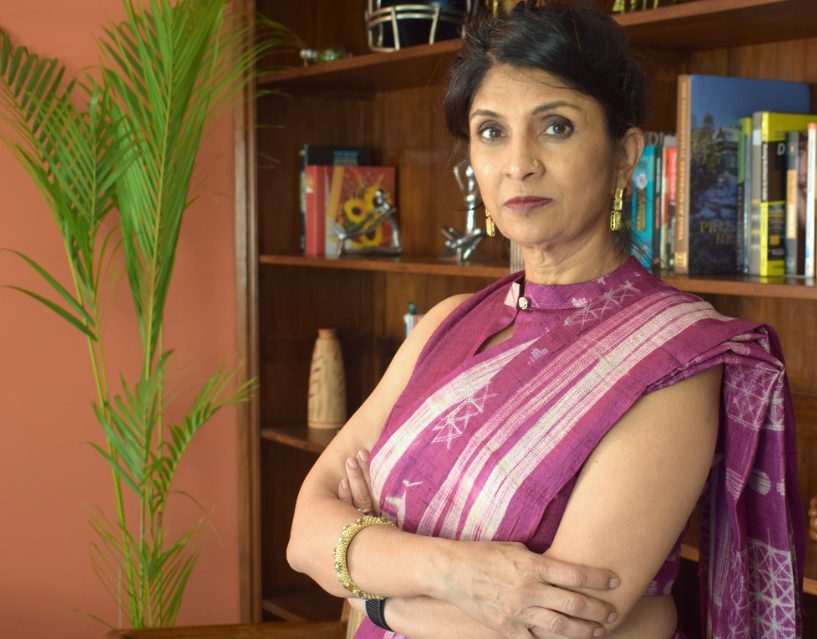 According to Kola, the future is digital and she wants women like her at the helm. But there is so much unconscious bias. As someone who has faced it first-hand, Kola wants to fight it on behalf of the community. In the current start-up scenario, we celebrate exceptions, women who made it despite the odds. Kola's question is—why should these odds exist in the first place? "The notion of superwomen and 'having it all' is a myth we need to challenge. We should celebrate everyday choices and not just the exceptions," she says.
Despite having a thriving career spanning nearly four decades, Vani Kola is still raring to go. With the #POPxoWomenWhoWin series, we are celebrating incredible Indian women like her.  In a recent conversation, Kola opened up about her journey of becoming a Venture Capitalist mogul. Excerpts below:
What does 'power' mean to you?
Power means responsibility. Power means a commitment to do good. Power requires being humble and approachable. 
You have inspired many women through your journey. Who inspired you and why?
My teachers, those people who have shaped my life, encouraged me, believed in me and supported my growth. There are many teachers in our life if we are willing to be active learners. My mother was always a confident woman. Self-doubt and insecurity seem to have completely passed her by. The lack of formal education never got in the way of doing what she wanted. She taught me to be confident and never feel guilty or embarrassed. Throughout her life, she was adamant that her daughters be educated and unquestioningly made any sacrifice that she needed to, to ensure that her daughters' education was never compromised. I consider her my teacher.
Also, I was fortunate to attend an all-girls school until I went to college. In hindsight, this was a period I was inspired by many strong women, my teachers, who were role models who removed any notion of a ceiling to my aspirations. Throughout my career, I have found inspiration from many mentors who helped me discover the inner reserves in me
What are some of the biggest challenges that you've faced so far?
Perhaps the most exciting phase of my career is still ahead of me. Curiosity and willingness to explore out of my comfort zone, make each phase of growth uncharted territory and exciting. 
My biggest challenge has been my penchant to seek and invest in deep relationships. I don't look at relationships as transactions. Sometimes in business, this can be taken advantage of.
What do you think is the biggest challenge women face today?
I think the biggest challenge for women today, so much more is expected from them from everyone, including themselves. They are pushed into playing many roles and the expectation is that they excel in the many facets of life personal and professional. The notion of superwomen and having it all is a myth we need to challenge. We should celebrate everyday choices and not just the exceptions. I acknowledge that women still face both conscious and unconscious bias in the workplace. Studies have found that men are more likely than women to be seen as "brilliant". Has anyone ever called you "tough to work with", "over-confident", "too straightforward" etc.? Don't assume that it is you, it could be their bias. 
But, as women leaders, at times, we need to manage an unfair system while trying to change it one conversation at a time. We need to find the right balance between going with the flow and putting up a fight. Pick your battles carefully so that we don't exhaust ourselves even before we get to the top.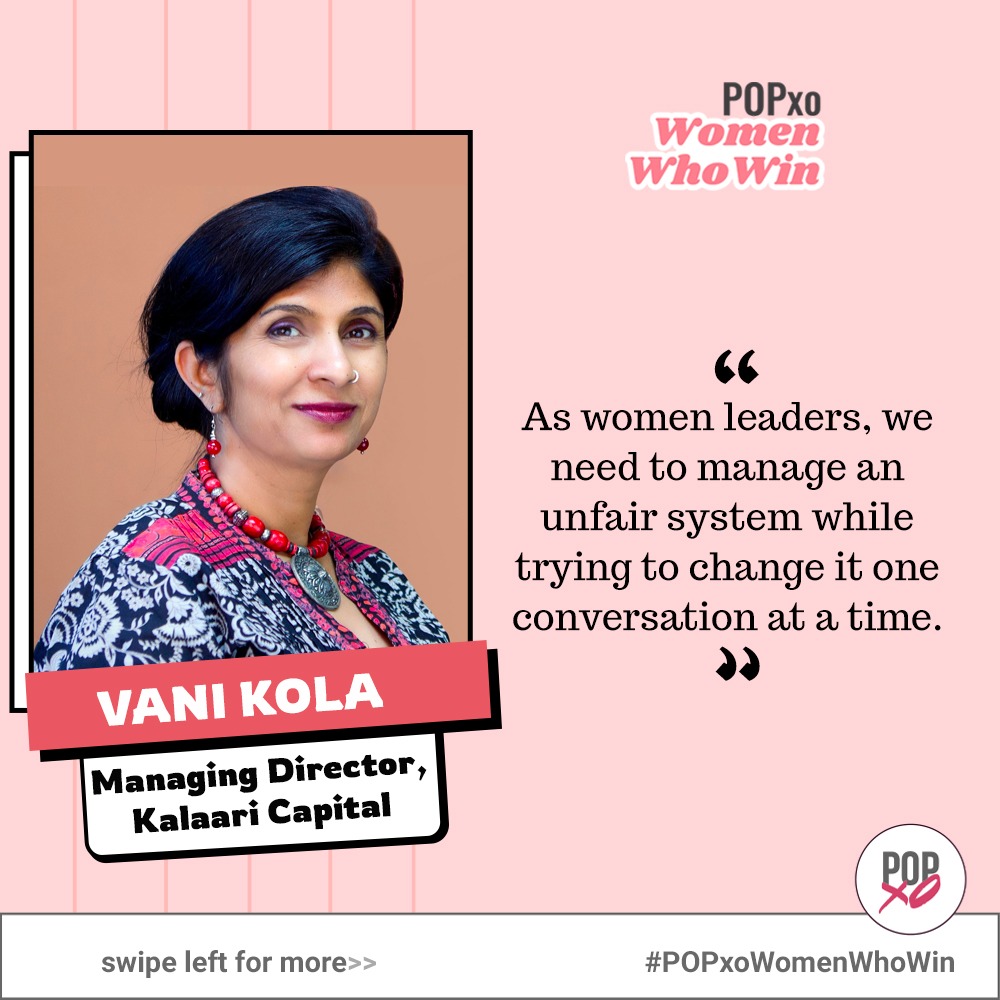 How do you define yourself as a leader?
To me, leadership is about:
– Having an unwavering moral compass
– Creating a supportive and compassionate workspace
– Dispelling unconscious biases and creating pathways for better representation.
– Setting standards of excellence and performance
– Authenticity and fairness in all interactions
Most importantly, leadership is about taking your people along with you on your success ride. It's about being authentic and empowering those around you to be the best version of themselves. 
What are the traits a good leader should have?
The traits I believe in include:
-Having a sense of purpose. The key to true fulfilment is purpose. It's about creating value in everything that you do
-Pragmatism. While it is necessary to dream, it is also important that you view your business from a practical lens.
-Ability to persevere. In any business, failures are inevitable. But one needs to have the determination and tenacity to make it through day in and day out. 
-Passion: Your passion is the fuel to survive and the nutrition to thrive. ​
-Realizing your potential: Your potential is unlimited. Be curious, be bold, and bring people together who can help you achieve your vision.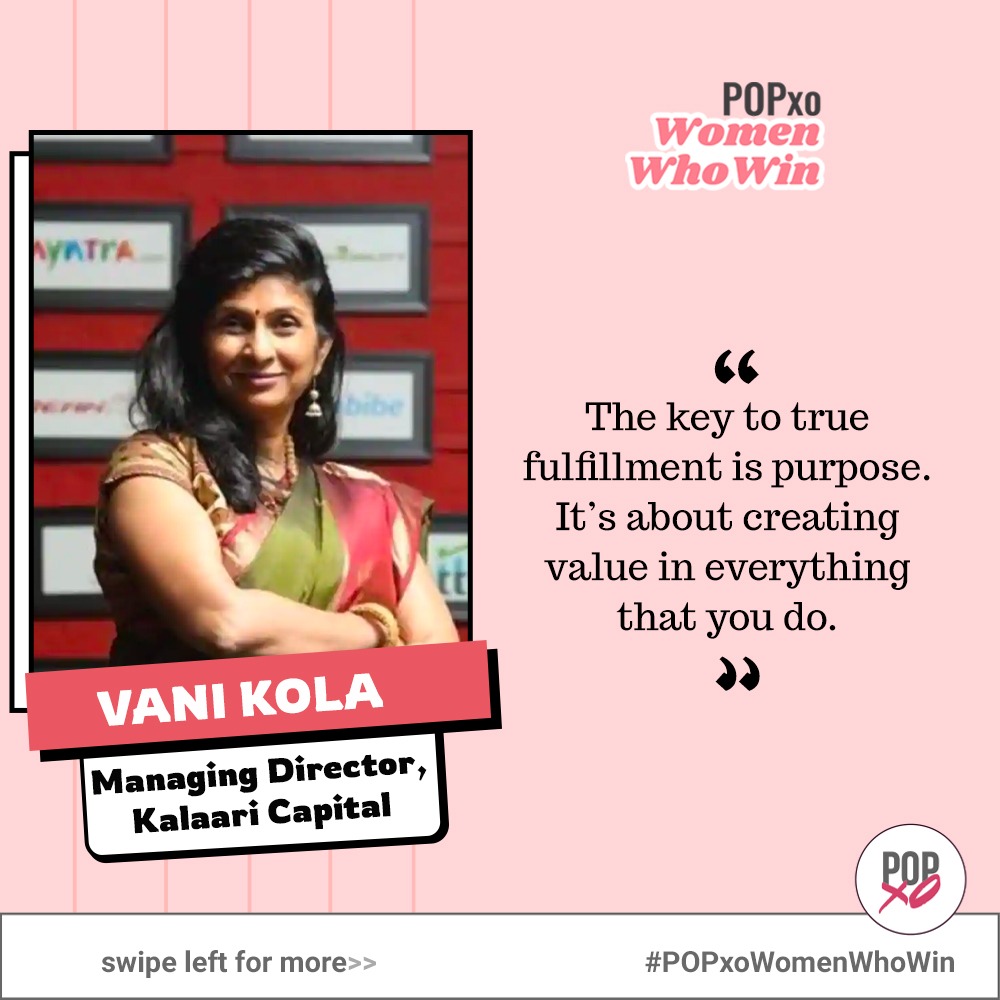 As a woman in a leadership role, how have you built a work culture that supports them?
At Kalaari, we have a very open and flat organisation culture where dialogue and accountability are encouraged. We provide everyone with the same opportunities. Empowering women at the workplace is about providing them with an environment where they can thrive, use the agency of their voice, and lead initiatives. Women and men alike are encouraged to push beyond the stereotypes that define gender roles today and assume responsibilities in every initiative of the firm.
Tell us about the experience of navigating the Indian territories as a woman venture capitalist at a time when it was an anomaly.
Personally, I felt welcome and included. That might not be representative of the majority experience. In my case, my love for Indian culture and typical middle-class upbringing includes high tolerance. And my western experience makes me clear-headed about my priorities.
How has Kalaari Capital changed the investing landscape for women entrepreneurs and startups in India?
I have always been motivated to create more opportunities to enable other women to succeed. I have focused on mentoring women for a long time. We formally launched a program to commit to funding women, our flagship program CXXO. With CXXO, we want to level the playing field for women entrepreneurs and champion the next generation of women founders who will help drive India's digital growth. 
Can you share an anecdote that made you proud of Kalaari and assured you that it was headed in the right direction?
The best anecdotes are from founders. When they tell us that we made a difference in their journey and they affirm their choice to partner with us. I think there are many founders with whom we have this rapport and reciprocal relationship.
What led to the inception of CXXO?
The idea came to us during our last year's Women's Day celebration. We were conversing about the lack of women-led companies in the unicorn list. The conversation stuck with Priyanka Gill and me, and that's when we decided to do something. Shradha also brainstormed with us, and that is how CXXO was conceptualised. We looked back at the issues we faced in our careers and ones that women normally face and used these as the foundational pillars of the programme – access to capital, coaching, and community. CXXO was my way to pay it forward to the community. 
The idea is to level the playing field for women entrepreneurs and to champion the next generation of women founders to pave the way ahead. 
You have a dedicated community of women change-makers to back CXXO as mentors. How did you zero down on these names?
One of the gaps women founders often mention is the lack of access and networks. For this, we wanted to create a community of exemplary women who are trailblazers and are passionate about championing the next generation of women founder-CEOs.
Each Champion brings their unique experiences & diverse networks to help the female founders build hyper-growth companies & navigate complexities in their entrepreneurial journeys.
We continue to identify these women and reach out to them. They all come from different walks of life and thankfully many are eager to be part of the CXXO family. Their diverse experience and unconditional support are what make CXXO such a powerful program. I'm very proud of the pool of Champions. 
If you could go back and tell your younger self something, what would you say?
To pace myself. There is time to do it all, one thing at a time. We tend to forget that we will have 40+ years of active work life and this means we will continue to pivot our focus and reinvent our purpose several times in our career.
What would be your advice to women pursuing entrepreneurship in India?
a. Self-advocate, you must be comfortable speaking for yourself. Raise your hand for high-visibility projects. Visibility comes from opportunity. Showcase your accomplishments. Ask for what you've earned. Accept compliments, don't rush to disregard them or divert them to someone else.  
b. Shun the guilt. Women are more likely to grapple with guilt of some kind or another. 'Mom guilt' might be the obvious one, but it's certainly not the only one. Women worry that their husbands/partners might feel insecure if they earn more money than them.
c. Apologize less. Women tend to apologize a lot more than men. You will be making tough decisions, and there's no reason to be sorry about it.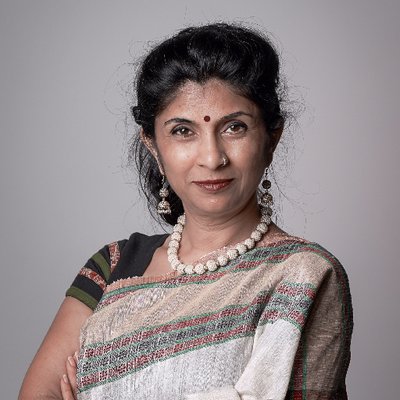 What's next for you?
Giving back. I actively reflect on how I can add value and make a difference.
Kola lives in Bengaluru. Her journey has been awe-inspiring. Team POPxo wishes her all the luck in her future endeavours.
Featured Image Courtesy: Vani Kola