Tiny But Mighty: The POPxo Eyeshadow Kits Are Affordable, Travel-Friendly & Cute AF
POPxo 12 Eyeshadow Kit - Squad Goals
In This Article
The POPxo Eyeshadow Kits make for great gifts for yourself or your friends. I mean, have you seen a cuter palette?
What Is It?
The POPxo Makeup Collection has four different eyeshadow palettes – three quad (four) kits and one 12 shade palette. The quads come in the variants: Drama Queen (smokey & brown shades), Hot Mess (bright matte shades), and Send Noods (nude shimmer and matte shades). The POPxo Makeup Squad Goals 12 Eyeshadow Kit has a mix of shimmer and matte shades in colours ranging from nudes to blues and purples. 
Why We Love It
These non-toxic, cruelty-free eyeshadow kits are super pigmented with an intense colour payoff and blend beautifully on your skin. Enriched with vitamin E, each palette sports trending colours that allow you to experiment with different looks without compromising on quality. They're also long-lasting, crease-proof, and super duper cute – what more do you need?
How To Use It
You can either apply each shade by itself on a primer base for an intense, colour-block look. Since each palette also has transition shades, you can add dimension to your look with the nude matte shades. Use them as your base and then apply your shimmer, or darker matte shades over it.
Darker eyeshadow shades like black and brown can even be used as eyeliners since they are so highly pigmented.
What It Looks Like
Each of the palettes has a magnetic closing over ridicilosuly cute pink paper packaging, check out the swatches below.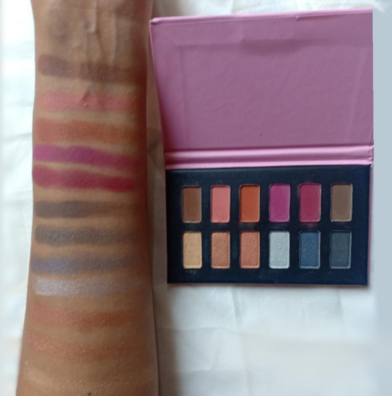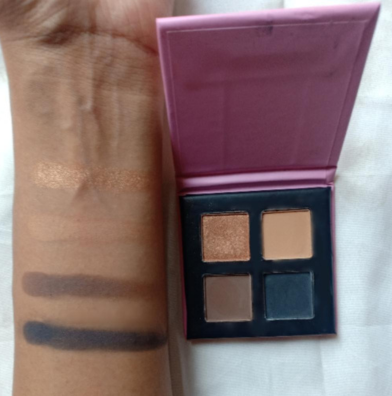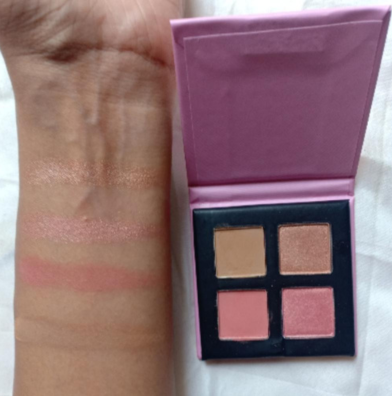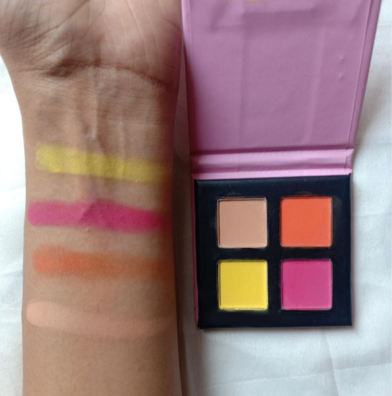 Compact Yet Versatile:
Small packaging, big colour payoff.
In Conclusion
I've got my hands on all of them since they're such a steal and still have such an amazing formula. 
Recommended For You
The MyGlamm Jet Set Eyes Kajal Eyeliner Won't Budge Till You Want It To
The POPxo Glow Goals Illuminating Sunscreen Gave Me Glazed Skin + SPF Protection!
Want Buttery Smooth Skin? Try The Bath & Body Works Gingham Ultimate Hydration Body Cream
Nothing's Set In Stone, Except Your Makeup After The MyGlamm POSE HD Setting Powder!
The MyGlamm LIT Liquid Matte Lipstick Is Shraddha Kapoor's Go-To & I See Why
The MyGlamm LIT Lipliner Pencil Is The Best Lipliner I Tried In 2023
---
© 2023 THE GOOD GLAMM GROUP