Ever taken inspiration from one of Kangana Ranaut's classy chiffon saree looks? Well, you have another iconic fashionista to thank!
Chiffon sarees were popularised by the late Maharani Gayatri Devi aka the biggest fashionista of India. Way ahead of time, Gayatri Devi reinvented the saree look and gave us the style blueprint for the modern Indian woman. Here's everything you need to know about her inspirational fashion journey: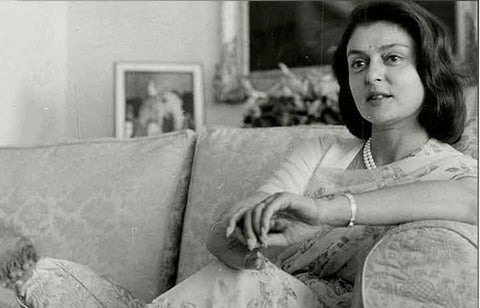 The Story Of Maharani Gayatri Devi
Born to Maharaja Jitendra Narayan and Maratha Princess Indira Devi into the Koch royal dynasty of present-day Assam, Gayatri was educated in Europe at the Glendower Preparatory School, London. She carried her Western ways to the country while holding tight to her Indian roots and that's exactly what made her so special. The confluence of Western and Indian ideologies reflected in her style as well, making her the biggest fashion influence of her time.
Gayatri was just 12 when she fell in love with the 21-year-old Maharaja Sawai Man Singh II of Jaipur. Both were worlds apart. Gayatri's mom wanted her to live a free life and rejected the idea of an arranged marriage for her darling daughter. Meanwhile, the king of Jaipur already had two wives, both from arranged marriages. They met during a polo match in Calcutta and thus began six years of secret courtship. Gayatri's mother was against the match as she feared life would be difficult for the princess as a third queen in the conservative state of Rajasthan. However, Gayatri had made up her mind. Of course, she faced challenges.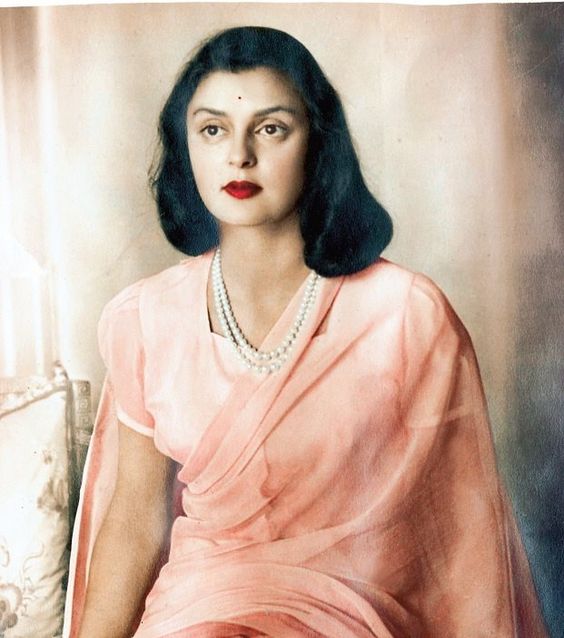 "The nearer we drew to Jaipur, the more terrified and unsure I became. I tried desperately not to show it, but Jai I think understood how I felt. As we entered the station, the servants pulled down the blinds around our carriage and very gently Jai told me to cover my face," she recollected in Lucy Moore's Maharanis. This is when she set out to fight against the purdah system, started Maharani Gayatri Devi School and taught the new generation of Jaipur girls it was time they give up on the idea of veils. That was the beginning of a revolution.
"Never Wear Emeralds With Green" 
Instead of practising purdah, Gayatri proudly flaunted her wavy bob hairdo which looked mighty cool with her rich arsenal of French chiffons. The pastel hues of her gauzy sarees became a major trend. Everyone's eyes would be fixated on Gayatri when she entered rooms wearing her dreamy drapes. She inherited her love for chiffons from her mom and would often get them designed with unique paisley or hand-painted motifs and resham embroidery. Her sequinned sarees had a fan following of their own as well. However, the beauty wasn't just in what she wore but also in how she wore it.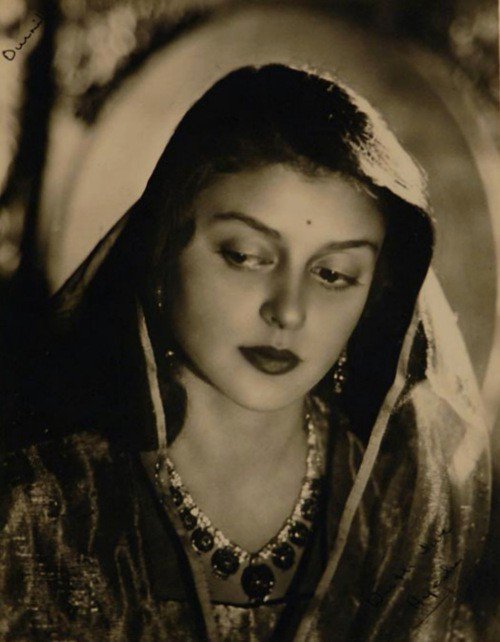 Gayatri had a very strong sense of style. She had a penchant for berry red lippies and would often style her sarees with delicate pearls and statement emeralds. She even gave some styling tips in A Princess Remembers: The Memoirs of the Maharani of Jaipur. Quoting her grandmother in the book, she wrote, "Never wear emeralds with a green sari as I had, they look so much better with pink."
To date, Jaipur royal family, Rajput women, and even Bollywood stars continue following her style tips.
When Maharani Gayatri Devi Inspired Sabyasachi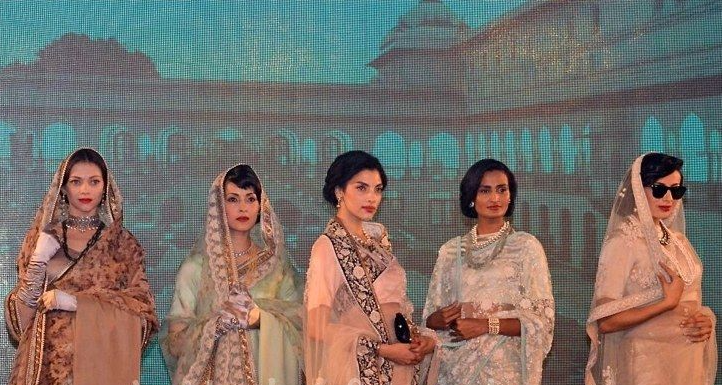 In 2012, ace couturier Sabyasachi presented five limited edition sarees inspired by Maharani Gayatri Devi to mark the launch of Rambagh Palace, a book that chronicled the story of the queen's palatial Jaipur home. From the pastel hues to the delicate embroidery, the sarees reminded everyone of the late queen's graceful wardrobe.
Maharani Gayatri Devi passed away in 2009 but her legacy continues to live on. She has left an indelible mark on Indian fashion and we are yet to see a fashionista like her!
Featured Image: Twitter