Moms deserve the world. Nothing less. And while this applies to every single day of the year, Mother's Day is the perfect time to remind her just how special she is. This is your chance to spoil the woman who pampers you every day. A good start would be to give her a break and take over all her household chores and responsibilities. Taking it up a notch is recommended as well with thoughtful gifts that are sure to bring a smile to her face. With Mother's Day right around the corner, we have curated a list of gifts that will be perfect for all the beautiful mommies out there. From the jewel-loving mum to the skincare junkie, here's something for every mother out there. Scroll down to see our curated list:
Goldie Bracelet By Toqn
Buy it here 
This 18k gold bracelet with zirconia stones is a versatile accessory that will never go out of style and will go beautifully with almost every outfit. 
Polki Studs By A Jewels 
Buy it here
Did your mom love Alia Bhatt's bridal look? If you answered "yes," she is sure to admire these standout polki studs by A Jewels. 
Emerald & Diamond Rings By Dhirsons Jewellers
Buy it here
If your mom happens to be an absolute fashionista who likes to make a statement, might we recommend these emerald and diamond studs by Dhirsons Jewellers that will go beautifully with pink chiffon? 
The Eternal Flower Diamond Pendant By Tanishq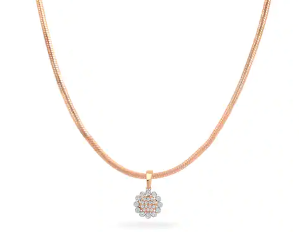 Dainty and divine, this minimal pendant by Tanishq will make for an excellent everyday accessory.
Rumeli Studs By Aulearth X JJ Valaya
Buy it here
Made with recycled brass and an antique gold finish, these  Aulearth X JJ Valaya studs have our attention for the symmetrical silhouette further accentuated by five carats of regal moss stones and morning stars.
Baguette Earrings By Avior Jewels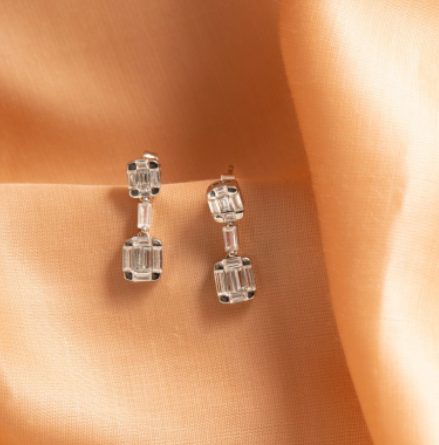 This pair of chic baguette earrings by Avior Jewels will be perfect for those who are on a tight budget and want to gift jewels to their mom.
Pillow Tabby Shoulder Bag 18 & Mini Skinny Id Case By Coach
Buy it here
Feel your mom needs a bag upgrade? This coveted combo by Coach is perfect to liven up her everyday looks. 
Fuchsia Sherai Tote Bag
Buy it here
Here's the perfect gift for anyone who has a thing for colour-pop accessories. We love how the green detailing on this Casa Pop tote provides a sharp contrast to the fuchsia base. It's a beauty!
Mila Shoulder Bag By Miraggio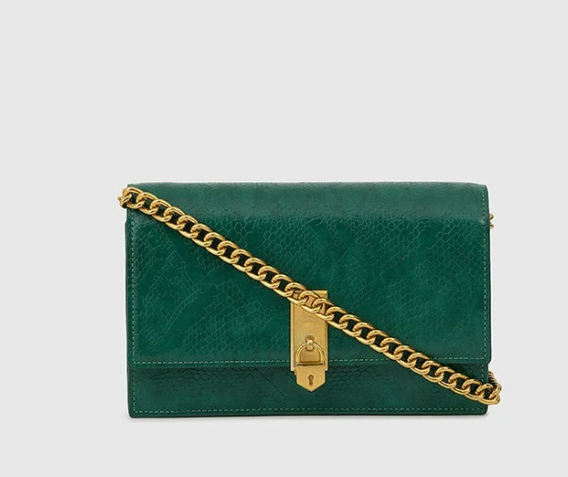 The very charming Mila Wallet by Miraggio features a foldover flap push-lock with gold ornate and a shoulder drop that makes it easy for you to carry it in hand or on your shoulder.
Colour Block Heels By Aprajita Toor
Buy it here
These Aprajita Toor block heels will look glorious with solid cotton sarees and make your mom look like an absolute fashionista this summer. 
Unique Juttis By House Of Vian
Buy it here
Truly exquisite, the Noor Zahira juttis by House Of Vian are a work of art. We love the off-beat black and white combo and the intricate thread embroidery on these beauties. 
Cha Cha Kitten Heels By Fizzy Goblet
Buy it here
Cha-Cha-Cha is an equal parts groovy and fun dance form and so are these sandals. The infusion of dramatic hues with white and chain detailing, make them a must-have shoe design in any footwear connoisseur's collection. 
Roseslipper By Disney X Aldo
Buy it here
One is never too old to experience their Disney princess moment. Here's your chance to help your mom live hers with the stunning Roseslipper heels from the Disney X Aldo collection.
Purple Sneakers By Hush Puppies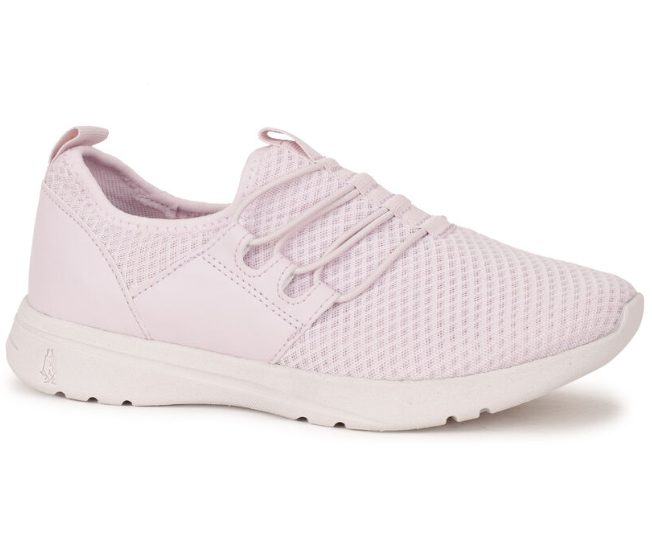 Help your mom clock in her 10k steps every day with this very comfy pair of sneakers by Hush Puppies. These sneakers pay homage to empathetic and considerate new age leaders who know how to keep their teams productive and driven.
Casual Slipper By Woodland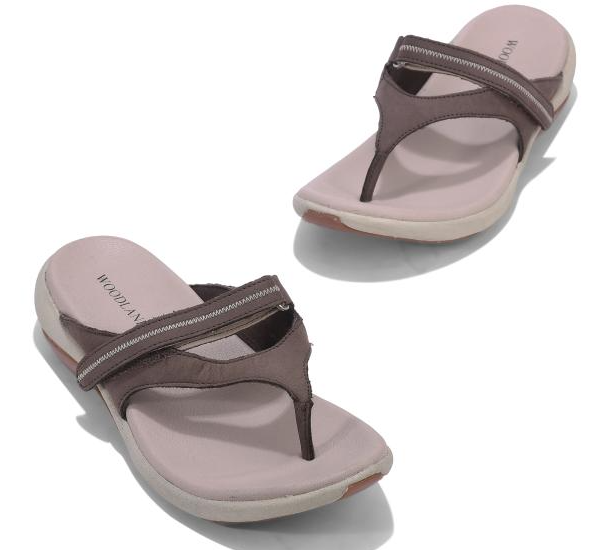 Perfect for warm weather, the brown casual slipper sandal is built from durable nubuck. The round-toe slip-on sandals feature thick cushioned straps with a Hook & Loop closure for a custom fit, cushioned footbed and a flexible sole for comfort.
Embellished Belt By Deebaco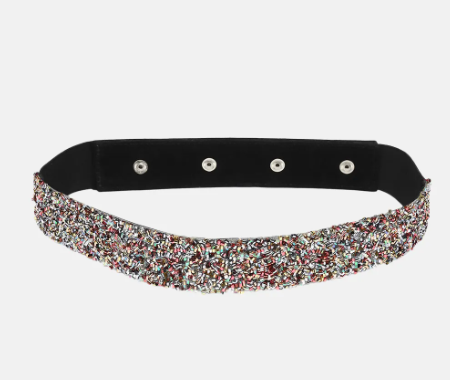 This Deebaco belt will be perfect to spunk all her saree looks.

Marble Trinket Box By Orvi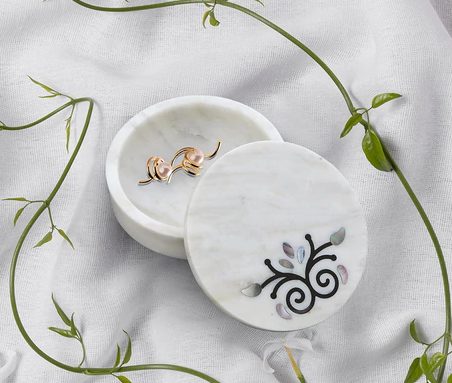 A charming marble accessory that can fit in the palm of your hand, this jewellery and trinket box is a great gifting and home accessory.
Indigo Pave Band By Carat Crush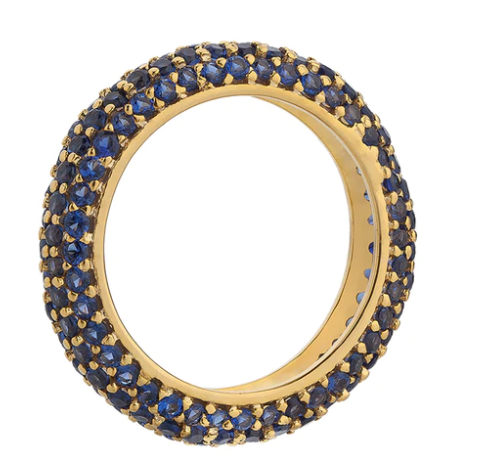 Here's the perfect pick if your mom has a thing for stackable jewels. She can add this band with any diamond band to add a pop of colour to her everyday looks.
Floral Polki Tops With Ruby Beads By Diamantina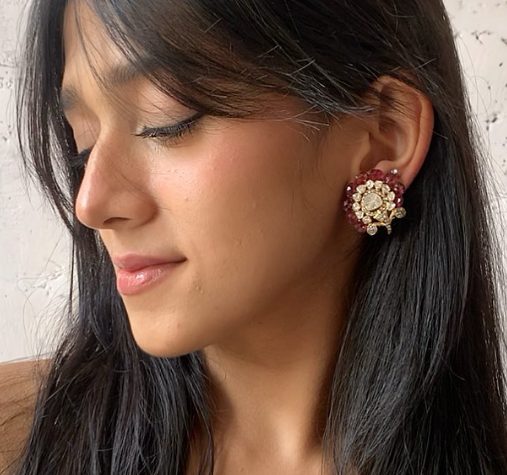 We love the intricate detailing on these unique floral polki tops with ruby beads by Diamantina Finew Jewels.
Rewind Ring By Prakshi Fine Jewelry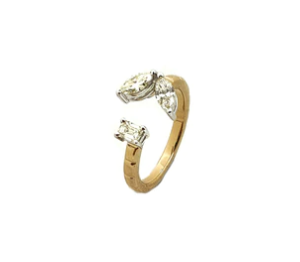 Crafted with marquise and emerald cut solitaires, this Prakshi ring is truly exquisite and will be the perfect gift for your precious mother.
Dandelion Twinning Sets
Buy it here
Here's the perfect appreciation gift for all the mommies around you. Get them and their little ones this vibrant Dandelion set that they will love to twin in.
Eggshell Overlap Tassel Dress By Ki And Co.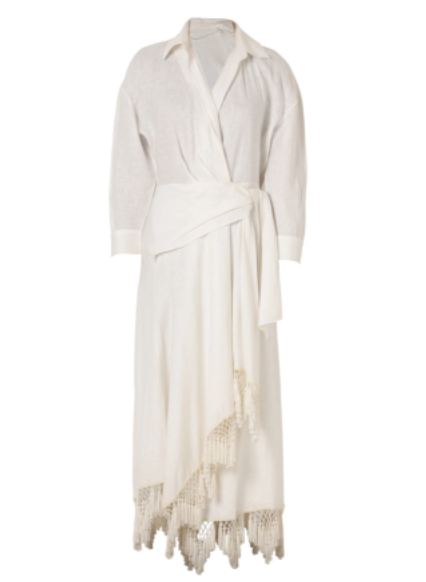 Elegant wrap dress in linen with tassels and a gathered waist, this Ki And Co. beauty will be the perfect addition to your mom's summer wardrobe. The distinctive feature is the tasselled hem that gives it a unique appeal.
Floral Woven Open Front Jacket By Cloth Haus
Buy it here
This Ajrak open-front jacket by Cloth Haus can be styled in a number of ways and will go well with both Indian wear as well Western basics.
Elegant Dress By StalkBae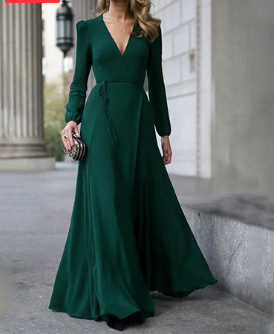 Take your mom out for a fun date and also, help her get ready with this elegant maxi dress by StalkBae.
Double Ikkat Patola Saree By Sims Designer Studio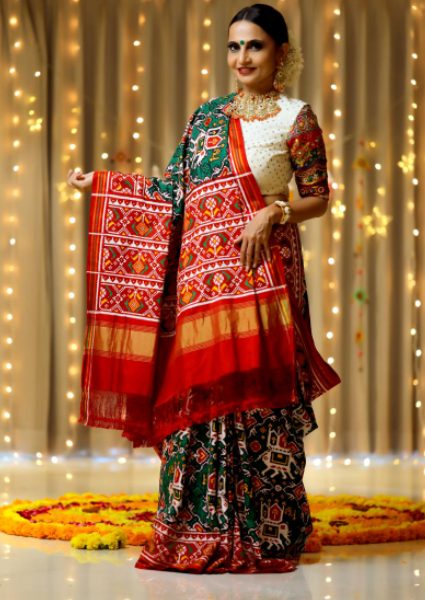 Vibrant and luxe, this Patola saree is something that every Indian mom is sure to love.
Mila Plain Linen Scarf By Forever New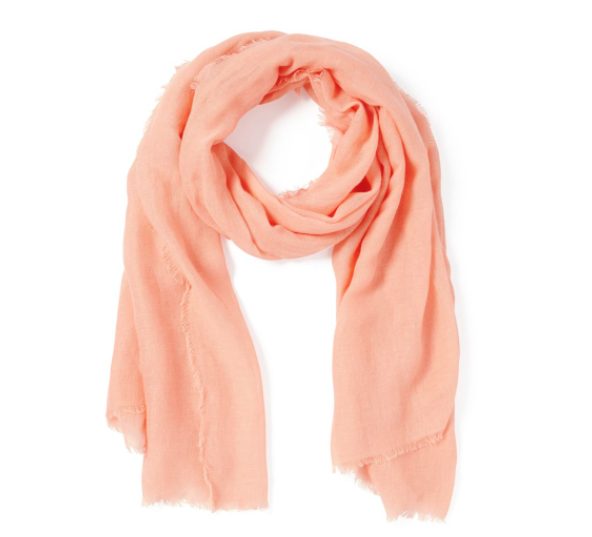 Summer appropriate and oh-so-pretty, this linen-blend scarf can dress up any basic summer separate sans any efforts.
Hot Brush By Ikonic Professional
Buy it here
This Mother's Day, fix all her hairstyling woes with this star product by Ikonic Professionals. The hot brush makes it super convenient to mould the mane as per your whims and proves to be a blessing on days when you are in a hurry. The brush has been smartly designed to protect the hair from any damage and give you a glossy, frizz-free finish.
Dyson Airwrap
Buy it here
Here's a hair styling tool that sits on the numero uno spot in every beauty girl's shopping list at the moment. This Dyson beauty comes with six attachments, a complimentary 40mm long barrels set, and a 45mm round brush to give your hair a salon finish.
Glamm Summer Days Kit By My Glamm
Buy it here
Say hello to summers with this specially curated 'Glamm Summer Days' beauty box by MyGlamm for the glammest, most glowing makeup ever!
Pro-Keratin & Argan Oil Combo By St. Botanica
Buy it here
Is your mom looking for a solution for frizzy, dehydrated, and breakage-prone hair? St. Botanica's Pro-Keratin & Argan Oil shampoo, condition, and hair mask combo is a three-step regimen that will help provide more manageable and silky smooth hair. 
Proper Care Down There Kit By Sirona
Buy it here
Help your mom tone, moisturise, and treat her intimate area gently with the all-new 'Proper Care Down There' gift set by Sirona.
Magic Shrooms Hair Mask Bars By Switch Fix
Buy it here
Extreme weather can cause hydration to disappear from our scalp. Thankfully, the magic of mushrooms and baobab lies in their ability to lock in hydration and fix flakiness. This pack of hair mask bars is going to be a lifesaver this summer.
O3+ Vitamin C & Turmeric Glow Gel Cream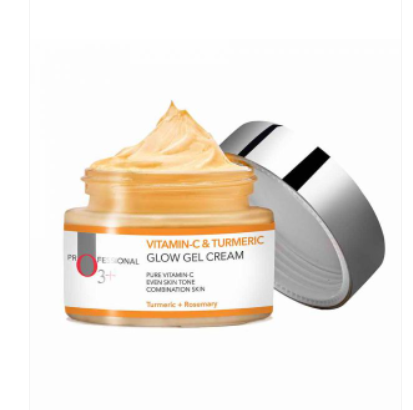 Here's a gentle daily moisturiser, enriched with vitamins C and turmeric that visibly brightens your skin in as little as three days. Powered by vitamin C, this moisturiser addresses dullness due to dark and ultra-fine spots.
Aloe Vera Hydrosol By Juicy Chemistry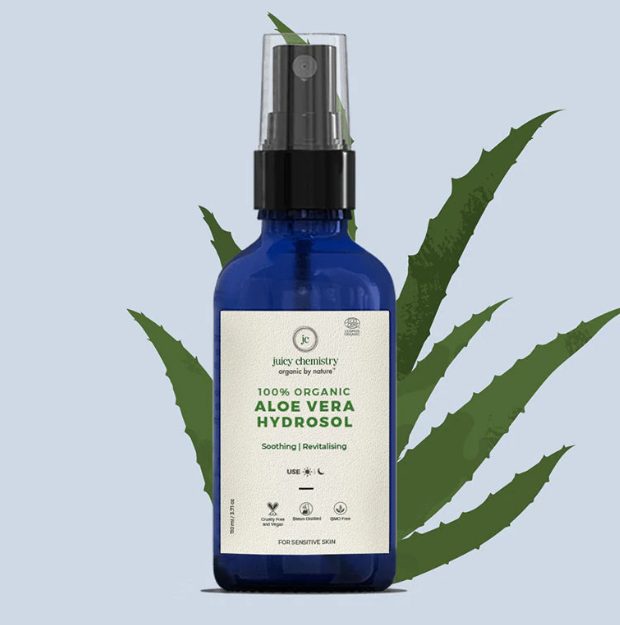 This 100% organic and soothing hydrosol is rich in polysaccharides and essential vitamins that help revitalise, calm and hydrate the skin.
Hamper Of Wellness By House Of Wellness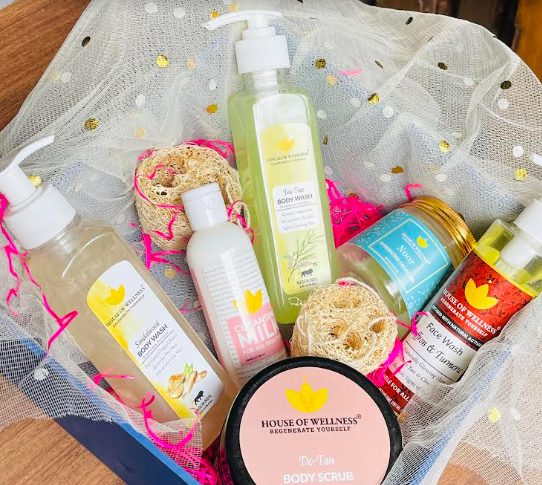 This Mother's Day, make your mom feel extra special by pampering her with a special skincare hamper from House of Wellness. The hamper contains Sandalwood Body Wash, Cleansing Milk for all skin types, Tea Tree Body Wash, Noor Hydrating Face Gel, Saffron and Turmeric Face Wash, and De-Tan Body Scrub to give her a skin spa-like feeling at home.
Love Earth Vitamin C Cream For Skin Protection
Buy it here
This kit contains Love Earth's Vitamin C face wash, face serum, and sunscreen that provide complete protection and nourishment to the skin.
Detan DIY Active Facial Kit By Skin Q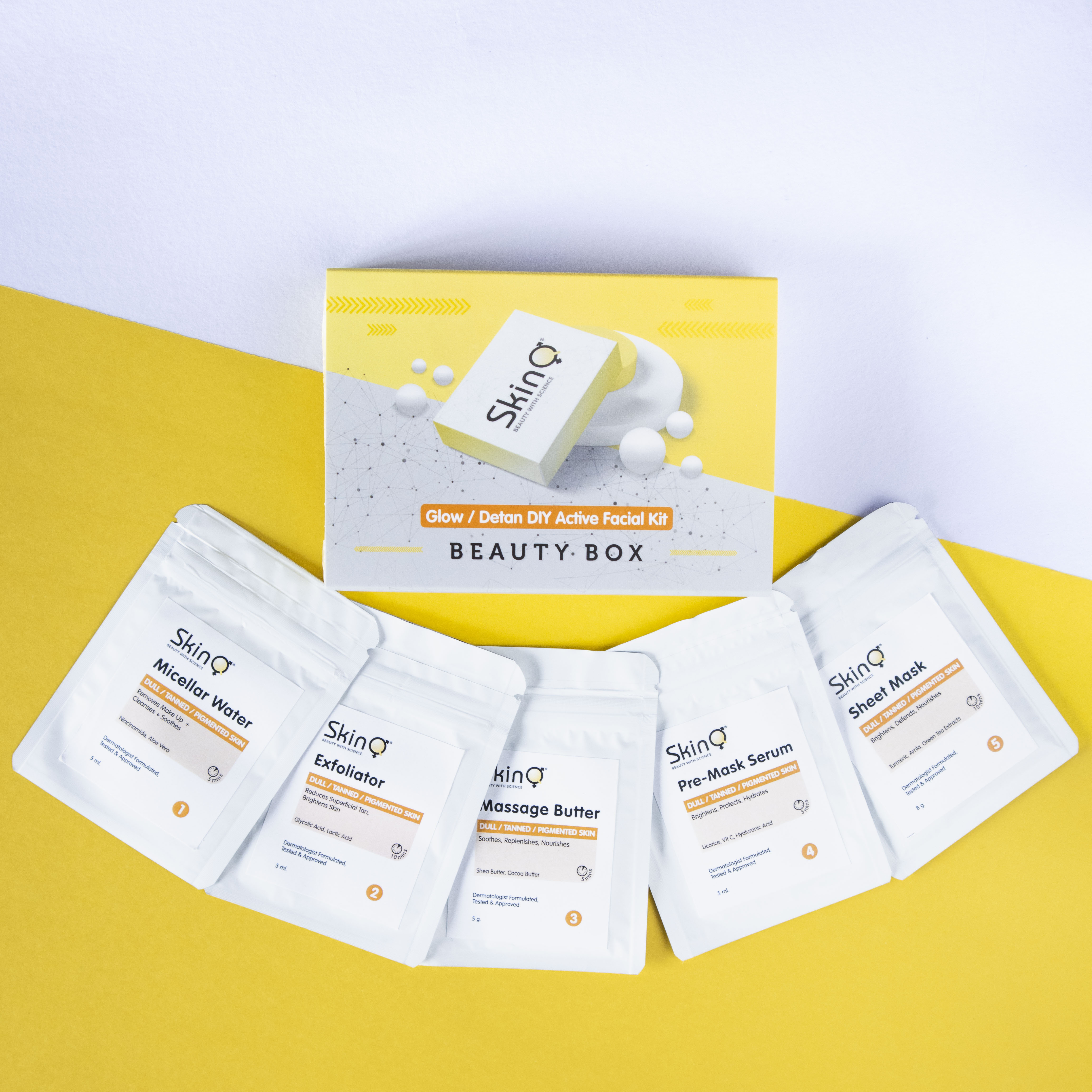 The SkinQ Glow Detan DIY Active Facial Kit is a dullness-fighting formulation to achieve instant glowing and visibly brighter skin. The kit works like a charm on tanned, dull, pigmented, blotchy and uneven skin tones.
Icons For Icons By Anastasia Beverly Hills
Buy it here
The icon in your life deserves something equally flawless this Mother's Day. Spoil her with Anastasia Beverly Hills' Icons Bundle packed with 5 ABH must-haves. 
BodyLovin' Caramel Popcorn & Chill Gift Kit By Plum
Buy it here
Get droolin' over the scrumptious aroma of caramel drizzled on steamy popcorn with this special box and remind your loved ones that they TRULY are a snack. 
Joint Pain Oil By Secret Alchemist
Buy it here
This is a synergistic concoction of therapeutic oils in secret proportions to alleviate joint pain. Handcrafted with love, this blend of love, Roman chamomile, and sage others will help her feel revitalised by increasing blood flow in the affected area.
Pigmentation Defence Organic Face Serum By Plantas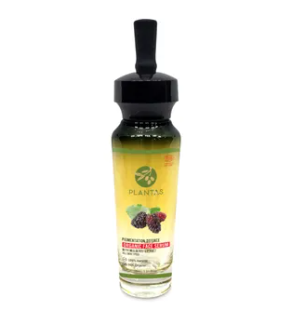 Plantas Pigmentation Defence Organic Face Serum protects the skin from UV rays and prevents dark pigments, reduces dark spots and evens out the skin tone.
Silymarin Under Eye Serum By Derma Totale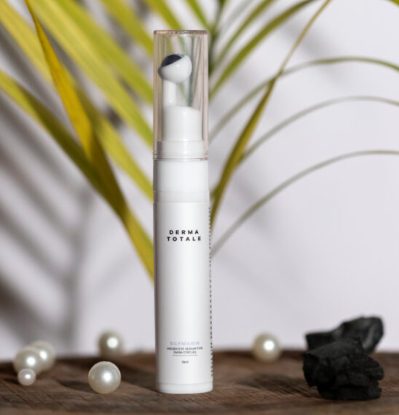 Help your mom get prepared to answer all those questions when people ask you about the "secret to those gorgeous eyes" with this heavy-duty serum by Derma Totale.
Kiko Milano Skin Trainer Eyes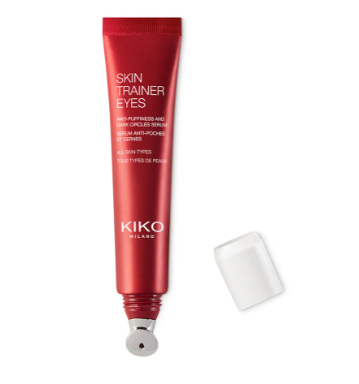 Help your mom say goodbye to eyebags and dark circles with this holy grails product by Kiko Milano.
Bright Skin Combo By Azafran Organics
Buy it here
Help her get clear and bright skin with Azafran Bright Skin combo which includes Skin brightening Face wash and face cream, Deep Cleansing Clay Masque, D'fend SPF 50 Cream, and Australian Tea-tree Anti-blemish Soap. 
Indulgent Gift Set By Ayouthveda
Buy it here
From hair care to skin rejuvenation, this gift kit by Ayoutveda has everything your mum needs for her self-care routine.
Nua Dark Spot Correct Serum
Buy it here
Nua's unique quadra boost serum combines four powerful actives to fade dark spots, even skin tone, & boost skin health.
Zero White Caste Sunscreen By Foxtale
Buy it here
Foxtale's broad-spectrum sunscreen is formulated with niacinamide and other powerful vitamins to protect skin from UVA + UVB rays while preventing and reversing free radical damage. Ask your mom to use it daily for even skin tone, fewer fine lines, and healthier skin.
Soak & Slather Berry Bath Set By The Bodyshop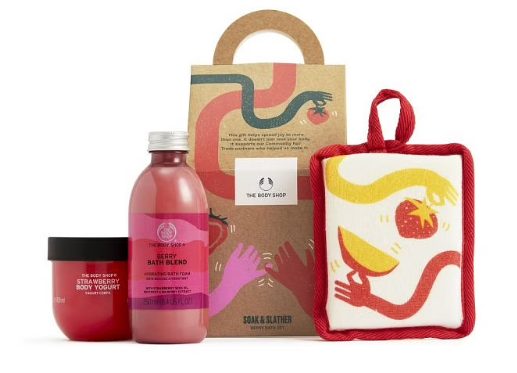 Make someone's time in the tub extra indulgent with our Soak & Slather Berry Bath Set. The perfect gift for those that like to relax and unwind, this duo will leave their body feeling hydrated, nourished and loved.
Eye Blender Brush By Proarte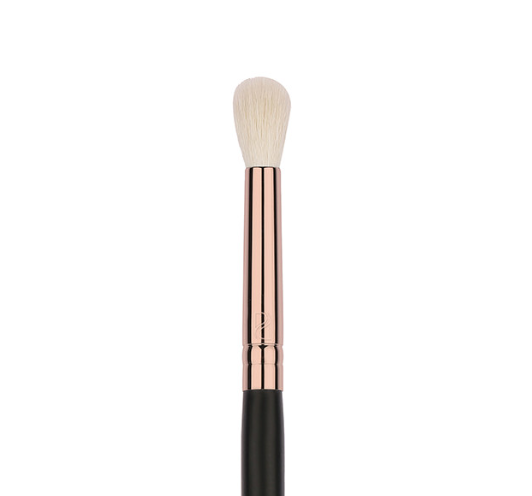 Proarte's eyeshadow blending brush features a soft thin rounded head that blends eye makeup into a perfectly diffused finish. It is perfect for creating natural-looking eyeshadow! 
Botanical Journal & Pencils By Dots & Doodles 
Buy it here
The Botanical Journal & Pencils bundle contains Dots & Doodles's most loved products and designs that will be a perfect gift for your mum. 
Chandni Triple Wick Mirror Mosaic Jar Candle By Rad Living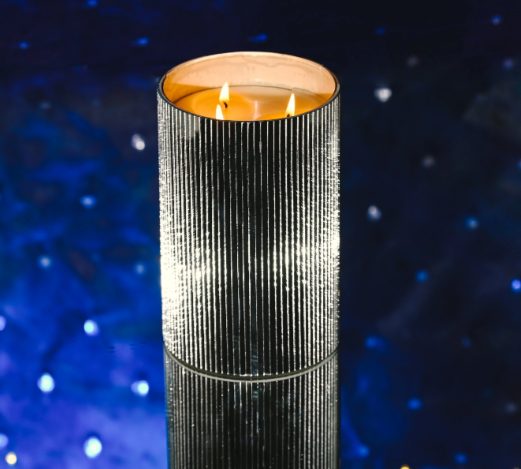 Encapsulated in a dazzling jar with mirrored mosaic handwork, this triple wick candle is sure to bedazzle.
Festive Planter By Project Co.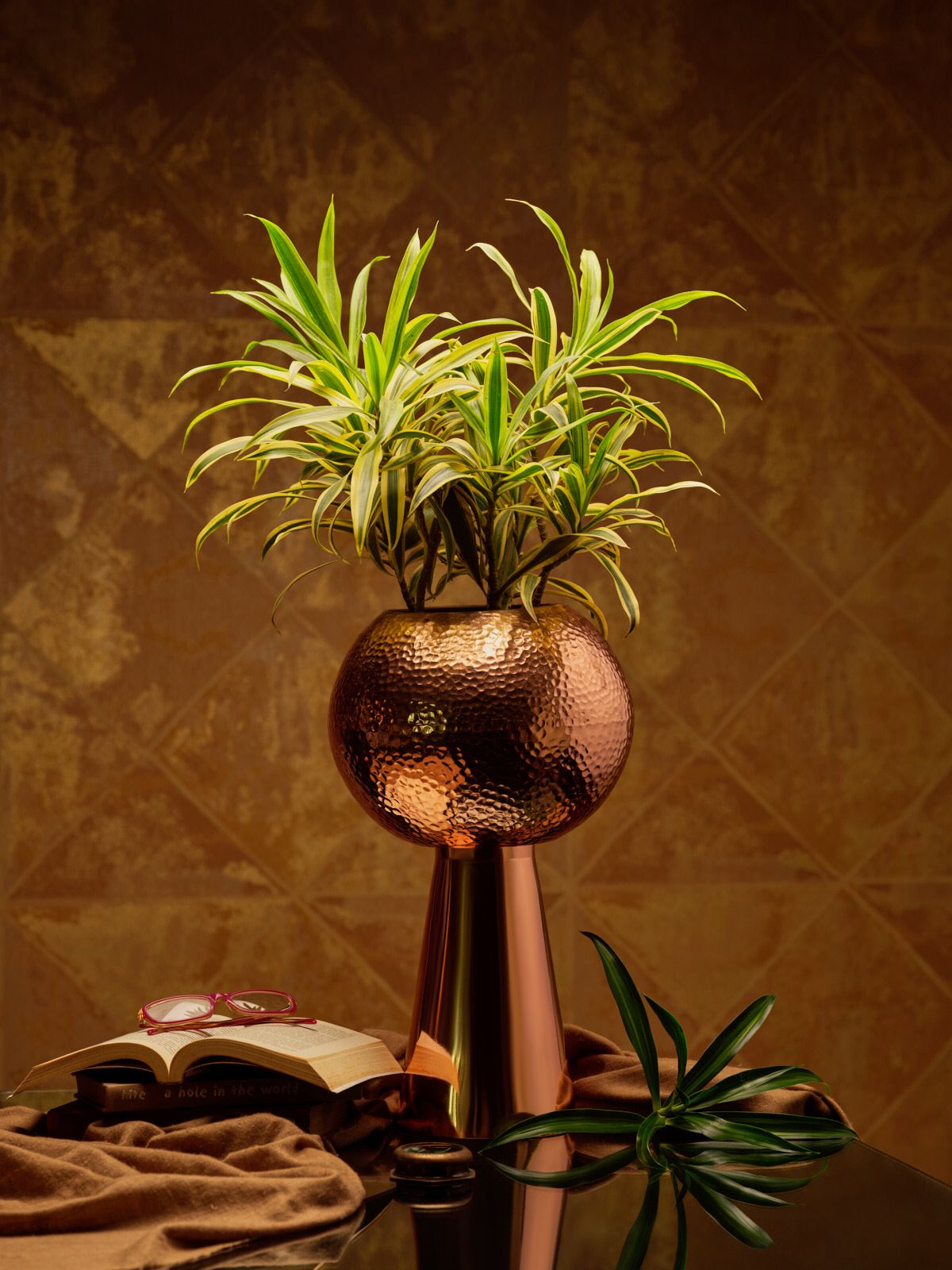 Add a luxe touch to your mom's room with this festive planter by Project Co.
Comforter By Boutique Living
Buy it here
Moms give the best hugs. Don't they? Well, this super comfy comforter by Boutique Living is here to match up to her warmth. 
Milano Orange Queen Printed Cotton Bedsheet Set By Layers
Buy it here
This vibrant and lightweight queen-size bed sheet set is enhanced with a cool summer print and will impart a fresh appeal to her bedroom decor.
Wellness Loose Tea Ki By Octavius Tea
Buy it here
Here is a complete wellness kit with five healthy teas that will take care of your mum's well-being. These loose-leaf tea blends contain nutrient-rich Indian ingredients like turmeric, tulsi, exotic spices, flowers, etc. which have been known for their wellness properties since ancient times.
Buongiorno Granola By Mio Cucina
Buy it here
This crunchy treat by Mio Cucina has the richness of oats, pistachios, almonds, berries, and pecan! It will give a great start to your mom's packed day.
Hamper Of Goodies By SMOOR
Buy it here
This indulgent hamper is sure to satisfy your mum's sweet tooth this Mother's Day.
So fam, all set to pamper your lovely mum this Mother's Day?
Featured Image: Sirona