The Exact Products Alia Bhatt Uses In Her Daily Skincare Routine
Alia Bhatt just posted a skincare vlog with her sister Shaheen Bhatt and she gave out all the deets on her skin concerns and daily routine. From her favourite skincare products to the exact steps in her AM skin prep, the actress is gatekeeping nothing. 
Here's every detail about Alia Bhatt's skincare that will blow your mind.
What Is Alia Bhatt's Skin Type?
Alia revealed that she has combination skin because she experiences both dry patches and an oily T zone. She also said that her pores tend to get clogged and she gets minor breakouts as well which I can totally relate to.
During pregnancy, her skin also got extremely sensitive but she claimed that even sensitive skin products didn't work for her. Her solution was to take a break from too many skincare products altogether.
Alia Bhatt's Skin Insecurities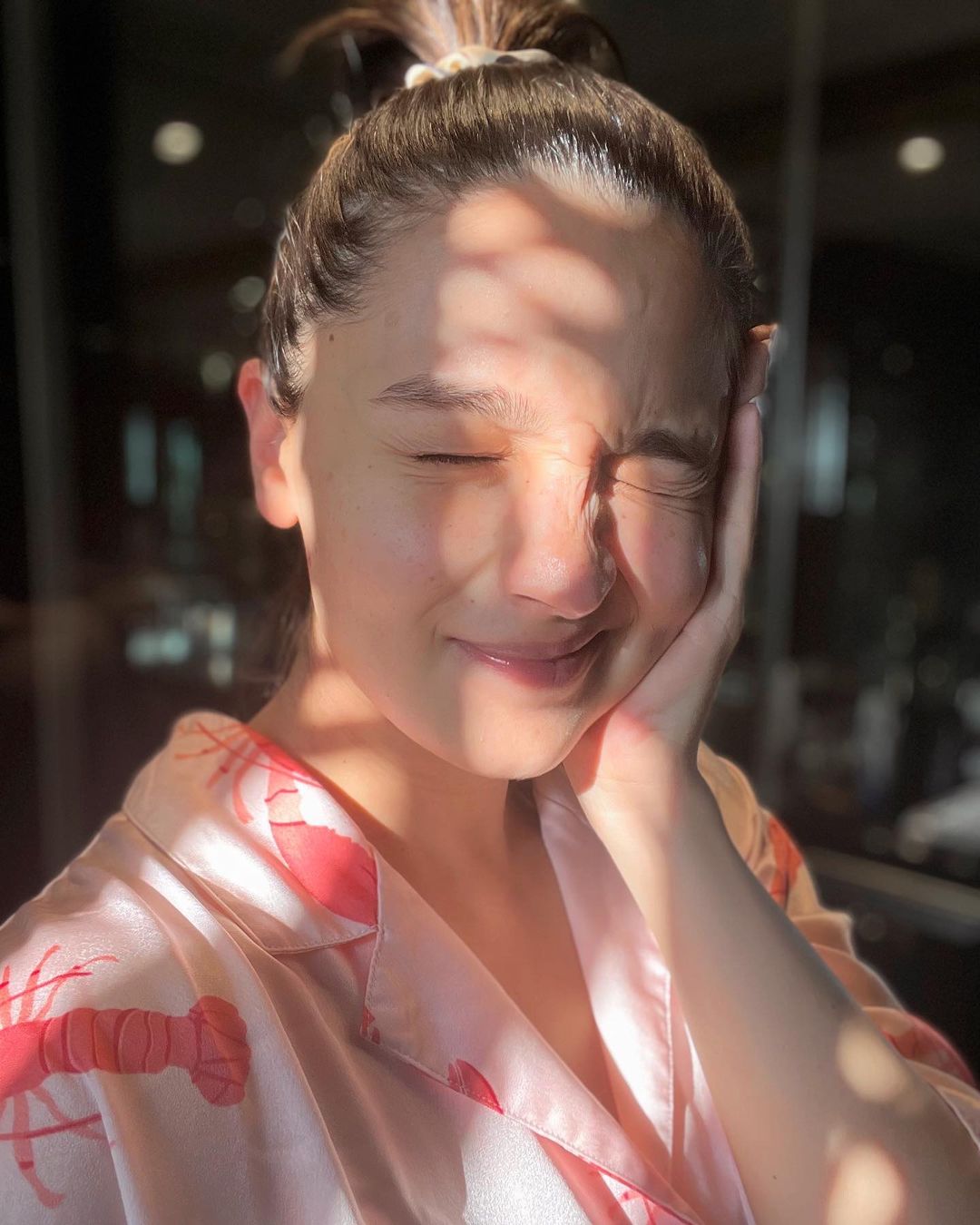 The star said that her biggest skin concern is acne and it feels reassuring to know that even a celeb like Alia shares the same concern as me. She also confessed that she has a bad habit of picking her pimples but using pimple patches has helped her stop.
Alia said she uses the COSRX Acne Pimple Master Patch and I do too. They're amazing!
Alia Bhatt's AM Skincare Routine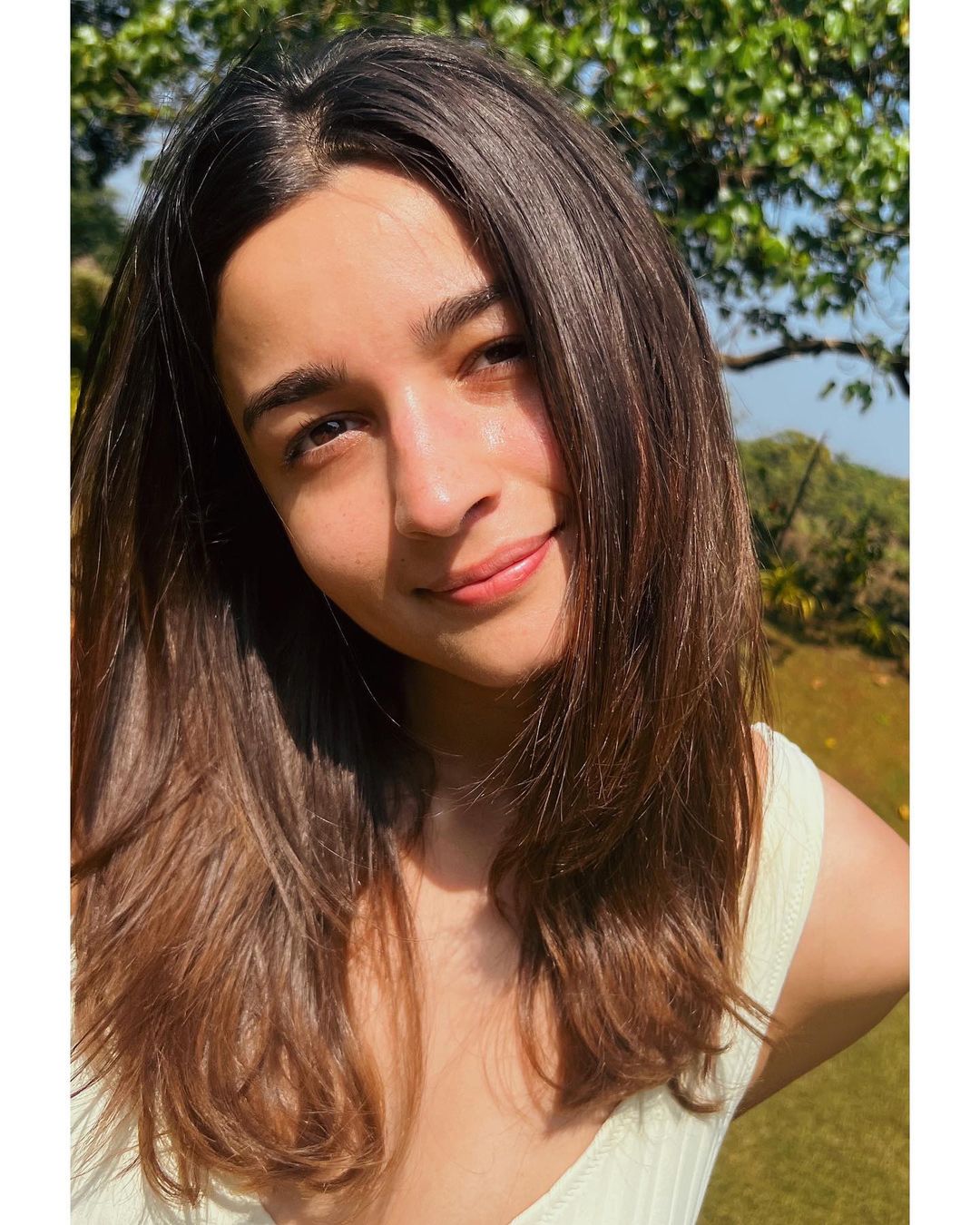 In her vlog, the star revealed the exact steps and skincare products she uses daily. And I've got them all jotted down for you.
Step 1: Cleanser
She said she always starts her day off at the gym and so she only cleanses her skin before her workout and takes a shower after breaking a sweat. 
Alia swears by the Cetaphil Gentle Skin Cleanser because it is hydrating and doesn't strip her skin of moisture.
Step 2: Toner
Instead of a regular toner, Alia loves using a toning mist. She uses the BYOMA Balancing Mist and raves about how the ceramides in the product are skin's hero ingredient.
The exact face mist Alia uses isn't available in India currently but The Moms Co. Natural Ceramide Face Toner is a great dupe.
Step 3: Serum
When it comes to applying serums, Alia usually layers on two of them before moisturiser. She uses the Rhode Peptide Glazing Serum and I now know why her skin is so glowy.
Since Rhode isn't available in India just yet, I will be incorporating a similar product into my routine. My top pick to get a healthy dose of the coveted skincare active, peptides is the Aminu Copper Peptide Serum.
Step 4: Moisturiser
Alia loves using a lightweight gel-based moisturiser during the day. Unless she's somewhere with extremely cold weather, in which case she switches to a cream-based moisturiser. She uses 4 pumps of moisturiser and even applies it on her ears and neck.
The D'you In My Defence is a ceramide-infused moisturiser that Alia absolutely loves and can't get enough of.
Step 5: Sunscreen
The most important step in her AM routine is SPF and I totally agree with her. The cutest part is she draws a huge smiley face in her palm with sunscreen and then applies it. She also said that when it comes to SPF, 'more is more, not less is more'.
Alia uses the ISDIN Fotoprotector Fusion Water Sunscreen SPF 50 recommended by her sister.
Step 6: Lip Balm
She always uses lip balm and she often opts for targeted lip treatments as well. Alia swiped on the Rhode Peptide Lip Treatment. She describes it as having a salted caramel flavour.
Since Rode isn't available, I will be picking up the Fae Beauty Set Of Three Lip Balms.
I'll be following Alia's skincare routine to the T, what about you?
Featured Images: Instagram
© 2022 THE GOOD GLAMM GROUP