Is there a right way to approach a person you fancy? I think not! You can talk to them directly, ask your friend to do it, or ask their friend to put in a good word for you. However, for this guy, his wing-woman was none other than his grandmother herself. Yeah, that's right!
I stumbled upon a video shared by content creator Namman Bhasin and it's super adorable. It starts with his grandmother, Nina, striking up a conversation with a random girl. She asks the girl her name and then goes on to introduce Namman to her. But wait, it gets interesting. After asking about what she does, the grandmother then asks the girl if she would like to exchange numbers with her grandson. She even states how she wants Namman to have lots of friends, especially girlfriends. Okay, how cute is that?
The video was posted by Namman on 7th May and has garnered over 6.8M views till now. Check it out!
Even the netzines couldn't stop praising Namman's grandmother and wished how they also wanted a grandma like her. Take a look at some of the comments: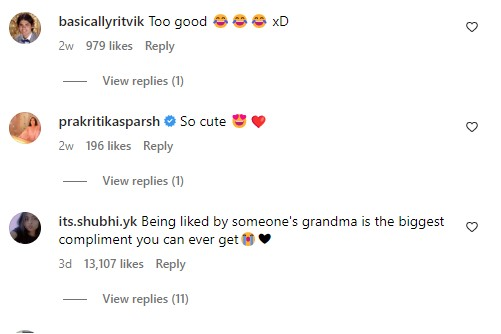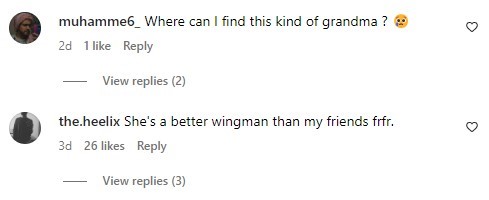 Honestly, who needs Tinder when you have the coolest grandma?!
Featured Image: Instagram