Something about today's morning told us that it was going to be one epic day. And we weren't wrong. We have been waiting for this moment for a long time now, and finally, it's here. Yes, we're talking about Ranbir Kapoor and Alia Bhatt's mehendi pics, and OMG, they're beyond beautiful.
We have to say, Ranbir and Alia's mehendi function is reminding us of a blockbuster Bollywood movie that has it all— romance, drama, and lots of naach gana. While the happy dulha-dulhan look absolutely gorgeous, their uber-stylish guests are adding chaar chand to the occasion. Check out these lovely pictures from #Ralia's mehendi ceremony that are making us fall in love with them all over again:
Straight Out Of A Fairytale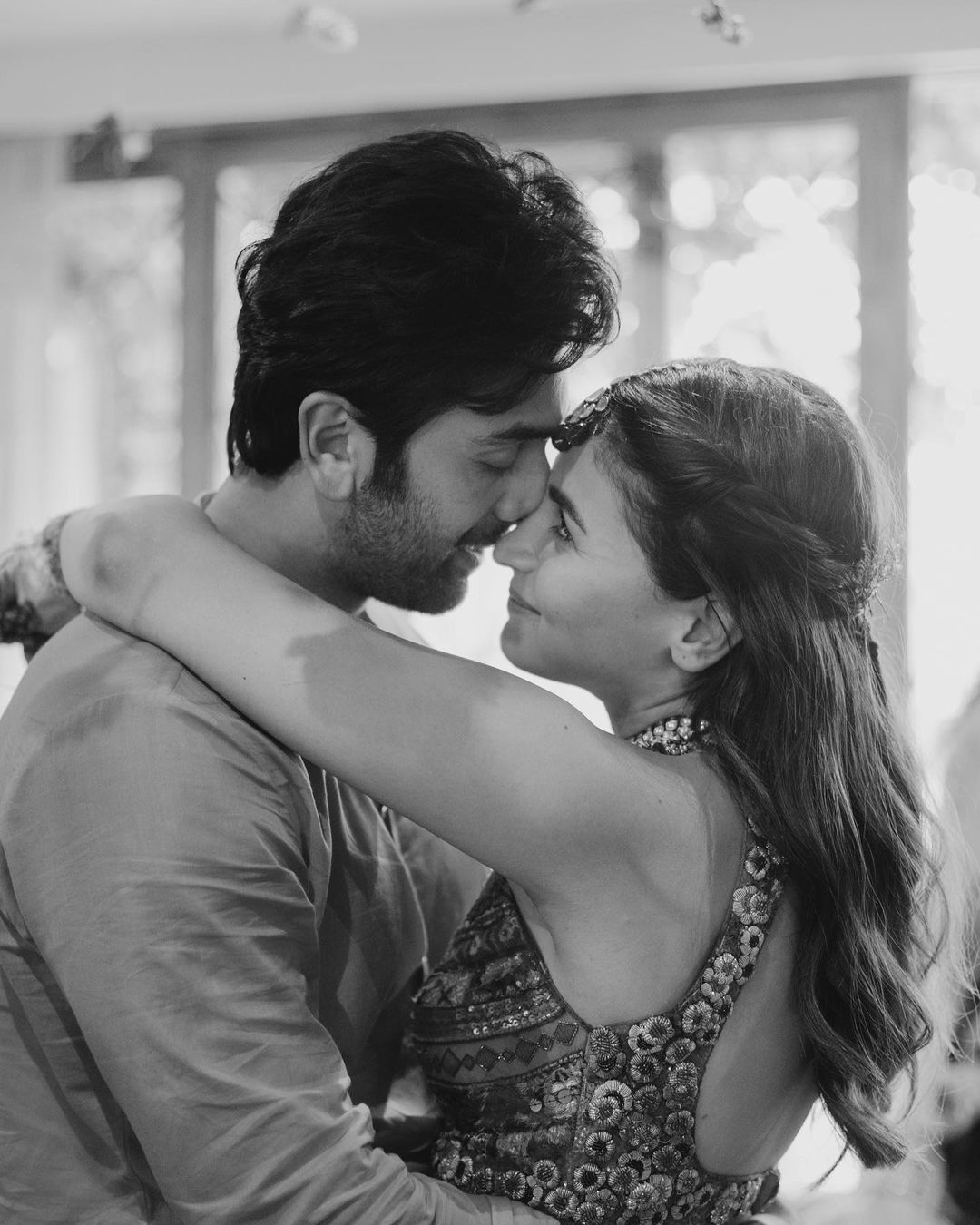 You cannot tell us this photo didn't just tug at your tear-ducts a little. The B-Town duo have their arms around each other, and it seems like this is the happiest they've ever been.
Rishi Ji Was There In Spirit!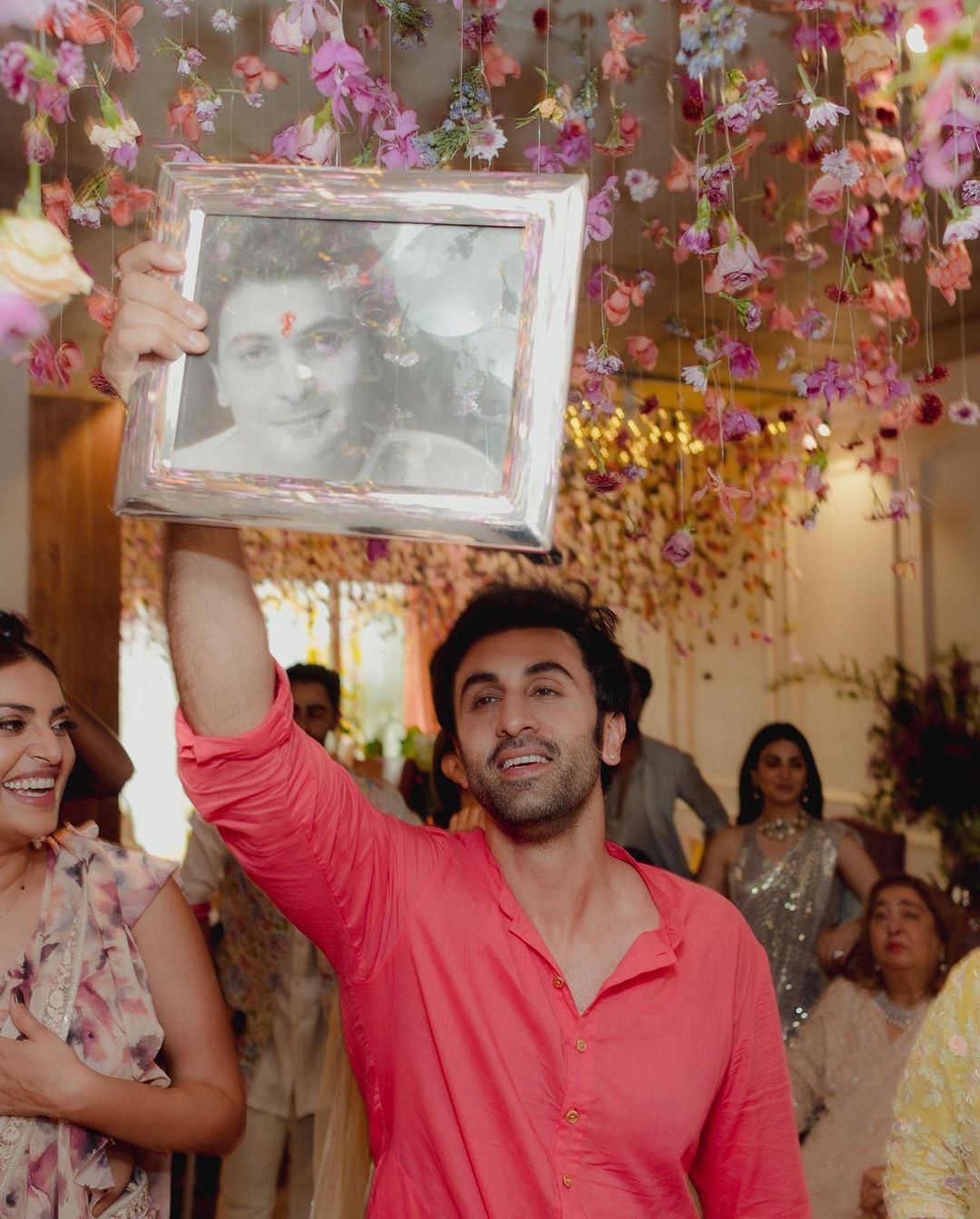 This one doesn't quite need a caption. In a head-swivelling, tear-jerking moment, Ranbir props up a photo of his late father, Rishi Kapoor, during the ceremony.
Red's The Colour Of The Year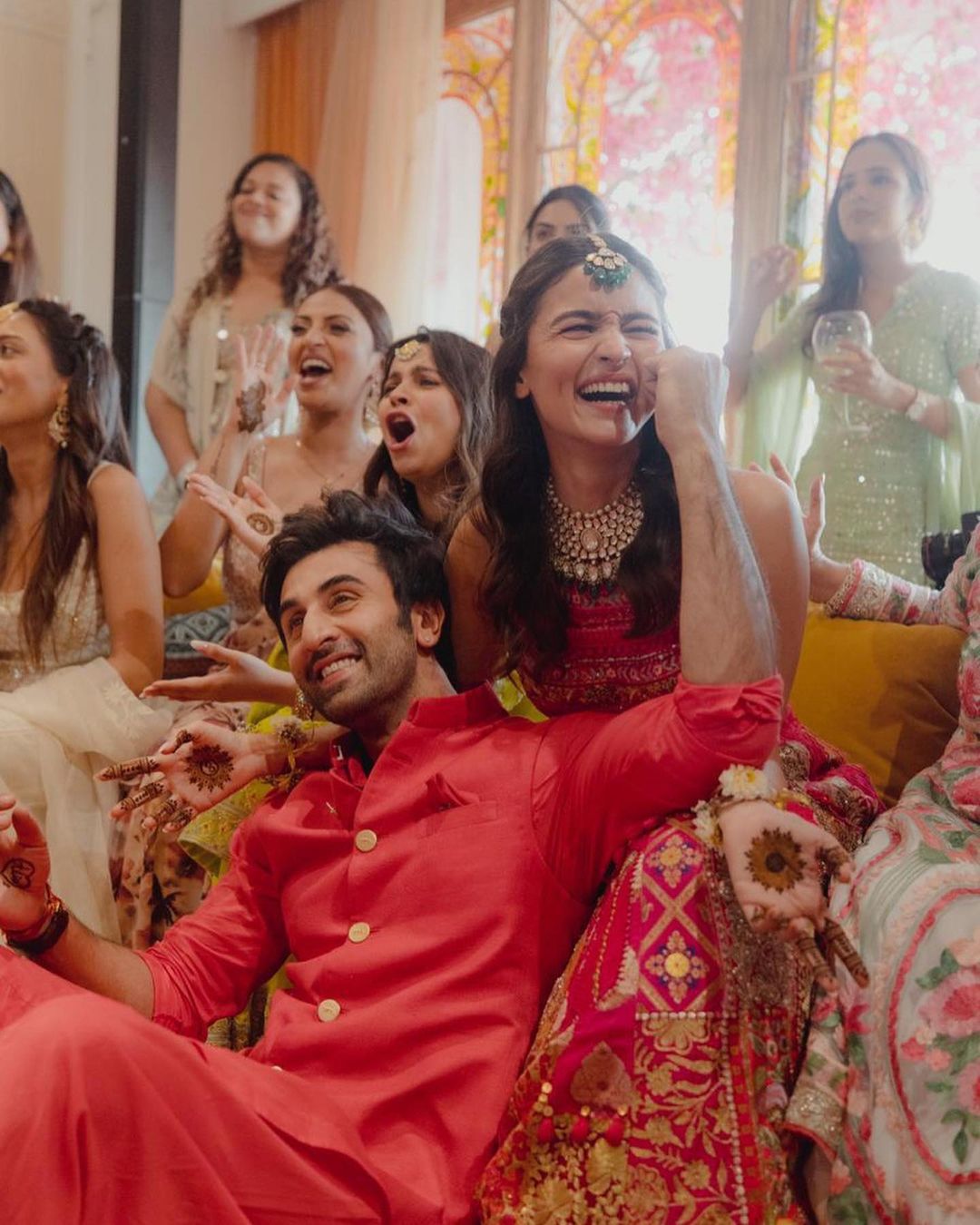 We're seeing a hint of mehendi bedecking the groom's palm—the word 'Alia' scrawled right across. But let's talk about how this photo's brimming with happiness—one that has captured the two of them in their element.
Brimming With Love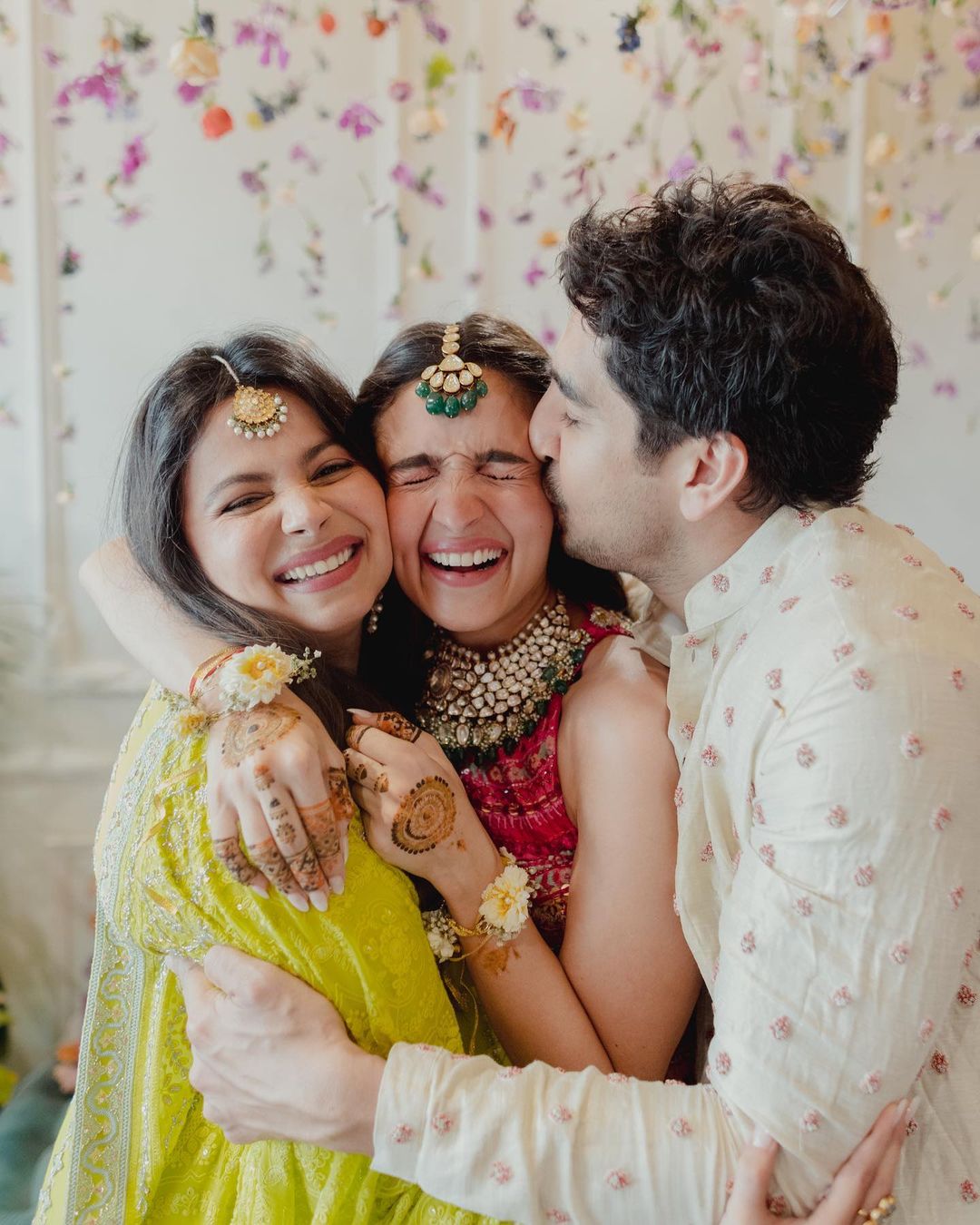 Look at those bright, wide smiles!
Sweetest Surprise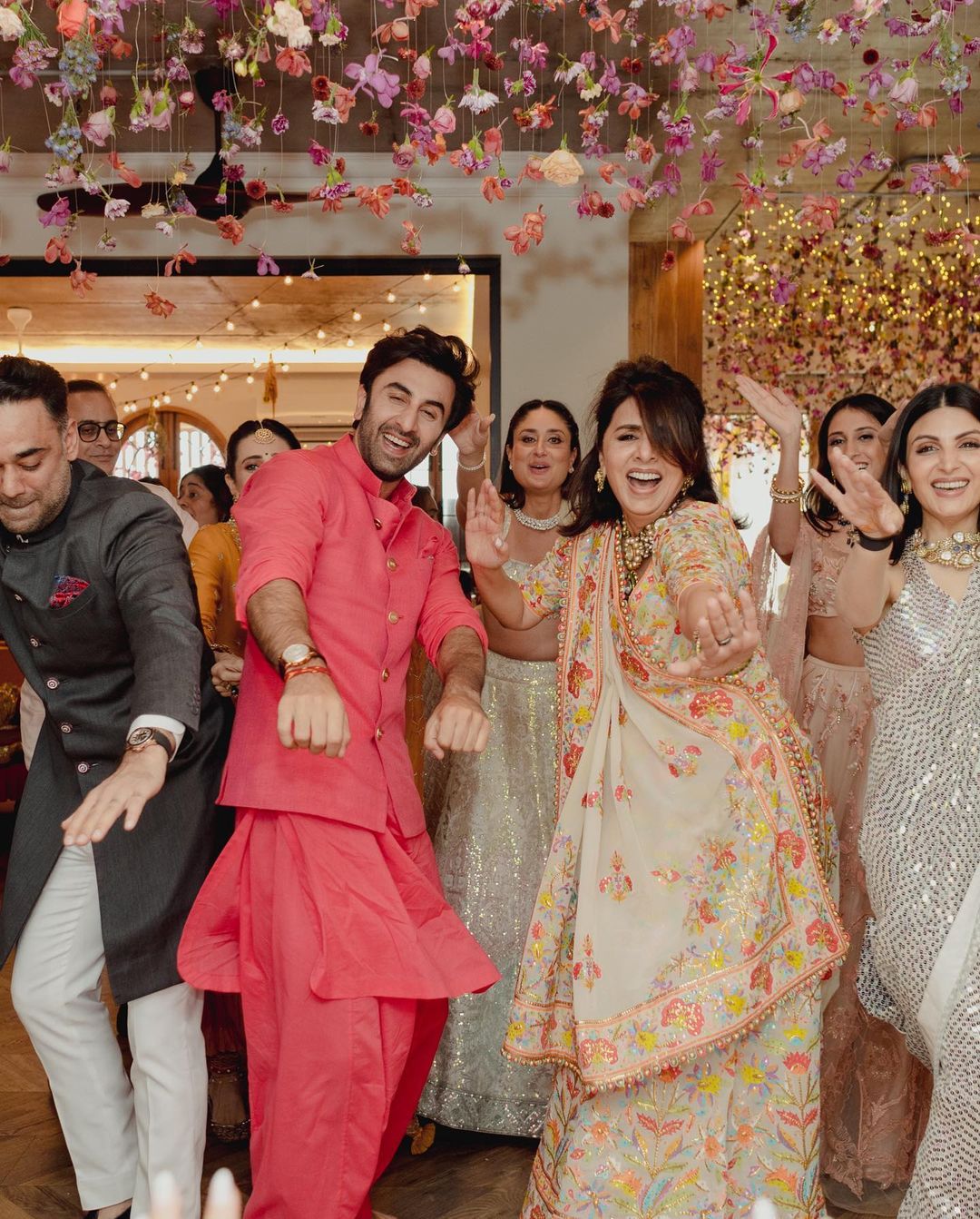 The ladkewalas had surprised Alia with a dance performance and it was the sweetest gesture ever, no? Look at the joy on Ranbir and Neetu Kapoor's face!
Pyaar Ki Nishaani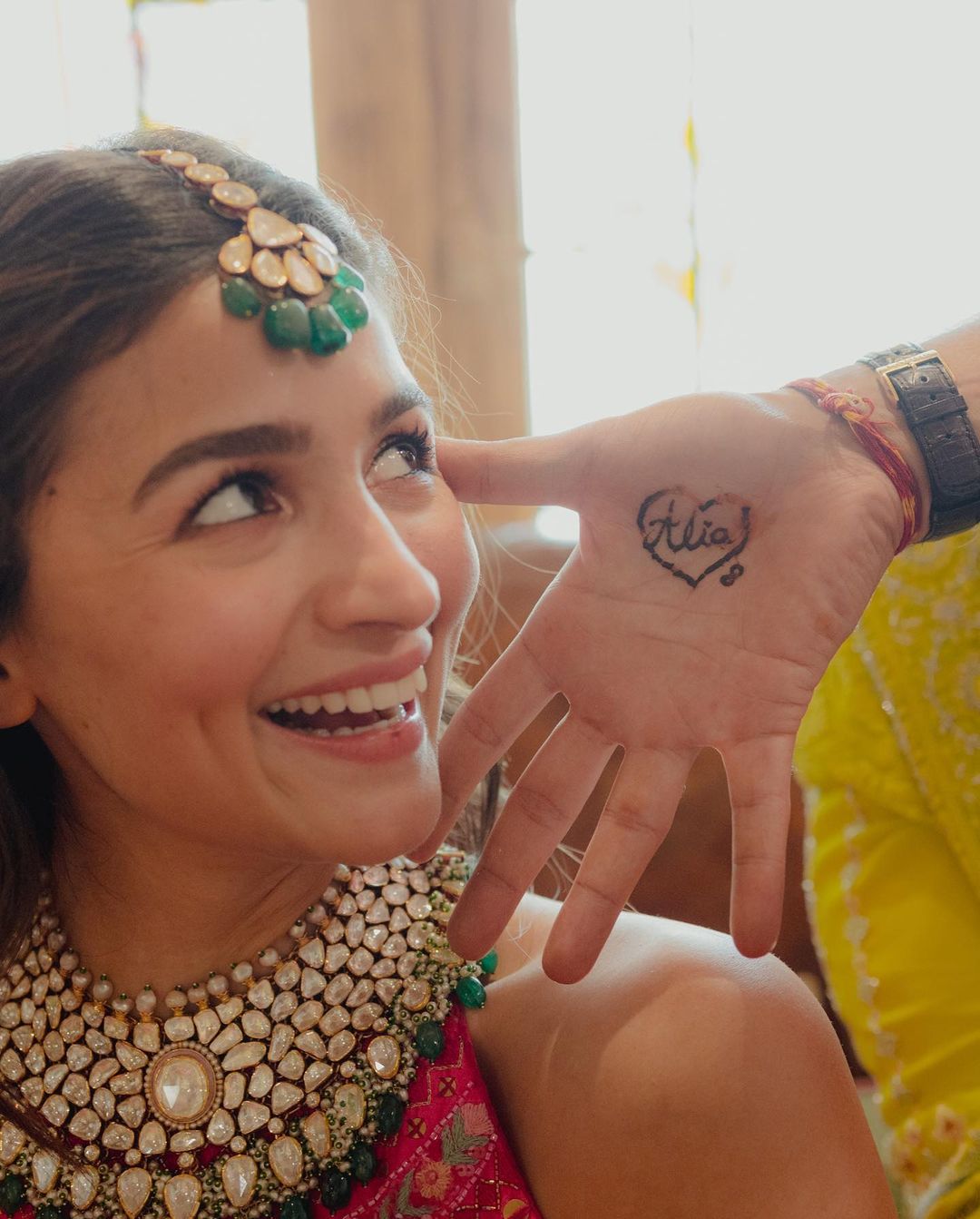 We're loving Ranbir's sweet Mehendi tribute to his beautiful bride!
Bridesmaids In The House!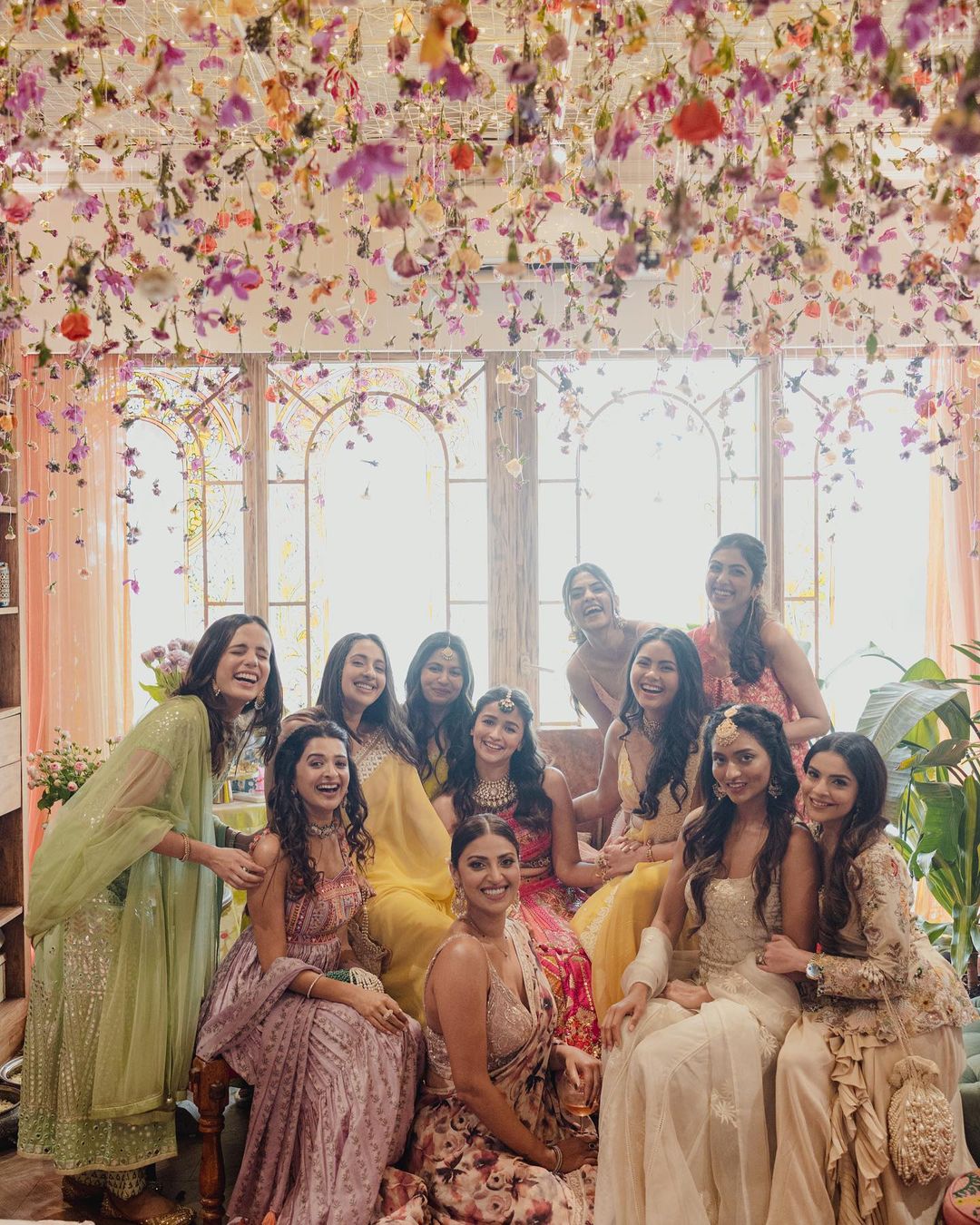 These beautiful ladies made the might extra special for our radiant bride while looking their gorgeous best!
All About Pyaar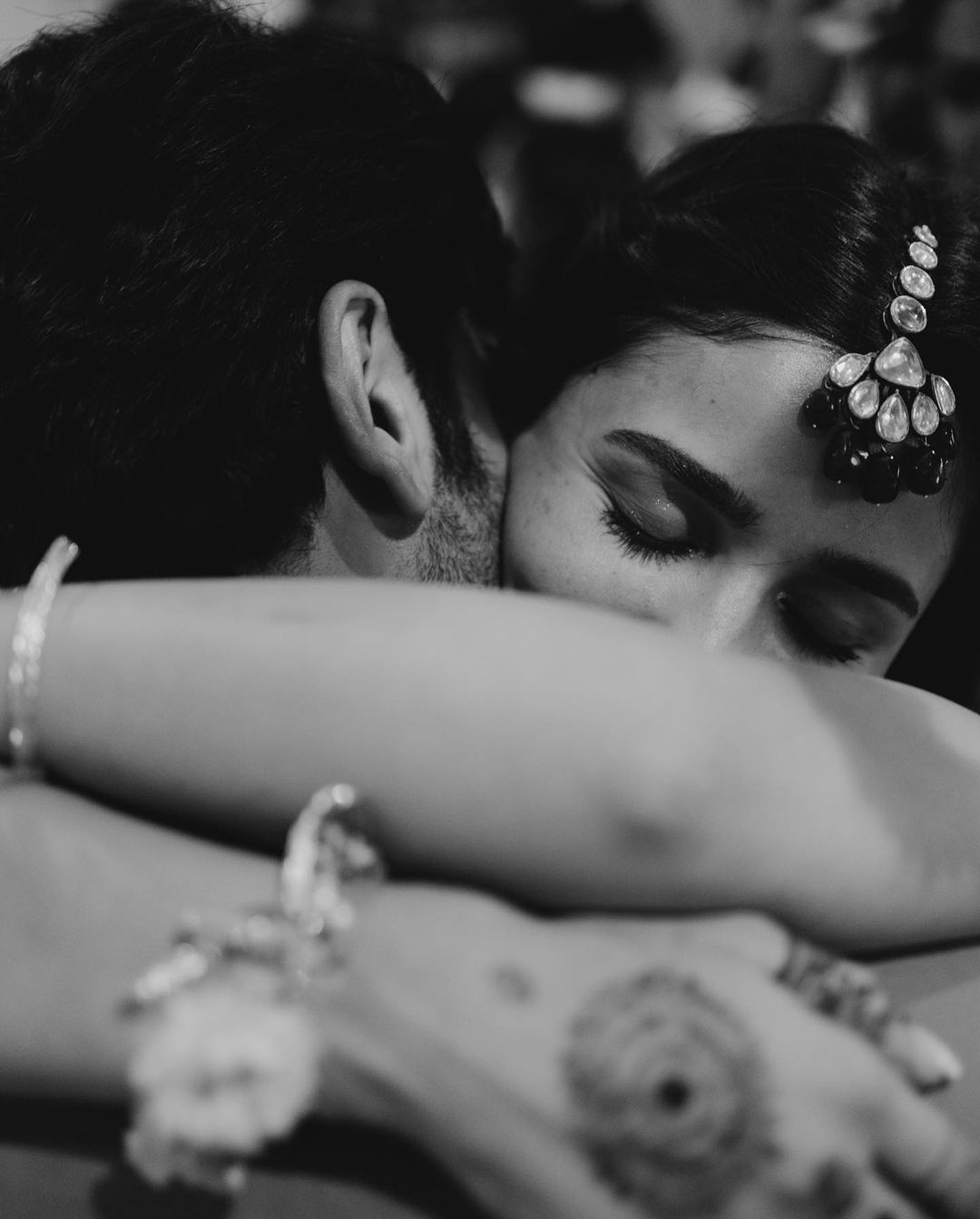 Remember the time when Alia said that she was already married to Ranbir in her head? And, when Ranbir shared that had it not been for the pandemic, the couple would have tied the knot already? Well, these pics are proof that the two really meant what they said. Nope, we are not crying, you are!
Featured Image: Instagram