Tejasswi Prakash has become a household name now. The actress has a cult following unlike any other, and for good reason. She may have mastered the art of acting, but she has yet to master the art of fashion. The Naagin 6 actress has frequently let her fashion choices slip, which is disappointing because we all know Teja can do much better!
Here are all the times the actress' outfits made us go WTF: 
Striking The Wrong Co-ord! 
Despite my fondness for all things lavender, Tejasswi's co-ord set made me cringe. The faux-leather ensemble was a prime example of what not to wear on the red carpet. It featured a bralette, a cropped jacket, and matching trousers. The lustre on the outfit looked extremely cheap, and Teja herself looked like she had been forced to wear it.
A Tailored Bag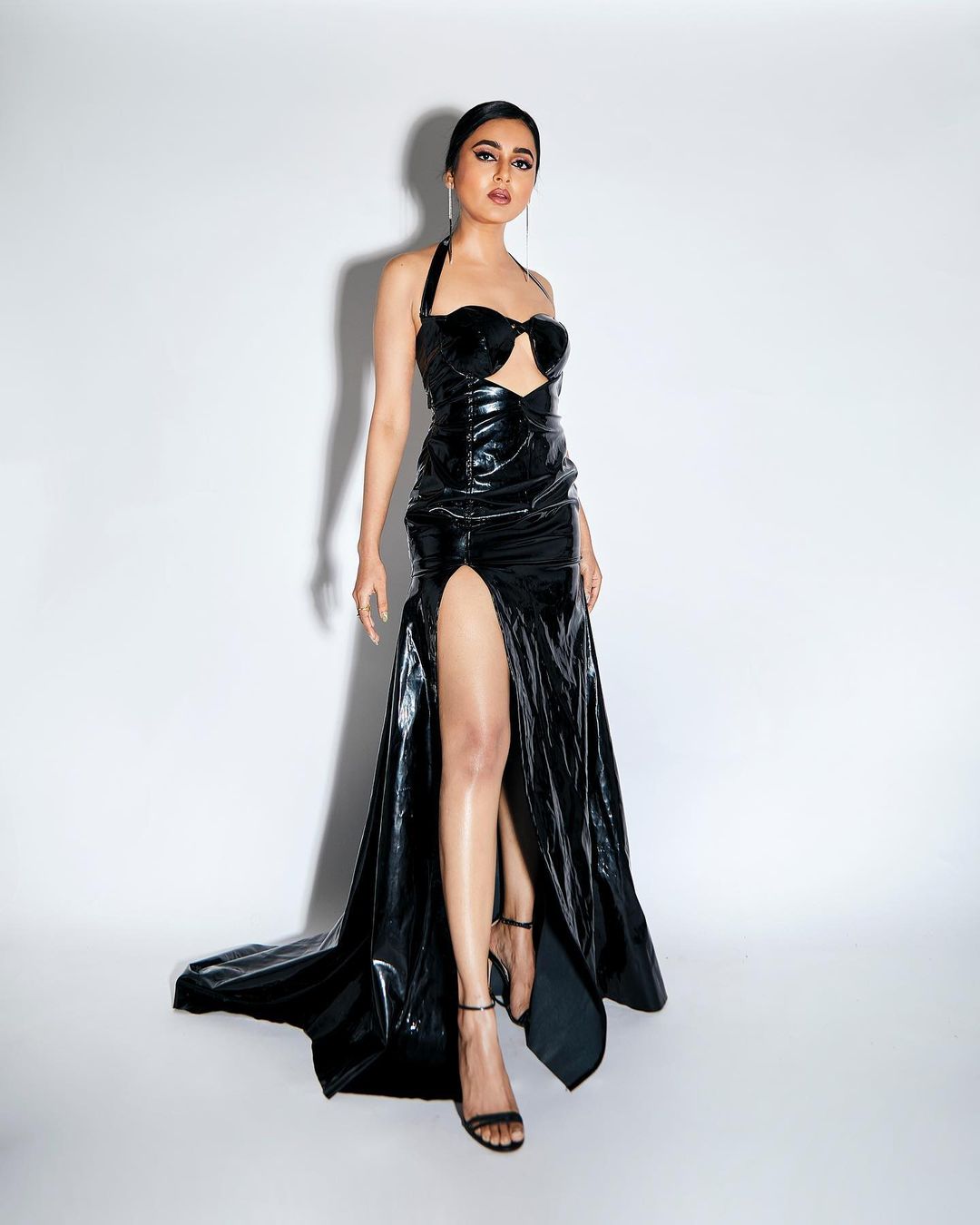 Hey Teja, blink twice if you need help! The Naagin 6 star walked the red carpet of an awards ceremony in a gleaming faux-leather gown that resembled a tailored garbage bag. Even her flawless glamm couldn't save her from this look.
Save Your Tiers!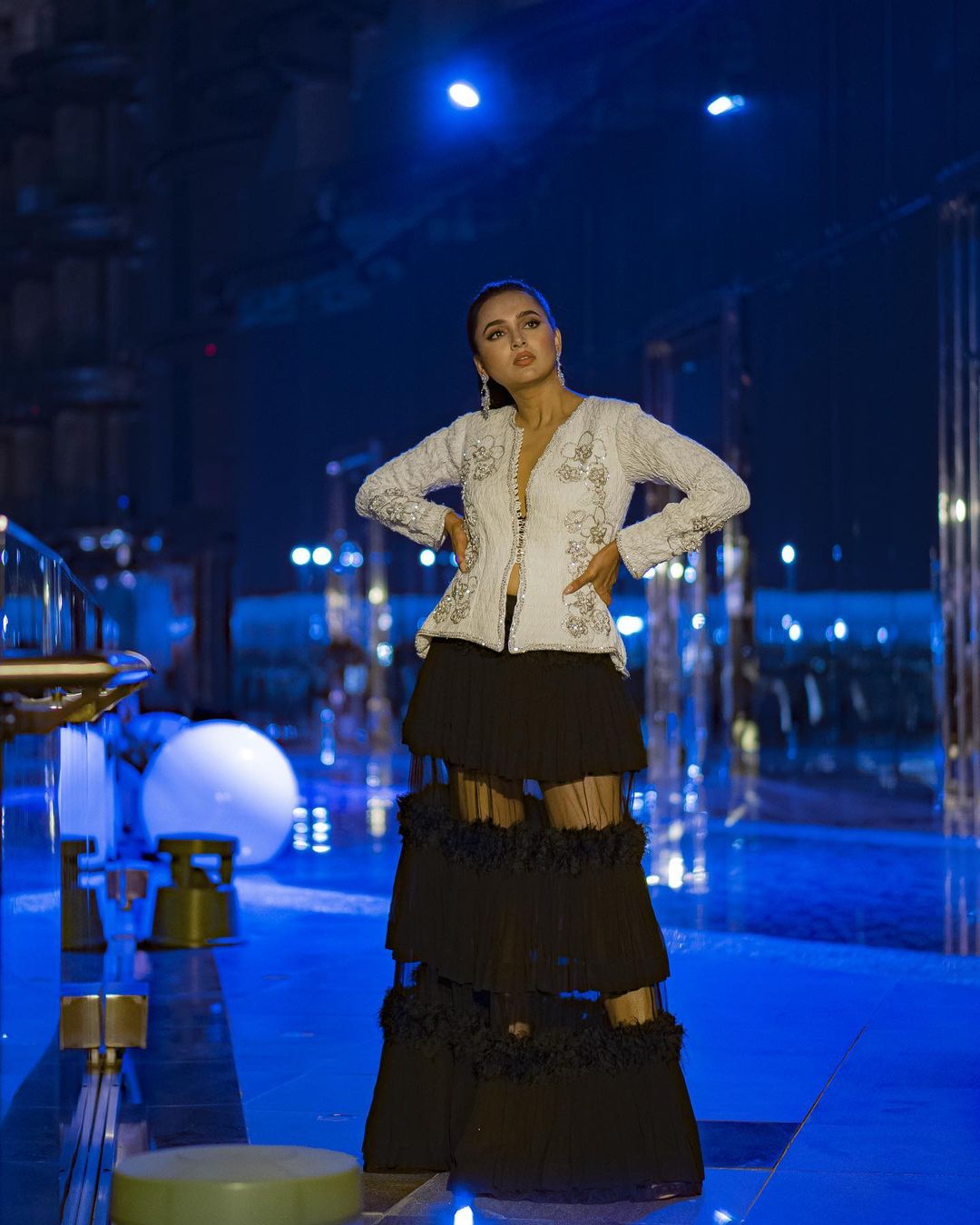 TBH, Tejasswi doesn't deserve this. The ensemble was completely devoid of structure and I can't make out if it was a skirt or a dress! Featuring a sheer black-tiered number with an unflattering white blazer, this is no short of a disaster.
The Green That'll Make You Sick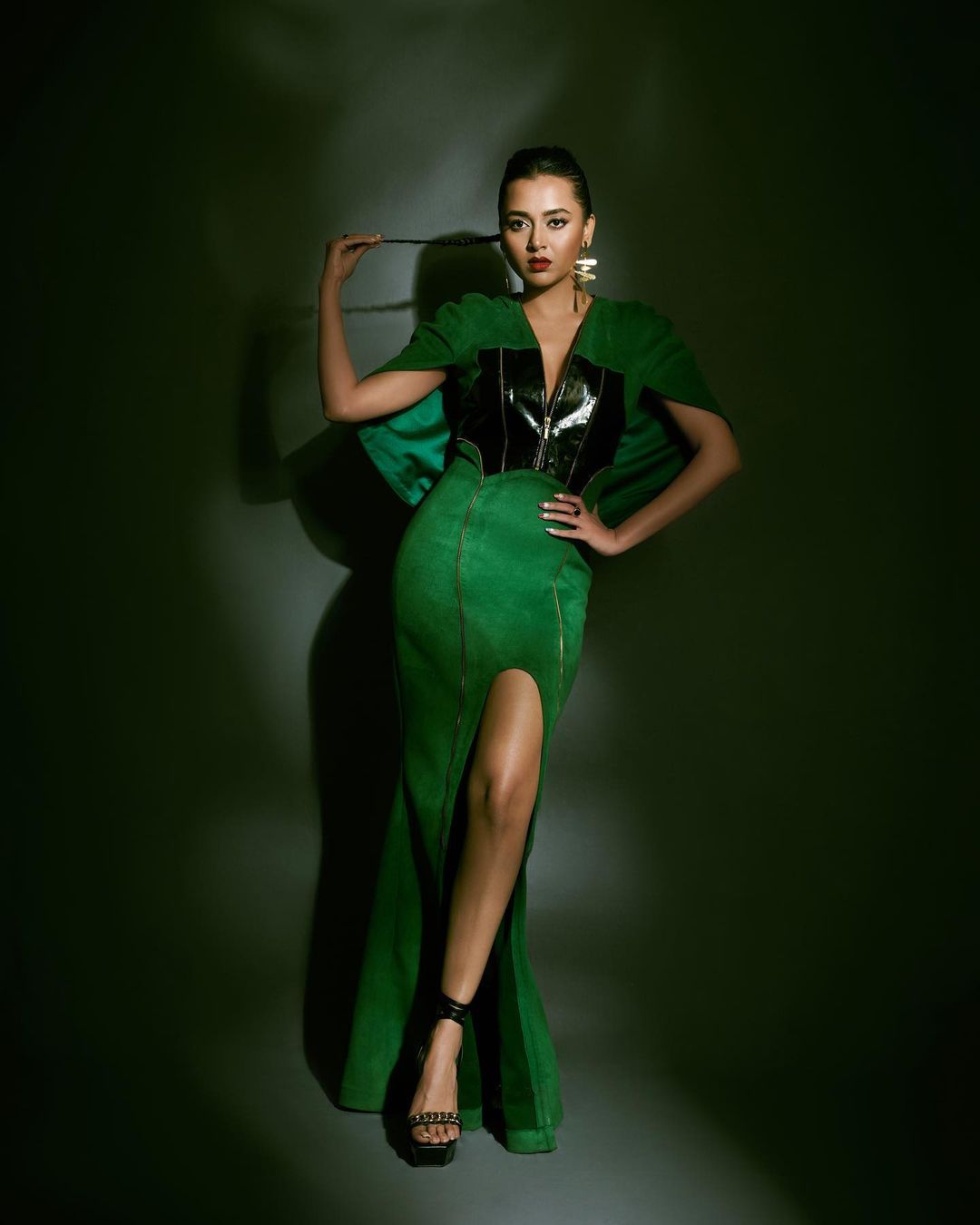 If we could overlook the faux-leather zipper bodice and hideous sleeves, this green gown might have passed the vibe test. The black zipper was unnecessary and made the outfit look gaudy in an unflattering way. Also, is it just me, or is the front slit a little out of place?
(Cor)Set For Disaster!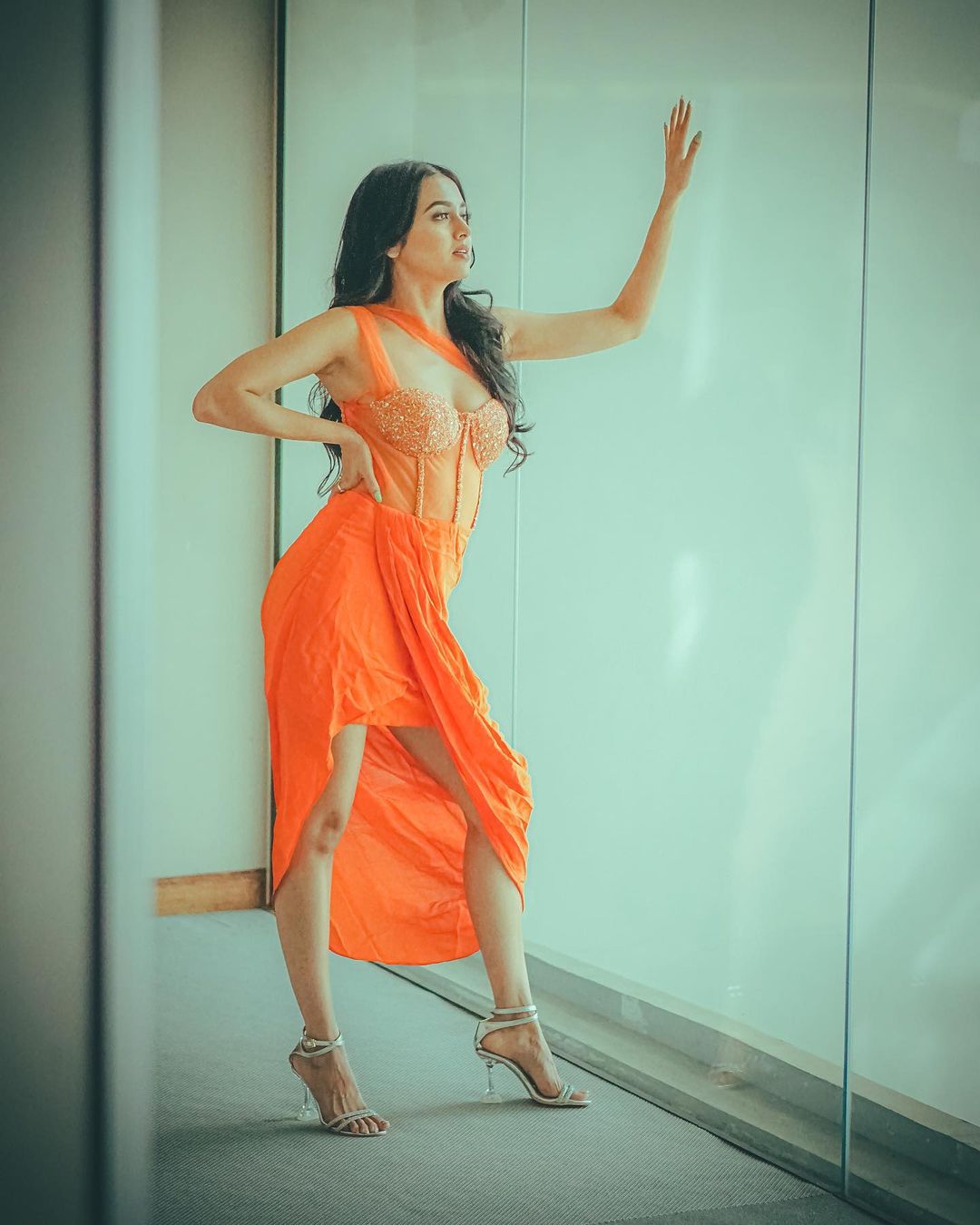 While corset dresses are quite popular and almost impossible to go wrong with, Teja's ill-fitted number is a big no-no! The bodice was still fine, but the high-low silhouette was simply not working. Why isn't it even ironed well? The lazy styling is so evident!
Based on her massive fan following and reach, Tejasswi Prakash definitely deserves to be dressed in the best outfits. Here's hoping the stylists and designers make a note!
Feature Image: Instagram