The Trailer Of Aarya Season 2 Just Dropped & Sushmita Sen Is The Scariest Mafia Queen We've Ever Seen
December is going to be one amazing roller coaster ride for us and we're equal parts excited and nervous. In all honesty, we doubt if we'll even get a chance to hold our breath next month because it's going to be quite intense. Several Hindi movies and series are all set to release in the last 30 days of the year and our schedule is so full. While we already have dozens of release dates bookmarked on our calendar, we have now made a new addition to it. The much-awaited trailer of Aarya season 2 just dropped and yes, it's every bit as amazing as we had hoped for.
The sequel of the intense crime drama will release on December 10 on Hotstar and the waiting period is going to be so painful. Sushmita Sen as the titular character looks fierce, determined, and like a true goddess in the trailer and TBH, her dangerous avatar is giving us goosebumps. Take a look at the video here:
Here's everything we're loving about the trailer:
It's Dangerous, So Dangerous
Aarya believed that she and her family were safe by the end of the first season. But sadly, their vacation days were quite short-lived. The trailer suggests that the calm will be over and the storm will arrive pretty soon. The mafia queen and her empire will be facing enemies who are more lethal in season 2 than ever. The danger will be graver than the last time and it wouldn't be wrong to say that Aarya will have to look over her shoulder all the time.
A Mother, A Don, A Lioness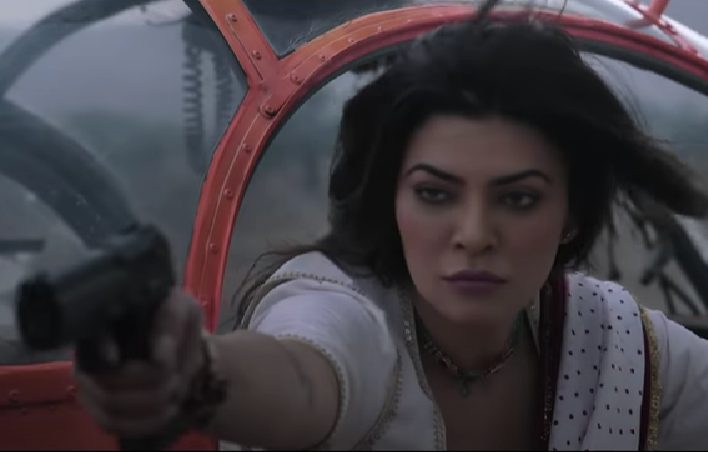 We are in love with Sush's avatar in the trailer! While her character has always been a badass on the show, this time, she seems way more intense and scarier. The new dangers will scare her and bring her vulnerable side out, but she will overcome it fiercely like always. She will protect herself, her children and she will be ferocious while doing so.
Will The Secrets Finally Be Revealed?
When Aarya's husband, Tej Sareen, died mysteriously, her entire world crumbled in a jiffy. Many dark secrets were revealed that she wished she had never known in the first place. While she handled all the obstacles that came her way bravely, there were some mysteries that she couldn't decode. Who was Dimitri, the guy who texted her at the end of season 1 and what did he want from her? What will happen with Daulat, played by Sikander Kher?
Well, it seems that Aarya season 2 will finally answer all our questions and we cannot wait for the mysteries to unfold on December 10.
Featured Image: Instagram
© 2023 THE GOOD GLAMM GROUP