The right summer skin care routine goes a long way in keeping your skin clear and glowing. The scorching heat of the sun during summers does absolutely no favour on our skin, and might also cause considerable damage if not taken proper care of. In order to prevent breakouts and minimize sun damage, it's important to take summer skin care routine seriously. Clueless as to what that entails? Don't worry, we are here to list down some skin care tips for summer in India that will help you tackle all the skin care challenges that the hot weather brings.    
Summer Skin Care Routine Tips
Cleansing
Exfoliating your skin once or twice a week
Toning
Applying Vitamin C Serum
Applying a lightweight moisturizer
Don't forget the sunscreen
Use sun-protective accessories
Drink lots of water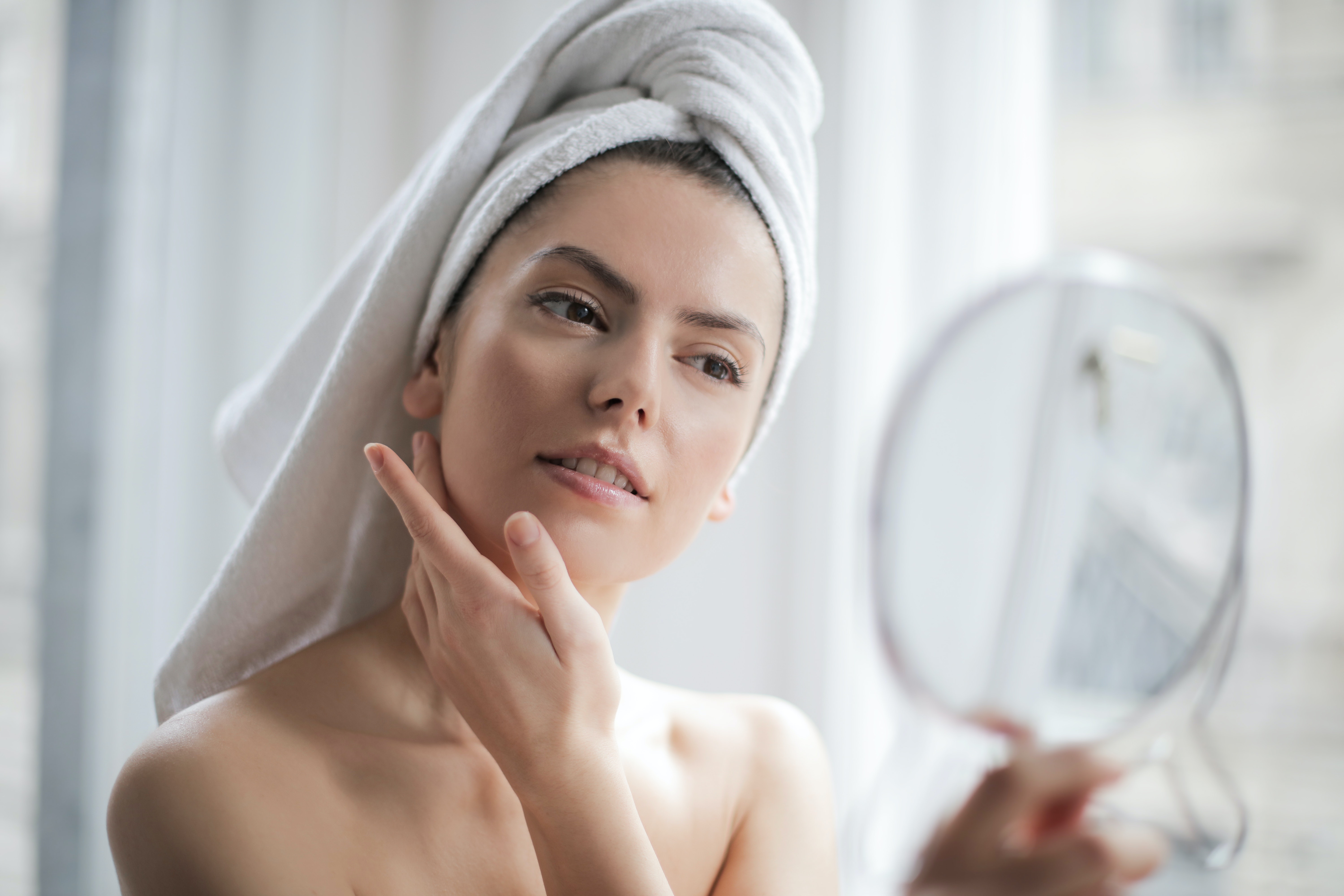 Below are some summer skin care routine tips that you can keep in mind and try following for the next few months!
Cleansing
Cleansing your skin is the first and the most important step when it comes to summer skin care routine. It's best to use a gentle lightweight, non-comedogenic, fragrance-free cleanser that isn't formulated with pore-clogging ingredients. During summers, your skin gets sweaty and oily, and you may feel the need to wash your face frequently. However, it isn't advisable to wash your face with a cleanser more than twice a day. Instead, if your skin is super oily and you find yourself sweating constantly, keep some blotting papers handy.  
Exfoliating Your Skin Once Or Twice A Week
Exfoliating your skin can help prevent pimples, blackheads, and clogged pores, making it yet another essential step of summer skin care routine for oily skin. However, don't go overboard with the exfoliation as your skin can become irritated from over-exfoliating. Instead, limit exfoliation to once or twice to whisk away dirt and debris within your pores.   
Toning
Toning is also an important step of summer skin care routine that helps prep your skin for moisturizers and serum, while also getting rid of the last traces of dirt, and minimizing your pores after cleansing. We suggest trying Organic Harvest Green Cucumber Toner which is oh-so-refreshing and has cooling properties that also help soothe your skin during summers.  
Apply Vitamin C Serum
Vitamin C serums are extremely beneficial during summers, and can help prevent hyperpigmentation, remove blemishes and improve the appearance of fine lines. Vitamin C serum can also help reverse sun damage, and should especially be incorporated into summer skin care routine for dry skin. We recommend MyGlamm 15% Vitamin C Brightening Serum which has a mineral-oil-free formula that is enriched with antioxidant pomegranate, licorice, and marula oil. It is light-weight, quick-absorbing, and non-sticky, making it an excellent serum to use during summers. 
Apply A Lightweight Moisturizer
You must have wondered if using a moisturizer is necessary, especially when it's so hot outside and your skin already feels oily. While yes, a heavy moisturizer can make you feel uncomfortable during the summers, that's no excuse to ditch moisturizer altogether! Instead, you can opt for a lightweight moisturizer that has an oil-free formula that can help hydrate your skin without making it oily. Oriental Botanics Aloe Vera, Green Tea & Cucumber mattifying moisturizer contains SPF 30, and has a lightweight, deep-nourishing formula that your skin will love!   
Don't Forget The Sunscreen!
Applying sunscreen is THE most important step of your skin care routine in summer, and should not be skipped, no matter what! Look for a broad-spectrum sunscreen of SPF 30 or higher to protect yourself from the harsh and damaging UV rays. It's important to not just apply sunscreen to your face, but also on all exposed parts of the body to keep yourself protected. If you're not a big fan of the slight white cast that sunscreens leave behind, you can opt for tinted formulas that can blend easily with your skin tone. Just make sure you keep reapplying sunscreen every 2-3 hours, in case of prolonged sun exposure. 
POPxo Recommends Best Sunscreens To Use
Organic Harvest Sunscreen With SPF 60 
This sunscreen has a lightweight, hydrating milky texture, and is formulated with hydrating ingredients that'll help your skin look plump and healthy. It helps in keeping your skin nourished and hydrated while also protecting it from the harmful effects of UV rays. 
Use Sun-Protective Accessories
Sunscreens aren't the only thing that can shield you from the harsh rays of the sun. You can also opt for lightweight, long-sleeved t-shirts, wide-brimmed hats, sunglasses with UV protection, and other sun-protective accessories that can offer protection from the sun.  
Drink Lots Of Water
The most important skin care tip for summers in India- drink lots and lots of water! Keeping yourself hydrated goes a long way in keeping your skin radiant and healthy. It flushes out all toxins from your body and improves the overall health of your skin. 
Ready to follow this summer skin care routine? 
More On Skincare
Morning And Night-Time Skin Care Routine: Achieving flawless skin takes a lot of effort and doesn't happen overnight. Follow these easy step-by-step A.M and P.M skin care routines to help achieve healthy, radiant skin.
Skin Care Routine For Combination Skin: Combination skin can be a bit tricky to deal with. To make things easier for you, we have listed down the best skin care routine for combination skin. 
Featured Image: Pexels