Is Suhana Khan Taking Fashion Lessons From Deepika Padukone?
Even before the release of her debut film, Suhana Khan has already become a social media sensation. The star kid is admired for her fashion choices, and her idol is none other than Deepika Padukone!
Suhana was recently seen at the airport wearing a crop top and baggy cargo pants. She wore black sunglasses and carried a black Chanel bag. Netizens were quick to point out that she looked a lot like Deepika Padukone. And, come to think of it, Suhana's outfits have frequently resembled DP's. Don't believe us? Scroll down for proof!
DP's Famous Black Gown Looks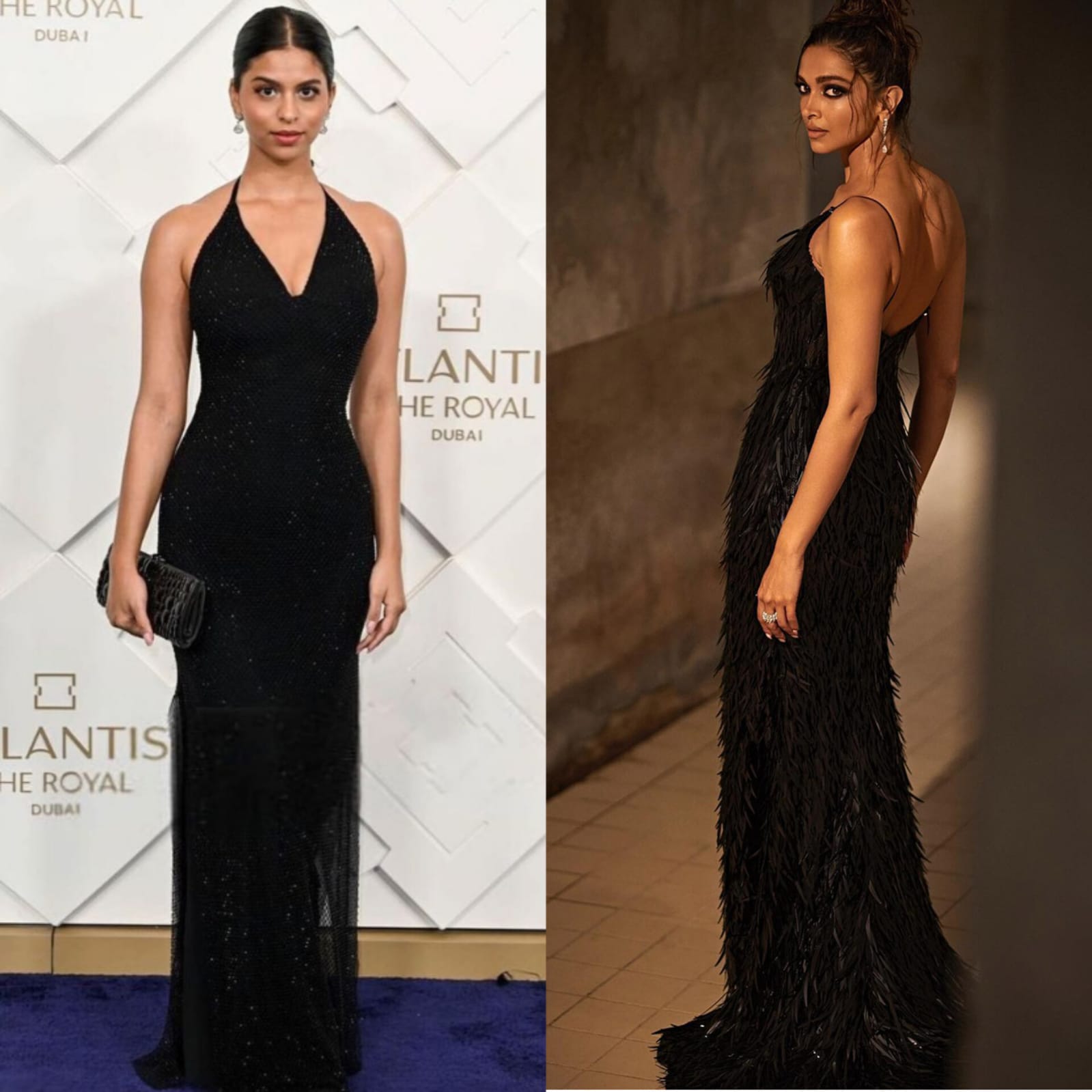 A black gown has always been Deepika's go-to, especially for super special events like the Oscars and Cannes. The actress adores her black gowns, and she definitely looks her best in them. For a royal opening in Dubai, even Suhana decided to go with DP's favourite. Dressed in a V-neck black gown, we couldn't help but notice the uncanny DP resemblance in her styling. Just like Deepika often does, even Suhana opted for a sleek high bun. 
Six Yards Of Stardom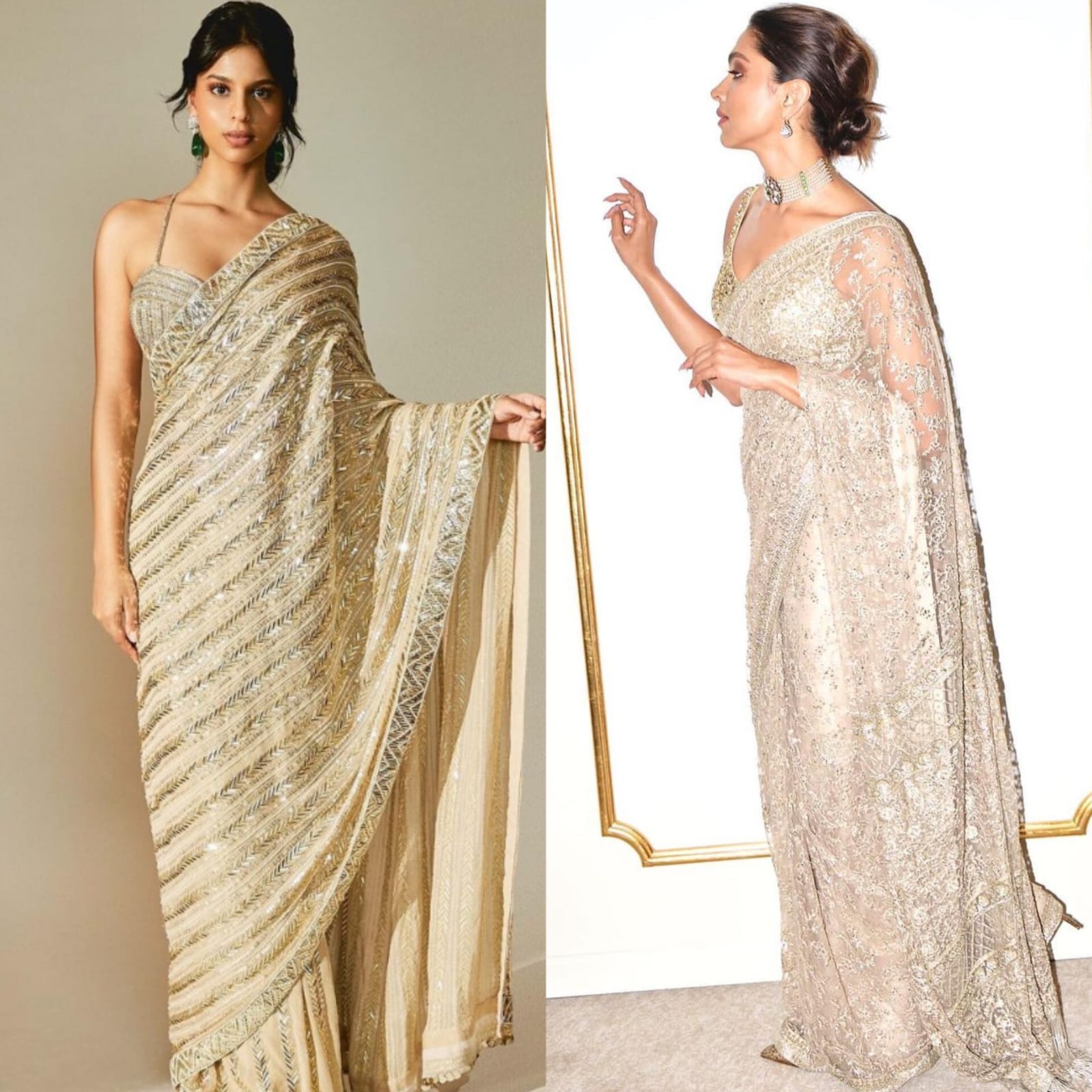 Suhana recently donned a champagne gold Manish Malhotra sequin saree with a spaghetti-style blouse. While the Archies actress looked breathtaking in the traditional attire, it reminded me of a similar-coloured Sabyasachi sequin saree worn by Deepika that also came with a sleeveless blouse. A messy bun completed the look for both of them. 
Watch Your Back!
Suhana loves flaunting her curves in bodycon dresses and even DP has never shied away from doing so. This picture of Suhana showing off her bare back in an orange dress looks like a replica of Deepika in a similar orange dress. I can't decide who looks hotter!
Oversized Shirt, FTW!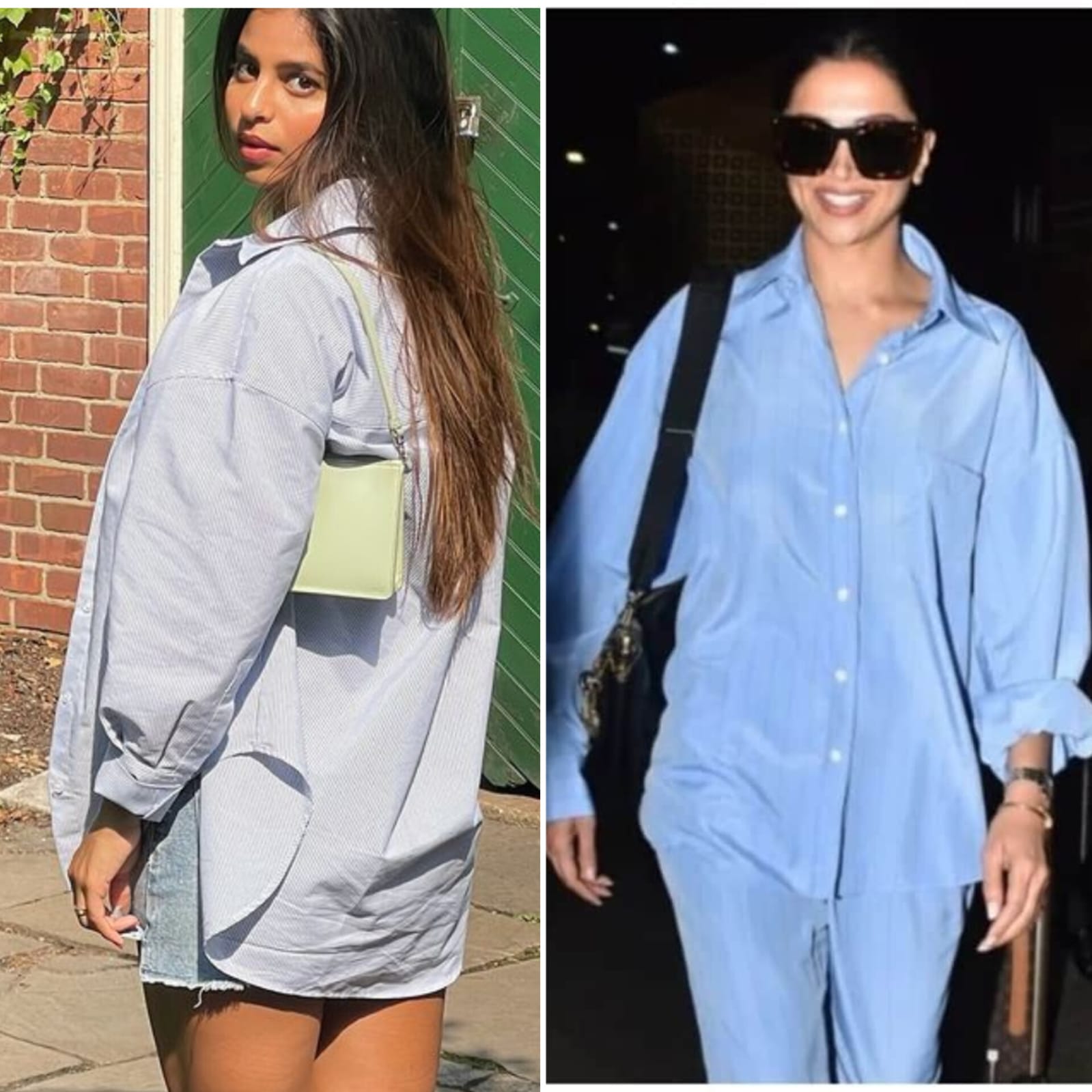 Deepika Padukone is known for her love of oversized shirts. In fact, she wore one with baggy jeans to an award ceremony! This is yet another fashion choice shared by the star and Suhana Khan. Even Suhana has often been seen styling her outfits with oversized shirts, and they look just as good on her as they do on Deepika.
Suhana Khan already has a massive fan base, and I wouldn't be surprised if she becomes a superstar like her fashion inspiration, Deepika Padukone.
Feature Image: Instagram
© 2023 THE GOOD GLAMM GROUP