Stop Scrolling & Watch This Desi Couple's Love Story That Journeyed Across The World
We're big suckers for romance and nothing makes our day like hearing about a couple who found each other against all odds. So can you believe our excitement when we stumbled upon this trending video of a desi duo with a unique love story?
Well, meet Kunal Ojha and Vichi Pal—the couple who share a heartwarming relationship that journeyed across nations. The love birds first met last year, when Kunal was flying on a plane to an undisclosed location. Vichi was an air hostess on the same flight and the couple expressed it was love at first sight. After this exciting journey, Kunal flew to Qatar to meet Vichi, so he can get to know her better.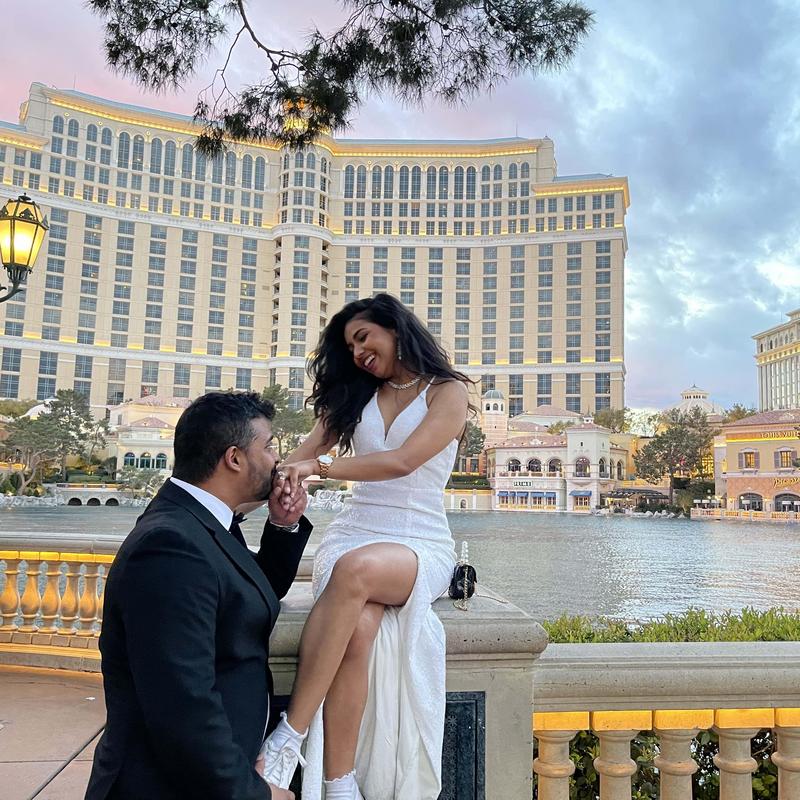 Kunal and Vichi spent unforgettable moments with each other across the globe, including getting engaged in Italy, meeting Kunal's parents in Chicago, and finally tying the knot in Las Vegas. Now, the two are headed to Goa to celebrate their union with their families. Got to say, we couldn't be happier for the couple.
Here, take a look at their heart-warming love story:
Well, here's wishing the happy couple all the love and happiness in the world. We can't wait to see their beautiful love story unfold.
Featured Image: Instagram
© 2022 THE GOOD GLAMM GROUP