Sonam Kapoor Just Gave Us A Sneak Peek Into Her Skincare Routine
Sonam Kapoor finally revealed to us her best-kept secrets to glowing, candle-lit skin — a glow that has accompanied her through all of her eras. Right from Aisha to The Zoya Factor.
The actress gave us a peek into her go-to self-care products through a story on Instagram. I, obviously, did some digging and identified a couple of them for you. If they're good enough for Sonam's skincare routine, we all want in. So check 'em out.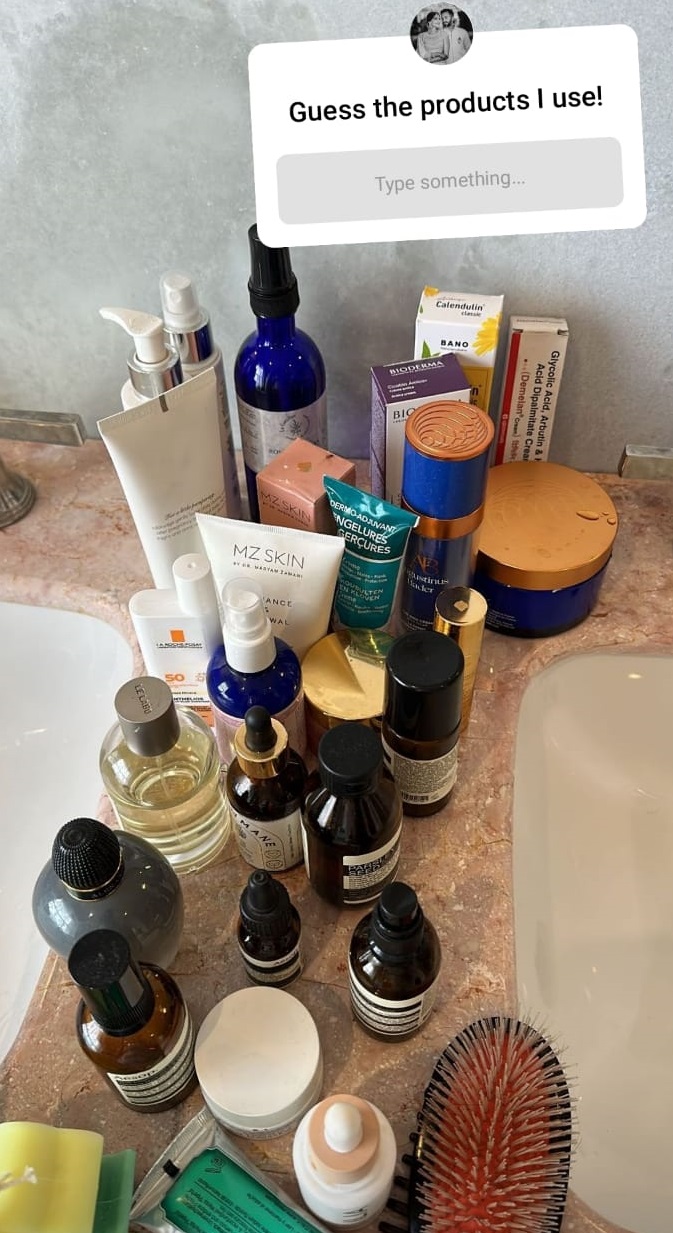 A Radiance-Inducing Mask For Starters
A rich, lushly-textured mask comes first. The MZ Skin AHA Instant Clarity Refining Mask is Sonam's go-to for brightening, exfoliating, and moisturising the skin. This product is infused with glow-inducing and pigmentation-fading properties. Thanks to AHAs, it removes dead skin build-up on the surface too. Papayas, on the other hand, soften and smoothen the skin.
It stimulates the turnover of your cells to reveal younger, healthier-looking skin and refines the appearance of the pores as well. Just leave it on for about 10 minutes, and you're done.
A Pigmentation Fading Treatment Comes Next
Sonam did us proud. The economical Demelan Cream is another one of her favourites. You'll find it in any pharmacy. This product is powered by three pigmentation-reducing ingredients: Arbutin, Glycolic Acid, and Kojic Acid. It treats discolouration from sun-induced damage, pregnancy, and some diseases. Do skim through the instructions before going all in with it.
She Has A Quick Fix For Irritated Skin Too
The Bioderma Cicabio Arnica+ Crème is Sonam's fix for irritated, weakened skin. This skin-loving saviour heals swelling, discomfort, and bruising all while moisturising the skin from the inside out. Think of it as a spot treatment for the skin. It also makes Kapoor's beauty routine bulletproof.
A Broad Spectrum Sunscreen Makes The Finish Line
The La Roche Posay Anthelios UVMune 400 Fluid is a luxe sunscreen that'll guarantee your skin all kinds of protection. Sonam knows. It's equipped with an SPF of 50 and defends you against both U.V.A and U.V.B rays. It even melts into your skin quickly without leaving any white cast or greasiness behind. It's hypoallergenic and fragrance-free too.
I guessed it right, didn't I, Sonam?
Featured Image: Instagram
© 2023 THE GOOD GLAMM GROUP