Some celebrities like to keep their relationship status private and stick to their usual comment: 'we're just good friends'. However, when the right time comes they aren't afraid to make things official on the 'Gram. This is exactly what Sonakshi Sinha and Zaheer Iqbal did recently! The rumoured couple put an end to all the relationship rumours and made things official on social media.
On the occasion of Sonakshi Sinha's birthday, Zaheer took to the 'Gram to share the cutest video of the Dabangg actress. He also penned an adorable caption for her that reads, "Happy Birthday Sonzzz Thank You for not killing me I Love You Here's to a lot more food, flights, love and laughter P.s – This video sums up the entire time we've known each other"
Aren't these two just the cutest together? BRB, we are going to play this video on a loop all day!
Earlier this month, Zaheer opened up on his relationship rumours with Sonakshi in an interview and said, "I don't even care. I am like okay if you think, then you think. Keep thinking. It's good for you. If it makes you happy that I am with her (Sonakshi), then it is good for you. Then if it makes you upset, I am sorry. Stop thinking about that. But it is a part and parcel of this industry. I knew it way before I joined the industry. I knew that actors go through this because I have a few friends who are a part of this industry."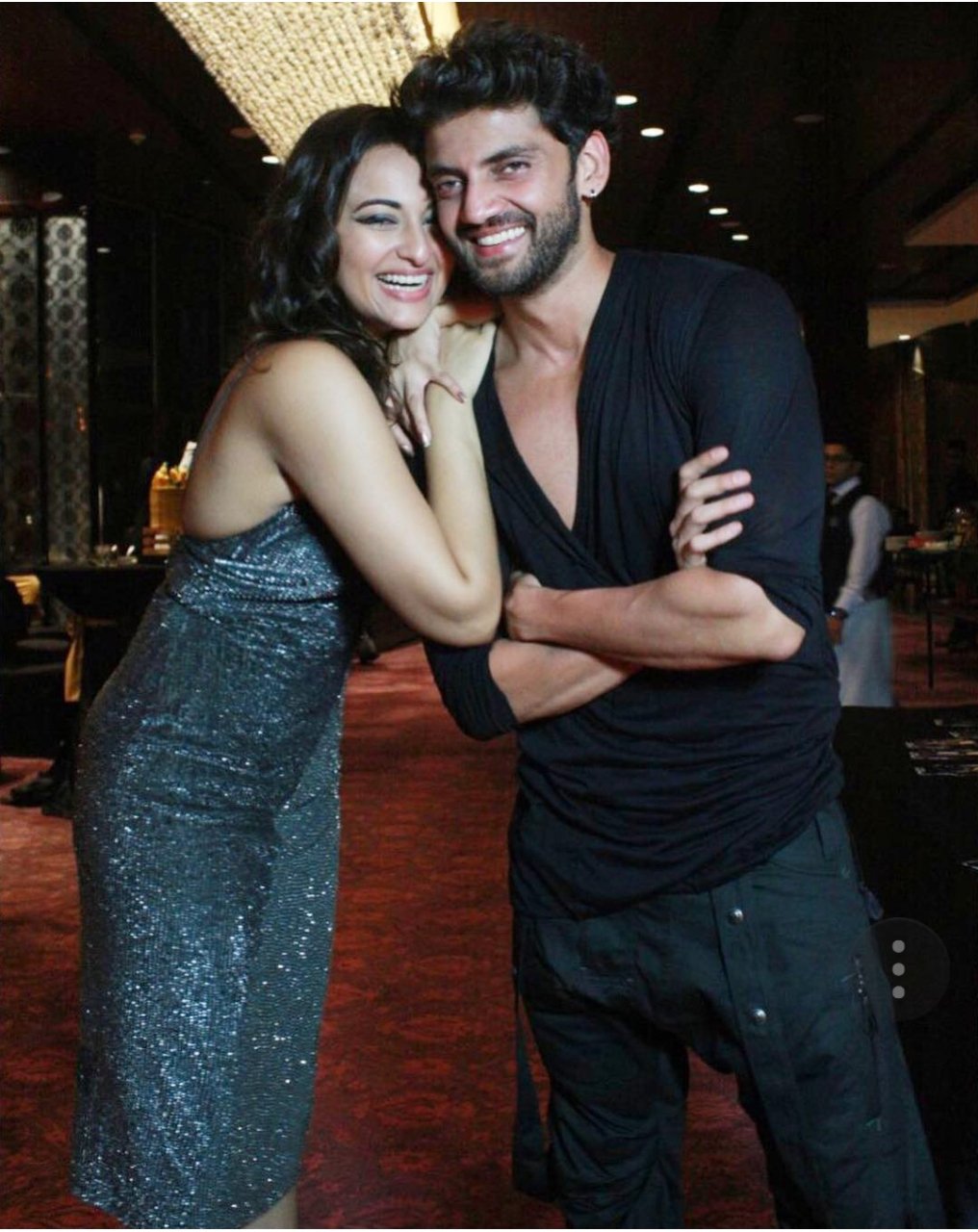 For the last three years, the grapevine has been buzzing with Zaheer and Sonakshi's relationship. A little birdie told us before making his Bollywood debut, the Notebook actor was training under Salman Khan and that's how he met the Lootera actress. The two hit it right off the bat and since then they have been spotted together at parties and various events.
NGL, we are glad that Sona and Zaheer are Insta official! Now, all we are waiting for are their adorable PDA moments on the 'Gram. 
Feature Image Credit: Instagram