At 25, Shivani Poddar, FabAlley CEO, had an epiphany. While travelling across India for her corporate job, she recognised a huge gap. The country didn't have homegrown brands that sold trendy albeit affordable clothes. The realisation propelled her to take a leap. Shivani quit her investment banking career to start High Street Essentials Pvt. Ltd. in 2012. At an age when most struggle to find who they are, she had already set a grand vision. "I knew that e-commerce was the future and so bringing the two together would be the best way to start a fashion house," she recollects.  A decade later, High Street Essentials (HSE) Pvt. Ltd. has become one of India's leading omnichannel fashion houses. 
What sets HSE apart in a fashion landscape where a gazillion apparel brands come and go every week? Shivani, along with her team, conducted extensive surveys to understand the fashion needs of urban Indian women. They sought cutting-edge fashion with Indian price tags. This led to the inception of FabAlley—the first brand under HSE. The western wear brand covers everything from glitzy party dresses to statement accessories. To keep up with the mercurial international trends, they drop more than 100 products a week. "We are a rapid fashion brand," adds Shivani. Their focus on creating capsule collections made FabAlley one of the most purchased brands across e-commerce giants like Amazon, Myntra, and Ajio.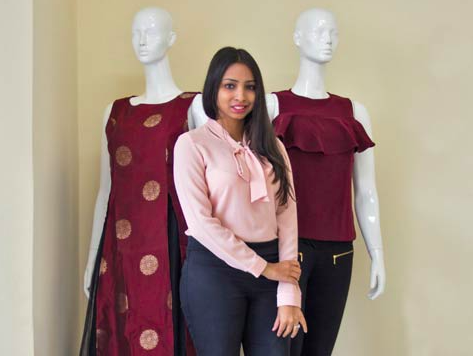 By 2016, the company was ready to take another leap. They launched Indya with the vision of becoming a 360° solution to the urban women's fashion needs in India. A modern Indian-wear brand, Indya reinvented traditional Indian fashion by introducing fusion wear and interesting designer collaborations. An interesting array of pre-draped sarees, desi jumpsuits, and layered kurtas made the brand an instant hit. 
Today, HSE has become a pioneer in fashion. Just last year, it clocked gross sales of a whooping ₹180 crore. Reinvention is the secret sauce behind the brand's success. Under Shivani's expert supervision, both HSE brands diligently study market changes. They focus on creating capsule collections that are in line with current trends and seasonal changes. 
Shivani's constant pursuit to stay at the fashion forefront and democratise the industry makes her the perfect fit for our #POPxoWomenWhoWin series. In a recent chat, she talked to us about what it takes to helm one of India's biggest fashion houses. Excerpts below:
How do you begin your day? What does a typical workday look like for you?
Mornings are for me to rejuvenate. I start my day at 5:30 AM and get into a sweat session with an hour of Zumba. I then get into 30 minutes of meditation followed by journaling and reading to clear my mind before the workday. These three hours are critical to my routine and I absolutely enjoy every minute of my mornings.
I'm in the office by 9:30 AM and spend the first hour catching up on my emails, finishing any pending tasks from the last evening, and planning for the day ahead. I then get on to operational work, sit with the teams on sales and targets and finish all my internal meetings before lunch. The second half is dedicated to meetings with external partners and vendors. The last hour of my workday is for strategizing and planning for the days ahead.
How did you land your first job?
My first job (a Business Leadership Trainee with Hindustan Unilever) was a pre-placement offer from my college, Faculty of Management Studies (FMS), Delhi. I couldn't have asked for a better debut in the corporate world.  In this role, I was supposed to do 12 stints in 12 different cities. In 18 months I got the opportunity to work across the country in cities like Pondicherry, Bangalore, Kolkata, and Chennai among others and also abroad in Singapore. It was a learning experience like no other.  

From an illustrious career in finance to your own fashion brand, what inspired the switch?
While working at Avendus as an investment banker, I got to meet a number of young and brilliant entrepreneurs whose journeys inspired me to do something of my own. Moreover, entrepreneurship runs in my blood. I've grown up seeing my entrepreneur parents charting their own journeys and stories, and so I knew I'd take up entrepreneurship at some point in my life. 
While working on fundraisers for a number of eCommerce clients at Avendus, I realised there's a huge gap in online fashion, and not just online, but fashion on the whole in the country. Also, I knew that eCommerce was the future and so bringing the two together would be the best way to start a fashion house.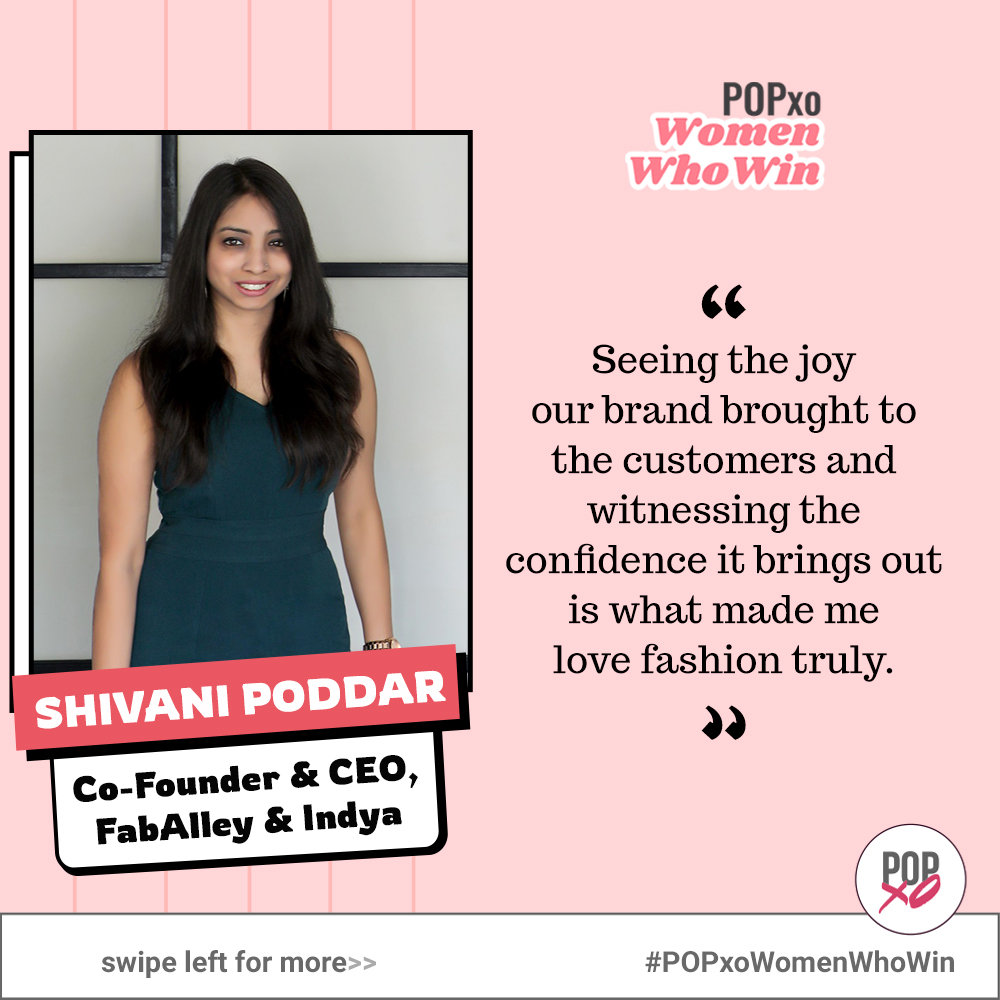 Tell us more about your love for fashion. When did it start?
While I was in school, my older sister enrolled herself in a fashion course. Seeing her and her friends being so integrated into the world of fashion made me curious about it too. However, my true love for it only started when Faballey was born and when I began working in this segment.
Living the business day in and day out, seeing the joy it brought to our customers, and witnessing the confidence and emotion it brings out is what made me truly love fashion.   
Your brand, HSE, just completed a decade. How has been the journey so far?
The journey has been absolutely amazing and I won't change a thing about the last 10 years. We've had our fair share of ups and downs but in all, it's been a great learning opportunity. When we started HSE, I was a 25-year-old entrepreneur learning the ways of business and it taking it one day at a time. Coming this far is something I had never imagined.
Having said that I envision this company to serve women with the best of fashion for decades to come, and so this honestly just feels like the beginning. 
In a scenario where we have a new fashion brand coming up every day, what made you confident that you could make it work?
While there are thousands of fashion brands in the country today, each stands for something unique. You can't be everything to everyone, and that's how we've built our brands. Both, Faballey and Indya, have their own unique customer base and service their needs in a way that no other brand can.
As long as we stay relevant to our customers, I'm confident that we will continue to make our brands grow. 
What would you say has been the biggest turning point in your career?
The biggest turning point in my career was when I chose to become an entrepreneur. I was doing very well as an investment banker and had thought of working in the field for at least 8-10 years before starting something of my own. But life had other plans and I took to entrepreneurship at the age of 25. The first few years were extremely challenging given that people took me as a young woman looking to run a boutique. But the drive to make this work kept me going and I haven't looked back since.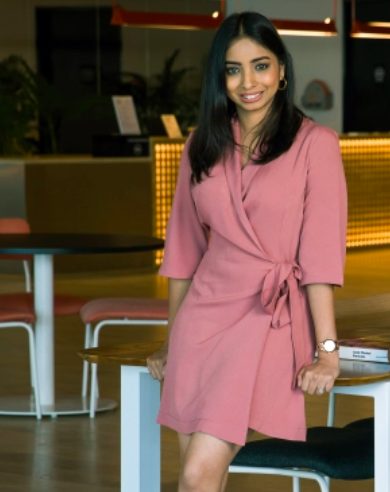 What would you term as your biggest professional accomplishment so far?
My single biggest achievement has been building HSE as a house of brands that people absolutely love, that employees love to work for, and that gets all the love from the numerous underprivileged women and children who we as a company are humbly able to support in getting educated, trained vocationally and building a life for them. 
What are the skills or qualities that have helped you succeed?
It has to be my resilience. In my journey as an entrepreneur, there have been so many ups and downs and so many instances that have made me feel like I didn't have it in me to stand up the next day. But through it all, the determination and the focus to succeed pushed me to keep moving. 
A mantra that you swear by in your professional and/or personal life?
The one mantra that has always worked for me is that destiny is determined by you. Professionally and personally, it's not the circumstances that make or break who you are. It is your own determination that charts out your path and makes you who you want to be.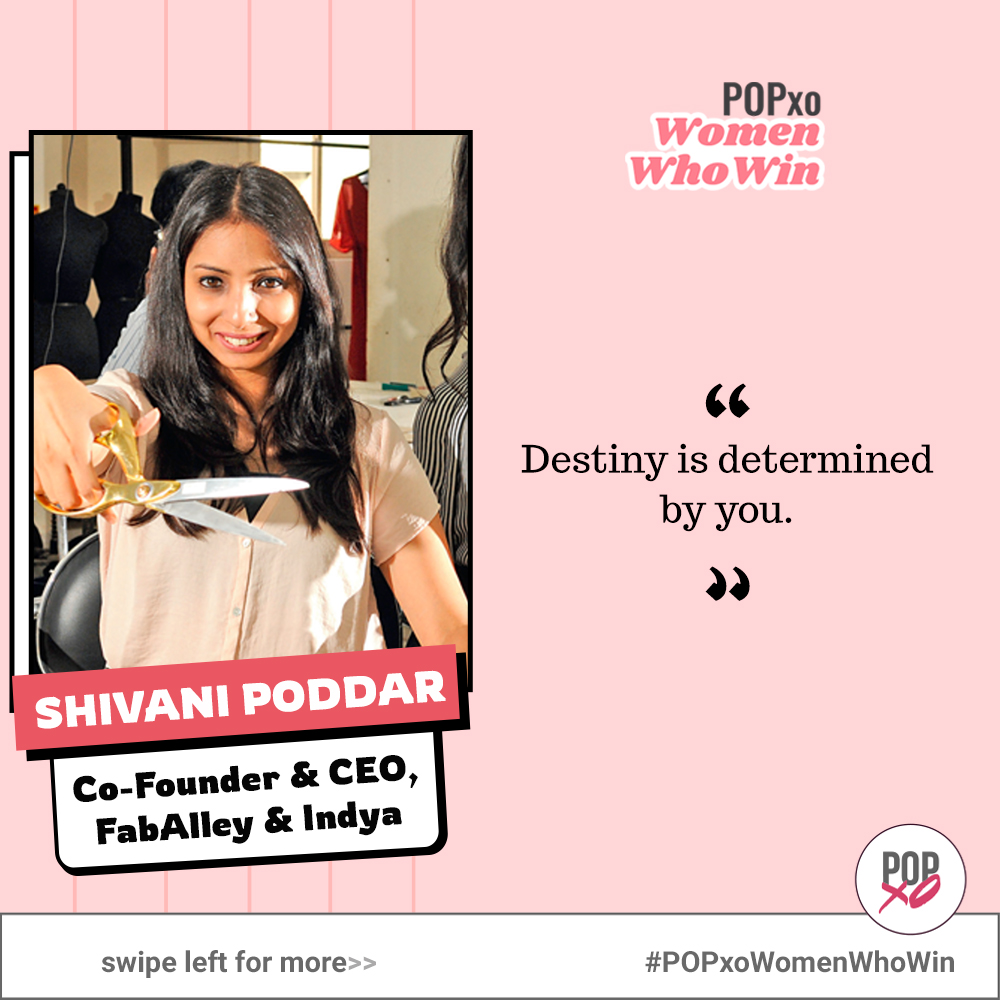 What advice would you give to youngsters considering fashion retail as a career option?
One, love all things fashion.
Two, being detail-oriented is very important. When you're making thousands of styles every year, it is very important to be analysing the whys and hows of making a product, the sales, and what is driving the sales, among other data points. Fashion was subjective 15-20 years back, but that isn't the case anymore. Fashion is now about data. From designs to sales, everything is available in numbers and understanding these will chart out your future as a fashion professional.  
Fashion hacks that you swear by?
A neat belt can instantly elevate your look. Given how many meetings I attend every day, I have to look formal and put-together, and so all I do is add a nice belt to my casual dresses and tops to make them look crisp and super stylish.
Also, statement jewellery always does the trick. It's amazing how you can switch up your look from morning to night or from one day to the other wearing the same outfit but with a simple addition of some statement jewels. This is the best way to repeat your outfits and look stylish every time.
Considering that you have a packed schedule, how do you unwind?
I unwind with my three-year-old son. From the time I get home, all my time is spent with him. Be it painting or playing a sport, these precious moments with him are what make me recharge. I also love meditating and going out for walks. Travelling is another way I like to unwind. It makes me refresh my thoughts and come back with renewed energy. My travels have taken a backseat since COVID-19, but I'm absolutely going to get back to them now. 
Shivani Poddar lives in Delhi. Her journey has been awe-inspiring. Team POPxo wishes her all the luck in her future endeavours.
Featured Image Courtesy: Shivani Poddar