Shanaya Kapoor On Personal Style & Fashion Lessons She Learnt From Besties Ananya Panday & Suhana Khan
Only a few actors manage to garner the kind of fandom before their movie debut like Shanaya Kapoor has. Earlier this year, the starlet made it to the headlines with a launch announcement backed by Karan Johar and Dharma Productions and the frenzy hasn't died since then. A huge part of the credit goes to Shanaya's impeccable style. The girl is dressing up for the job she wants and we gotta admit that Shanaya is already looking like a star!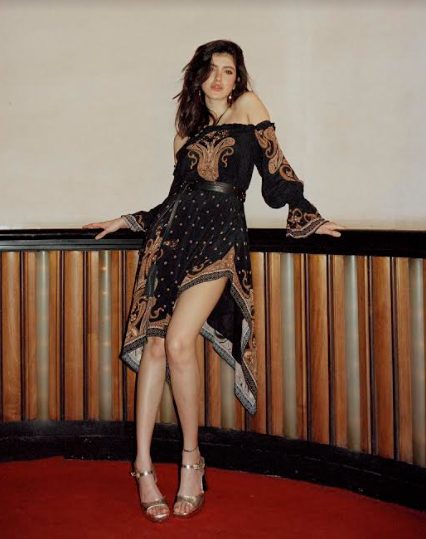 Differentiation and individuality go a long way when it comes to making an identity in the highly saturated film industry. Shanaya has been bringing that to the table with her show-stopping style that can be best described as a confluence of old-world glamm and millennial aesthetics. With an affinity for solid hues, clean cuts, and breezy layers, she has been serving wearable looks that favour classics over trends. Shanaya has been reigning our style list for that exact reason and just gave us something more to be excited about with her very first fashion collaboration with Label Ritu Kumar.
Simple, functional, and fun, the brand's latest line, #JustDanceWithLabel is now endorsed by Shanaya. In a recent interaction with POPxo, Shanaya talked to us about her go-to style, the fashion lessons that she learnt from her besties, and some cool hacks. Edited Excerpts below:
How would you describe your personal style? 
A mix of sporty and classy. I love a good pair of high-rise jeans, a fitted white crop top with my favourite Jordan's and a shoulder bag. That's usually my go-to look! 
How does the #DanceWithLabel collection resonate with your style?
It's young, fresh, and easy to wear. It makes me feel confident, which to me is the most important. 
Tell us about your favourite picks from the collection. 
The entire collection is fun and really reflects my vibe, but if I had to pick one piece, it would be the black dress. Everyone needs that perfect LBD in their wardrobe and this sequined dress is very chic for going out yet comfortable enough to dance in all night!
Is there anyone in particular who influences your style? 
My mom. I'm always stealing her clothes!
Tell us about a fashion lesson that you have learnt from Ananya Panday & Suhana Khan. 
From Ananya definitely, the lesson I've learnt is 'less is more'. Her style is comfortable yet fashionable, chic, and elegant. From Suhana, the lesson I've learnt is 'always dress like you going to see your worst enemy'. She always has her outfit on point wherever she goes and I love that. 
 Tell us about the most valuable fashion advice you have received. 
My mom always says feeling confident in what you wear is the best style you can have. Anything will look good if you feel good! 
Can you share some easy peasy fashion hacks that you swear by? 
The first would be to wear your dad and brother's oversized hoodies as a dress with sneakers. They are very comfy and cool. The second would be to experiment with silk scarfs and turn them into fun tops and headbands. There are many styles you can do with just one scarf–you can dress it up or down!
Featured Image Courtesy: Label Ritu Kumar
© 2023 THE GOOD GLAMM GROUP