We've been rooting for Shamita Shetty and Raqesh Bapat ever since we saw them fall in love in the Bigg Boss house. However, it appears that the lovebirds forgot to put a nazar ka tikka on their relationship! Recently, a little birdie told us that our favourite couple has reportedly called it quits and the two have decided to stay friends.
A source close to Shamita and Raqesh confirmed the reports of their separation and shared, "Shamita and Raqesh have amicably parted ways. Both of them have immense respect for each other and will continue to be friends."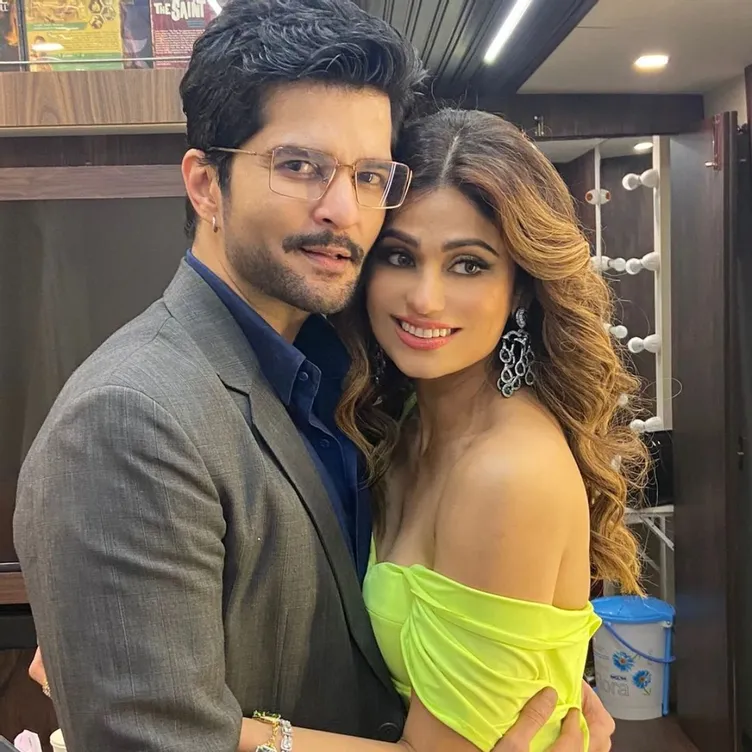 TBH, we are heartbroken! While Shamita and Raqesh are yet to make a comment on their relationship status, social media is flooded with reports of #ShaRa's separation.
When Shamita Opened Up On The Breakup Rumours
This is not the first time that rumours of Shamita and Raqesh's breakup have hit our social media feeds. Earlier this month, the Cash star opened up on the speculations around her relationship and shared, "My entire relationship has been out there because we were on a public platform for quite some time. We did create a certain amount of fan following, and our fans love to see us together. But yes, it's tough. It puts a lot of pressure on two people in a relationship because you feel like you are constantly explaining yourself. There's a lot of judgment and trolling that the families have to go through, unfortunately."
Shamita added she and Raqesh try not to get affected by things being written about their relationship. The actress admitted, "We (Raqesh and I) have consciously made an effort to not let these things affect us too much."
NGL, we are hoping for Raqesh and Shamita to come out and put an end to all the speculations around their relationship. Together or not, #ShaRa will always remain one of our favourite Bigg Boss love stories.
Feature Image Credit: Instagram