In a world where societal standards often dictate what's considered beautiful, many women find themselves grappling with body insecurities. These insecurities can lead them to avoid certain types of clothing, fearing judgment or criticism. However, true success in self-acceptance is achieved when individuals learn to love and embrace their own bodies. A powerful example of this journey is the inspiring fashion influencer, Sakshi Sindwani.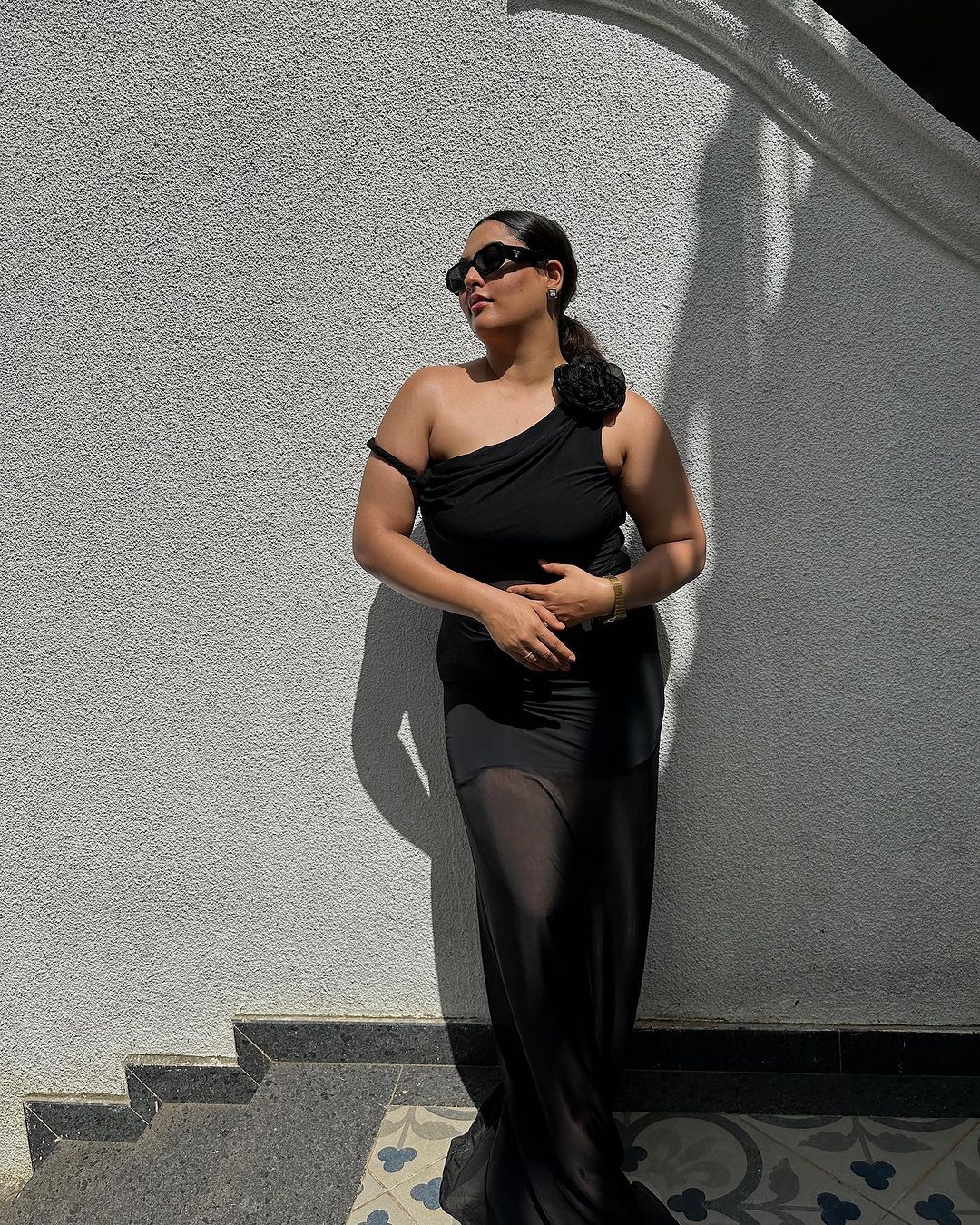 Sakshi Sindwani recently wore a bikini, and she has a story to tell. The story is a testament to the transformative power of self-love. She faced her own struggles with body image and insecurities, like so many others. Yet Sakshi chose a different path, one that led her to embrace her body and celebrate her unique beauty. One pivotal moment that showcased her self-confidence was when she fearlessly donned a bikini.
The influencer posted an inspiring video of herself in a bikini as she recited her story. She said, "This is a rather proud moment. I would never ever wear a two-piece bikini. I would only wear swimsuits that were till the knee and fully covered because I thought my flabs are visible. People would think that I'm so fat. Like literally a whale swimming in the pool." She added, "I thought I'm so tired of carrying the weight of other people's opinions and other people's judgments." Sakshi spoke about how difficult it is to try to live up to the world's expectation.
Watch the video here:
By doing this, Sakshi Sindwani has sent a powerful message to her followers and women everywhere. She proved that beauty comes in all shapes and sizes and is not defined by societal norms. Her bold and unapologetic approach to fashion and self-expression serves as an inspiration for those navigating their own body image journey. Sakshi has encouraged women to break free from the shackles of insecurity! After all, success begins with self-acceptance and self-love.
Feature Image: Instagram