Drop everything you are doing 'coz Rihanna just made her pregnancy announcement. The queen of pop is expecting her second child with her partner, rapper A$AP Rocky. RiRi's debuted her baby bump at the 2023 Super Bowl Halftime performance. Well, I am shedding happy tears! 
Unlike most celebs, Rihanna didn't go the Insta announcement route. She let the world figure out everything on its own. #RihannaNavy got the hint when the singer put a hand on her belly.
Scroll down to see all the pictures from Rihanna's pregnancy announcement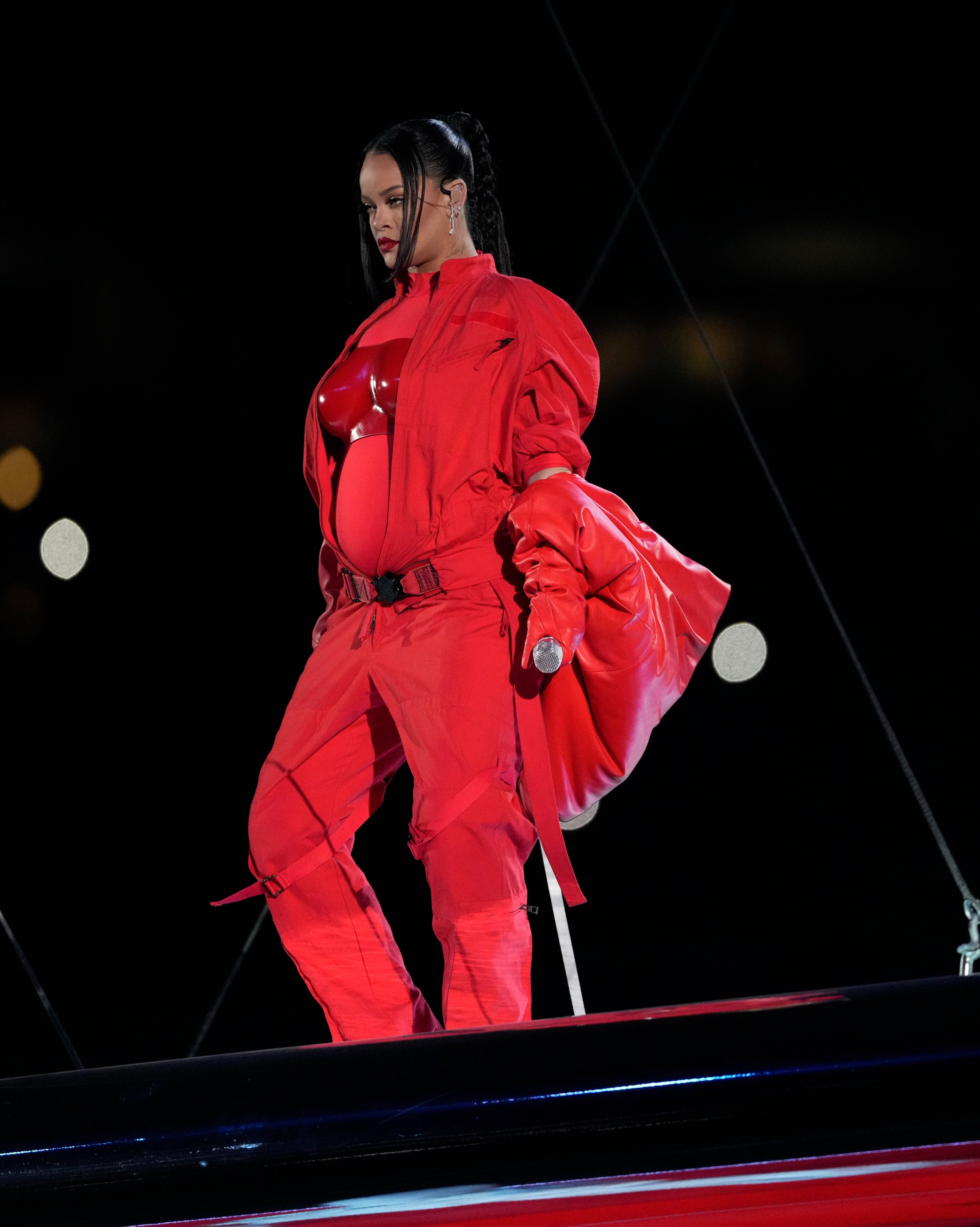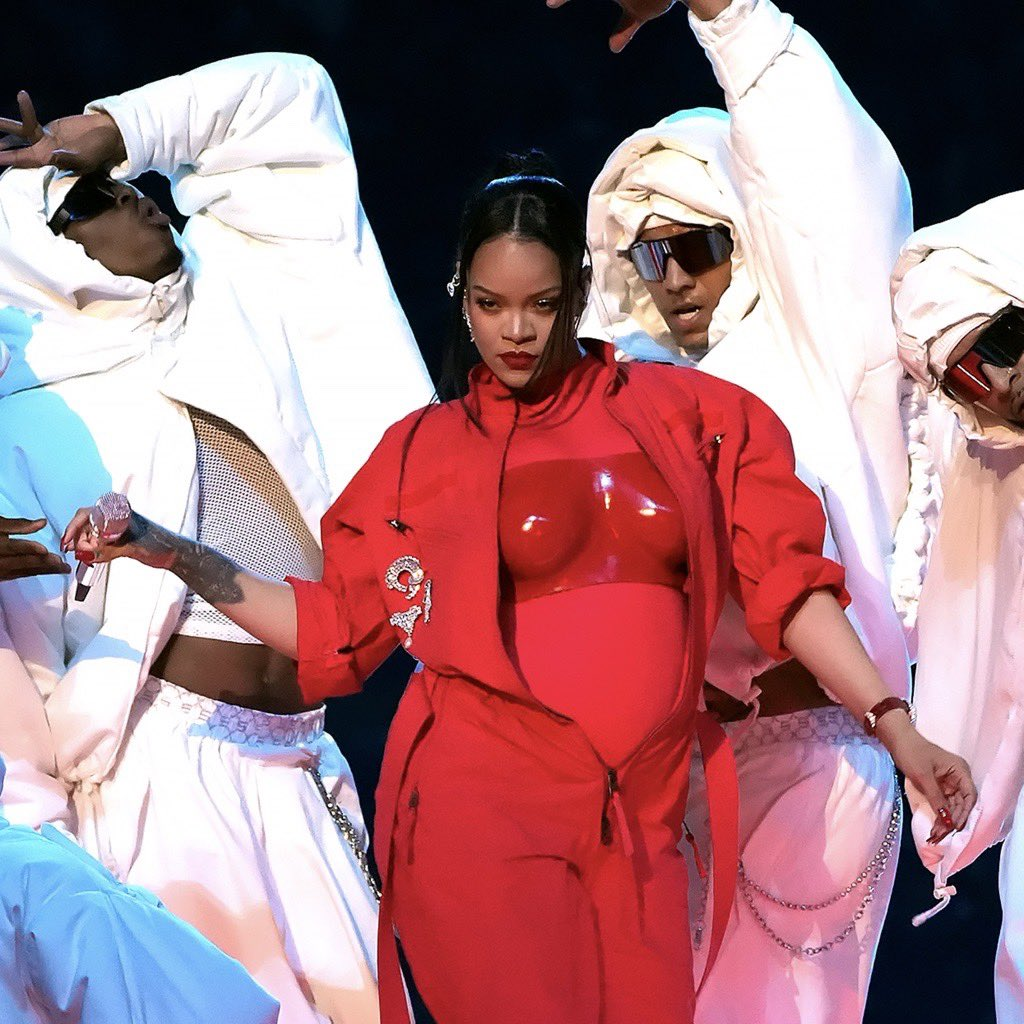 Isn't she the most fabulous mom-to-be? BRB, I am virtually removing all the nazar from RiRi.
Rihanna's Cutest Baby Bump Stole The Show
Rihanna began her Super Bowl Halftime performance by rubbing her belly, referencing her growing baby bump. Later, the singer's rep confirmed her second pregnancy.
Rihanna and A$AP Rocky welcomed their first child in May 2022.
Rihanna Was Worried About Performing At Super Bowl
After her halftime performance, Rihanna appeared for her Super Bowl interview. She confessed that she wasn't sure about performing at such a massive sports event, but motherhood ultimately inspired her. The Diamonds singer said, "When you become a mom, there's something that just happens where you feel like you could take on the world — you can do anything," she added. "And the Super Bowl is one of the biggest stages in the world, so as scary as that was … there's something exhilarating about the challenge of it all."
Now, all I am waiting for is Rihanna's maternity lewks. Remember how she slayed last year when Rihanna was expecting her first child? Let's face it—this is queen RiRi's world and we are living in it. 
Feature Image: Instagram