The Most Scandalous Red Carpet Looks Of All Time!
If you've got it, flaunt it. This is the mantra most Hollywood stars live by and no wonder their red carpet looks are almost impossible to forget!
What a celebrity wears on the red carpet is far more important than the trophy itself! Hollywood stars have often used this opportunity to show up in the most daring looks that made headlines. While we spotted quite a few risqué outfits at the Oscars 2023, it reminded us of all the other times Holly girls have dared to bare!
Let's take a trip down memory lane and look at the most revealing red carpet outfits: 
Cara Delevingne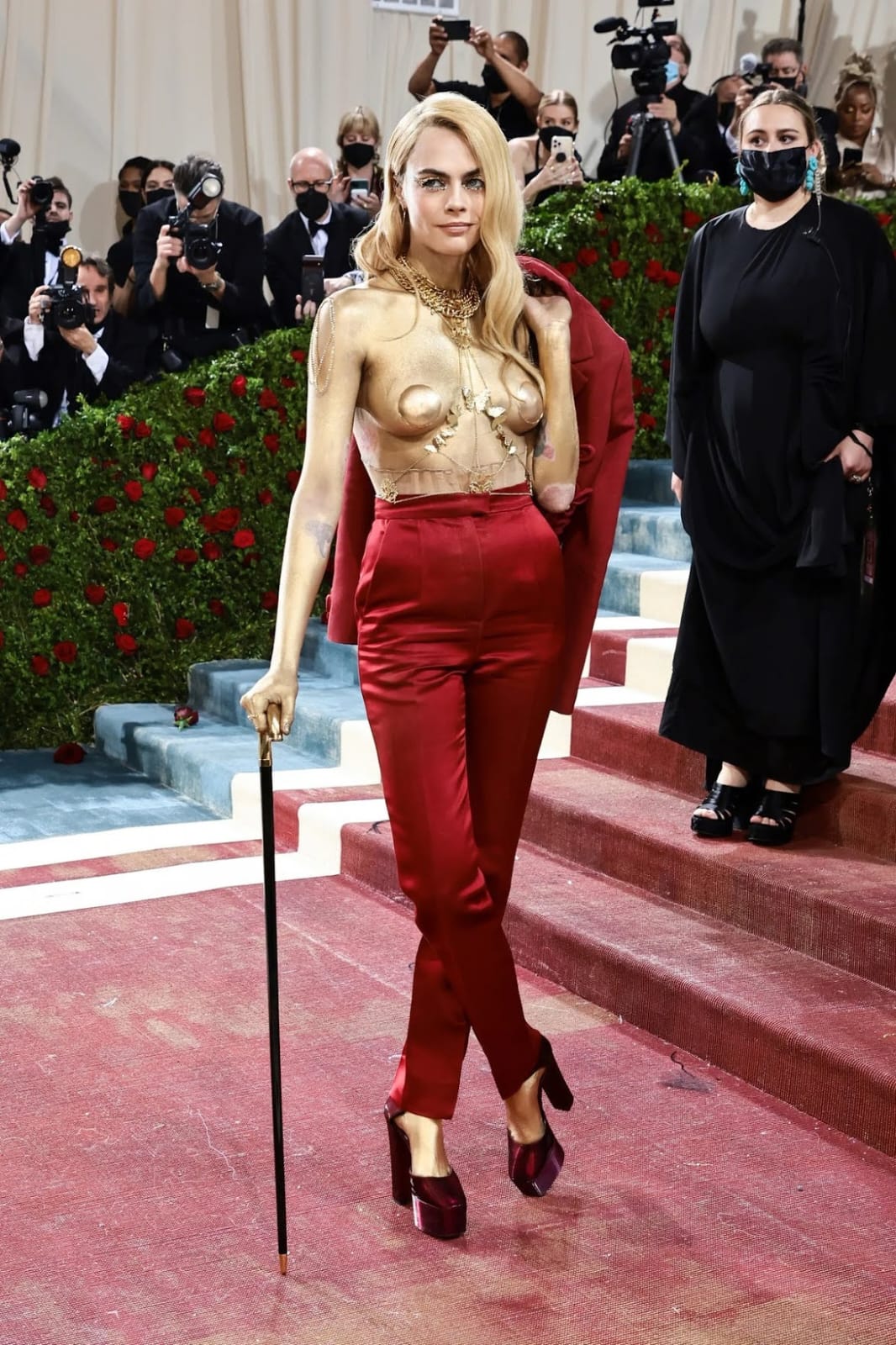 While we've seen quite a few celebs choosing to ditch their bra and underwear, Cara Delevingne took it a notch higher by ditching her top at the 2022 Met Gala. She wore a red Christian Dior haute couture suit and accessorised it with a walking stick. However, that wasn't the weirdest part. The actress flaunted a naked torso covered in shimmering gold body paint and gold pasties. 
Megan Fox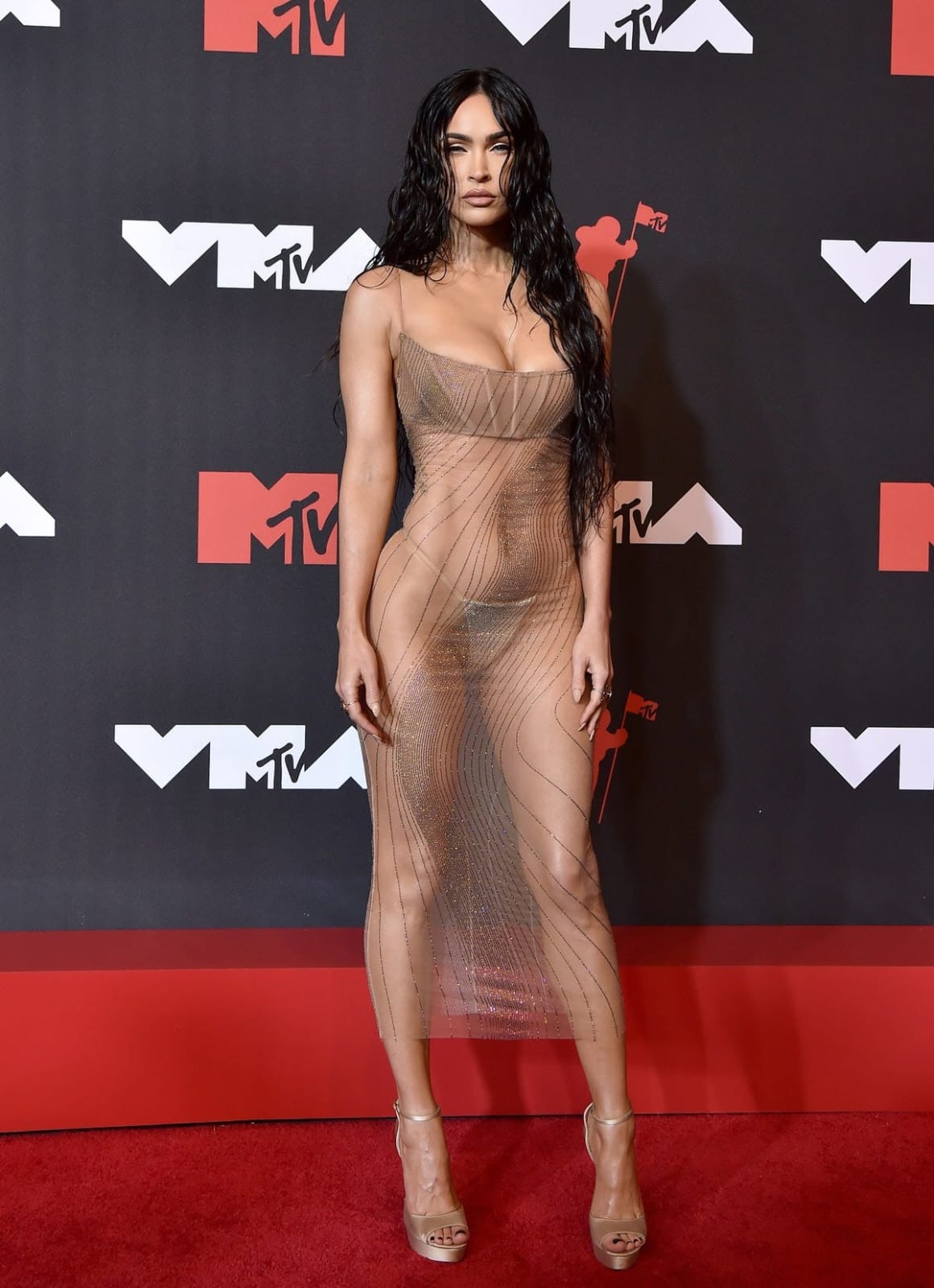 Megan Fox snagged the most important award at the MTV VMAs 2021 as she was hands down the sexiest dressed. She donned a "naked dress" by Mugler with a matching sparkly thong and nude bralette. The wet hair look definitely took the sex quotient up a notch!
Zoë Kravitz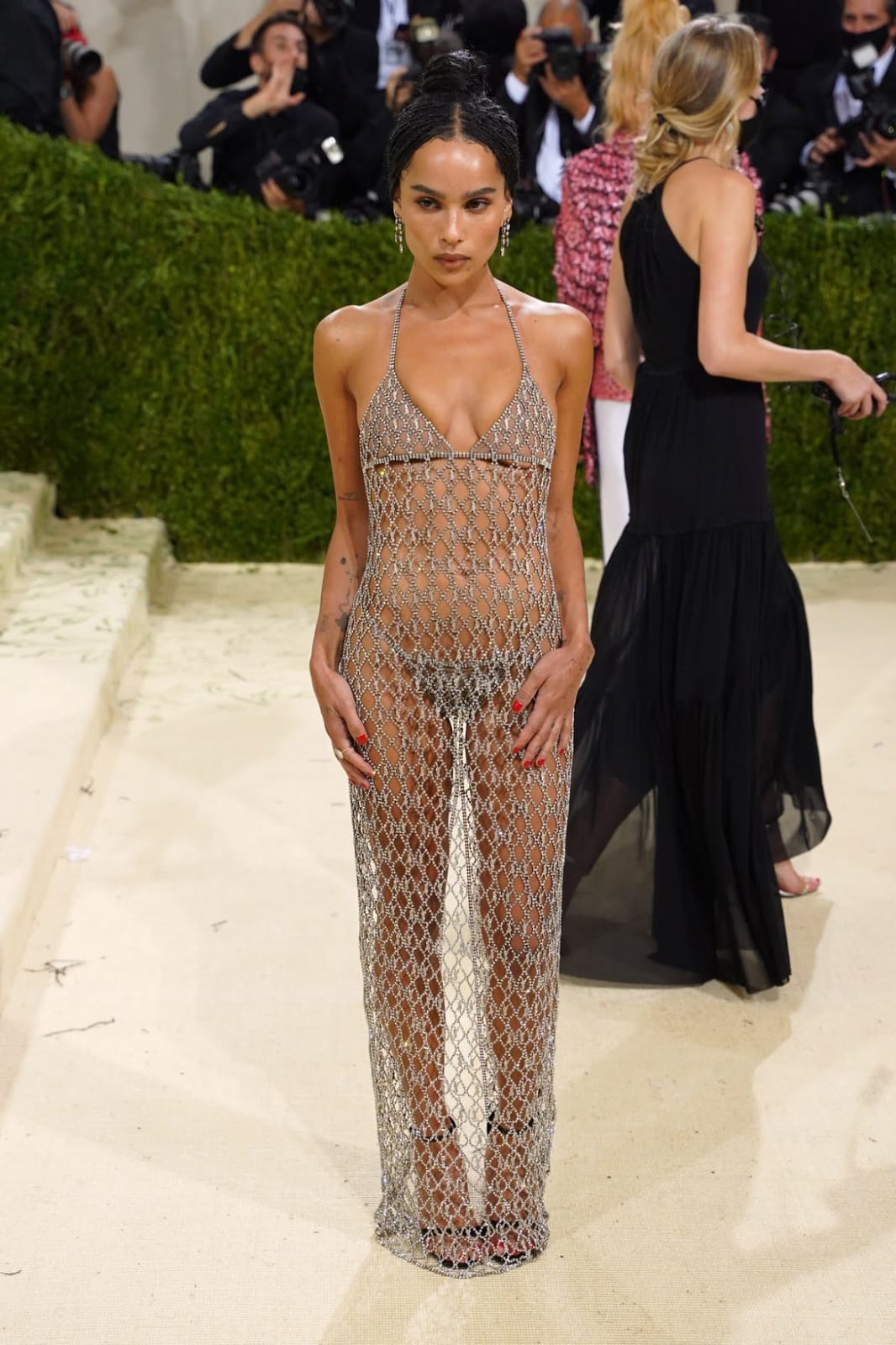 Zoë Kravitz wore nothing but mesh on the 2021 Met Gala red carpet. The bedazzled Saint Laurent mesh halter gown was worn with a matching thong underneath and no bra. Since the gown was enough to make heads turn, the actress styled the look with diamond earrings and black open-toed heels. 
Kendall Jenner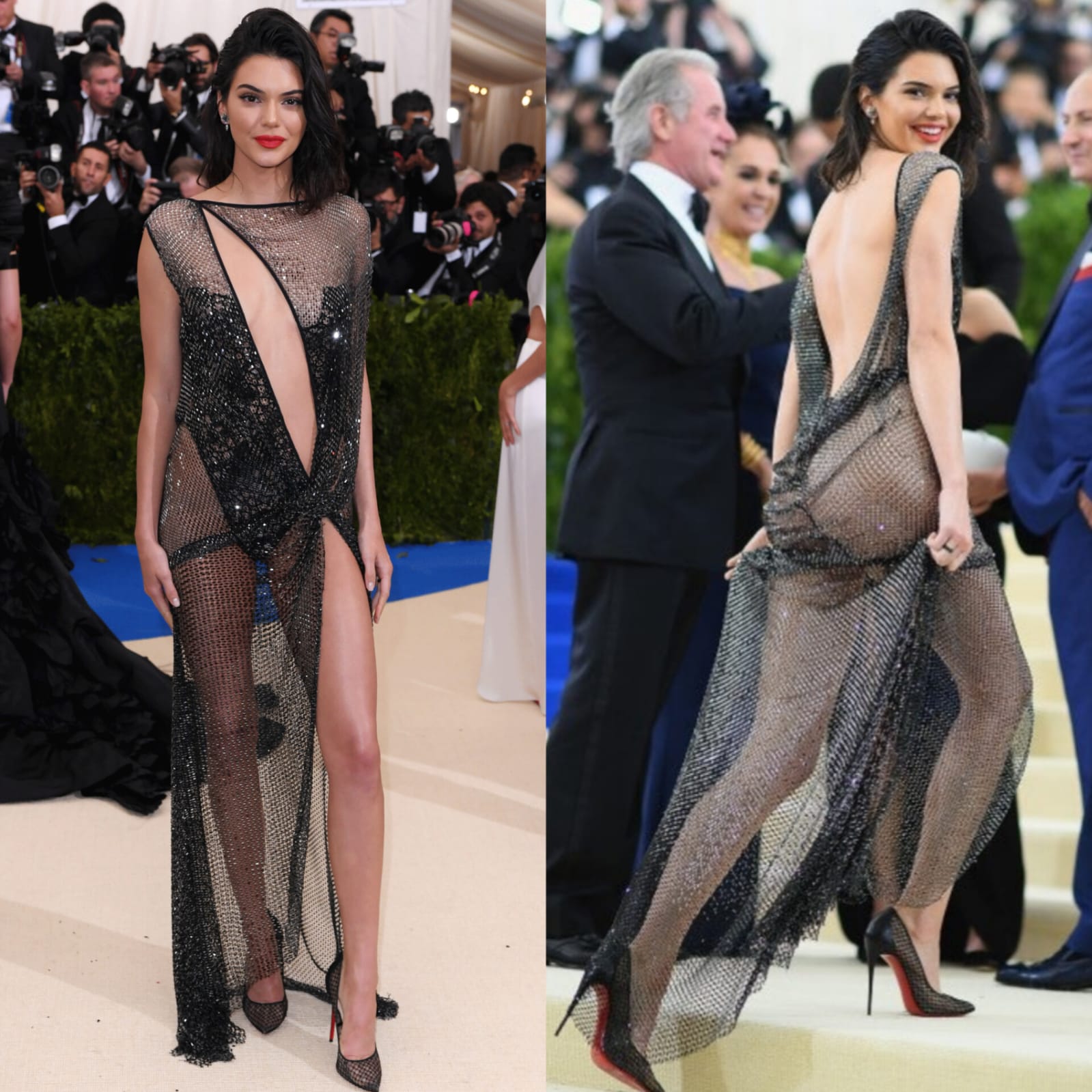 While Kendall Jenner may have it all together, her 2017 Met Gala outfit was quite literally hanging by a thread. The La Perla outfit was made from one piece of string. 85,000 crystals were strung onto a very strong, very flexible, incredibly thin piece of nylon. Kendall wore a black thong and a hand-painted black bodice underneath. 
Irina Shayk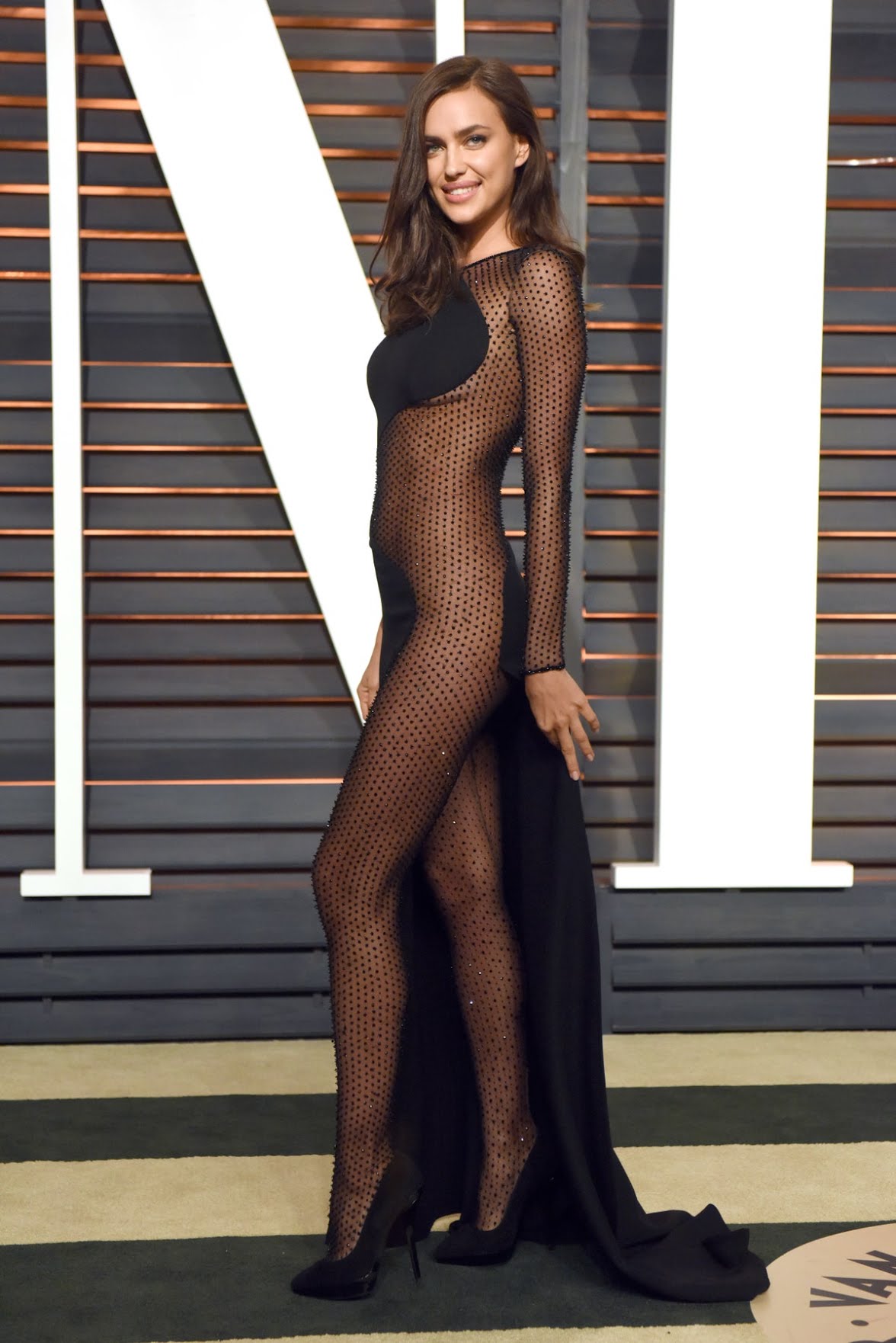 At the 2015 Oscars after-party, Irina Shayk gave us major #HotBodGoals in a black sheer cutout Atelier Versace gown. The sexy number featured sheer siding with head-to-toe crystal details. Since her outfit was enough to make a mark, she gave accessories a pass and simply completed the look with black leather pumps.
Rihanna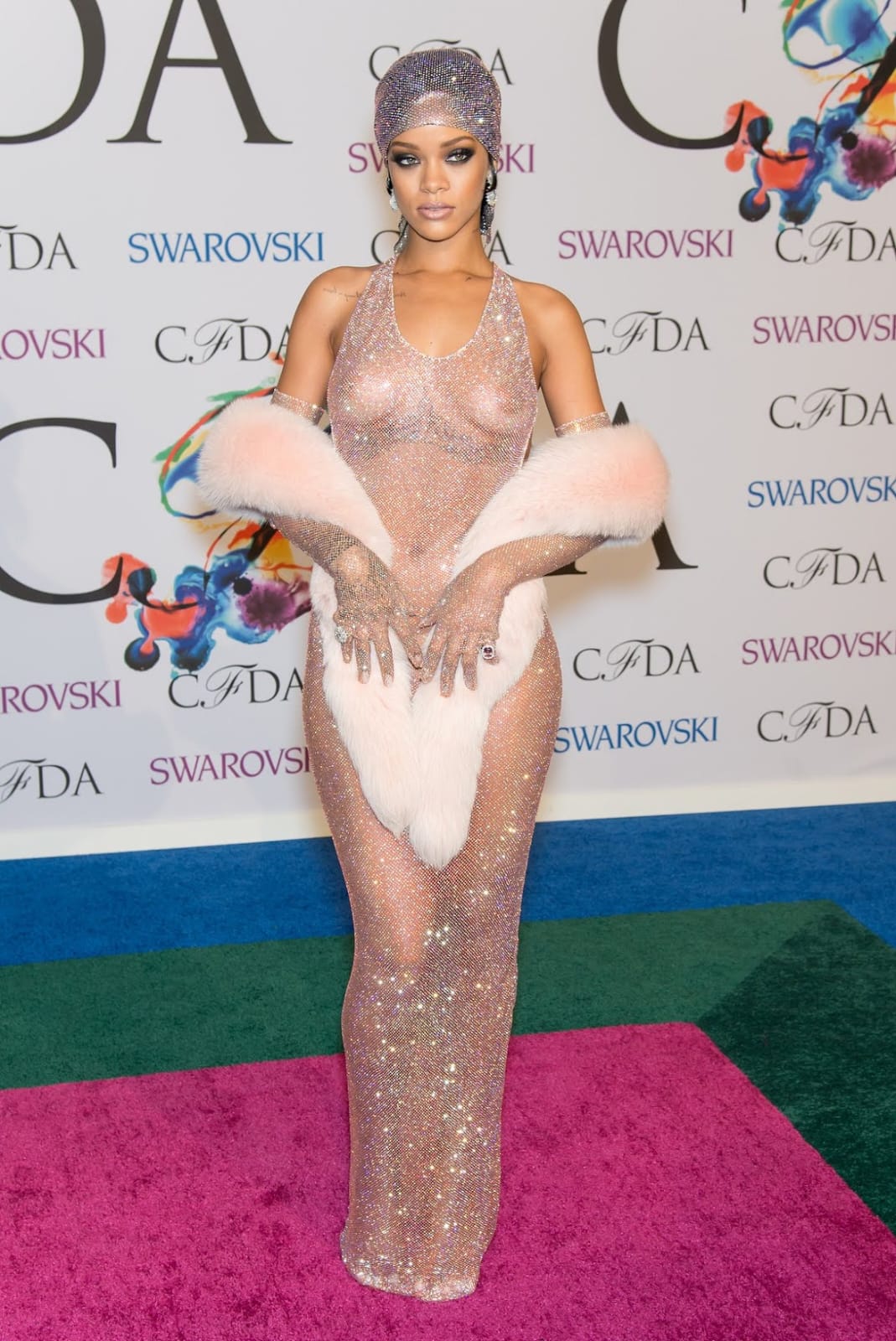 Rihanna is the queen of making headlines and taking the internet by storm. RiRi wasn't afraid to flaunt her areolas and bare her butt at the 2014 CDFA Fashion Awards! The singer wore a custom Adam Selman fishnet dress styled with a matching head scarf and gloves, which were all accented with over 200,000 Swarovski crystals. 
Lil' Kim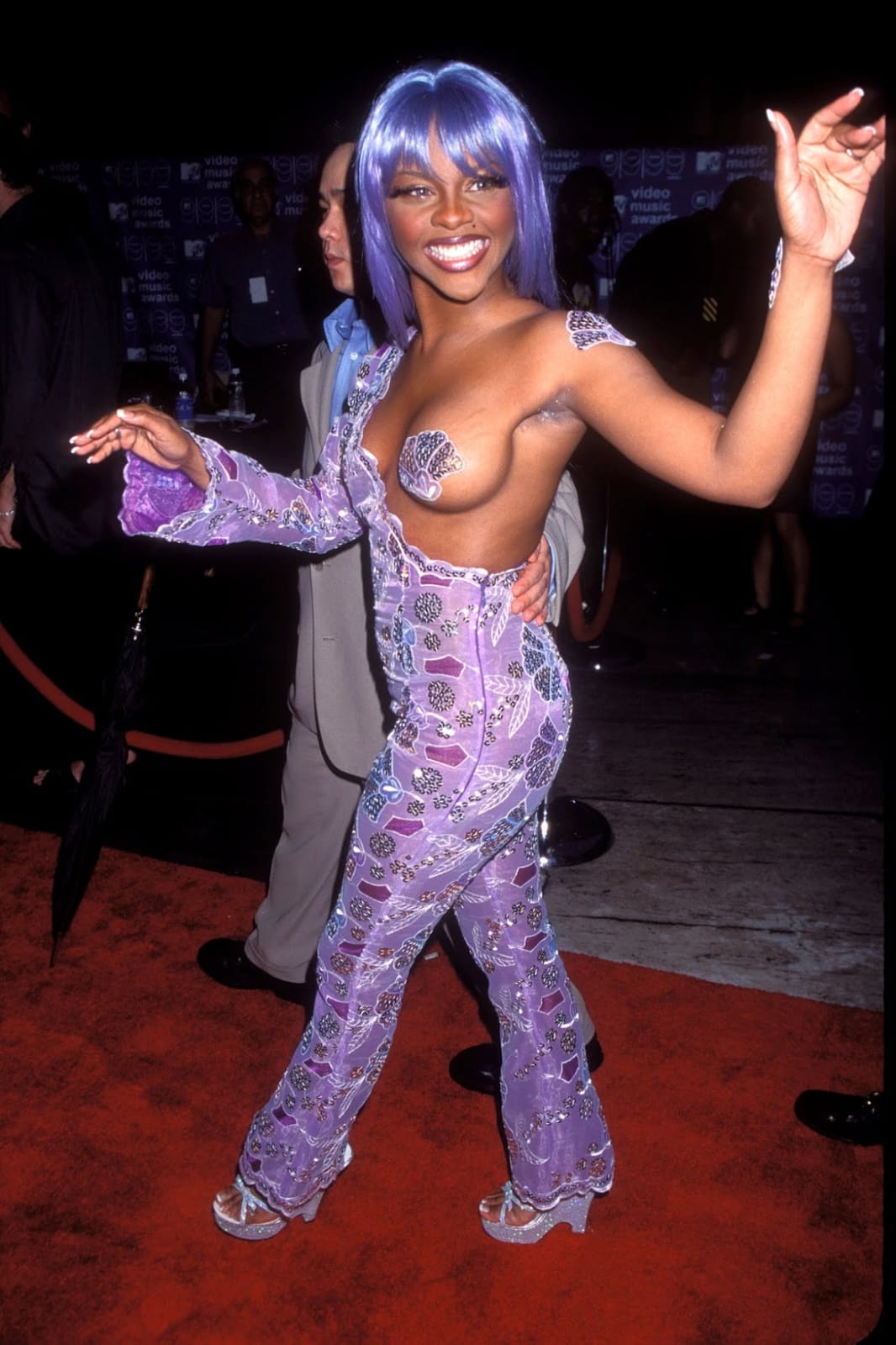 Lil' Kim looked like a "free the nipple" protestor at the MTV VMAs way back in 1999. Although it has been over 20 years, the world has still not recovered from this look. The rapper wore a one-sleeve purple jumpsuit designed by Misa Hylton, adorned with silver and purple seashells throughout. She left one breast exposed, and her nipple was covered with a seashell pastie cut out from the extra fabric and secured using eyelash glue. Truly an iconic look!
Rose McGowan 
Scream actress Rose McGowan dared to bare before anyone else did, in 1998. She attended the VMAs wearing a barely-there beaded dress by Maja Hanson. The look has since become one of the most iconic awards show looks of all time. Although McGowan was "slut-shamed" for the look, she single-handedly started the red carpet "naked" dress trend. She wore a thong and went braless underneath. 
It needs a hell lot of guts and confidence to pull off daring looks like these. A round of applause for these badass queens, please!
Feature Image: Instagram
© 2023 THE GOOD GLAMM GROUP