The teaser for Ranbir Kapoor's upcoming movie Animal has set the internet on fire, and it's not hard to see why. Ranbir shedding his soft boy image for a more intense and violent role has piqued everyone's interest. Glimpses of bloodshed, violence, and the star-studded cast have fuelled the excitement even more. In the clip, we witness Ranbir's character's complex dynamics with his father (Anil Kapoor) as he seeks validation and takes a stand for him despite being constantly demeaned by him. The teaser further hints at a brutal gang war, leaving everyone more eager to uncover the full story when the film hits the big screen.
Animal is all set to hit the theaters on December 1, 2023, and fans are eagerly waiting for its release. In the meantime, people have already started speculating about the plot. A Reddit user asked people to guess the storyline, and the responses were quite interesting. Here, take a look:
Two Different Gangs
"I'm guessing Bobby Deol's character tried to assassinate Anil Kapoor's character, and they are both from different gangs, hence the masks. Anil after the assassination attempt would have his poster look, simply waiting and hearing reports. Ranbir finds this as his one opportunity to make his father proud of him and is out to kill Bobby. I don't know about Rashmika though. Maybe he can marry her with his father's permission if he finds Bobby, or maybe his father might do something to Rashmika which would make Ranbir turn on him by the end." – rn3122
Ranbir Is Treated Like An Outcast
"Ranbir is treated like an outcast by his family hence his distance in the family photo. They reject his choice for marriage(Tripti) and instead make him marry Rashmika due to political/monetary gains. Bobby is a former member of Anil's gang that goes rogue and Ranbir will go against him to appease Anil. In the meanwhile he gets to know some shady shit they did to Tripti and hence joins Bobby against Anil." – redditPrixx
Son Joins Family Gang War
"Father tried to discipline brat son using corporal punishment and son eventually joins family gang war. He also wants to repeat the cycle with his own child cause he thinks that will make his dad proud." – rippedwhitecoat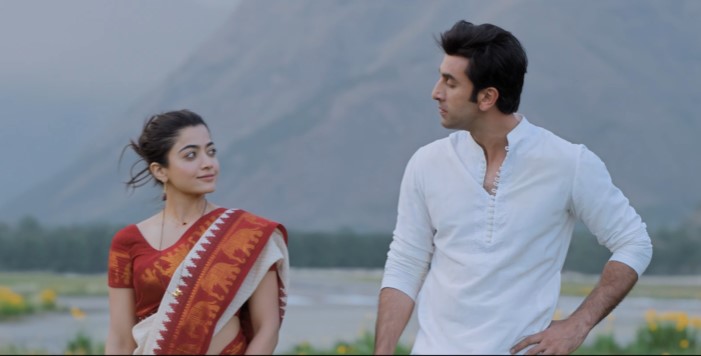 Takes Revenge For His Wife's Murder
"I guess Ranbir is an illegitimate son, that's why in the family portrait he is standing afar. He is craving love and attention from his father. In his longing he meets his wife. Ranbir may be his father's right hand man in business creating obstacles for rivals. Bobby is from a rival gang, so he wants to separate Ranbir from his father and attack the family (reference Anil's poster). In the gang attack, his beloved wife gets killed, which turns him into an animal? He doesn't care about anyone now and wants revenge from Bobby as well as his father (Anil). He has a mistress (Tripti) during this period." – KlutzyDog8711
Ranbir Unleashes His Animal Side To Please His Father
"RK is abused at home quite often, so he is shy but twisted. He does some random small time crime to get the thrill and hence AK beats him more. Ak is either a shady businessman or a mafia with empire. He gets embroiled in some shady business where bobby is either directly involved or been given supari for. RK thinks this is the time to show his father how capable he is and unleash the animal inside him. This seems to be similar to equation between Ramadhir Singh and his son. The son hates him but also waiting for his approval. The girl are probably a side story of having a love angle for RK. Something similar to Sarkar.. he likes one but doesnt get family approval so he has to marry the other one. Both of them have personality but not actually adding much to the main story." – CombinationUnhappy80
Ranbir Transforms Into A Ruthless Killer
"Brat son who was violent since childhood. His father never wanted his son to be a criminal. Absentee dad. Between the gang war of bobby and anil. Ranbir gets caught. And he transforms into a ruthless gangster. I agree that mostly he is trying to make his father proud by fighting against bobby." – RanaKp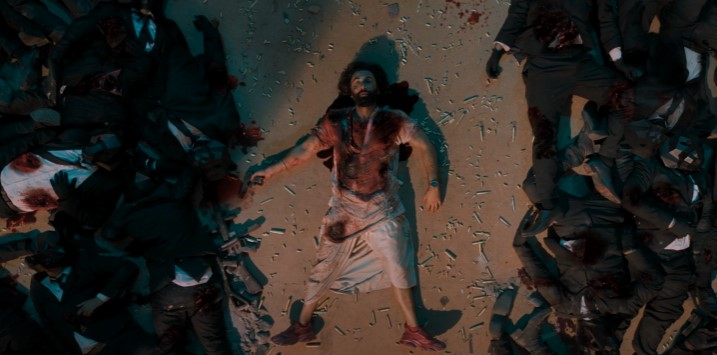 Ranbir Kills People To Avenge His Father's Death
"One line synopsis: Ranbir Kapoor goes on a revenge to kill Bobby who killed his dad Anil Kapoor. Ranbir is telling his history of being an imperfect son to Rashmika throughout the movie, while he is in exile and living a peaceful life after killing Bobby's brother (mask guy). Bobby and his brother kill Anil Kapoor because of bad business with Ranbir. Flashbacks will show father son relationship. Climax will have a showdown between Ranbir and Lord Bobby, when Bobby finds the location of Ranbir's exile. Good guy Ranbir becomes an Animal again and closes the chapter." – MatrixHabitant
Can't wait to find out if these guesses were spot on or not!
Featured Image: YouTube