Congratulations are in order for the new daddy and mommy, Ram Charan and Upasana Kamineni. On 20th June, the couple welcomed their lil' angel and we are super ecstatic. The couple first announced the khuskhabri in Dec 2022. Then it was at the Oscars in March 2023 when Ram announced that his wife is six months pregnant while brimming with love for her. Since then we have been obsessing over the couple and their love for each other. Now, of course, we couldn't help ourselves and find out more about their love story. Scroll down to know how the two fell for each other.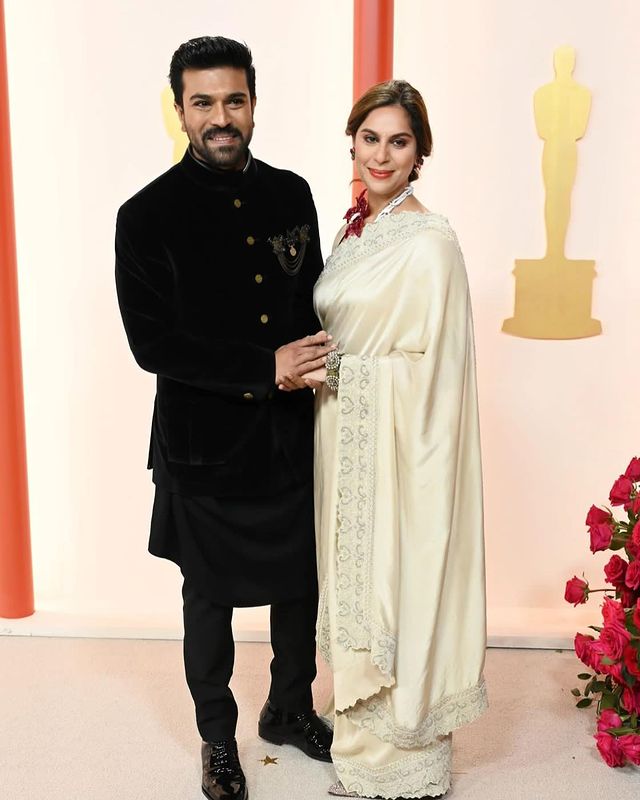 Reportedly, Ram and Upasana met each other during their college days via a mutual friend. But nothing at that time happened between the two. After finishing college, Upasana went overseas for further studies. Talking about the same, Upasana in an interview once shared, "We were friends for a very long time – since college actually. There were no special feelings between us before I went overseas to study. Love just happened and it was a nice change. What drew us together was that we both knew we had to live up to the expectations our families had of us. We shared similar thoughts, we had the same problems and we both shared the same outlook and belief of working hard to achieve success."
After college, they both kept in touch and remained friends. It wasn't until 2008 after the release of Ram's film Magadheera that the two started dating. Ram in an interview once shared, "All my friends would keep telling me that she really cares for me like nobody else ever would and that I wasn't recognising the fact that she was the one for me. One fine day, what my dad had told me years ago came back to me. He had told me when I was weighing my career options that I didn't recognise the opportunities I have as an actor. And that I was looking everywhere while sitting on the pot of gold. The scenario seemed similar now. Here was a girl, my friend of 7 years, everybody was able to see her as my ideal partner and I was being oblivious. That's when I realised I was waiting to find the right girl while I had her with me all along. My perspective underwent a transformation."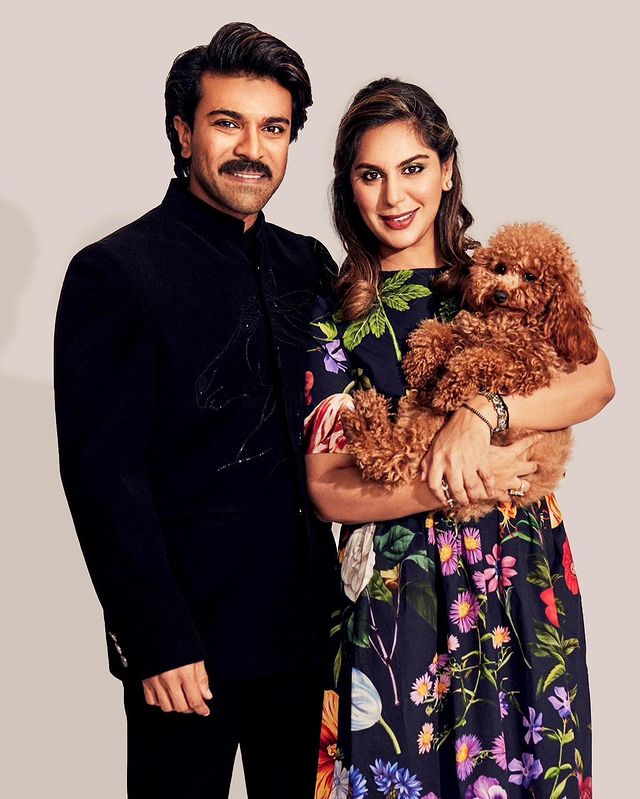 As their love bloomed, soon their families realised what they meant to each other. Reportedly they both went to a family temple without telling anyone about it. That's when their family members understood their love for each other. Then on Dec 11, 2011, they decided to get engaged. But the two didn't wait too long and finally sealed the deal in July 2012. They hosted an intimate traditional South Indian wedding followed by a grand reception for their close friends from Bollywood and Tollywood.
Wow, their love story is certainly no less than a movie. Here's extending our heartiest congratulations to Upsana and Ram for this new journey.
Featured Image: Instagram