#POPxoReviews: This All-Natural Ayurvedic Moisturiser Is What Dreams Are Made Of
The Youthful Glow Face Cream: Saffron
In This Article
The Youthful Glow Face Cream: Saffron, Oat Milk & Peach is the ayurvedic moisturiser of your dreams. Formulated with organic ingredients, this is one daytime hydration cream you should not be sleeping on!
This Kit Includes: One All-Natural, Deeply Hydrating Moisturiser
The Youthful Glow Face Cream: Saffron, Oat Milk & Peach is a skin-nourishing, 100% organic face cream that hydrates your skin while simultaneously fighting signs of ageing and sun damage. Infused with super ingredients, it penetrates deep into your skin resulting in plump, bouncy skin that looks fresh all day! Did I mention it's paraben, silicon, and sulphate-free?
Why We Love It: Formulation, Ingredients, etc. 
Formulated with saffron, oat milk, and peach, the Youthful Glow Face Cream: Saffron, Oat Milk & Peach will heal your skin from the inside out. The saffron gives your skin a fresh, natural glow while the oat milk repairs any signs of dryness, and the peach extract soothes and moisturises the skin.
While the texture is super lightweight and non-greasy, don't let that fool you since just a little bit of this cream goes a long way. It tackles everything from dullness and dryness to dark spots and pimples. It even regulates sebum production so that your skin is well-hydrated.
How To Use It: It's So Simple!
Cleanse your skin with a face wash, and then apply a toner. Take a dollop of the Youthful Glow Face Cream: Saffron, Oat Milk & Peachand dot it on your skin. Massage in circular motions to spread it out evenly; the formula also works well if you're looking for a product to do your daily face massage routines with. Once the cream is absorbed by the skin, follow up with sunscreen if it is daytime.
The Product Looks Like: A Sneak Peek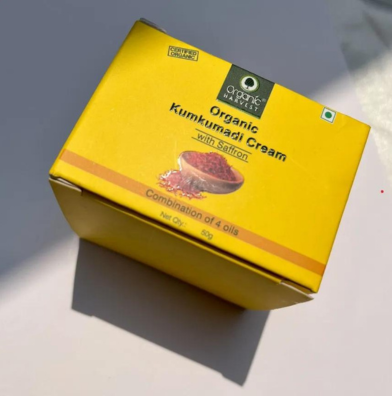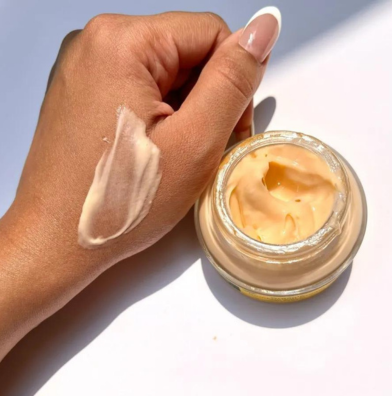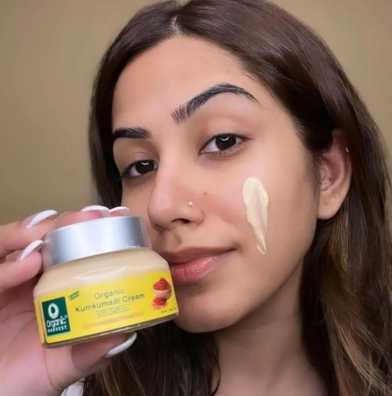 Organic Ingredients:
Saffron, oat milk and peach extract.
Lightweight Texture:
Perfect for humid summers or monsoon!
In Conclusion
This is one moisturiser I do not leave the house without, and you can even find it in my bag while I'm travelling. The natural ingredients and insane hydration despite the lightweight texture truly make it a must-have essential in every season!
Recommended For You
The MyGlamm Jet Set Eyes Kajal Eyeliner Won't Budge Till You Want It To
The POPxo Glow Goals Illuminating Sunscreen Gave Me Glazed Skin + SPF Protection!
Want Buttery Smooth Skin? Try The Bath & Body Works Gingham Ultimate Hydration Body Cream
Nothing's Set In Stone, Except Your Makeup After The MyGlamm POSE HD Setting Powder!
The MyGlamm LIT Liquid Matte Lipstick Is Shraddha Kapoor's Go-To & I See Why
The MyGlamm LIT Lipliner Pencil Is The Best Lipliner I Tried In 2023
---
© 2023 THE GOOD GLAMM GROUP