#POPxoReviews: Every Gal Needs A Perfect Brown Lipstick & I Found Three!
POPxo Makeup Mini Lip Kit - No Drama
In This Article
The nude lipstick has many variations, and often it can be hard to understand which type would look best with your fit. But the POPxo Makeup Mini Lip Kit – No Drama is more versatile than you think! With three different types of nudes that will always elicit 'what lipstick is that?' comments. Scroll down to know the deets.
This Kit Includes: 3 Versatile Brown Shades
The POPxo Makeup Mini Lip Kit – No Drama is a mini lipstick kit with three irresistible nude lipstick hues–one for every mood. Each shade is a variation of the quintessential brown; formulated with the Indian skin tone in mind, the shades are pink-brown, warm-brown, and cool-brown.
Why We Love It: Formula, Ingredients, etc.
These insanely flattering lipstick shades offer an unmatched cream-matte finish that's perfect for people like me, who don't really believe in liquid matte lipsticks. Enriched with Vitamin E, the hippies are super pigments yet non-drying and transfer-proof. The not-quite-shiny finish will make your lips look plumper in an instant.
It's one of my favourite buys, which means not only are you going to want to stock up on this formula, but thanks to the affordable price, you'll actually be able to!
How To Use It: It's So Simple!
Start by applying the lipstick on the centre of your upper lip, just below the cupid's bow, and then swipe across to the outer corners. Repeat on your bottom lip for a smooth and even application.
The Product Looks Like: A Sneak Peek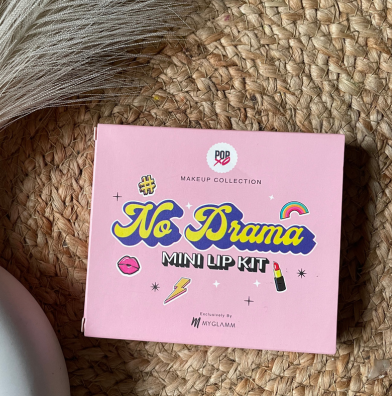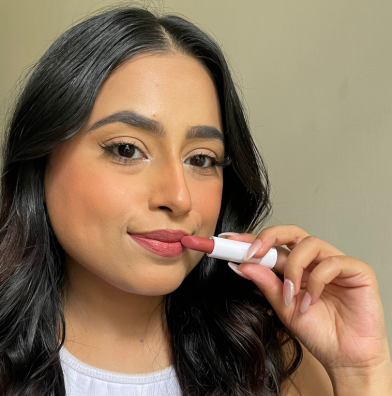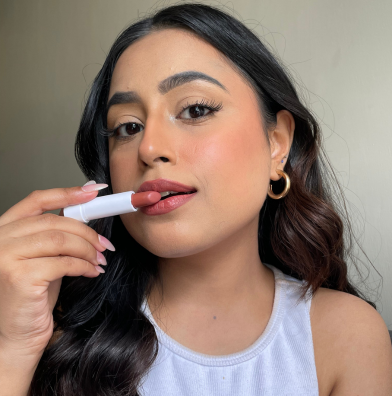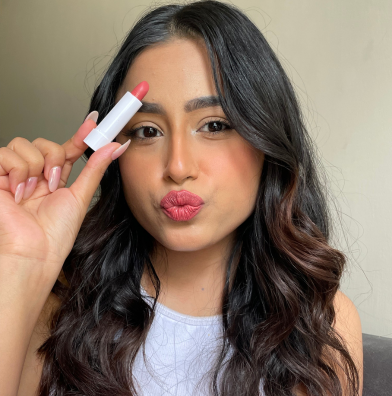 In Conclusion
There's no denying the power of a quintessentially elegant nude lipstick! The way a good nude can tie everything together is unmatched. It's my comfort zone when nothing else feels right, my trusted companion at every vacay, and the only beauty product I'll never, ever tire of!
Recommended For You
The MyGlamm Jet Set Eyes Kajal Eyeliner Won't Budge Till You Want It To
The POPxo Glow Goals Illuminating Sunscreen Gave Me Glazed Skin + SPF Protection!
Want Buttery Smooth Skin? Try The Bath & Body Works Gingham Ultimate Hydration Body Cream
Nothing's Set In Stone, Except Your Makeup After The MyGlamm POSE HD Setting Powder!
The MyGlamm LIT Liquid Matte Lipstick Is Shraddha Kapoor's Go-To & I See Why
The MyGlamm LIT Lipliner Pencil Is The Best Lipliner I Tried In 2023
---
© 2023 THE GOOD GLAMM GROUP