#POPxoReviews: 3 Pink Lipsticks That You'll Be Wearing On Repeat
POPxo Makeup Mini Lip Kit - Pretty Mess
In This Article
My favourite colour has always been pink, even before Barbiecore became a trend. From pink clothes to pink bags and most importantly, pink makeup, I had it all. As a diehard pink lipstick girl, I scoured the internet for the quintessential pink lipsticks, and that's when I came across the POPxo Makeup Mini Lip Kit in the shade Pretty Mess.
This Kit Includes: Three Perfectly Pretty Pinks
The POPxo Makeup Mini Lip Kit in the shade Pretty Mess has three mini lippies in three irresistible pink lipstick hues – one for every mood. Ranging from a bold hot pink to everyday wear light pinks, these shades are to die for and I don't say that lightly! Also, trust me when I say that the shades themselves are way cuter than the packaging.
Why We Love It: Formula, Ingredients & The Works
If I start counting the reason why I love it, we'll be here all day. But on a serious note, these lipsticks have a smooth, pigmented velvet matte formula that's enriched with Vitamin E for that extra dose of hydration. Aside from the fact that it's a total steal, the three pink hues look ridiculously pretty against all skin tones.
Not only are you going to want to stock up on this formula, but thanks to the affordable price you'll actually be able to, too.
How To Use It: It's So Simple!
Start by applying the lipstick at the centre of your upper lip, just below the cupid's bow, and then swipe across to the outer corners. Repeat on your bottom lip for a smooth and even application.
The Product Looks Like: A Sneak Peek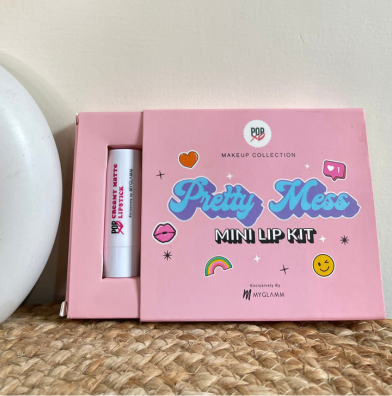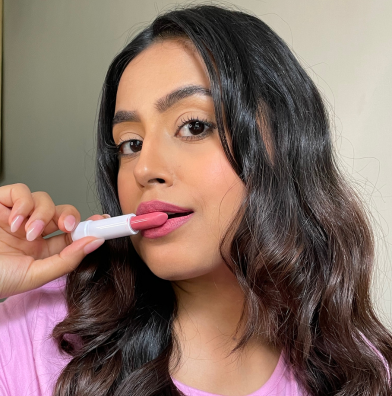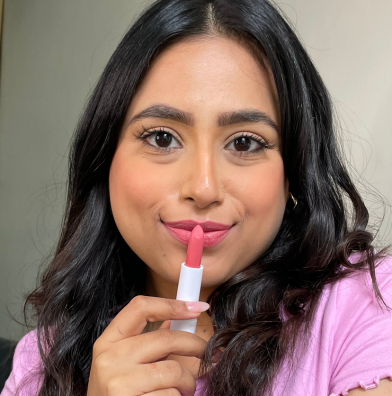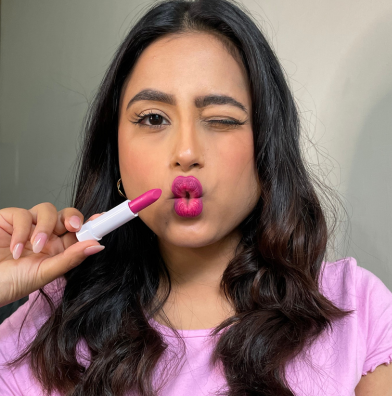 Good To Know:
Three shades in one kit
Hero Ingredients:
Vitamin E
In Conclusion
There's something irresistibly charming about the classic allure of pink lipsticks. The way a vibrant shade can instantly brighten the mood and the face is truly magical. This lipstick kit is my go-to for an instant splash of joy, my faithful sidekick on date nights, and the one beauty staple that consistently brings a smile to my lips.
Recommended For You
The MyGlamm Jet Set Eyes Kajal Eyeliner Won't Budge Till You Want It To
The POPxo Glow Goals Illuminating Sunscreen Gave Me Glazed Skin + SPF Protection!
Want Buttery Smooth Skin? Try The Bath & Body Works Gingham Ultimate Hydration Body Cream
Nothing's Set In Stone, Except Your Makeup After The MyGlamm POSE HD Setting Powder!
The MyGlamm LIT Liquid Matte Lipstick Is Shraddha Kapoor's Go-To & I See Why
The MyGlamm LIT Lipliner Pencil Is The Best Lipliner I Tried In 2023
---
© 2023 THE GOOD GLAMM GROUP