India is known as the land of festivals, and each of these festivals represents the country's diverse culture. One such festival is Pongal which is celebrated with great enthusiasm in the southern state of Tamil Nadu. It's is a harvest festival that marks the journey of the sun towards the northern hemisphere. For Pongal 2022, a four-day festival will be celebrated from January 14 to 17. 
If you're celebrating the festival or know someone who is, here are some Pongal wishes, quotes, messages, status & greetings that you can share with all. Go ahead, scroll and pick your faves.
Pongal Wishes
The easiest way to send in your festive greetings is by sharing these Pongal wishes on WhatsApp! 
May the divine blessings of Surya reach your home. Wish you and your family a Happy Pongal!
 May the sweetness of gur, doodh and kaju bring happiness into your life. A very happy Pongal 2022!
May the almighty bless you all with the best of health, wealth & prosperity. Wishing you & your loved ones a very Happy Pongal.
 Wishing you a prosperous future and a happy Pongal!
We thank the sun for burning himself to provide us warmth.
We thank the plants for sacrificing themselves for our life.
We thank the creatures for helping us live healthy life.
 Wishing that your stocks soar and the Lord's divine blessings always are upon you.
 May the harvest festival guarantee you always have the best food and best life. Greetings on Pongal!
Pongal Quotes
Looking for Pongal quotes to share on Instagram? We got you covered! Check out these festive Pongal quotes that you're going to love! 
Here comes the vessel, here comes the milk, here comes the first harvest rice. Pongal is ready; let us start the celebrations! Happy Pongal.
Pongal is here, an occasion that will mark joy and happiness. So let's celebrate this season with full enthusiasm & energy. Happy Pongal.
Between beautiful kolams and auspicious decoration, let us meet, greet, and, of course, eat. Happy Pongal.
Wishing you a prosperous and joyful Pongal. Hope this special day marking the start of a harvest season will be happy and prosperous for you in every way and brings prosperity, good luck, and moments to cherish. Happy Pongal!
May the almighty bless you all with the best of health, wealth & prosperity, Wishing you & your family a very Happy Pongal. May Pongal fill your life with sweetness!
I pray that this festival may be the start of your brighter days filled with happiness, good luck, and prosperity. Happy Pongal 2021.
Pongal marks joy and cheer and brings along everything that's best. May the harvest season festival be one that brings along with it all that's best and everything you deserve. Have a memorable Pongal.
Also Read: Lohri Wishes
Pongal Greetings
As you joyfully celebrate the festival and welcome the harvest season, send these warm Pongal greetings to your near and dear ones. 
Wishing that the Almighty's blessing always be bestowed upon you and that your stocks never decrease. Happy Pongal!
Wishing you a happy and long life, prosperity, a loving family and friends, and may all your hopes and dreams come true! Happy Pongal!
On this auspicious festival of Pongal, I pray that you always have plentiful harvests. Happy Pongal!
May the Sun God shower his blessings and warmth on you and your family on this happy day of Pongal.
May happiness and good fortune enter your home this year and success touch your feet.
We have all come into this world with a bright destiny. Let us celebrate the day as the brightest day of our lives. Have a happy Pongal!
Pongal Status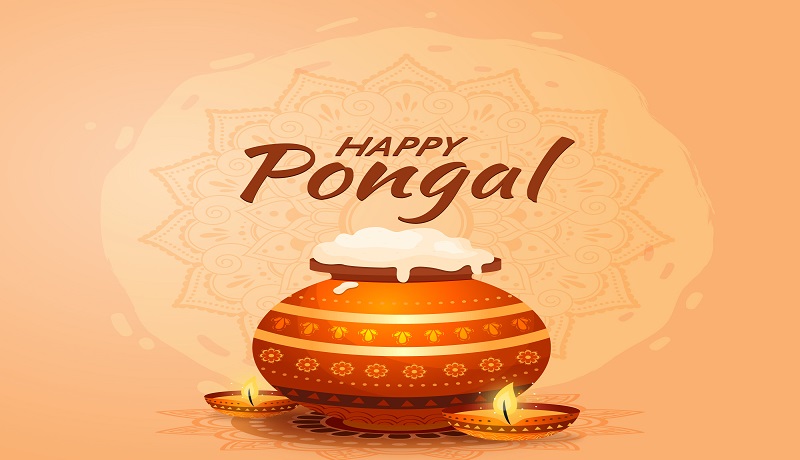 Are you even celebrating a festival without putting up a WhatsApp status about it? Posting stories on your status is a fun way of informing people about the festival or wishing them. Here are a few Pongal statuses that you could post on your stories! 
Rightness and happiness are what I pray for you on this Pongal. Happy Pongal to everyone.
May the celebrations of Pongal never end for any of one. Wishing everyone blessed Pongal.
May there is brightness in your smile and sparkles in your eyes. May you have a beautiful Pongal.
Wishing you a Pongal where there are only celebrations and new hopes awaiting you.
Happiness and glory are what I am praying for you as I am celebrating this Pongal.
May this Pongal be the brightest and happiest for you and your loved ones. Happy Pongal.
Enjoy the festivities of Pongal with good food and great company. Warm 
Pongal Messages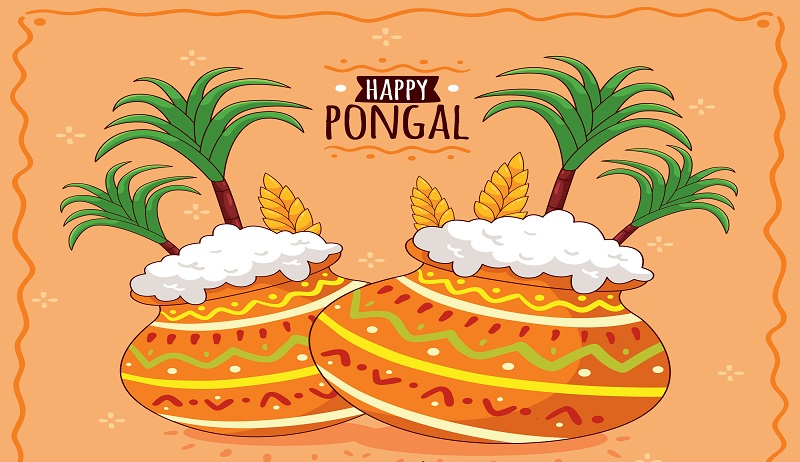 As you offer thanks to the hero of your farmland – the Cattle, may the festival of Pongal which heralds the beginning of harvest season bring you happiness, joy, prosperity and wealth. Pongalo Pongal!
May the God of sun bless you for a great harvest in next year. Have a happy and abundant Pongal festival!
When you read this Pongal message, I am sure this message will radiate my love and care about you. My heartfelt Pongal wishes!
Wishing that this festival brings good luck and prosperity and hoping that it is joyous, and fills your days ahead with happiness. Have a wonderful Pongal.
As you joyfully celebrate the festival of Pongal and welcome the harvest season, this greeting is being sent your way, to wish you everything, that the occasion is meant to bring. Have a Happy Pongal.
Hope you rejoice in the charm of your tradition! Wish you & your family a very Happy Bogi Pongal, Surya Pongal, Mattu Pongal!
Happy Pongal to all! we thank sun for burning himself to save us. We thank plants sacrificing their life for us, And we thank all the creatures helping us to live in this world for some time. May this auspicious festival bring you overflowing happiness, joy and prosperity. Wishing you a blessed and happy Pongal!
The sun shines bright to guide and lead us the way towards bountiful harvest season. May you be blessed with prosperity and joy. Happy Pongal!
We hope these wishes make your celebrations a little more special! Here's wishing you all a very happy Pongal! 
Also Read: Guru nanak jayanti quotes
Featured Image: Unsplash