I watched Phone Bhoot's trailer earlier today and have been feeling hella nostalgic. It reminded me of a slew of insufferable comedies that were released in the early 2010s one after the other and were then forgotten just as quickly. The most distressing part? At least, their trailers were good enough to drag us to the theatres. With Phone Bhoot, I refuse to believe the makers have even tried. From the teaser, it just feels like they started the project, midway realised that it wasn't gonna work, and then finished it with the same energy that we have when we finish a doomed college project. And if the trailer is this bad, can we even expect anything from the film? But this is not the only question that I have been left with after watching the trailer. Here are three more that the makers (and the cast) need to answer stat:
Maybe It's Time We Give Up On Katrina Kaif?
Remember Katrina Kaif from the Maine Pyaar Kyun Kiya days? The actress was great to look at but everyone knew it was a long time before she becomes a half-decent actress. Almost two decades later, we have waited long enough. But Katrina has not figured out how to make it work. She still looks like a porcelain doll but no matter how hard she tries, her face remains as expressionless as it was in her initial films. This becomes a problem when the filmmakers try riding an entire film on her. Maybe it's time we accept that it is never gonna happen.
Why Did They Say 'Yes'?
I kinda understand why Katrina said "yes" to the meaty role but what was in it for Ishaan Khattar and Siddhant Chaturvedi? Aren't they both good enough to know that it is a bad script? And did they really think picking flat jokes from popular Hindi films was going to work?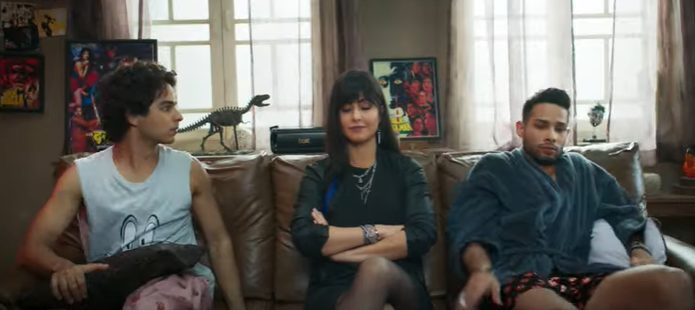 Did They Forget To Hire A Writer?
I ask this 'coz I feel like a kid could have written this film complete with all its random Koi… Mil Gaya references and would have done a better job. I mean some of us have dreams with a more intriguing storyline than this film!
Pretty sure I am gonna say "no thanks" to this one. What about you?
Featured Image: YouTube