The LGBTQIA+ community has come a long way. There is finally more awareness and acceptance but we have to acknowledge that the journey has not been easy. In fact, there's still a long way to go. What the people of this community have faced is something that others may never be able to understand. In fact, for many individuals 'coming out' to their friends and family is a daunting task. The stigma and judgement they face on a daily basis is a significant barrier.
We rounded up the experiences of people who have come out of the closet. And it'll either melt your heart or give you enough courage to write your own story.
Extremely Supportive
"I have come out voluntarily to a few friends of mine, who have been nothing but extremely supportive and understanding. I was afraid of being judged and ostracised, however, they quickly laid my fears to rest, and do not bat an eyelid when I casually talk about other women, and they certainly do get a kick out of teasing me."
Told My Sister & Her Husband
"I just outright told my sister and her husband about it. They were cool. Next I told my other sister and very recently my brother. We are a progressive bunch so it wasnt a big deal even tho it was scary. I came out to a lot of friends casually. Some were surprised and others were happy for me. Still havent come out to my parents and that doesnt matter coz they've never spoken about sex with me either but also because they are very fucking religious. And I havent come out to my colleagues coz they're all regressive right wingers."
One Must Accept Himself/Herself
"I have not come out to people completely. I have told about myself to the friends whom I find trustworthy. I am a gay man in my early twenties. In my engineering life, I told one of my closest friends that I will choose my partner irrespective of looks, background and even GENDER. He was a little surprised. Also, I told him that the tendency ratio for me to like boys and girls is 60:40. (Much later I told him that the ratio is actually 100:0 :P) Telling this guy about myself gave me courage to come out to many other friends too. Almost all of them were and are quite supportive. In fact, many have told that they stopped cracking and laughing at gay jokes. But before coming out to others, one must accept himself/herself for what he/she is. Half of the problem is solved then."
Mother's Reaction Was Completely Opposite
"Ok so I'm bisexual 18 year old girl. Fell in love with one of my best friends who also happened to be bi. I was in 12th standard when we actually hooked up or something. I was completly confused at that time. Rights wrongs Etc. Etc. This resulted in me screwing up my JEE paper as well as 12th boards. My dad just got mad as to what happened that my score fell so low. One day I decided to tell my mom, not so directly. I just tod her I'm more than friends with X ( say ). Her reaction was just opposite to what I imagined. She just said " so does that mean you didn't do your work because you thought you're gay? That is one of the lamest excuse !" I watched her say this with my mouth open. Later she added that she didn't care about what my sexuality is as long as it is mutual and I'm happy. She decided and convinced my dad that I take a year and prepare again (I really wanted to). She talked to me more about it and WANTED TO KNOW WHAT IT IS EXACTLY LIKE TO LIKE A GIRLL!!!! She has always been my hero but man this is one of the coolest thing she's ever done and I consider myself sooo blessed."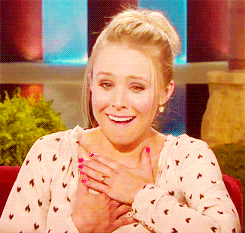 My Sister Was Very Supportive
"I am 22 and I am out to my sister, all of my friends and a few of my teachers, though I am not out to my parents yet. Though my sister is 5 years younger to me, she totally understands me and has always been very supportive. She has defended homosexuality in front of her friends, when they said it was bad, saying that it's all about love… what's wrong in loving??? She almost made me cry when we were sitting together one day and she said, "See bhai, don't worry at all that you are gay. We will tell mamma papa together some day. I am with you always."
Parents Accepted It
"I am gay and I came out to my parents 2 months back (when I turned 18) and they accepted it! Though there was some emotional drama- me and my mom cried together for the whole night! Dad too was cool about it though he asked some embarrassing questions….I came out to my friends an year ago and believe me, all my friendships have only grown stronger. There's not a single person who ditched me after knowing this. The country is surely progressing as this reaction wouldn't have been possible a decade back. But at the same time, more awareness is required as this was my family- we live in delhi and are pretty much modern educated and progressive but many of the gay guys I know have not yet come out because of the hostile environment and the fear of discrimination."
Mother Was Relived That I Was Only Gay
"Thanks for the question but my family is not orthodox. But still it was challenging to come out to them. But I actually do have a really funny coming out story. So I thought that my mom will get a very big shock on hearing the news. So my siblings ensured that she had big breakfast. After breakfast we were all siting in the room. My bro-in-law started – "Mom, need to tell something about Nitesh, don't be worried everything will be alright, we all are there, etc. etc" Mom was getting really tensed. Then I said – "I am gay". And she was like "Oh – Karan Johar jaise!" She thought that I am dying or something! She was kinda relived that I am only gay."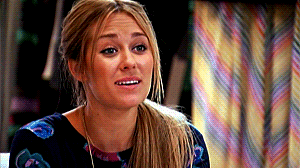 We couldn't help but feel a sense of pride to see how our society is evolving when it comes to acceptance. Kudos to them!
Featured Image: YouTube